---
Bill Groom submitted this piece on the J.L. Berch Counterstamp / "dog tag". Thanks! -Editor
Having read with much interest Jeff Starck's commentary on the Berch counterstamp, I was moved to see what else I might find on the subject. Here's what I found …
The 1876 Racine Advocate City and County Directory provides some info as follows:
Berch, Jesse L., traveling agent, J.I. Case & Co., r. 84 Campbell
Case, Jerome I. (J.I. Case & Co.), and Pres't Manufacturers National Bank, r ws Main 3 n Ninth
Case, J.I. & Co., (Jerome I.C., Stephen Bull, M.B. Erskine, and Robert H. Baker), manufacturers threshing machines and powers, and portable engines; office cor. Erie and Bridge.
An 1862 Racine Directory lists Jesse L. Berch under "Notaries Public" An 1880-81 Evanston, Ill. directory listing: Berch Jesse L. cloaks , 274 Madison, h. Chicago av. opp. Dempster.
I was unable to find any info that would link J.L. Berch to any patents, but it does appear that he was a Mason. He was a paid subscriber to The Masonic Trowel, listed as such in 1869. Jesse's passing on August 23, 1887 was mourned by the Thirty-Second Annual Conclave of the Grand Commandery of Knights Templar of Michigan; and, duly noted in their journal the following year.
My thoughts …
Contrary to what Jeff wrote, I'm not in the least surprised that a New Orleans Mint coin would have been stamped by/for a Northerner. My own collection contains numerous examples of coins that were stamped many hundreds of miles beyond their mint of origin. For example, I have a well-circulated, 1875-CC half dollar that was stamped for the Parisian Varieties show in NY City, circa 1876; this, as the show ended not long thereafter. That silver specie traveled from a Nevada mine to a Big Apple girlie show in a year or so!
I'd not dispute the 1858-O counterstamp's likely attribution to Jesse L. Berch, given the combination of initials in conjunction with the unusual surname. That's a great story about the slave girl, and whoever owns the coin will surely enjoy sharing that bit of history when showing the piece.
I have to agree that this piece bears no justifiable claim to being labeled a "dog tag" or more properly a Civil War Identification Disk. Yet, the hole does seem to render the piece an identification tag or calling card of sorts. Although there's no Masonic symbol on the coin, I'm inclined to suspect that it may have been used along that line, as a form of introduction. It may have been attached to a watch fob or other contrivance at one time. Mr. Berch was a traveling salesman for the Case Company, a Mason and people-person. What better way to impress one's name upon a contact than to display your counterstamped coin? Of course, this is conjecture, but far more plausible, I think; albeit a more humdrum explanation than
To read the earlier E-Sylum article, see:
MORE ON THE J. L. BERCH COUNTERSTAMP (www.coinbooks.org/esylum_v18n40a26.html)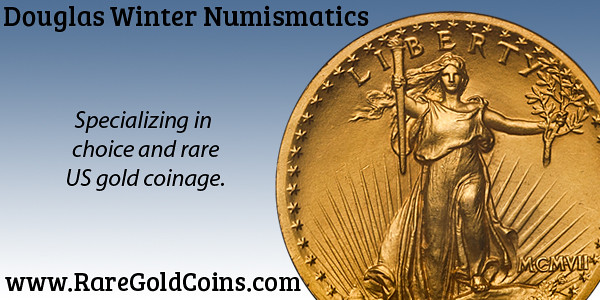 Wayne Homren, Editor


The Numismatic Bibliomania Society is a non-profit organization promoting numismatic literature. See our web site at coinbooks.org.

To submit items for publication in The E-Sylum, write to the Editor at this address: whomren@gmail.com

To subscribe go to: https://my.binhost.com/lists/listinfo/esylum

Copyright © 1998 - 2020 The Numismatic Bibliomania Society (NBS)
All Rights Reserved.

NBS Home Page
Contact the NBS webmaster