---
Numismatic booksellers Kolbe & Fanning have issued a February 2017 Fixed Price List. -Editor
Kolbe & Fanning are pleased to announce the availability of their February fixed-price catalogue, featuring rare and out-of-print numismatic books from around the world. Including works on ancient, medieval and modern topics, the 36-lot PDF catalogue offers a wide variety of material. To download the catalogue, visit our website at numislit.com.
A few highlights from this offering include:
a copy of the catalogue of the collection of Charlotte Sophie of Aldenburg, Comtesse Bentinck, presented to her granddaughter
a first edition set of Crawford's Roman Republican Coins
the very rare 1821 printing of James Mease's article on early American medals, the first substantive numismatic work published in the United States
W. Elliot Woodward's rare work on Washington memorial medals, one of ten copies printed in quarto on English drawing paper.
The catalogue is being published only in PDF form. No printed catalogue will be issued. It is being distributed first to those customers of ours who have signed up for our email list. You can sign up for our mailing list on our website at numislit.com. Kolbe & Fanning plan to issue similar fixed-price PDF catalogues in the future, so make sure you are among the first to know of them: most items offered are one of a kind.
Please email David Fanning at orders@numislit.com or call our office at (614) 414-0855 to purchase lots. We look forward to hearing from you.
To download the catalogue, see:
https://www.numislit.com/dl.php?file=/images/upload/kolbefanning0217fpl.pdf&type=pdf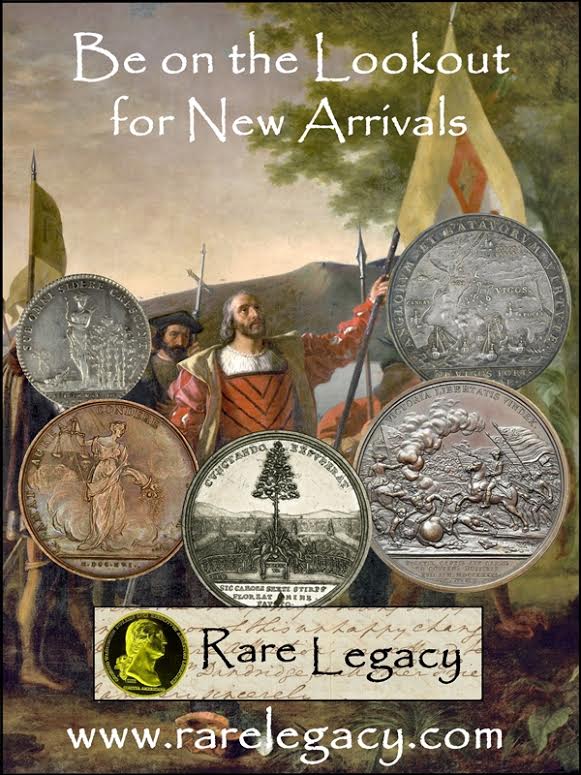 Wayne Homren, Editor


The Numismatic Bibliomania Society is a non-profit organization promoting numismatic literature. See our web site at coinbooks.org.

To submit items for publication in The E-Sylum, write to the Editor at this address: whomren@gmail.com

To subscribe go to: https://my.binhost.com/lists/listinfo/esylum

Copyright © 1998 - 2020 The Numismatic Bibliomania Society (NBS)
All Rights Reserved.

NBS Home Page
Contact the NBS webmaster