---
John Lupia submitted the following information from his Encyclopedic Dictionary of Numismatic Biographies for this week's installment of his series. Thanks! As always, this is an excerpt with the full article and bibliography available online. This week's subject is Philadelphia collector and dealer J. Colvin Randall. -Editor
At the hint of a request for this biography discovered in The Asylum Vol. 34, No. 4, Winter 2016, page 20, W. David Perkins and the John Reich Collectors Society bemoaned a lack of published material on J. Colvin Randall. I write this brief biographical sketch of the illustrious Joseph Colvin Randall, Jr., to satisfy that dearth on him in numismatic literature. There is great difficulty assembling appropriate records on him since two different men named Joseph Randall lived in Philadelphia born about the same time. One of them married Elizabeth and the other Mary. One had six children, the other two sons. One was a wool yarn manufacturer the other a merchant. Another Joseph C. Randall, lived in Merchantville, and was hit on the head for smoking on a boat, and who absconded with Lodge funds. Regardless, his biography, therefore, is a bit difficult and demanding in separating the different lines of three or four different men, and like a surgeon trying to keep the tangled sinews distinct.
Joseph Colvin Randall, Jr. (1832-1901), was born at Philadelphia, the third of six sons and of eight children (two daughters) on June 17, 1832, son of Joseph Colvin Randall (1800-1865), a native of Philadelphia and a merchant, and native New Yorker, Caroline M. Randall (1803-1886). He is descended from a distinguished affluent Colonial family of American blue-bloods. His own immediate family also proved to be well connected and successful. Moreover, his family history seems to contain links to early American numismatic history which might account for his own interest in the subject and his own vast collection. He was baptized on June 17, 1832 at Old St. Paul's Roman Catholic Church. His father appears to have imported a variety of goods from Liverpool, England, including curry combs for horse-grooming. In his youth he lived with his family at 190 South 9th Street. South 9th Street was also the neighborhood of his grandfather Joseph Colvin Randall (1774-1856), who lived at dwelling No. 103. He also frequently travelled with his father to England. There he married his first wife Frances "Fanny" Harrold when he was nearly twenty-eight and a half.
Randall like most schoolboys studying the classical languages and history began collecting coins in the 1840's. When postage stamps were issued in 1847 he certainly began to collect them as well as those of other countries. This fact is supported by his own mail receiving stamp circulars from foreign stamp dealers. (See Fig. 2 below) From his youth on Randall collected U. S. coins as they were issued saving them in Mint condition directly from the U. S. Mint at Philadelphia and labeling them with slips of paper in each square compartment in his coin cabinet. This allowed him over time to create a comprehensive catalogue of all U. S. silver issues of the dollar, half dollar and quarter dollars that eventually was published by his friend Captain John White Haseltine, a colleague and fellow coin collector and dealer at Philadelphia. This we shall discuss in more detail a little later on below.
So far no photograph of Joseph Colvin Randall has surfaced though it is almost certain that many family photographs must have been created and most probably still exist somewhere. His death certificate tells us he was 5'-10-1/2". However, his 1874 U. S. passport describes the 42 year old J. Colvin Randall as 5'-8" with blue eyes, high forehead, oval face, small mouth, round chin, fair complexion and having grey hair.
J. Colvin Randall became a celebrated coin collector and dealer beginning in his twenties by avocation in Philadelphia from about 1855 until his death in 1901. Over 10,000 rare coins passed through his hands during his career. He was nearly nineteen years old at the Dr. Lewis Roper sale held from February 20-21, 1851. Certainly, his interests grew in the coin industry as a result of it seeing excellent profits of premiums paid over face value for coins he knew he could readily acquire at face or slight margins over face. The proof of this is that we have in all well over 9,200 lots of coins sold in nine known coin auction catalogues published containing the Joseph Colvin Randall coin collections.
A merchants' son who studied business and accounting needed no further prompting to open his eyes to this ever growing and expanding market. Indeed, J. Colvin Randall was among the earliest coin dealers who helped shape the industry as we know it today. He owned the pattern proof of the 1856 Flying Eagle Cent from the U. S. Mint as one of his early acquisitions probably acquired soon after it was made. He was a dealer located at 114 South 17th Street, Philadelphia, PA. Coin dealer, collector and cataloger located at 1209 Race Street, and 1905 Chestnut Street, Philadelphia. Randall also became distinguished by ownership of the first strike 1794 Silver Dollar formerly owned by Neil/ Carter/Steve Contursi and purchased by Linda Sperber of Legend Numismatics (my neighbor in the next county) for $10 Million.
According to the 1862 City Directory on page 747, Joseph C. Randall is listed under Agencies, Commercial and Mercantile, which was his father's firm at 619 Market, where Joseph Colvin Randall, Jr., worked as a clerk, bookkeeper. This office at Market Street appears to have been in the family for a few generations. Joseph Colvin Randall, Jr.'s, grandfather Joseph Randall also traded there. Sadly and suddenly, on June 21, 1862, his wife, the twenty-four year-old Elizabeth, died.
Either in the beginning of winter of 1862 or early 1863 he married his second wife Mary Best Patten. His second wife was also an English woman named Mary Best Patten (1833-1906), daughter of John Patten and Mary Best.
In 1865, he is listed as a member of the American Numismatic Society.
October 28-29, 1868, Ebenezer Locke Mason, Jr., catalogued the 883 lots of the J. Colvin Randall collection to the dismay of Ed Cogan, who, furious for not being selected as the coin dealer by Randall started a fierce feud over it. The sale realized $1,294.45.
October 18-19, 1869, Ebenezer Locke Mason, Jr., catalogued the 665 lots of another portion of the J. Colvin Randall collection, again to the dismay of Cogan and his "Lancashire Lass"! The sale realized $1,843.89.
In the late 1870s Randall moved from Race Street and operated a coin and curio store at 114 South 17th Street, later at 1905 Chestnut Street.

Letter to George Clark two days prior to the Harzfeld coin auction,
postmarked Philadelphia, November 24, 1880
This next section covers one of Randall's most important contributions to American numismatic literature and research. -Editor
May 21-22, 1877, John W. Haseltine catalogued the 1,057 lots of the J. Colvin Randall collection. This auction contained the finest known Granby copper specimen. From their mutual collaboration over the past years Haseltine took the Randall catalogue of U. S. Mint coins made earlier and adopted them for his own publications using R numbers = Randall numbers of the varieties of U. S. Type Coins.
In January 1880, Édouard Frossard printed this in Numisma:
"Messrs. Haseltine and Randall of Philadelphia are now engaged in a descriptive list of the United States Silver Dollars, Half Dollars, and Quarters, a work for which their long experience and thorough knowledge of the subject eminently qualifies them. Mr. Haseltine informs us that the work will describe minutely all the known varieties . . ."
In March 1880 Frossard quoted a comment from Haseltine to the effect that the work was "progressing favorably, and that orders for copies are coming in from every quarter." However, in 1881 it appeared under the title, "Catalogue of John W. Haseltine's TYPE TABLE.…," with no mention of Randall! Ouch John W. H.!
Several years later, in his auction catalogue for his June 29-July 1, 1885 sale featuring Randall material, W. Elliot Woodward noted this:
In a private letter Mr. Randall writes me: 'The idea of a correct work on types and varieties of United States silver dollars, halves and quarters, originated with me. H. and myself were to publish the work together, but without any consultation whatever with me, he issued for his own benefit what he styles the Type-Table Catalogue.
In the Fall 1993 issue of The Asylum, Charles Davis advised scholars and lovers of old numismatic publications that the Thomas Birch & Sons sale, conducted in Philadelphia on April 15, 1879, used "Randall numbers" in designating the half dollars. In Haseltine's own sale of November 1879, "H&R" numbers are used to describe dollars, half dollars, and quarter dollars. In the 20th century, B. Max Mehl reprinted it with Haseltine's name in the title, and others have nearly always cited the work as Haseltine's. Randall's connection was nearly completely forgotten.
The American Numismatic Society, Archer Archives, contains three handwritten Notebooks of Joseph Colvin Randall, dated by the curator to circa 1898.
He died at 10:30 P. M. on June 2, 1901. He is buried in Laurel Hill Cemetery, Philadelphia, Pennsylvania.
This was a lengthier excerpt than most but much great information remains to be found in the complete article online, including the 1874 Circular to Collectors regarding the Confederate Half Dollar dies, a visit by Augustus Heaton, multiple sales of Randall coins, and more. -Editor
To read the complete article, see:
RANDALL, JOSEPH COLVIN JR., (https://sites.google.com/a/numismaticmall.com/www/numismaticmall-com/randall-joseph-colvin)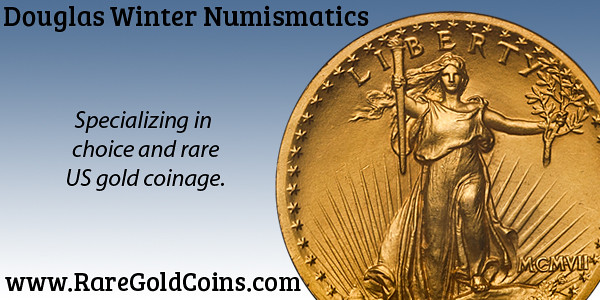 Wayne Homren, Editor


The Numismatic Bibliomania Society is a non-profit organization promoting numismatic literature. See our web site at coinbooks.org.

To submit items for publication in The E-Sylum, write to the Editor at this address: whomren@gmail.com

To subscribe go to: https://my.binhost.com/lists/listinfo/esylum

Copyright © 1998 - 2020 The Numismatic Bibliomania Society (NBS)
All Rights Reserved.

NBS Home Page
Contact the NBS webmaster