---
I was very sorry to learn Friday that E-Sylum reader and contributor Russ Sears of Maryland passed away. His wife Jane provided his portrait and a link to his online obituary.
An active Baltimore historian, Russ wrote the following in the Foreword of his latest book: "Over the years I have presented historical talks to over fifteen local and national/international organizations. Items from my collections have been exhibited at Fort McHenry National Monument and Historic Shrine, The Carroll Museums, Clifton Mansion, Baltimore County libraries and The Fire Museum of Maryland."
Russ has been active in the Civil War Token Society, served as Vice President and President of the Maryland Token and Maryland Society, and Editor of the Maryland TAMS Journal. -Editor
On May 18, 2017, Russ Sears, U.S. Army Veteran, of Cub Hill, beloved husband of Mary Jane (nee Wildberger) for 49 years; devoted father of David A. Sears.
Family and friends will celebrate Russ's life at the family owned Evans Funeral Chapel and Cremation Services – Parkville, 8800 Harford Rd. on Thursday, May 25, 2017 from 3-5 & 7-9 PM where a memorial service will begin at 8 PM. Interment Private. In lieu of flowers, memorial contributions in Russ's name may be made to American Cancer Society, 405 Williams Court Suite 120, Baltimore, Maryland 21220.
To read the complete obituary, see:
Russ Sears | 1942 - 2017 | Obituary (http://www.evansfuneralchapel.com/obituary/4235336)
I wasn't terribly surprised when my phone rang Friday evening and I saw it was a call from Russ. I thought he might want to add something to the item I'd put in this issue of The E-Sylum. I'd sent him a draft by email just a few hours earlier. But it was his wife Jane calling with the news.
Russ had sent the following to me last week, but I'd run out of time to put it in. So here's his final contribution. Thanks, Russ. You will be missed. -Editor
Another Diaper Die Example

In his May 7, 2017 Vocabulary article, Dick Johnson discussed the "diaper die":
Instead of a blank die early die makers occasionally used a die with a substitute design when proving a new die when its mated die was not available. Each die maker had his own diaper die design.
Russ Sears writes:
Like you, I had not heard of the term 'diaper'. But, I have seen a medal as described. Attached is my medal from the 1878 Paris Universal Exposition, different from the one in The E-Sylum.
Thanks! I never would have known what I was looking at without Dick's dictionary entry. Here's a side-by-side comparison of the two "diaper die" sides. -Editor
To read the earlier E-Sylum articles, see:
VOCABULARY TERM: DIAPER (http://www.coinbooks.org/v20/esylum_v20n19a11.html)
BARRY JABLON AND RUSS SEARS (http://www.coinbooks.org/esylum_v09n36a27.html)
MORE ON THE U.S. SHIP/FRIGATE CONSTITUTION (http://www.coinbooks.org/esylum_v12n38a20.html)
RUSS SEARS VISITS MARYLAND MEDAL MAKER J. JENKINS SONS (http://www.coinbooks.org/esylum_v13n34a16.html)
JOHNS HOPKINS MEDALS (http://www.coinbooks.org/esylum_v18n39a24.html)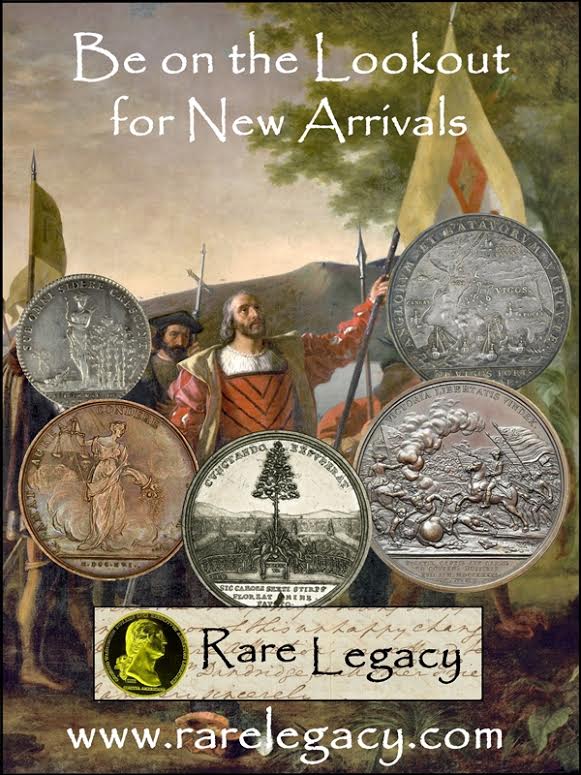 Wayne Homren, Editor


The Numismatic Bibliomania Society is a non-profit organization promoting numismatic literature. See our web site at coinbooks.org.

To submit items for publication in The E-Sylum, write to the Editor at this address: whomren@gmail.com

To subscribe go to: https://my.binhost.com/lists/listinfo/esylum

Copyright © 1998 - 2020 The Numismatic Bibliomania Society (NBS)
All Rights Reserved.

NBS Home Page
Contact the NBS webmaster