---
Official Old-Timer Harvey Stack is one old dog who's learned new tricks. He's been a blogger for years, writing up his many recollections from his decades in the numismatic business. Many of his articles have been featured here in The E-Sylum. Naturally, I included the Stack's Bowers blogs in my list of coin blogs last week. Harvey provided the following background on his blogging history and future plans. Thanks! -Editor
My copy of The E-Sylum arrived late last Sunday night and I spent time reading many of the articles and learning some new things. That is the fun of being a Numismatist.
I want to thank you for listing Stack's Bowers blog among the listing you provided.
I started to write Blogs for Stack's and later Stack's Bowers about a decade ago. Dave Bowers started his 'blogging' for Stack' s and Stack's Bowers earlier. I began my writings upon the urging of some good numismatic friends and dealers, who always enjoyed when I could relate stories about my friendship with old timer collector and dealer, with handling Very Rare Coins, telling about building collections with collectors whom I was able to bond with more closely because I could relate a story or pedigree about coins they were interested in.
Upon urging I started to write "HARVEY REMEMBERS"for our Stack's Bowers Newsletter.which attracted a goodly number of readers, and also invoke questions, along with the additional information that any of them had, which help strengthen my knowledge. It has always bee a great "give and take"
Having met and dealt with so many old time collectors who were active a half a century ago or more, I was able to be aware for those who welcomed pedigrees as part of their collecting ways, and stimulated collecting by knowing where certain great coins came from, who owned them earlier, and how they assembled their collections and what these known pedigrees added to the value to them to be in their collection.
So I started to write firstly about collectors, and then told stories as to how we dealt with people in our over the counter store in Midtown New York City. I told of people who came to us to add to their collections as well as those who sold to us. I told about how exciting our coin shows were. Who we met and who we served. I entered the numismatic hobby as a Professional Numismatist after being part of a important firm for years before while still getting my education.
I was indeed lucky to be brought up in an environment that taught me as I apprenticed, and let me become a leader in our field. I always listened to the elder numismatists who offered me more knowledge about collecting than one could get anywhere else.
Now I am working on a blog which details my early days in Numismatics, my attachment to our shop in New York, (considered a collectors Club House by those who came to visit) , my relations with my partners which includes my father, my uncle, my two cousins who were my uncle's sons, and the addition to our partnership of my son, who after college in 1973 became a full time Numismatist, following his family's way of being part of the Numismatic World.
The E-Sylum is a vehicle which expounds Tradition, the History and Lore that Numismatics gives to those who thrive on studying and collecting. May you continue your offering of wonderful information.
To read the earlier E-Sylum article, see:
A LIST OF COIN BLOG WEB SITES (http://www.coinbooks.org/v20/esylum_v20n30a28.html)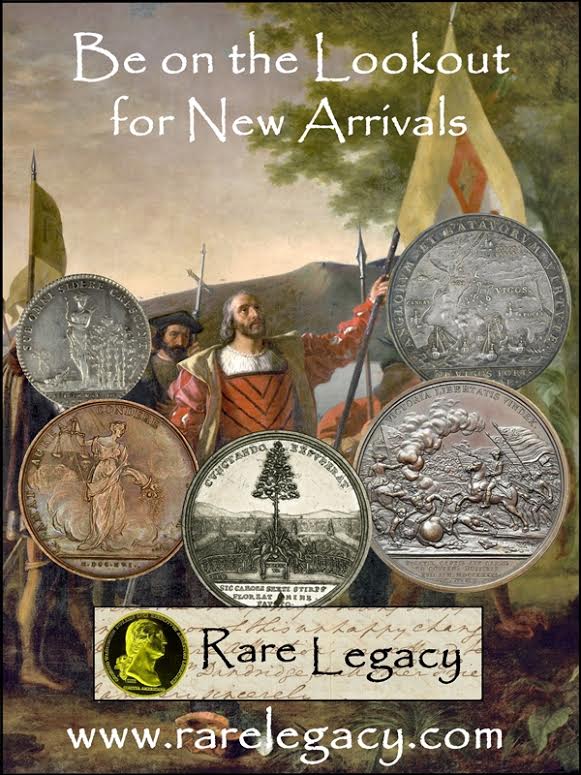 Wayne Homren, Editor


The Numismatic Bibliomania Society is a non-profit organization promoting numismatic literature. See our web site at coinbooks.org.

To submit items for publication in The E-Sylum, write to the Editor at this address: whomren@gmail.com

To subscribe go to: https://my.binhost.com/lists/listinfo/esylum

Copyright © 1998 - 2020 The Numismatic Bibliomania Society (NBS)
All Rights Reserved.

NBS Home Page
Contact the NBS webmaster