---
David Alexander published a nice article on the 'Apostrophe' sales in CoinWeek August 31, 2017. Some fantastic coins have passed through that venue. Here's a short excerpt - be sure to read the complete article on line. I learned something new - the sales were an unintended consequence of a desire to prevent dealers from departing American Numismatic Association conventions early. -Editor
Resentment over the early departure of bourse dealers reached a peak in Atlanta, when outspoken incoming president Criswell and his then-ally John J. Pittman walked the bourse floor with clipboards, jotting down the names of offending dealers. Soon after the show closed, the two raised the early departure issue before the new board and engineered the denial of tables at the 1978 Houston convention to five offending firms.
These included Stack's of New York; Bowers & Ruddy of Los Angeles; Rarcoa of Chicago; Paramount International of Englewood, Ohio; and Superior Stamp and Coin, also of Los Angeles. These also happened to be the leading numismatic firms in the entire U.S. Despite a gleeful "we showed 'em" attitude among ANA board members, the absence of these major dealers would notably impact the Houston convention's bottom line.
But more than that, the action against these dealers had the wholly unexpected consequence of bringing them together for the first time in numismatic history to collaborate in staging an annual series of auctions that became known as the Apostrophe Sales based on their names: Auction '79 through Auction '90. These cooperative sales gave forthright competition to the official ANA convention auctions and were bitterly opposed by such ANA leaders as John J. Pittman.
Establishing cooperation among competing dealers was no easy task, though ground rules were relatively simple. Free of the staggering or extortionate fees demanded by the ANA for the convention sale, each firm would place 500 high-quality lots in their section of each Apostrophe sale. Each would catalog its section in its own customary style and provide color and black-and-white photography. All catalogs would be produced by a single printer and would be distributed in hard cover or paperback format.
To read the complete article, see:
Coin Market In-Depth: Remembering the Apostrophe Sales: 1978-1990 (http://www.coinweek.com/us-coins/coin-market-in-depth-remembering-the-apostrophe-sales-1978-1990/)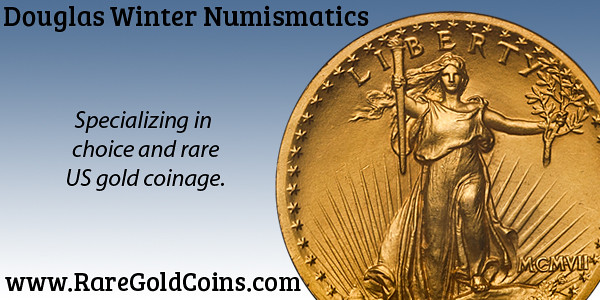 Wayne Homren, Editor


The Numismatic Bibliomania Society is a non-profit organization promoting numismatic literature. See our web site at coinbooks.org.

To submit items for publication in The E-Sylum, write to the Editor at this address: whomren@gmail.com

To subscribe go to: https://my.binhost.com/lists/listinfo/esylum

Copyright © 1998 - 2020 The Numismatic Bibliomania Society (NBS)
All Rights Reserved.

NBS Home Page
Contact the NBS webmaster