---
Here's a selection of interesting or unusual items I came across in the marketplace this week. Tell us what you think of some of these. -Editor
1795 Draped Bust Dollar

The 1795 B-14, BB-51 dollar with an off-center Draped Bust represents the first appearance of the new obverse design. The Small Eagle reverse also made its first appearance here. The circumstances surrounding the coin's issuance are subject to a certain amount of speculation. The designer and engraver remain unidentified, the exact timing of the Mint's transition from the Flowing Hair design to the Draped Bust type is uncertain, and the actual mintage of the new design is a further unknown variable relating to the production of 1795 Draped Bust dollars.
A nice coin from the Heritage 2018 F.U.N. sales. -Editor
To read the complete lot description, see:
1795 $1 Draped Bust, Off-Center, B-14, BB-51, R.2, (https://coins.ha.com/itm/early-dollars/silver-and-related-dollars/1795-1-draped-bust-off-center-b-14-bb-51-r2-sp62-ngc/a/1271-4893.s)
1814 Czar's Visit to Paris Medal

RUSSIA. ALEXANDER I, 1801-1825
Bronze "Paris Visit" Medal, 1814, 40 mm. Engraved by Andrieu and Denon.
Obv. Laureate head of Alexander I right.
Rev. Victory seated left below tree, inscribing tablet "Sejour Alex I Paris".
Julius 3015. Diakov 378.1.
NGC graded MEDAL MS 63 BN, exceptional specimen of the finest artistic style and great, rich coppery color.
Nice medal. -Editor
To read the complete lot description, see:
ALEXANDER I RUSSIAN BRONZE MEDAL COMMEMORATING THE CZAR'S VISIT TO PARIS – MS 63 BN NGC GRADED RUSSIAN MEDAL (Inv. 10654) (https://vilmarnumismatics.com/product/alexander-i-russian-bronze-medal-commemorating-the-czars-visit-to-paris-ms-63-bn-ngc-graded-russian-medal-inv-10654/)
1838-O Half Dollar

The 1838-O Reeded Edge half dollar is one of the rarest and most enigmatic issues in the U.S. federal series. Despite an auction history that dates back to 1867 and intense study by prominent numismatists ever since, the coin's origin remains shrouded in mystery. PCGS CoinFacts estimates a surviving population of 10 examples, from an original mintage of 20 coins. PCGS and NGC have combined to certify nine coins between them, including a few crossovers and resubmissions (11/17). We have been able to locate only nine specimens still extant, with one coin included in the National Numismatic Collection at the Smithsonian Institution.
Another great heritage lot. A super rarity in top condition. -Editor
To read the complete lot description, see:
1838-O 50C GR-1, R.7, Branch Mint PR63 PCGS. CAC.... (https://coins.ha.com/itm/reeded-edge-half-dollars/half-dollars/1838-o-50c-gr-1-r7-branch-mint-pr63-pcgs-cac/a/1271-4861.s)
1850s Australian Steam Navigation Co. Tokens

Notes: Undated but struck circa 1850s. The Penny is Rarity 9 and the Halfpenny is Rarity 10 and probably unique. The Penny token is over-struck on an Victoria Penny of 1853 and although pierced is good Fine for issue and is the clearest known example of this type. The Half Penny token over-struck on a 1826 George IV Half Penny is Fine/Good with graffiti on the reverse.
This token is pictured in the 'Renniks Australian and New Zealand Token Values (2012)' where it is mis-identified as a Penny token over-struck on a Victoria 1853 Penny. Dr Arthur Andrews in his book 'Australasian Tokens and Coins (1921)' records the existence of a Half Penny token over-struck on a George 111 Half Penny and mentions over-strikes known on other coins, although none appear to have have been sighted since.
The tokens are accompanied by a notice of a 'Special General Meeting of the Proprietors' of the Australasian Steam Navigation Company " called on the 29th November, 1886 "for the purpose of taking into consideration a proposal for the purchase of the Company's Fleet. " In 1887 the ASN and Co. merged its fleet with the Queensland Steam Shipping Company to form the Australasian United Steam Navigation Company.
Not much to look at, but interesting pieces nevertheless and apparently great rarities. -Editor
To read the complete lot description, see:
Lot 102: Australian Steam Navigation Co. Penny & Halfpenny Tokens (2 coins) (https://www.invaluable.com/auction-lot/-1-c-C87400897C)
1904 Beirut Charity Token

Description: Charity token, brass. Beirut, Lebanon, 5664 [1904]. Obverse: the Hebrew legend "Charity for the poor, visitation of the sick, 5664". Reverse: the legend "Beirut". The token's edge is serrated. Diameter: 22 mm. See: "Jewish Tradition in Art, the Feuchtwenger Collection of Judaica" by Dr. Yesha'ayahu Shachar (Jerusalem: Israel Museum, 1971), item 164b.
I'd never heard of "charity tokens" before. Can anyone shed more light on these? -Editor
To read the complete lot description, see:
Lot 469: Charity Token - Beirut, 1904 (https://www.invaluable.com/auction-lot/-1-c-98E41A0808)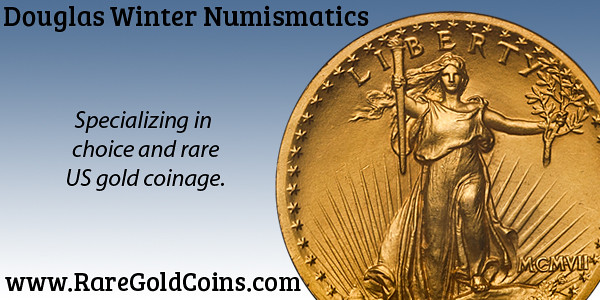 Wayne Homren, Editor


The Numismatic Bibliomania Society is a non-profit organization promoting numismatic literature. See our web site at coinbooks.org.

To submit items for publication in The E-Sylum, write to the Editor at this address: whomren@gmail.com

To subscribe go to: https://my.binhost.com/lists/listinfo/esylum

Copyright © 1998 - 2020 The Numismatic Bibliomania Society (NBS)
All Rights Reserved.

NBS Home Page
Contact the NBS webmaster