---
Pabitra Saha forwarded this article about new coins to replace the rusted rupees of Seychelles. Thanks. -Editor
New 10 rupee coins will soon be put into circulation to replace those currently being used, which have a tendency to rust, a top official of the Central Bank of Seychelles said earlier this week.
The head of the banking services in the Central Bank, Mike Tirant, said that 5 million pieces of coins with a new metal composition will be produced and circulated in the first three months of this year.
Made of nickel plated and nickel brass, the new coins are expected to be more resilient to the climate than the previous ones which although were nickel plated had brass plated steel.
The switch is being made after the Royal Mint in the UK reported that the rusted look seen on the 10 rupee coins already in circulation since December 2016 is caused by Seychelles' climate and exposure to seawater.
Reports of the rusted 10 rupee coins began barely a month after they were put in circulation by the Central Bank of Seychelles to replace the 10 rupee notes. The damaged coins were sent to the UK for analysis.
Simon Lake, Director of Sales of the Royal Mint, said, "It appears that the climate in Seychelles and the way that the people use the coin exposes them to sea water which causes this explosion that looks like rust on the surface of the coin."
He added that this is the first time that the Royal Mint -- a company that the Seychelles' Central Bank has been working with since 1982 -- encountered such an issue after 150 years of service.
In making coins, stuff happens. And sometimes it's hard to predict. Once in a while you have to go back to the drawing board to address a problem. Will the 2016-dated coins become rare? They would certainly be harder to find in top condition. -Editor
To read the complete article, see:
Shiny new coins will replace Seychelles' rusted 10 rupees (http://www.seychellesnewsagency.com/articles/8627/)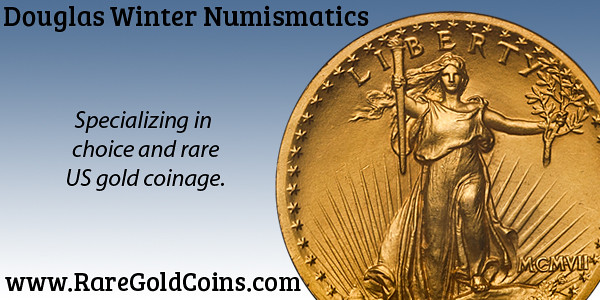 Wayne Homren, Editor


The Numismatic Bibliomania Society is a non-profit organization promoting numismatic literature. See our web site at coinbooks.org.

To submit items for publication in The E-Sylum, write to the Editor at this address: whomren@gmail.com

To subscribe go to: https://my.binhost.com/lists/listinfo/esylum

Copyright © 1998 - 2012 The Numismatic Bibliomania Society (NBS)
All Rights Reserved.

NBS Home Page
Contact the NBS webmaster