---
Kyle Ponterio of Stack's Bowers and Ponterio published a blog article February 15, 2018 about his experiences cataloguing the Q. David Bowers / R.B. White collection of Chinese copper coins, to be sold at the firm's April 2-4, 2018 Hong Kong sale. Here's an excerpt. -Editor
In the study of numismatics one can learn a lifetime's worth of knowledge in a relatively short period of time, given the chance and right circumstances. It is not every day that one gets the opportunity to catalog an extensive collection of any sort. The opportunities are even fewer to catalog a cabinet of the magnitude and specialization assembled over decades by Q. David Bowers/R.B. White. Included in this monumental offering by Stack's Bowers and Ponterio are many highly sought after rarities and very interesting pieces that have been off the open market for 50 years or longer. It was a pleasure and a great honor to catalog such a collection, one that encompasses so much and yet is very focused.
Coins produced from copper and its alloys have a deeply rooted history in Chinese numismatics. The Spring and Autumn period (ca. 770-476 B.C.E) saw the introduction of the first metal "coins," these in the shape of knives and spades. In later periods the more familiar square-hole Cash were produced. In the late 19th century, the Kwangtung mint, the first mechanized mint of China, was set up by the Heatons of Birmingham, England. It became the largest mint in the world, surpassing facilities in London, Vienna, Berlin, Osaka, and Philadelphia.
The first issues from the Kwangtung mint had far reaching implications, as they would set the standard design for China's new machine-struck coinage. In time, many modern mints were set up all over China, resulting in a wide variety of styles and characteristics specific to individual regions. Though nearly all were based on the first issues from the Kwangtung mint, each has its own distinctions.
The amount of material that was acquired by Q. David Bowers / R.B. White and then painstakingly attributed could be overwhelming if taken in all at once. To help better understand the depth and breadth of this astonishing collection, we will describe selections from the late-Qing to the early Republic to highlight the numismatic treasures it contains.
Here are a few items that caught my interest. Stay tuned as more coins and images come online in advance of the sale. -Editor
We start with this Anhwei "Flying Dragon" 10 Cash undated (ca. 1902-06) with the English spelling of the province name blundered, reading "AN-HUI". It is a type and variety that rarely appears on today's market.
Next is a Kiangsu-Chingkiang Pattern 20 cash (CD 1906) that is one of only two known and the only example in private hands. The other is in the Shanghai museum. Since the Chingkiang mint was initially set up to produce 10 cash size coins they needed additional equipment to make this denomination. After a small number were struck it was discovered that this new minting equipment lacked sufficient power to produce these larger size copper coins. They were never put into full production and the equipment was eventually disassembled and sent to the Nanjing mint.
The prolific die engraver and head of the Tientsin mint from 1910-20, Luigi Giorgi, designed and presented a number of patterns, each featuring his signature "L. Giorgi" or "L.G." These included what would become the standard Yuan Shih-kai 1914 Dollars and their subsidiaries, including Cash coinage.
Perhaps one of the most legendary and certainly among the most recognizable issues is the Szechuan Pattern 30 Cash undated (1904). There are two major types, the "Water Dragon" and the "Flying Dragon", struck in two different metals all of which are extremely rare. It is believed that for all types combined only about 12 examples are known, with about half of those permanently impounded in institutions.
See the complete article online for more information. -Editor
Rick Ponterio writes:
The Q. David Bowers auction of Chinese copper coins will take place on Monday, April 2nd in Hong Kong at the Mira Hotel. On Tuesday, April 3rd we will be auctioning Chinese coin coins, Ancient through modern from other consignors. On Wednesday, April 4th, we will be auctioning Chinese and world paper money as well as world coins.
Kyle adds:
The Q. David Bowers/R.B. White collection will be a standalone catalog. There are some pretty great foreign coins in the Hong Kong sales, including three British Triple Unites and a mint state William and Mary Five Guineas.
To read the complete article, see:
Cataloging the Q. David Bowers / R.B. White Collection of Chinese Copper Coins (http://www.stacksbowers.com/News/Pages/Blogs.aspx?ArticleID=2860)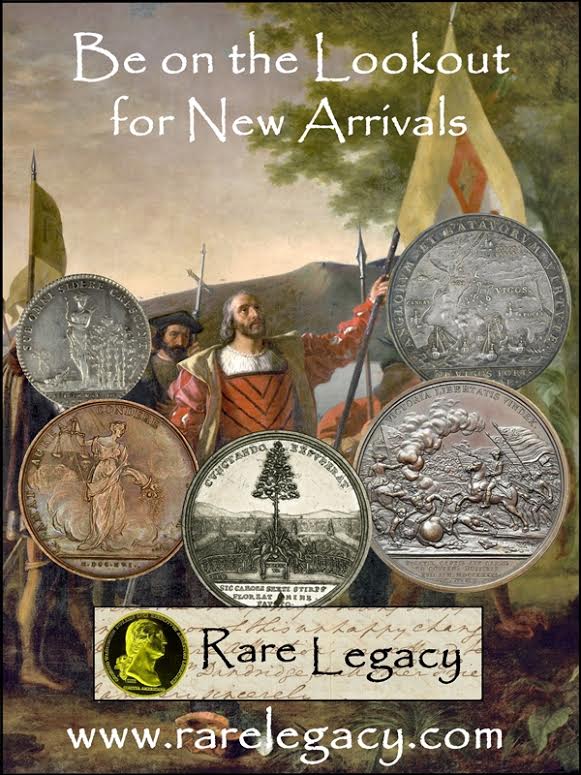 Wayne Homren, Editor


The Numismatic Bibliomania Society is a non-profit organization promoting numismatic literature. See our web site at coinbooks.org.

To submit items for publication in The E-Sylum, write to the Editor at this address: whomren@gmail.com

To subscribe go to: https://my.binhost.com/lists/listinfo/esylum

Copyright © 1998 - 2012 The Numismatic Bibliomania Society (NBS)
All Rights Reserved.

NBS Home Page
Contact the NBS webmaster