---
David McCarthy and Bill Eckberg submitted these thoughts on our ongoing discussions of the origin of the Continental Dollars. Thanks. -Editor
David McCarthy writes:
Over the last few years, I've been trying to locate early references to the Continental Dollar that are not simply rehashes of the article published in The European Magazine and London Review in 1786, particularly in U.S. publications.
The earliest reference to the existence of an object definitively identifiable as a Continental Dollar in a U.S. publication is in The American Journal of Science, published in January 1835 (Volume 27). In it, the author (an American writing from London) describes the purchase of a Continental Dollar from British dealer Matthew Young, along with a variety of other U.S.-related pieces.
A couple other early mentions:
Olla Podrida: Or, Scraps, Numismatic, Antiquarian, and Literary, published by Richard Sainthill of Topsham, Devon (1853) describes an American leaden coin which is obviously a Continental Dollar.
Historical Magazine: And Notes and Queries (1857) published a description of the Continental Dollar (described as a coin or medal). It goes on to say that no coins were ever in circulation and that H.G. Somerby acquired in England in 1853. This coin was then given to Matthew Stickney...
To read the The American Journal of Science article, see: American Journal of Science: The First Scientific Journal in the ..., Volume 27
On Elias Gervais
David McCarthy writes:
Elias Gervais would seem to be the most likely culprit in Europe – the information available about him is relatively scant. In the last year or so, I've read what I could and have tried to get a few of his coins in hand. Here are a few observations that may be helpful:
The Continental Dollar is hand-engraved, without letter punches (as are virtually all of the coins attributed to Gervais), so a exact match of the EG cannot be made; however, the stylistic similarities are undeniable.
Gervais habitually used line shading, as found on the Continental Dollar – this does not prove anything, but certainly establishes the fact that we ought to be looking at him carefully.
I have examined at least two of coins attributed to Gervais that have leaved edges – both had three leaves, rather than the two usually (but not always) found on Continental Dollars. Like the Continental Dollars, these edges were applied with a castaing machine, and the form of these leaves were quite similar to the ones found on the Continental Dollars.
More on the German Connection
Regarding the exploration of possible sources for the pieces in Germany, Bill Eckberg writes:
Fascinating. In this context, it may be worth repeating that Newman and Levine published the first known report of the Continental Currency coins, which was in a German almanac published at the end of 1783.
My concern about Gervais is that he died in 1777 and the Continental Currency pieces don't appear to have been made before 1783. My opinion on these remains consistent, but I don't think Gervais is the smoking gun that some see him to be.
All good points. Thanks! -Editor
Other Discussions David McCarthy adds:
There are a couple of ongoing threads at PCGS on this topic that may be of some interest to your readers. Hopefully, some more substantial discoveries about these pieces are yet to be made.
From my perspective, a good deal of the recent research got its start in the first thread following the publication of Catherine Eagleton's piece in 2015. There's a lot to wade through, but it's fun to see the collaborative nature of the thing.
Continental Dollar Struck in Europe - NN Article... (https://forums.collectors.com/discussion/946694/continental-dollar-struck-in-europe-nn-article/p1)
Now that research indicates Continental Dollars are not of American origin... (https://forums.collectors.com/discussion/1002274/now-that-research-indicates-continental-dollars-are-not-of-american-origin/p1)
To read the earlier E-Sylum article, see:
WHAT'S NEXT FOR THE CONTINENTAL DOLLAR? (http://www.coinbooks.org/v21/esylum_v21n29a10.html)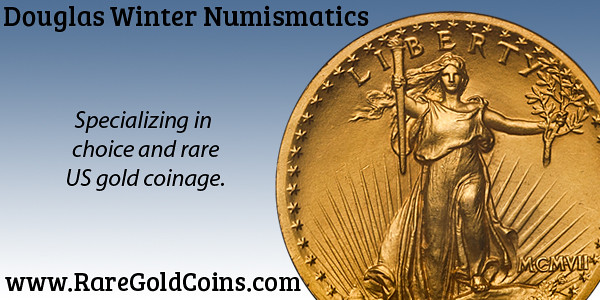 Wayne Homren, Editor


The Numismatic Bibliomania Society is a non-profit organization promoting numismatic literature. See our web site at coinbooks.org.

To submit items for publication in The E-Sylum, write to the Editor at this address: whomren@gmail.com

To subscribe go to: https://my.binhost.com/lists/listinfo/esylum

Copyright © 1998 - 2012 The Numismatic Bibliomania Society (NBS)
All Rights Reserved.

NBS Home Page
Contact the NBS webmaster