---
Author Peter Bertram has published Supplement One in his Confederate Numismatica book series. -Editor

Side 1 / Side 2
Welcome to another installment in the ongoing CONFEDERATE NUMISMATICA series. Each new release will add a little bit more to the body of published information for collectors of Confederate numismatic memorabilia.
This release is a two-sided book — on one side is the section "More Forerunners Through 1889" which continues with the listings started in Confederate Numismatica Part 1. Here are a few highlights……
• A new heading — "Anti-Confederate" Medalets"
• An extremely rare, crudely made "Bull's Run" medal (three known!)
• Raphael Thian's personal Master Album of Confederate notes
• Three more Davis Flight Medals, two with images (total known now 13)
• A superb condition iron Merrimac armor plate token
• Full color images of the extremely rare ACSTD Membership badge (Association of Confederate Soldiers Tennessee Division)
Then flip the book over and the other side offers the feature article "The Confederate Chemicograph Backs Revisited — and here's a few highlights……
• The first detailed study illustrating the 38 known Chemicograph backs and their reverse varieties, grouped in four separate printings as originally produced 1880 to 1958
• Three of Straker's Developmental Essay proofs
• All six of the original Chemicograph printing plates collected by Philip H. Chase
Soft cover, spiral bound, 83 pages. Price $22.00 plus $2.50 shipping : order at www.ConfederateNumismatica.com, or directly from the author at - Peter Bertram : PO Box 924391 : Norcross, GA 30010-4391
Peter will be glad to sign your copy if desired — just request it with your order please…….
Every bit as well done as his groundbreaking Part One, this supplement provides a great deal of information and photos on this long-neglected but historically important area of American numismatics. Included are three more Davis Flight medals, more on the Stonewall Jackson medals, and for bibliophiles, some information on the Thian and Bechtel albums for Confederate notes.
Peter's first-ever article cataloging the Chemicograph backs by their four printings is thorough and well illustrated (in color). Some of the related numismatic literature is discussed and pictured as well. An important addition to any library on U.S. numismatics. -Editor
To read the earlier E-Sylum articles, see:
NEW BOOK: CONFEDERATE NUMISMATICA, PART 1 (http://www.coinbooks.org/esylum_v19n30a04.html)
BOOK REVIEW: CONFEDERATE NUMISMATICA (http://www.coinbooks.org/esylum_v19n31a11.html)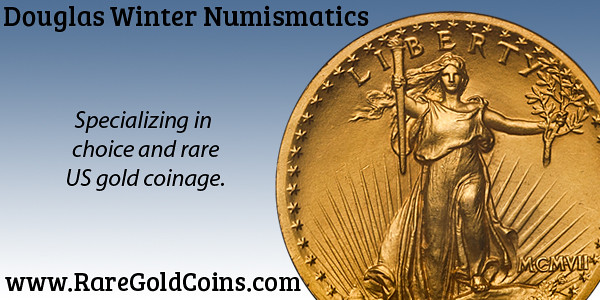 Wayne Homren, Editor


The Numismatic Bibliomania Society is a non-profit organization promoting numismatic literature. See our web site at coinbooks.org.

To submit items for publication in The E-Sylum, write to the Editor at this address: whomren@gmail.com

To subscribe go to: https://my.binhost.com/lists/listinfo/esylum

Copyright © 1998 - 2012 The Numismatic Bibliomania Society (NBS)
All Rights Reserved.

NBS Home Page
Contact the NBS webmaster