---
Julia Casey writes:
Do any readers know more about Cecil (aka Charles) Howard Ryan and why he decided to change his name?
Here's what Julia has been able to find so far. -Editor
Cecil Howard Ryan, aka Charles H. Ryan, C.H. Ryan was born about 1901 in Brooklyn, NY, the eldest child of Frank Ryan and Mary Ryan. He is indexed in the census records as Cecil Ryan through 1940 and apparently did not begin to refer to himself as Charles until sometime in the 1950s.
Per an article published in The Jersey Journal (Jersey City), November 11, 1960 Charles H. Ryan joined the Railway Express Agency in 1919 and supported his family after his father died. Along with his work for the Railway Express Agency he was a journalist for the Brooklyn Standard, in the "jewelry business" and an inventor in 1955 of a "compact tractor-trailer control board." Since about 1940 Ryan was an auctioneer for the express company's "lost and damaged" shipments.
The article also notes that "He is a member of the board of governors of the 30,000-member American Numismatic Association and a past president of the Brooklyn Hammond Organ Society."
In the Boston Herald Sunday, Aug 22, 1948 there is a photograph entitled "Gold Coins and Medals Worth $50,000 are displayed by Mrs. Opal Morris of Homewood, Ala. at Copley Plaza exhibit of the American Numismatic Association. Collection shown is owned by Cecil H. Ryan of Brooklyn, N.Y., president of the Brooklyn Coin Club."
There is a Cecil Howard Ryan listed in "THE ROYAL NUMISMATIC SOCIETY: PATRON HIS MAJESTY THE KING: LIST OF FELLOWS" June 1948. His address is "5 Beechwood Drive, Glenhead, Long Island, N.Y. U.S.A.
A snippet from The Numismatist found on the Newman Portal makes reference to C.H. Ryan's Glenhead residence. From December 1947, p 117:
The meeting was then adjourned to the palatial residence of our host C H Ryan in nearby Glen head. Mrs Ryan was on hand to bid us welcome and put us at ease. The entire house was at our disposal and refreshments and food were served of the most tempting varieties. The sincere thanks of the entire membership of our club goes to our gracious host and his charming wife for having made this meeting a most enjoyable one not likely to be forgotten for a long time.
Also in the September, 1949 edition there is a reference to the death of his wife Mary on p. 12:
OBITUARY MARY MAHONEY RYAN. Mary Mahoney Ryan beloved wife of Cecil Howard Ryan President of the Brooklyn Coin Club passed away July 8 1949 at Fifth Avenue Flower Hospital after two years illness of cancer. Born in the old Fourth Ward of New York City she had resided in the New York area for most of her lifetime and also at Glen head, Long Island. Many were her friends among New York and Brooklyn numismatists and a large representation attended funeral mass of requiem at St Charles Borromeo R C Church at Sidney Place and Livingston Street Brooklyn New York. The only survivors are her husband Cecil Howard Ryan sales agent for the Railway Express Agency and her brother James J Mahoney of the U S Customs Service...
A June 30, 1966 article in the Jersey Journal "Charles Ryan Retires: Auctioneer Can Appraise Valued 25-Year Career" notes that:
"Though Ryan will be in retirement from the REA, he will still be on call for Francis Cardinal Spellman in evaluating for insurance purposes the prelate's $500,000 collection of world coins. With another expert, Louis Werner, Ryan will also continue to appraise the Cardinal's $750,000 worth of stamps."
Per "American Numismatic Biographies" by Pete Smith (2012) the entry for Cecil Howard Ryan is as follows: ANA Board (b. 1/18/1886 d. 8/3/1970). Married to Pauline Simmons with two children. In 1948 he received the ANA Medal of Merit. Served on the ANA board 1955 to 1956.
I believe this biographical information is for the wrong Cecil Howard Ryan as that Cecil Howard Ryan lived all his life in Mississippi. His obituary from the Jackson, Mississippi Clarion-Ledger on August 6, 1970 does not make any reference an interest in numismatics.
Pete Smith writes:
I agree with Julia that the listing in American Numismatic Biographies for Cecil Howard Ryan is incorrect. I tried for more than an hour to find his correct dates of birth and death without success. I did see that he was age 49 in 1950 so his date of birth was close to 1901.
I don't believe that Ryan changed his name. Cecil Howard Ryan was his legal name. Within the casual atmosphere of the Brooklyn Coin Club, he was called Charlie. Someone who knew him as Charlie Ryan may have written his name as Charles Ryan. The names C. H. Ryan, Cecil H. Ryan, Charlie Ryan, and Charles H. Ryan appear to have been used concurrently in the 1950's.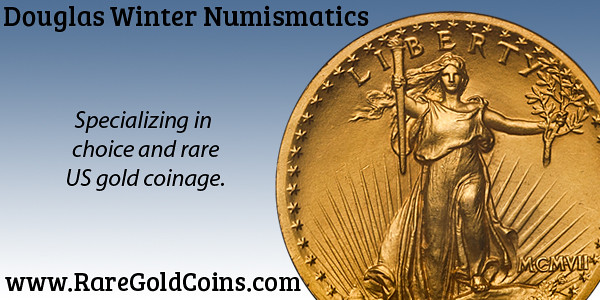 Wayne Homren, Editor


The Numismatic Bibliomania Society is a non-profit organization promoting numismatic literature. See our web site at coinbooks.org.

To submit items for publication in The E-Sylum, write to the Editor at this address: whomren@gmail.com

To subscribe go to: https://my.binhost.com/lists/listinfo/esylum

Copyright © 1998 - 2012 The Numismatic Bibliomania Society (NBS)
All Rights Reserved.

NBS Home Page
Contact the NBS webmaster