---
A short article on Curbed discusses the onetime micronation of the Republic of Minerva and mentions its coins. -Editor
Fantasies of escaping society's problems often fuel utopian movements, but one bizarre—and mysterious—effort from the '70s to create a nation free of government intervention caused nothing but trouble and sparked an international relations dispute.
In 1972, the "utopian" Republic of Minerva made its first appearance in the New York Times in a story headlined "South Sea Reef Proclaimed a Republic by 3 Americans." Michael Oliver, one of the three founders, explained that he wanted to create an "escape from high taxes, riots, drugs, and crime" and did it through an old-fashioned colonial land grab.
Oliver and his partners chose the Minerva Reef—named after a ship that was wrecked on it in the 1820s—which is about 450 miles south of Fiji and 260 miles east of Tonga. During low tide, it's only partially submerged. They intended to build a 400-acre artificial island over the reef and turn it into a resort that would "sparkle like a jewel in the blue South Pacific," according to one of the Republic of Minerva's self-published newspapers. They hoped to attract tens of thousands of residents and base their governance structure on zero taxes, no welfare, no subsidies, and no economic intervention.
A coin collector and real estate investor, Oliver used much of his own wealth to establish the Republic of Minerva. Soon after sending a "declaration of independence," another founder, Morris Davis, built a tower of stones on the reef and planted a flag—a golden torch set against a blue background—for the new "country" on it.
While The Republic of Minerva sounded like a fool's errand from the start, the dream of establishing micro-nations in the middle of the ocean still persists in the form of the Seasteading movement. Billionaire Peter Thiel, co-founder of PayPal and the software company Palantir, once tried to create his own floating country off New Zealand.
The ocean has long washed any sand that Oliver and his associates placed on the Minerva Reef. Some of his coins, however, are still available for sale.
By "still available for sale" they mean "show up on eBay once in a while". Have any of our readers attempted to build a set? How many coins are there? How were they marketed originally? -Editor
To read the complete article, see:
This failed utopia from the 1970s sparked an international dispute (https://www.curbed.com/2019/7/12/20690898/republic-of-minerva-south-pacific-michael-oliver)
To read an earlier E-Sylum article, see:
MICRONATION STATECRAFT FOR DUMMIES (https://www.coinbooks.org/esylum_v17n43a21.html)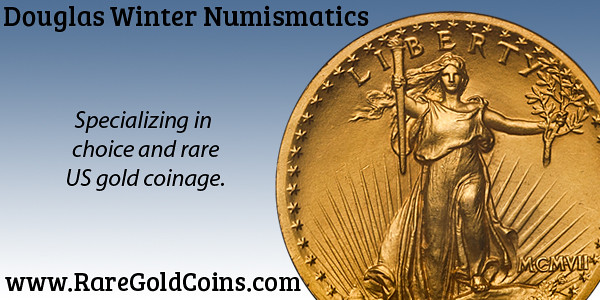 Wayne Homren, Editor


The Numismatic Bibliomania Society is a non-profit organization promoting numismatic literature. See our web site at coinbooks.org.

To submit items for publication in The E-Sylum, write to the Editor at this address: whomren@gmail.com

To subscribe go to: https://my.binhost.com/lists/listinfo/esylum

Copyright © 1998 - 2012 The Numismatic Bibliomania Society (NBS)
All Rights Reserved.

NBS Home Page
Contact the NBS webmaster