---
The latest article in Harvey Stack's blog series focuses on the heady year 1969. Thanks, Harvey. -Editor
1969 was a pivotal year in numismatics as so many things came together to attract more people to the hobby
First of all, earlier coins found in circulation that were made of silver grew in value as precious metal, so that each coin was worth more than the face value. Simply speaking a silver dime was worth almost $1, a quarter $2.50 and a half dollar about $5. As the press constantly reported that these silver coins had such a premium, the treasure hunt was on in pocket change as well as for old coins in piggy banks or in cookie jars.
Numismatic publications, such as the weekly newspapers Coin World and Numismatic News and monthly magazines, reported on this growth of the precious metals market. The fact that there were more numismatic publications during this time as well as greater frequency of publication, enabled information to spread much more quickly and reach more people.
Speculation in precious metals became the "hobby of the times," causing gold and silver to advance in price. By 1968 the Treasury said it would "allow" the coins to be melted, (a factor thought illegal before) and the public became excited about searching for silver coins. There was also excitement over the increased precious metal value of silverware and silver trays and dishes that people had among their possessions.
The market for numismatic items grew more rapidly, as gold coins had become more collectible and a profit could be made on silver coins. The demand increased and values rose quite quickly. All these factors brought more and more people into the hobby and coin clubs, including the American Numismatic Association grew in numbers as the hobby became more popular.
This increasing market also caused some established collectors to decide that this was the time to sell. Some famous collections came to Stack's and we had the pleasure of presenting them at auction or of buying them outright. Our retail shop on 57th Street remained an attraction and many old and new collectors found time to visit and gather at our "club," to buy and sell, to talk coins or to attend our auctions. As always, a growing market meant that the number of coin dealers was increasing as well.
Beyond our continuing sale of the R.L. Miles Collection, Stack's was pleased to be able to offer many other exciting United States and world coin auctions during 1969. These auctions will be the focus of my next articles.
To read the complete article, see:
Harvey Stack Remembers: Growing up in a Numismatic Family, Part 51 (https://www.stacksbowers.com/News/Pages/Blogs.aspx?ArticleID=harvey-stack-remembers-51)
To read the earlier E-Sylum article, see:
HARVEY STACK'S NUMISMATIC FAMILY, PART 50 (https://www.coinbooks.org/v22/esylum_v22n32a24.html)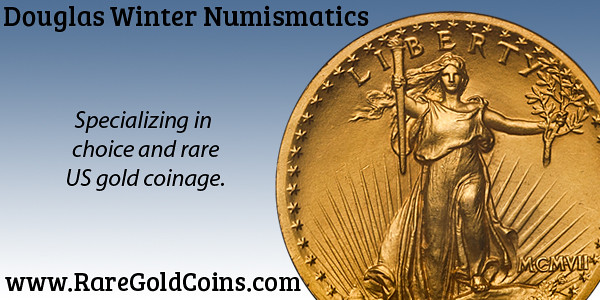 Wayne Homren, Editor


The Numismatic Bibliomania Society is a non-profit organization promoting numismatic literature. See our web site at coinbooks.org.

To submit items for publication in The E-Sylum, write to the Editor at this address: whomren@gmail.com

To subscribe go to: https://my.binhost.com/lists/listinfo/esylum

Copyright © 1998 - 2012 The Numismatic Bibliomania Society (NBS)
All Rights Reserved.

NBS Home Page
Contact the NBS webmaster