---
Thanks to Alan Weinberg for pointing out this amazing lot in the September 17, 2016 Heritage Americana & Political items sale. -Editor
Henry Clay: Unique Solid Gold U.S. Mint Medal Presented to Him in 1852 by a Committee Led by President Millard Fillmore. This spectacular medal, 3 1/2" in diameter and containing nearly 30 ounces of pure California gold, was struck at the U.S. Mint in 1852 for presentation to the great politician and statesman Henry Clay. On the obverse is Clay's portrait, and on the reverse a list of his accomplishments.
Clay was very frail and had only months to live when a committee of prominent New Yorkers commissioned the medal, which was given to Clay in a ceremony held in his hotel rooms at the National Hotel in Washington, D.C. With President Fillmore and leading members of Congress in attendance, the chairman of the presenting committee Daniel Ullman declared:
"Sir: During the half century of your public life, your admiring countrymen and friends have accumulated around you many warm testimonials and enduring memorials of your great services to your country and mankind. To add to these another, is the purpose for which we now come to you.
"In the name of a large number of citizens of New York, we offer you this gold medal, and beg your acceptance of it, to be preserved in your family, and by their descendants, we hope, for ages.
"It has been our effort to make it valuable as a work of art... and as a perfect resemblance of your lineaments. We think this effort has been successful, and that no medal ever struck in this country surpasses its beauty, and that it is the best likeness of your features ever yet attempted by any art."
Clay, with only months to live, struggled to his feet to acknowledge this lavish gesture:
"This is among the most interesting and gratifying days of my life... You have come here to present me a beautiful and costly gold medal to commemorate my public life ... I shall fondly and gratefully cherish and preserve it whilst life endures, and transmit it to my descendants, under the hope that they will receive it and carefully guard it, with emotions of lively gratitude to my New York friends, as the proudest and richest legacy that I could leave them."
The medal was indeed carefully preserved by generations of Clay descendants, and was for many years exhibited on loan at Ashland, Clay's Kentucky home and now a museum. However, the decision was made to turn over that stewardship to a collector or institution which will value and preserve it as they have.
It is contained in an elegantly engraved and embossed silver case in the style of a giant pocket watch case, with hinged covers to protect each side. On one side of the case are a monument to Clay and the home at Ashland, and on the other a rendering of the U.S. Capitol building. The silver case is in the original velvet lined leather presentation box, and is accompanied by a beautiful hand-written presentation document signed by the members of the committee.
Now THAT'S a great medal. The description may be updated prior to the auction, so keep checking the Heritage site for more information. Be sure to check out the complete image gallery. -Editor
To read the complete lot description, see:
Henry Clay: Unique Solid Gold U.S. Mint Medal Presented to... (http://historical.ha.com/itm/political/henry-clay-unique-solid-gold-us-mint-medal-presented-to-him-in-1852-by-a-committee-led-by-president-millard-fillmoreandlt-total-2-/p/6163-38001.s)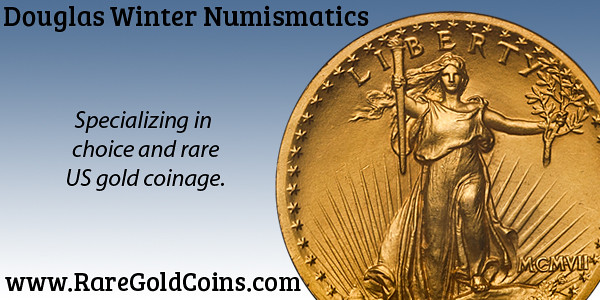 Wayne Homren, Editor


The Numismatic Bibliomania Society is a non-profit organization promoting numismatic literature. See our web site at coinbooks.org.

To submit items for publication in The E-Sylum, write to the Editor at this address: whomren@gmail.com

To subscribe go to: https://my.binhost.com/lists/listinfo/esylum

Copyright © 1998 - 2020 The Numismatic Bibliomania Society (NBS)
All Rights Reserved.

NBS Home Page
Contact the NBS webmaster