---
Lot 1012 in the Stack's Bowers 2016 ANA Auction is a rare Congressional Gold medal issued to Zachary Taylor. By nature these medals are beyond rare, with both historical and numismatic significance. Here's an excerpt from the lot description. -Editor
Unique Gold Medal Awarded to Gen. Zachary Taylor by Congress For Defeating the Mexican Army at Brownsville, Texas Battles of Palo Alto and Resaca de la Palma, 1846
First Auction Offering
1847 Zachary Taylor Battles of Palo Alto and Resaca de la Palma medal. Gold, 64.7 mm. 3911.7 grains. Julian MI-22, Loubat 59. Choice About Uncirculated. 5.1 mm to 5.6 mm thick. Approved by a unanimous Congress as a presentation award to Major General Zachary Taylor on July 16, 1846, this medal is truly one of a kind: the only example struck in gold and the precise specimen given to the victorious general who would soon be President.
Congressionally awarded gold medals are extraordinarily rare, particularly in private hands. Zachary Taylor was the only party to ever receive three such medals, of which this was the first awarded. Through a twist a fate, all three have survived, and Stack's Bowers Galleries has offered all three. The first, a similar medal awarded to Taylor for the battle of Monterrey, was sold in January 2005 as part of the Part VII of the John J. Ford, Jr. sale. Taylor's remarkable medal for Buena Vista achieved the world record sum of $460,000 in our November 2006 sale, a price that has never been surpassed for any medal struck by the United States Mint.
While several other pre-1900 Congressionally awarded gold medals have survived, few remain in private hands
Zachary Taylor died in 1850, just 16 months after rising to the Presidency. Five years earlier, he was a nearly unknown Army officer, a man with no political past or future. When his command was moved to Texas at the brink of the war with Mexico, Taylor was thrust into a position of prominence, one made historically significant when Texas was declared a state in December 1845. War followed soon thereafter. Taylor and his men, stationed near the Rio Grande, were at the tip of the spear, and by the time war was declared in May 1846 he had already won the first major victory of the war. The battles of Palo Alto and Resaca de la Palma were fought on successive days, May 8 and 9, 1846, on what is today American soil near Brownsville, Texas. Inflicting significant casualties against a superior Mexican force, Taylor and his men chased his opponents across the Rio Grande. A week later, Taylor followed, taking his army onto what is today Mexican soil. Taylor's leadership received plaudits for the September 1846 battle at Monterrey and the enormous February 1847 battle at Buena Vista, and he became a national hero. Mexico City fell in September 1847, and a truce was declared in March 1848. Within a few months, Taylor was a leading Presidential candidate, a non-political being wooed by both parties.
On July 16, 1846, Congress unanimously voted to give Taylor a gold medal recognizing his victories near the Rio Grande; this is that medal. Mint Director Robert Maskell Patterson communicated with William L. Marcy, the Secretary of War, in December 1846, dictating the designs and size of the medal to be struck. Patterson calculated the expense of "8 oz fine gold," as close to pure as technology then allowed, at $165.36. The dies would cost an addition $600, plus $5 for an appropriate case and some other minor expenses. A number of bronze specimens and a silver gilt striking to be given to President James K. Polk were also authorized. The portrait was accomplished by John Gadsby Chapman, while the inscription and simple design of the reverse was suggested by Patterson himself.
The presses at the Philadelphia Mint were powerful enough that, despite the remarkable high relief of the obverse, this medal was struck only once. The same obverse, and a nearly identical reverse, was featured on Taylor's medal for Monterrey (misspelled Monterey on the medal). The medal he was awarded for Buena Vista was both larger and more intricate of design, likely because Taylor was the sitting President by the time it was struck. This medal, the first voted by Congress for a military action after the War of 1812, represents a pivot point in the history of the Congressional Gold Medal series. All that preceded it were awarded for victories, by land or by sea. After this medal, beginning with the 1847 medal for the mission to save the men of the U.S.S. Somers, Congress voted gold medals to veterans of rescue missions, technological innovators, philanthropy, and more. In the 20th century, Congressional gold medals were voted for primarily non-military figures: Lindbergh, Edison, Walt Disney, Arnold Palmer, and many more.
Important medal! The catalog description includes a useful list of twenty other pre-1900 Congressionally awarded gold medals. -Editor
To read the complete lot description, see:
1847 Zachary Taylor Battles of Palo Alto and Resaca de la Palma medal. (https://auctions.stacksbowers.com/lots/view/3-512GA)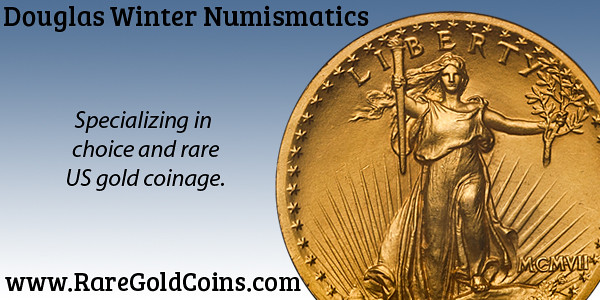 Wayne Homren, Editor


The Numismatic Bibliomania Society is a non-profit organization promoting numismatic literature. See our web site at coinbooks.org.

To submit items for publication in The E-Sylum, write to the Editor at this address: whomren@gmail.com

To subscribe go to: https://my.binhost.com/lists/listinfo/esylum

Copyright © 1998 - 2020 The Numismatic Bibliomania Society (NBS)
All Rights Reserved.

NBS Home Page
Contact the NBS webmaster