---
Ursula Kampmann published a nice article on a visit to the Zurich Coin Cabinet in the August 18, 2016 issue of CoinsWeekly. Here's a short excerpt. Be sure to read the complete version online. -Editor
Christian Weiss arrived at numismatics after some detours. The archaeological excavation on Monte Iato near Palermo needed a new numismatist to investigate the coin finds, and Sicily was so tempting that Christian Weiss accepted the coins. Once there, he was surprised to see how exciting numismatics can be. And so, after his return, he did internships at coin cabinets on a regular basis, for example at Basel, St. Gallen, and Winterthur. Furthermore, Christian Weiss became Coin Finds Numismatist for the IFS, the Cantonal Archaeological Service Solothurn, and the Archaeological Service of Bern. He has started to teach students, with 50% P/T at Bern University and occasional teaching assignments at Zurich University. As early as 2016, he has defended his PhD thesis on the medieval coin finds and weights of Monte Iato. It is planned to be published in the first half of 2017.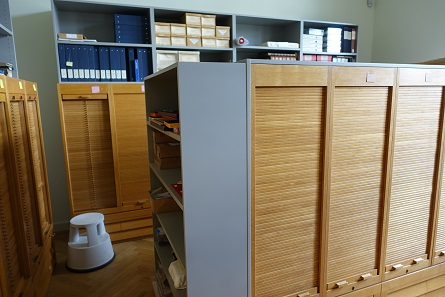 Christian Weiss is in charge of roughly 100,000 objects, among them, amounting to about 30,000 objects, presumably the world's largest collection of Swiss coins. He can act on his legal mandate, requiring him to systematically collect coins from the whole of Switzerland. He also looks after an impressive collection of Celtic coins that was published by Karel Castelin in 1976.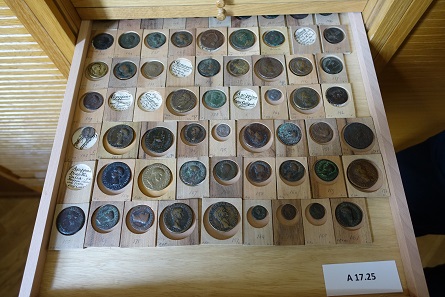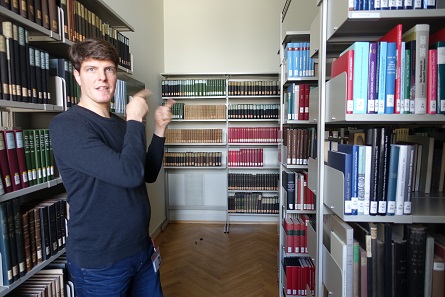 By the way, Christian Weiss can rely on an excellent library that leaves only very little to be desired, particularly in regards to Swiss numismatics. In case of substantiated research projects, this library is open to the general public.
To read the complete article, see:
A visit to the Zurich Coin Cabinet (www.coinsweekly.com/en/News/A-visit-to-the-Zurich-Coin-Cabinet/4?&id=4247)
For a free subscription to CoinsWeekly, see:
http://www.coinsweekly.com/en/Subscribe-to-CoinsWeekly-Newsletter/37


Wayne Homren, Editor


The Numismatic Bibliomania Society is a non-profit organization promoting numismatic literature. See our web site at coinbooks.org.

To submit items for publication in The E-Sylum, write to the Editor at this address: whomren@gmail.com

To subscribe go to: https://my.binhost.com/lists/listinfo/esylum

Copyright © 1998 - 2020 The Numismatic Bibliomania Society (NBS)
All Rights Reserved.

NBS Home Page
Contact the NBS webmaster