---
Sporting event medals are an interesting collecting sideline. Here's an interesting gold medal from 1933 - the English Football Association Cup. -Editor
Medals won by former Everton winger Cliff Britton (1909-75), who later went on to manage the club in the 1950's, are being offered at an auction in East Yorkshire.
Britton was a wing-half known for his pinpoint crossing. Although he scored only three times in his 242 appearances for Everton between 1930 and '38, he provided plenty of assists for the club's record goalscorer, Dixie Dean.
The medals have been consigned by the former player's family to Hawleys and will offered at its sale at Beverley Racecourse on November 20.
John Hawley, who runs the auction firm, had an interesting personal connection to Britton. In his youth, Hawley was a trainee at Hull City and Britton was his first manager.
The 10-lot consignment from the Cliff Britton collection includes his FA Cup winner's medal from 1933. Everton beat Manchester City 3-0 in the final that year, with Britton heavily involved in two of the goals.
As well as the FA Cup medal, the auction will offer two Charity Shield medals awarded to Britton from 1931, when Everton beat Newcastle, and 1933, where they lost to Arsenal. They will be sold as a single lot with a £1000-2000 estimate.
Another lot relates to Britton's international career. From 1934-37 he won nine England caps including for a game against Scotland in 1936. A 9ct gold medal from the match is estimated at £300-500.
Also at the auction is the medal awarded to Britton as manager of Hull when his team won the 1965/66 Third Division championship. It was six years before auctioneer Hawley would later make his debut for The Tigers.
To read the complete article, see:
FA Cup winner's medal from Everton's Cliff Britton appears at auction (www.antiquestradegazette.com/news/2016/fa-cup-winner-s-medal-from-everton-s-cliff-britton-appears-at-auction/)
For more information on the FA Cup, see: https://en.wikipedia.org/wiki/FA_Cup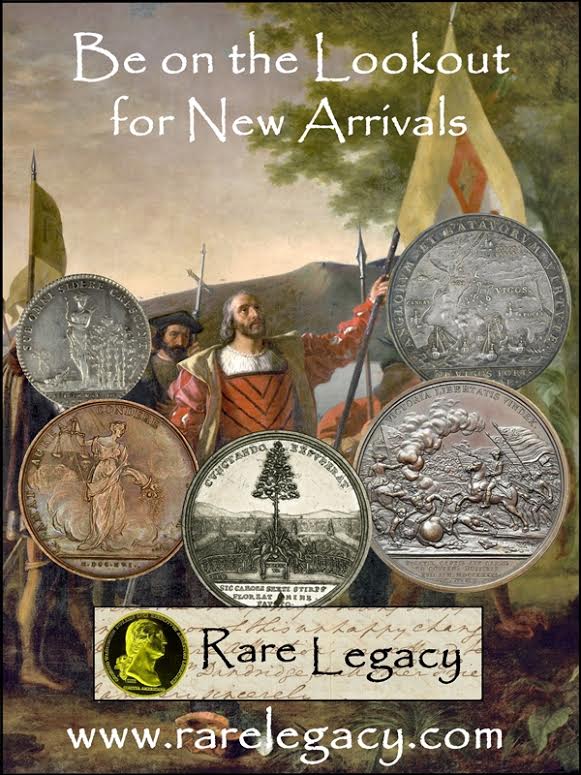 Wayne Homren, Editor


The Numismatic Bibliomania Society is a non-profit organization promoting numismatic literature. See our web site at coinbooks.org.

To submit items for publication in The E-Sylum, write to the Editor at this address: whomren@gmail.com

To subscribe go to: https://my.binhost.com/lists/listinfo/esylum

Copyright © 1998 - 2020 The Numismatic Bibliomania Society (NBS)
All Rights Reserved.

NBS Home Page
Contact the NBS webmaster