---
E-Sylum reader Bob Leuver was the Director of the Bureau of Engraving and Printing from 1983 to 1988, and later served as Executive Director of the American Numismatic Association. He writes:
With some slight humor, I read the delightful article on tallow as a component of polymer notes. Being more conservative, I believe I can accept that religious preferences of certain peoples or groups (religions) abhor the use of animal fat in the production of polymer notes. "Fish on Friday." "No polymer notes in my wallet, home or store!"
The problem is probably extremely widespread and not simply related to England. Innovia Films either is or was a partner in the development of polymer for bank notes as initially developed by the Reserve Bank of Australia. I would hazard the belief that all polymer notes produced contain animal fat/tallow for anti-static purposes.
Numismatics does not possess a named club for humorous numismatists, although there are many with a profound sense of humor. What will they now call polymer notes? Perhaps. "fatties?"
I can understand the consternation of the producers of polymer notes due to the tallow problem. We had a similar problem with glue for postage stamps in the mid-1980s. The glue would not stick to stamps. The floors of the automated sorting rooms of the USPS were littered with postage stamps. Fortunately, no one ever questioned the chemical composition of glue that was (perhaps, is) used or postage stamps--and many people licked the stamps prior to affixing them to letters.
Charles Morgan and Hubert Walker of CoinWeek published a great piece on December 5, 2016 taking a closer look at the controversy over animal fat used in the manufacture of polymer banknotes. Here's an excerpt. -Editor
The Pros and Cons of Polymer

Polymer bills are cleaner and more hygienic than paper and cotton-based notes. They are more durable, too, and last longer in circulation (about five years for a plastic note as opposed to the approximately two-year lifespan of a paper bill). In addition, certain security features aren't possible without the use of a polymer substrate. All of these differences add up to direct and indirect savings for the economy, making plastic notes an attractive proposition for monetary authorities around the world.
Of course, there are trade-offs. Plastic banknotes can shrink or melt when exposed to temperatures above 120 degrees Celsius (248 degrees Fahrenheit), and the notes do sometimes stick together thanks to static electricity. This last problem is a serious issue, since businesses and consumers may inadvertently lose money when paying for purchases or giving change.
This is why anti-static measures--such as the controversial use of tallow--are taken in the first place.
But is there an acceptable alternative?
The key ingredient in tallow is stearic acid, a common natural fatty acid. It is found most in the adipose tissue of animals, but it is also found in coconuts and the nut of the shea tree. The only issue is whether it can be extracted from such vegetable sources in quantities great enough and at costs low enough to match the scale of polymer banknote production.
As it is, the Bank of England has no firm plans to eliminate the use of tallow from its banknote production process, though the Bank does say that it is working on the matter. Unfortunately, it appears that any changes to the supply chain will not take place in time to prevent either the upcoming polymer £10 and £20 notes from containing animal fat. The new £10 note will feature Jane Austen on the front and is set for release in 2017; the new £20 note, featuring the prescient English painter J. M. W. Turner, is scheduled for release in 2020.
Even petition creator Doug Maw is pragmatic about what the Bank can and cannot do. While he is hopeful that all animal products will be removed from future bills, he doesn't expect anything to happen to the notes already in circulation.
The article compiles further reactions to the news, and I'm pleased to see some more rational statements appear. -Editor
The Reserve Bank of Australia has been forthright about the animal content in its banknotes, as has the Bank of Canada. In contrast, the Reserve Bank of New Zealand has made no comment, instead referring all inquiries to Innovia.
Amanda Sorrenson of the Vegan Society of New Zealand said that the reality of animal-based products in the nation's cash supply was an unpleasant discovery. "What, are vegans going to use coins?" she said. "I don't think it particularly pleases anybody to know that there's animal fat in your wallet."
She also said that the issue didn't rise to the level of protest on the Vegan Society's part.
"You've got to put up a guard about achieving perfection... You can't bend over backwards and become a very strange person in your endeavor."
At any rate, different people have different takes on the situation.
Simon Round, a spokesman for the Board of Deputies of British Jews, told the British Broadcasting Corporation (BBC) that "Jews are not allowed to consume tallow but are permitted to handle it."
Mike Rigby, a member of the Manchester Vegan and Vegetarian Group, claims that he had broached the same question as Steffi Rox, only six weeks earlier.
"Given the years of consultation, research and development that went into this, I'm amazed that no affected groups, such as muslims or vegans, have piped up until now, when it's far too late to do anything about it," Rigby said. "Even if they switched the production tomorrow we'd be in the ridiculous situation of looking for certain 'safe' serial numbers to see which we were 'allowed'."
Still, the situation is a hot political mess, which will have repercussions worldwide. Will businesses be sued for not accepting legal tender? If new vegan-friendly notes are produced one day, how will they be distinquished from the old ones? How will numismatists classify and collect them? Only time will tell. -Editor
To read the complete article, see:
Controversy Over Animal Fat Used to Manufacture New UK 5 Pound Note (www.coinweek.com/paper-money-2/paper-money-world/controversy-animal-fat-used-manufacture-new-uk-5-pound-note/)
To read the earlier E-Sylum article, see:
NEW POLYMER NOTES CONTAIN ANIMAL FAT (www.coinbooks.org/esylum_v19n49a29.html)
Here's another article, this time from India, forwarded by Kavan Ratnatunga, who writes:
India could have used this to stop Black Money Hoarding. Will Muslims ask for Halal certification for Currency Notes? Will the new US admin Introduce lard into the $ bill to ensure they are not used to fund ISIS? :-)
Hindu temples have banned the new five pound note after it was revealed that it contained animal fat.
The Bhaktivedanta Manor, a Hare Krishna temple in Hertfordshire, posted a photo of a sign to Facebook which said: "We no longer accept the new five pound notes as they contain animal fat. Apologies for the inconvenience."
The National Council of Hindu Temples has issued a statement against the new material and said the money "ceases to be a simple medium of exchange but becomes a medium for communicating pain and suffering and we would not want to come into contact with it."
The statement continued: "We are very comfortable that this has happened without any malicious intent but merely out of ignorance and a lack of sensitivity and knowledge and it seems that steps are being taken to ensure that this error is corrected.
To read the complete article, see:
Hindu temples ban new 'animal fat' £5 note (www.independent.co.uk/news/uk/home-news/hindu-temples-ban-tallow-animal-fat-5-note-fiver-cows-beef-a7454871.html)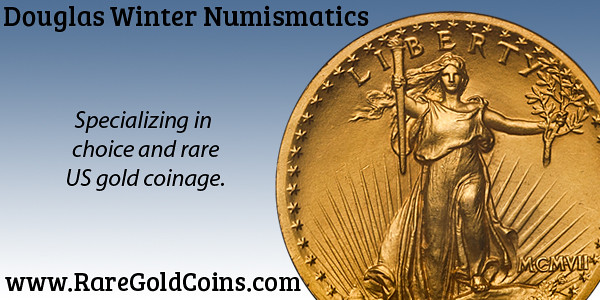 Wayne Homren, Editor


The Numismatic Bibliomania Society is a non-profit organization promoting numismatic literature. See our web site at coinbooks.org.

To submit items for publication in The E-Sylum, write to the Editor at this address: whomren@gmail.com

To subscribe go to: https://my.binhost.com/lists/listinfo/esylum

Copyright © 1998 - 2012 The Numismatic Bibliomania Society (NBS)
All Rights Reserved.

NBS Home Page
Contact the NBS webmaster