About Us
The Numismatic Bibliomania Society is a non-profit organization devoted to the study and enjoyment of numismatic literature. For more information please see our web site at coinbooks.org
Subscriptions
Those wishing to become new E-Sylum subscribers (or wishing to Unsubscribe) can go to the following web page link
Membership
There is a membership application available on the web site Membership Application
To join, print the application and return it with your check to the address printed on the application. Print/Digital membership is $40 to addresses in the U.S., and $60 elsewhere. A digital-only membership is available for $25. For those without web access, write to:
Terry White, Treasurer
Numismatic Bibliomania Society
P. O. Box 634,
Canal Winchester, Ohio
43110
Asylum
For Asylum mailing address changes and other membership questions, contact Terry at this email address: terrywhite5475@yahoo.com
Submissions
To submit items for publication in The E-Sylum, just Reply to this message, or write to the Editor at this address: whomren@gmail.com
BUY THE BOOK BEFORE THE COIN
Content presented in The E-Sylum is not necessarily researched or independently fact-checked, and views expressed do not necessarily represent those of the Numismatic Bibliomania Society.
New subscribers this week include: Ross Johnson, courtesy of Steve Roach; and Garry Byrne. Welcome aboard! We now have 5,563 subscribers.
Thank you for reading The E-Sylum. If you enjoy it, please send me the email addresses of friends you think may enjoy it as well and I'll send them a subscription. Contact me at whomren@gmail.com anytime regarding your subscription, or questions, comments or suggestions about our content.
This week we open with a closing date reminder from Kolbe & Fanning, the Tanenbaum library sale, five new books, an update on World War II Remembered, and a new coin board discovery.
Other topics this week include U.S. Mint Reports and photographs, American Arts gold issues, W. F. Greany, Jan Lis, Fitzgerald's Nevada Club Reno hoard, 1883 No Cents nickels, Maundy money, and digital coin collecting.
To learn more about truncation, plaster casts, pre-1900 dog license tags, dime scrip issued by banks, encased coins, super salesman Mal Hoffman, the ANA Summer Seminar, coins of the SS Pulaski, Mrs. Tiggiwinkle, and the Champion Liar of Chicago, read on. Have a great week, everyone!
Wayne Homren
Editor, The E-Sylum


Numismatic Booksellers Kolbe & Fanning submitted this reminder of their sixth "Buy or Bid Sale" which closes on April 6, 2018. -Editor
Kolbe & Fanning Buy or Bid Sale #6 Closes Friday April 6
Kolbe & Fanning Numismatic Booksellers' sixth "Buy or Bid Sale," will close on Friday, April 6. The sale focuses on modestly priced books, giving collectors an opportunity to add to their libraries at minimal cost.
There will be no printed catalogue. The PDF catalogue is available now for downloading from the Kolbe & Fanning website at numislit.com .
As the name of the sale suggests, customers may bid on items they wish to acquire or buy them outright at the published price. The Terms of Sale will give full instructions on how to participate: please read it carefully.
The sale includes over 1400 works on ancient, medieval and modern coins, as well as general works, periodicals and sale catalogues. "Buy" prices have been kept low to promote sales. To further encourage participation, the firm is offering free domestic shipping to bidders spending at least $500; there will also be no packing and processing fee for this sale. Again, please read the Terms of Sale before participating.
If you have any questions about the sale, please write the firm at orders@numislit.com .
Thank you in advance for your participation. Download the sale today: numislit.com .
Steve Hayden will be handling the dispersal of the numismatic library for the estate of token dealer Steve Tanenbaum. Several lots are already available for bidding on eBay under his seller ID "stevehayden". Here are some items I selected as an example of the range of material available. -Editor
To view Steve's book offerings, see:
http://stores.ebay.com/stevehayden/Books-/_i.html?_fsub=24750883014
222 Years of U.S. Dimes are Featured in
Whitman Publishing's New 4th Edition of MEGA RED
The fourth edition of MEGA RED (the Deluxe Edition of the Guide Book of United States Coins, also known as the Red Book) will officially debut April 10, 2018, with retail pre-orders being shipped on that date. The 1,504-page MEGA RED retails for $49.95. It can be pre-ordered online (including at Whitman.com) and after April 10 will be available from booksellers and hobby shops nationwide.
Every U.S. coinage series has been updated and revised in the fourth edition, and new sections have been added. The book includes an extensive 294-page feature on America's ten-cent coins (Draped Bust, Capped Bust, Liberty Seated, Barber, Mercury, and Roosevelt dimes), written by Q. David Bowers and covering 845 varieties from 1796 to date. New appendices explore error and misstruck dimes; pattern dimes; counterstruck dimes; dime scrip issued by banks, merchants, and towns; "paper dimes" from the Treasury Department; Civil War sutlers' "dime" tokens; Civil War ten-cent store cards and dimes used as planchets for silver Civil War tokens; dimes discovered in the SS Central America; the history of the famous 1894-S dime; a snapshot of the dime market in 1946; irradiated dimes; an illustrated essay on the greatest U.S. dimes; the "Liberty" subset of First Spouse gold coins; and more.
Billed as the "biggest, most useful Red Book ever," MEGA RED measures 7 x 10 inches and has 1,040 more pages than the regular edition. The larger size and increased page count combined make MEGA RED five times bigger than the regular-edition Red Book. It prices more than 8,000 items in up to 13 grades each, with 48,000 individual values and more than 15,000 auction records covering circulated, Mint State, and Proof coinage. The book is illustrated with thousands of full-color images, including thousands that are new to this edition.
MEGA RED covers American coinage from New England colonial times to the modern day—half cents through $20 gold double eagles, plus bullion, commemoratives, Proof and Mint sets, error coins, significant tokens and medals, coins struck by the United States for the Philippines (1903–1945), and other numismatic collectibles. It follows the basic structure of the regular-edition Red Book, but each chapter is dramatically expanded with more historical information, more die varieties, detailed grading instructions with enlarged full-color illustrations, specialized advice on strike characteristics and other technical details, market analysis, auction data, and guidance on collecting and investing in rare coins.
Kenneth Bressett, who has served as MEGA RED's Senior Editor since the first edition, has retired this year to the position of Editor Emeritus. Stepping into the Senior Editor role is former Research Editor Q. David Bowers, with Jeff Garrett continuing as Valuations Editor. A 57-page introduction, "The Story of American Money," is based on the work of the late Dr. Richard Doty, senior curator of the National Numismatic Collection at the Smithsonian. Dozens of numismatists have contributed research, photographs, market analysis, and other valuable knowledge and resources.
Each year's new MEGA RED features an in-depth focus on one or more coin series. The first edition included a 364-page section on copper half cents and large cents, with images, history, diagnostics, and pricing for 832 die varieties, 1793–1857. The second edition featured 330 pages covering 607 varieties of Flying Eagle, Indian Head, and Lincoln cents, 1856 to date. The third edition's feature was on nickel five-cent pieces—Shield nickels, Liberty Head nickels, Buffalo nickels, and Jefferson nickels—covering 545 varieties in 314 pages.
For federal coins, detailed charts show each mintage; a summary of certified population data; average national retail prices in grades ranging from About Good to high Mint State and Proof; and three or more recent auction records for most coins. Enlarged close-ups of die varieties provide visual guidance. Extensive chart notes give the backstories and additional details on significant coins.
Regularly updated appendices include illustrated essays on misstrikes and error coins; rare and collectible numismatic books; bullion values of common-date silver and gold coins; the top 250 coin prices realized at auction; grading standards for U.S. coins; special modern gold coins; So-Called Dollars; coin clubs; and modern United States Mint medals.
The book's special-feature appendices include fresh material with each new edition. Past editions have explored coin cleaning, preservation, and conservation; counterfeit coins in today's marketplace; the dynamics of the rare-coin market; techniques of smart bidding at auction; Scouting and numismatics; American Arts gold medallions; investing in modern gold and silver bullion; building a registry set; determining coin prices and values; predicting the rare-coin market; how to get a new die variety listed in the Red Book; collecting numismatic literature; hobo nickels; love tokens; and chopmarked coins.
MEGA RED will be available from booksellers and hobby shops nationwide, and online (including at www.Whitman.com). Whitman Publishing is the Official Supplier of the ANA, and Association members receive a 10% discount off all purchases.
At my request Dennis kindly provided images of some of the new appendix pages. Thank you! -Editor
Dennis adds:
For more information, or to order, see:
MEGA RED: A Guide Book of United States Coins, Deluxe 4th Edition (https://www.whitman.com/store/Inventory/Detail/MEGA-RED-A-Guide-Book-of-United-States-Coins-Deluxe-4th-Edition+0794845800)
Jeff Reichenberger of Oshkosh, WI writes:
Thanks. Here's the announcement. These efforts are well deserving of collector and community support. Wisconsin's book provides a great example to other state group cataloging efforts. -Editor
THE ENCASED COINS OF WISCONSIN
A Guide For Collectors And Dealers
By James Skwarek
The long awaited tome on Wisconsin Encased Coins is expected to be released in April.
Wisconsin collector, dealer, and researcher, Jim Skwarek has succeeded in creating the most comprehensive reference on Wisconsin Encased Coinage ever produced. Infused with historic research and attributions, it is sure to be an important part of any Wisconsin encased collector's library, and a fantastic tool for dealers.
All known towns and varieties are listed with hundreds of enlarged full color photos.
• Contains rarity and value estimates.
• Destined to be the "go-to" reference for generations to come.
• The first 100 copies sold will include a FREE 'Author's Custom' uncirculated Wisconsin encased wheat cent
Spiral Bound • 8 ½ x 11 size • Well over 200 pages • 600+ Listings •• 170+ Cities, Towns, and Villages represented • Manufactured in Wisconsin •• ISBN #9788-0-692-08491-5 • Available directly from the author •
SPECIAL OFFER!!!
Now you can be one of the first to own a copy with this pre-publication special offer!
The Suggested Retail Price is $159. But you can get your copy for just $99 (+tax) with this offer. –Includes FREE shipping!
Hurry! This offer expires on April 7, 2018.
To Order send Check or Money Order to:
James Skwarek
P.O. Box 210662
Milwaukee, WI 53221
For inquiries contact Jim at: Ph: 414-281-4025 •• Email: jrsnas@aol.com
The Collection of Ancient Engraved Gems In The National Museum In Krakow
By Pawel Golyzniak
ISBN 9783954902439
Publisher: Dr. Ludwig Reichert Verlagkrakowgems
Hardcover, 432 Pages
$150 plus shipping, no Member Discount
The Collection of Ancient Engraved Gems in the National Museum in Krakow is considerable in size and top in quality. It consists mostly of the specimens assembled by the extraordinary collector and art dealer Constantine Schmidt- Ciazynski (1818 – 1889). Almost 780 cameos, intaglios, scarabs, and fingerings are presented in this beautifully designed volume.
Purchase of this book is currently available only by email or telephone, contact Emma Pratte at membership@numismatics.org or 212-571-4470, ext. 117.
To read the complete article, see:
http://numismatics.org/store/krakowgems/
Republic of Ireland (Europe)
This 21-page catalog covers notes issued by the Currency Commission (Coimisiún Airgid Reatha) from 1928 to 1942, and the Central Bank of Ireland (Banc Ceannais na hÉireann) from 1943 to 2001. Published 31.03.2018.
Demerary and Essequebo (South America)
This 4-page catalog covers notes issued by the Colonies of Demerary and Essequebo from 1809 to 1830. Published 29.03.2018.
Republic of Ireland we all know about; Demerary and Essequebo, not so much. Paper money of short-lived colonies are an interesting area for collecting and research. -Editor
For more information, or to order, see:
http://banknotebook.contentshelf.com/shop
The president of BNR Press has divulged that all rights to World War II Remembered by Fred Schwan and Joe Boling have been sold to a major national corporation. At this time the identification of the buyer, a major media corporation, has not been released.
The book has been an important numismatic reference and recipient of many national and international awards since it was published in 1995. Collectors have been seeking a new edition for years. These collectors will likely be very disappointed to learn that it is unlikely that the book will be produced in a new edition.
The buyers are planning expanded national and international use of the materials which likely will greatly expand the interest in World War II numismatics.
The buyers have authorized some details of future plans. The book will be made into a major motion picture to be released by the time of MPCFest XX in 2019. In keeping with the timing, movie producers will be at MPCFest XIX to interview Festers on their thoughts on the project and what the book has meant to them. These interviews will be used with the movie when it is released on DVD after it runs in theaters.
Schwan and Boling will have cameo appearances in the movie as Generals Eisenhower and MacArthur respectively. Casting for the parts of Schwan and Boling are pending. Reports that Brad Pitt and Tom Hanks are being considered are believed to be only rumors.
MARKET ACTIVITY Most of the coin boards appearing on eBay since the first of the year have been the usual run of Whitman Second or Fourth Edition titles grading anywhere from Poor to Very Fine and attracting little interest, even when priced at or below catalog values. There were, however, some standout exceptions. Easily the most exciting listing was for a pair of rare Gramercy Stamp Company boards. Partially completed sets of Eagle/Indian and Lincoln Cents, the first board retained several of the cardboard plugs that came with it as sold by the publisher. These are seldom found, and the pair of boards in decent condition brought a strong $305 with seven bids. The backs of the boards were not shown, but the buyer reports that they are both 'a' varieties, lacking the Trenton Savings Fund overprint. In an entirely separate deal, I purchased a similar pair of Gramercy boards that were not on eBay, the Lincoln Cent board being of the 'b' variety with TSF overprint. These were quickly placed with want list customers, yet I still have one more to offer with the enclosed price list. The early bird gets it!
Another nice lot of four Colonial Coin & Stamp Company boards featured the common titles for Early Nickels and Buffalo Nickels, as well as the less often seen boards for Washington Quarters and 2- and 3-cent pieces. All were in collectable condition, and this group went for $103.50 after six bids. An average quality example of Whitman's Volume I publisher-bound set of Second Edition coin boards brought $280, which is about my retail price for similar items. These bound sets are the only way to obtain W2E boards looking as they did when new, as the hard covers protected the boards. I seldom have them in stock, though I do have one presently. Contact me if interested.
A very surprising eBay sale was that of a Joseph Oberwise board for Liberty Head Quarters 1892-1904. While a fairly scarce title grading VF or so, it brought the remarkably high price of $155, which is double catalog. There were a total of 12 bids, but with only two of them topping $100. Normally, this would call for an increase in catalog values, but I believe it to be an exceptional event and not indicative of the overall market.
COIN BOARDS ON VIEW AT FUN The Florida United Numismatists convention and coin show in Tampa featured an exhibit on collecting Liberty Seated coins put together by Carl Feldman, who manned the Liberty Seated Collectors Club booth. Carl is a collector's collector, and a few years ago I sold him a pair of Whitman Third Edition boards for LS Dimes that were second only to my own in quality. These were displayed prominently at the show, along with National Coin Album pages and a Library of Coins album, both for Liberty Seated Dollars. This was almost a subliminal ad for my three books on these subjects, and the vintage items drew quite a lot of favorable attention. I'm including with this issue a couple photos taken by another LSCC member.
INFORMATION SURFACES ABOUT BOARD PUBLISHER Among the more enigmatic publishers of coin boards is the Colonial Coin and Stamp Company. It's owner, Leiser Wolf Schnelling, seemed to have left very little biographical information at the time I wrote my book, but we now have more details courtesy of two researchers. Board collector and CBN reader Chris Buck found a reference to Schnelling in an old auction catalog of former numismatic bookseller Remy Bourne and attempted without success to locate the April 1933 issue of Hobbies magazine cited in the catalog.
He then reached out to researcher John Lupia, who publishes biographical sketches of numismatic figures on his website: numismaticmall.com. John did indeed have that issue, and he posted the story of Leiser Wolf Schnelling, including a photo from the magazine that I've reproduced below. Rather than paraphrasing what Chris and John wrote, I'll simply include the direct link to the article on John's website: https://sites.google.com/a/numismaticmall.com/www/numismaticmall-com/schnelling-leiser-wolf .
Shortly afterward Dave published this update by email. -Editor
Dave Lange writes:
For more information, see Dave's web site:
http://coincollectingboards.com/
Carl Wolf of the Chicago Coin Club wrote:
Kevin Foley wrote:
ANA Governor and PAN President Tom Uram wrote:
Tom provided this photo, taken in Pittsburgh last October. from left: Tom Uram and his father Andy, Fran and Ray Lockwood. -Editor
For more information, see:
Ray Lockwood Remembrances (http://www.centralstates.info/lockwood.html)
The ANA has opened its 2018 Young Numismatist Literary Awards competition. -Editor
Literary Awards Competition Open to Young Numismatists
Entries are now being accepted for the 2018 American Numismatic Association's (ANA) Young Numismatist Literary Awards competition. The awards program encourages young writers and promotes future numismatic authors and researchers. All submissions must be postmarked by May 14.
The contest is open to young writers in three age groups, all of whom will compete for cash awards and numismatic book vouchers. Article submissions will be evaluated by a panel of judges, including Bill Fivaz, Q. David Bowers and Kenneth Bressett. Awards will be presented in Colorado Springs at the ANA's 2018 Summer Seminar, June 16-28. Those who are unable to attend will receive their awards by mail.
ELIGIBILITY & AWARDS
To compete in the contest, participants must be ANA members. Submitted articles can focus on a numismatic topic of the competitor's choice.
Bill Fivaz Young Numismatist Literary Award (Ages: 8-12)
Article should display basic knowledge of a numismatic topic. Creativity and original conclusions are encouraged.
Suggested length: 450-900 words.
Q. David Bowers Young Numismatist Literary Award (Ages: 13-17)
Article should display advanced knowledge of a numismatic topic. Logically presented facts and original conclusions are encouraged. A bibliographic list of sources is recommended, but not required.
Suggested length: 900-1,800 words.
Kenneth E. Bressett Young Numismatist Literary Award (Ages: 18-22)
Article should display in-depth knowledge of a numismatic topic. Logically presented facts and original conclusions are required, as is a bibliographic list of sources. Inclusion of charts, graphs, tables or other illustrations is encouraged.
Suggested length: 1,800-3,600 words
PRIZE DETAILS
Whitman Publishing has collaborated with the ANA to offer prizes. The following will be awarded in each of the three age categories:
First Place
Plaque and $500 cash prize, plus a $500 voucher to help build a personal library of numismatic books produced by Whitman Publishing.
Second Place
Certificate, plus a $200 book voucher from Whitman Publishing.
Third Place
Certificate, plus a $100 book voucher from Whitman Publishing.
For additional information, contact Cynthia Wood-Davies, assistant editor of The Numismatist, at cwood-davies@money.org .
The latest addition to the Newman Numismatic Portal is a collection of Denver Mint photographs. Project Coordinator Len Augsburger provided the following report. -Editor
One of the lesser explored National Archives and Records Administration (NARA) facilities, for numismatic material, is the Denver location. John Graffeo, formerly at the American Numismatic Society, has for several months been scanning numismatic material at the NARA Denver location on behalf of Newman Portal.
John recently scanned a group of over 200 photographs taken at the Mint during the 1930s. These depict many aspects of the coining process in addition to exterior shots of the building construction that was underway at the time. As most of these photographs came with no context, Roger Burdette has curated the entire group and contributed useful commentary. In this photo a Denver Mint workman tends to the punching press, and one sees the familiar webbing (also called "scissel") ejected after the blanks are punched from the strip.
Be sure to have a look through the photos - what a delightful collection! Many thanks to all involved. -Editor
Link to Denver Mint image collection:
https://nnp.wustl.edu/library/imagecollection/511632
Link to NARA (Denver) scanned entries:
https://nnp.wustl.edu/Library/Archives?searchLetter=U
Project Coordinator Len Augsburger offers observations related to content being searched for on the Newman Numismatic Portal. This week's search term is "1902 Mint Report". -Editor
This week a Newman Portal user searched for the 1902 U.S. Mint Report. The Newman Portal has an extensive set of annual reports of the Director of the Mint, courtesy of several contributors including Dan Hamelberg, Bill Burd, and Paul Hybert. The report for 1902 is one of the more prized in the series, with content not found in other reports.
The 1902 publication represented the "coming out" party for the newly erected (third) U.S. Mint facility in Philadelphia on Spring Garden Street (the fourth Mint opened in 1969, the third is today occupied by the Community College of Philadelphia). An appendix contains an extensive description of the new Mint home, along with a series of full page photographs of Mint equipment, which are accompanied by technical drawings of the various apparatus.
Earlier in the report is a record of circulation coinage in 1902 – thousands of pieces were sorted by denomination and date and this is documented in multiple tables. This account is the best record of what one found in pocket change at the beginning of the 20th century. Not surprisingly, collectors were already pulling out rare dates, particularly the minor silver coinage of the 1880s.

The third U.S. Mint building in Philadelphia, from the 1902 Mint report.
Top Image: Technical drawing of rolling mill from the 1902 Mint report.
Link to U.S. Mint Reports on Newman Portal:
https://nnp.wustl.edu/library/publisherdetail/51
Dave writes:
To read the complete CoinsWeekly article, see:
A look behind the scenes of the Numismatic Guaranty Corporation (http://www.coinsweekly.com/en/News/A-look-behind-the-scenes-of-the-Numismatic-Guarantee-Corporation/4?&id=5251)
To read the earlier E-Sylum article, see:
IN OTHER NEWS: MARCH 25, 2018 : A Tour of NGC (http://www.coinbooks.org/v21/esylum_v21n12a36.html)
Dennis Tucker submitted these thoughts on the American Arts Gold Medallions. Thanks! -Editor
I would like to offer a few thoughts and clarifications on Dick Johnson's discussion of the United States Mint's American Arts gold medallions, in the 3/25/2018 edition of The E-Sylum. He gave them as an example in his definition of "Bullion Medal."
Dick writes, "The series continued for four years, but ceased for lack of demand."
A quick read of that sentence might suggest the American Arts medallions made up a four-year program. Just to clarify for the casual reader: Dick noted that the series was introduced in 1980, so I suppose it's technically accurate to say it "continued for four years" after that year. The series ran from 1980 through 1984, for a total of five years.
To say that the series "ceased for lack of demand" isn't accurate. It was designed and legislated to be a five-year program, so it would have lasted five years whether it was a success or a failure. (As it happens, by nearly every measure it was the latter.) It would be more accurate to say the series failed, not ceased, for lack of demand. However, even that isn't a completely fair analysis. The program succeeded in the sense that everyone who wanted an American Arts gold medallion got one (assuming they could afford to buy one). The "failure" comes from the measure of how many people wanted them—not very many! Compare that to some of today's modern Mint products, where many people want them, but only a small number are able to buy them before they sell out. That situation, too, might be deemed a failure.
In my book American Gold and Silver: U.S. Mint Collector and Investor Coins and Medals, Bicentennial to Date, I devote an entire chapter on the American Arts gold medallions. These collectibles are often misunderstood, and breezily glossed over whenever they're mentioned in numismatic articles. In fact they're a rich and fascinating series with a complex backstory and great historical significance.
In my book I make the case that the American Arts gold medallion program was a crucial part of the nation's learning curve as we moved from Depression-era restrictions on gold ownership into the modern era of a robust, dynamic, and popular U.S. bullion market. Seen in this light the program was if not entirely successful, certainly important. Congress and the Treasury Department were feeling their way toward what would become the world's best-selling gold-bullion series." If you want to collect American Gold Eagles, you should learn about the American Arts gold medallions.
As a side note: these medals are best described as medallions, even though they might not fit the popular definition of "a large medal." Their legislation was the American Arts Gold Medallion Act, 1979, and the Treasury, Mint, and GSA all used the term medallion.
For more information on Dennis' book, see:
Behind the Scenes at the U.S. Mint: "You Are There!" (http://news.coinupdate.com/behind-the-scenes-at-the-u-s-mint-you-are-there/)
BOOK REVIEW: AMERICAN GOLD AND SILVER (http://www.coinbooks.org/esylum_v18n47a07.html)
Dick Johnson submitted this response. Thank you! -Editor
I stand by what I wrote. I do believe the American Arts series of gold medals was a failure. If it was successful, the Mint would have found a way to continue the series for the profits it could accrue.
Granted the Mint was obligated to do what Congress orders and Congress is not privy to how and what numismatic items should be marketed. It should have been obvious, however, that offering a medal in gold, versus a similar size item with a denomination – a coin – the coin would have more appeal, even to a bullion metal buyer. The overwhelming success of the American Eagle silver dollar as a silver bullion item is an excellent case in point.
It is unfortunate for the famed Americans portrayed on the failed American Arts series. How much better it would have been to issue an Arts series in art medals. Portrait art medals similar to the private Hall of Fame series, or the Society of Medallists series with their variety of patina finishes, prove this could be done by the Mint. While the Mint does not have a finishing department capable of applying patina finishes in a variety of colors, this could be contracted to private industry. Members of the Citizens Commemorative Coin Advisory Committee have repeatedly called for art medal issues to the Treasury Department's deaf ears.
Use of the term "medallions" for the American Arts series, from the Congressional name for the Act, to current discussion, is not surprising. Congressmen, as well as the public do not use numismatic speak. Both still use "penny" for cent. That doesn't mean numismatists should do the same.
Here's my response:
When discussing numismatics
For all to be understood
Use the appropriate term
And the correct word.
To read the earlier E-Sylum article, see:
VOCABULARY TERMS: BULLION COIN AND MEDAL, NCLT (http://www.coinbooks.org/v21/esylum_v21n12a15.html)
Dick Johnson submitted this piece in response to my questions on the 1968 Illinois Sesquicentennial medal. Thank you! -Editor
Editor Wayne Homren asked about this Illinois Sesquicentennial Medal in last week's issue. This medal has an interesting story and spawned a new era in medal manufacturing. The artist was medallist Trygve Rovelstad (1903-1990). It was struck by Medallic Art Company, then of New York City. That answers Wayne's questions. Now for the story.
The medal was issued by the Illinois Sesquicentennial Commission, whose director was Illinois native Malvin Hoffman. Malvin got a taste of expositions at the 1964-65 New York World's Fair, where he worked at the Illinois Pavilion. When the position opened for the Illinois Sesqui Commission he was named to head it.
Mal knew of the medals Medallic Art made for the New York Fair so he ordered art medals for Illinois. MACO commissioned Illinois sculptor Trygve Rovelstad to design and model the medal. He was the artist of the 1936 Elgin Commemorative Half Dollar and had created decorations and medals previously so they could expect a quality medal design.
Franklin Mint was active at this time so their salesmen called on Mal to also make a medal, a proof surface version which MACO could not do. So Mal ordered these from Franklin Mint as well (cataloged 32/C49/P among three varieties)..
Mal was a super medal salesman and promoter of medals. When time came to reorder he called MACO president Bill Louth. He wanted to buy both kinds of medals from MACO. "We have only medal presses, Mal. We don't have a coining press." Louth related.
"But I like dealing with you guys instead of all the requirements for Franklin Mint," said Mal. "Give us a big enough order and we will buy a press that can strike your proof medals," replied Louth.
He did. And MACO did. The firm bought a brand new Schuller coining press in Germany and had it delivered by air freight. You can image the size of that bill!
Time was of the essence to get medals produced while the Illinois celebrations were still going on. MACO had to install the new press, learn how to use it and prepare dies to commence striking. On top of this Louth demanded a new hallmark to place on the coin relief medals
Nine obverse dies were made and ten reverse dies before everyone was satisfied. The new hallmark was a tiny French Head – the firm's logo since the 1932 – in a circle was placed on the obverse side.
The year 1968 marked a new era for Medallic Art Company. For fifty years it only struck medals on giant knuckle-joint presses (the first press was purchased surplus after World War I). Even one series of proof surface were struck on a medal press. Finally MACO could now strike coin relief medals like Franklin Mint.
Mal Hoffman's ability to sell medals in Illinois didn't go unnoticed by MACO officials. They hired him to manage all the firm's American Bicentennial activities for 1974 through 1976, more than 200 medal issues.
It should be mentioned the Illinois Sesquicentennial Medal, 2½-inch, was cataloged 1968-128. The coin relief medal 1½-inch was 1968-129.
To read the earlier E-Sylum article, see:
NUMISMATIC NUGGETS: MARCH 25, 2018 : 1968 Illinois Sesquicentennial Bronze Medal (http://www.coinbooks.org/v21/esylum_v21n12a21.html)
Stockley March 26, 2018 Email Sale Results
Regarding his recent email sale, numismatic literature dealer Richard Stockley writes:
To read the earlier E-Sylum article, see:
STOCKLEY EMAIL SALE CLOSES MARCH 26, 2018 (http://www.coinbooks.org/v21/esylum_v21n12a02.html)
The Many Queen Elizabeths
Our discussion of the numbering of Queens continues with this note from Martin Purdy of New Zealand who writes:
To read the earlier E-Sylum article, see:
NOTES FROM E-SYLUM READERS: MARCH 25, 2018 : The Five Elizabeth Queens of England (http://www.coinbooks.org/v21/esylum_v21n12a12.html)
A William H. Key Easter-Themed Sunday School Medal

John Sallay writes:
Thanks. John also came through for us back in 2013 with a couple other Easter-themed medals. Follow the link below to see them. Happy Easter! -Editor
To read the earlier E-Sylum article, see:
MORE EASTER-THEMED COINS AND MEDALS (http://www.coinbooks.org/esylum_v16n13a27.html)
American Revolution Bicentennial Medals Information Sought
Anthony Kim writes:
That's a tall order. Can anyone help? -Editor
A Rare 1911 $5 Gold Piece

Gene Brandenburg writes:
Interesting rarity. Can't say I've ever seen one. -Editor
ANA Summer Seminar Medal in America Course
David Menchell of Fresh Meadows, NY writes:
The American Numismatic Association Summer Seminar will take place in Colorado Springs, CO June 16-28. -Editor
For more information, see:
ANA SUMMER SEMINAR 2018 (https://www.money.org/summer-seminar)
No Shortage of Rabbit Coins

David Pickup writes:
My books and catalogues have a similar way of replicating themselves. -Editor
To read the earlier E-Sylum article, see:
2018 ROYAL MINT BEATRIX POTTER COINS RELEASED (http://www.coinbooks.org/v21/esylum_v21n08a32.html)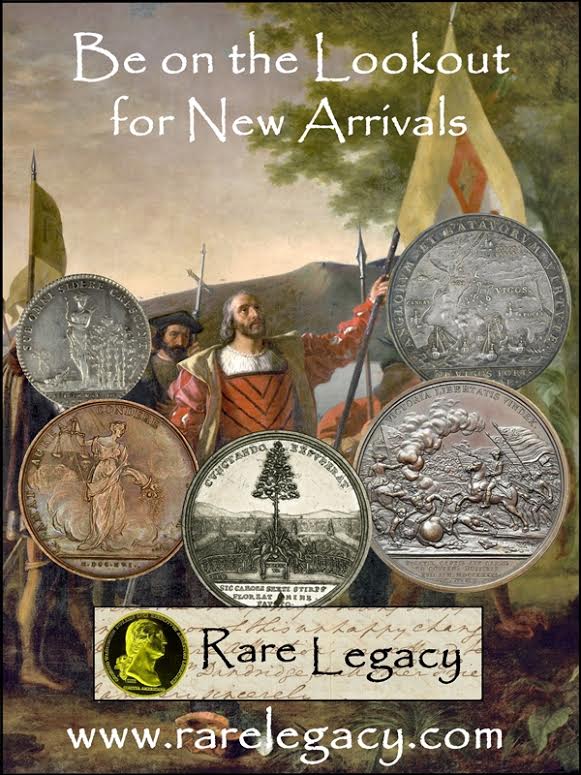 A number of our readers access The E-Sylum directly on the Numismatic Bibliomania Society web site; new issues are generally available there each Monday morning. There is no paywall, fee, or membership requirement. All issues for this year are available here:
The E-Sylum Archive Volume 21 - 2018 (http://www.coinbooks.org/club_nbs_esylum_v21.html)
E-Sylum Emails
The traditional way of receiving The E-Sylum is by email. The regular edition goes out each Sunday night to over 5,000 readers.
This week a reader asked:
I thoughtfully replied:
Truncated E-Syla
On a different issue Rob Galiette writes:
Sometimes email readers will have a little link at the bottom that you can click on to see the rest of the email, but it depends on what program you are using.
There is a link at the TOP of The E-Sylum for reading the issue online, but it won't work until Monday morning, after our webmaster has had time to put the issue on the web site.
The word "truncation" came up in another context this week; see the next article in this issue for that.
ANA Edition

We also have an E-Sylum edition which goes by email to members of the American Numismatic Association. ANA Members control their E-Sylum subscription through their preferences page on their ANA account. If you're an ANA member and are not getting a copy of the E-Sylum ANA Edition, you might have at one point responded "don't send me any emails". You may have to log in and reset that preference, or specifically turn on The E-Sylum mailings. If you have trouble logging in or locating your preferences, the ANA Membership support folks can help.
To access your ANA account, see:
https://www.money.org/account
The word "truncation" came up in an email exchange this week among Dennis Tucker, Dave Bowers and others. -Editor
Dennis Tucker writes:
Dave Bowers writes:
Ken Bressett writes:
Joel Orosz writes:
Truncation. The edge of relief where the design is literally cut off; said of a portrait or bust where the body design ends. The truncation is often the location of a signature or monogram. See COUPED, ERASED.
CLASS 02.9
Couped. Cut off smoothly; said of a bust or the neck of a portrait at the place of truncation. Symbolic, but not always, of the person portrayed still alive. Opposite of ERASED.
CLASS 02.9
Erased. Cut off uneven or jagged, as if torn off; said of a portrait or bust at the place of truncation. One method of indicating erased portraits is by the use of clouds or cloud-like formations below the portrait, giving it an ethereal or heavenly effect. Artists have infrequently used this means of symbolizing a deceased person as on a memorial or commemorative medal (the symbolism being the person has died and gone to heaven thus his deeds on earth must have been good). Opposite of COUPED.
CLASS 02.9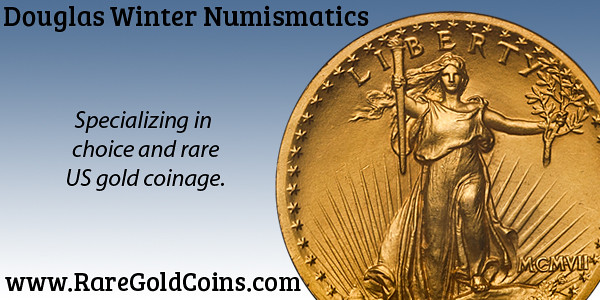 Plaster Cast. An image of any three-dimensional object molded of PLASTER OF PARIS. Plaster casts are inexpensive, easy to make, excellent for transferring relief and superb for studying an object's three-dimensionality. With the development of the die-engraving pantograph, plaster casts became the ideal media for which the original bas-relief design could be converted into a die. The artist could either model or carve the plaster itself, or if he worked in any other media, he could make a plaster cast from any firm medium, for a hard plaster cast that could be submitted to a mint or medal manufacturer to be rendered into a die for striking coins or medals.
While plaster casts are somewhat hard they have the disadvantage, however, of scratching, chipping or breaking easily, therefore are inherently impermanent. Some plaster casts have lasted for hundreds of years (if kept dry, indoors and dust-free). But while plaster has been worked by artists for two thousand years, British Museum curator Sir George Hill once remarked that no plaster casts of medallic items have been found to have been preserved for more than a few generations.
Casting in plaster -- the technique is described in the entry PLASTER CASTING -- is important in the medallic and numismatic field for the following reasons: (1) models can be created in plaster, or if modeled or carved in another media they can be cast in plaster; (2) casts of finished objects, actual coins and medals, can be made, such are called STUDY COPIES; (3) plaster casts were formerly used for photographing a number of diverse numismatic objects, and finally, (4) plaster casts of coins and medals can be framed for use as a room decoration.
Plaster models. Models of coin and medal designs are made in plaster oversize for later reduction to required size by a pantograph. Plaster is excellent since it can be molded, then after drying it can be carved or additional relief can be added to it. If a relief is formed in a different medium, even soft pliable material as wax, clay or plasteline, it can be cast in plaster.
Plaster casts can be positive or negative. The artist can work in either, he can add or carve detail, build up relief, smooth a surface or give it texture. Plaster is the ideal medium for creating the MODULATED RELIEF necessary for coin and medal models, and plaster of Paris casts are a useful step in such a model's creation during manufacture.
Study copies. Plaster casts of numismatic or medallic items are infrequently used for scientific or scholarly study. Museums sometimes provide casts as a service, much like a photographic service, the casts offering the ability to study the object's three-dimensionality. In the event someone cannot visit the museum to examine the objects first hand, a three-dimension plaster cast is invaluable to study.
Plaster casts of medals were sold by sculptors' supply houses along with casts in the full round of hands, feet, torsos, busts, statues of famous works of art, people and animals. A 1911 American catalog of master caster and importer Eugene Lucchesi offered plaster casts of 50 Renaissance medals. These 50 were from the Medici collection in the National Museum, Florence, and sold in 1911 for 25 cents each, averaging 4-inch size. In addition, 250 different cameos were offered, average size 1 1/2-inch, $1.75 per dozen.
Also the following plaster casts of U.S. Mint medals were illustrated: Benjamin Harrison President Medal (U.S. List 123), James Buchanin (List 115, 617 or 618), Zachary Taylor (List 421 or 423). These, like the Renaissance medal casts, sold for 25c each as well.
Plates of nonuniform medallic items of different color and reflection of the item's surface have been published in numismatic books from mid 19th into the 20th century. Above plates appeared in the 1930 German numismatic dictionary Worterbuch der Munzkunde.
Photographic aid. Formerly, when diverse numismatic objects were photographed together, those perhaps with difficult lighting problems, plaster casts were made of all the objects in a single photograph taken of all the plaster objects on one plate. Another advantage was that obverse and reverse could be shown side by side. This continued as late as 1974 when The Commemorative Medal by Howard W.A. Linecar was published in England. Books in Europe and America were illustrated in such manner.
Today, more sophisticated photographic (or computer illustration) techniques are used and the practice is no longer necessary. Also there always seems to be a need for a photograph to be made of a plaster model before the die is made. This can be done by tinting the white plaster before the photograph is shot.
Room decorations. A long-time use of plaster casts, particularly of large medals, has been the mounting of one or more in picture frames. The stark white against a solid color background with a gold and wood frame was an exceptionally attractive wall decoration.
Plaster casts appearing on the market are usually study copies. Collections of such plaster casts have been formed but their collector or resale value is meager (as most collectors demand originals rather than replicas). The best use of these existing plaster casts, therefore, is to frame small groups of them for wall display.
CLASS 03.4
Looking for the meaning of a numismatic word, or the description of a term? Try the Newman Numismatic Portal's Numismatic Dictionary at: https://nnp.wustl.edu/library/dictionary
John Lupia submitted the following information from the online draft of his book of numismatic biographies for this week's installment of his series. Thanks. As always, this is an excerpt with the full article and bibliography available online. This week's subject is San Francisco dealer W. F. Greany. -Editor
William Francis Greany (1857-1924), was born in October 1857 in California of Irish Catholic immigrants from County Galway : Captain Michael Greany (1831-1902), and Bridget Greany (1842-). His father worked as a hay and grain dealer and was a Knight of St. Patrick, and a Captain of the Jackson Dragoons, the famous Irish cavalry, which he commanded for fourteen years. Greany's brother is John T. Greany, the assistant district attorney of San Francisco, California.
In 1891, he married Eleanor "Nellie" Frances (1870-1945) and they had a daughter Marion Frances (1899-1989). Greany's wife Eleanor was celebrated in social circles and served as the Grand Director of the Young Ladies' Institute of San Francisco.
Among his residences was 827 Brannan Street, San Francisco, California. He was a coin, stamp and curiosities dealer who began at least by 1881, and published 32 and 24-page catalogs and widely advertised. His debut seems to have been made in the March 1881 issue of Mason's Coin Collectors Herald.
He died on October 9, 1924.
To read the complete article, see:
GREANY, WILLIAM FRANCIS (https://sites.google.com/a/numismaticmall.com/www/numismaticmall-com/greany-william-francis)
* * * * *
The entire inventory of the Lupia Numismatic Library is for sale. Individual items will be available before the remaining archives are broken up into parcels sold at philatelic auctions in the U. S. and Hong Kong. Check NumismaticMall.com frequently as dozens of new items with estimates will be posted daily until everything is sold.
All inquiries will be given prompt and courteous attention. Write to: john@numismaticmall.com .
Description: NGC FITZGERALD'S NEVADA CLUB RENO HOARD WITH 1883-0 MORGAN - 1922 PEACE DOLLAR - 1964 DOLLAR REPLACEMENT TOKEN
The numismatic press has already covered Ron Gillio's recent purchase of a Nevada casino warehouse hoard of U.S. silver dollars and other material. Here are a few excerpts from a June 3 Associated Press article about the find:
Gillio dubbed the find "the Fitzgerald's hoard."
To read the earlier E-Sylum article, see:
THE NEVADA "FITZGERALD" HOARD (http://www.coinbooks.org/esylum_v07n23a10.html)
To read the complete lot description, see:
Lot 115: NGC FITZGERALD'S NEVADA CLUB RENO HOARD (https://www.invaluable.com/auction-lot/-1-c-EB4452198E)
Henk Groenendijk of the Netherlands submitted this question about an interesting token from Chicago. Can anyone help? Thanks. -Editor
I have the following token the purpose of which is puzzling to me.
19.6 mm Copper-Nickel O: COMPLIMENTS / .-OF-. / DEL. S. GRAVES / 56 S. CLARK ST / CHICAGO (within beaded circle) R: THE / CHAMPION LIAR / - OF - / CHICAGO (within beaded circle)
The earliest reference to this token I could find is in the Lyman H. Low Auction Catalog of April 13, 1906 (thanks to the Newman Numismatic Portal) which has the following description:
I assume the note in red indicates it was sold for 35 cents.
The latest reference is: Ore H. Vacketta "Trade Tokens of Illinois (1983) number chi-GA36. In this catalog it is stated that this token dates circa 1914.
On www.tokencatalog.com the id is TC-133496 (Richard Greever)
Chicago City Directory information:
1887 Chicago CD: Del S. Graves, saloon, 56 Clark
1888 Chicago CD: Del S. Graves, saloon, 56 Clark
1889 Chicago CD: Del S. Graves, saloon, 56 Clark
1890 Chicago CD: Del S. Graves, saloon, 56 Clark
1897 Chicago CD: Del S. Graves, saloon, 56 Clark
1899 Chicago CD: Del S. Graves, saloon, 13 N. Clark
1900 Chicago CD: Del S. Graves, saloons, 13 N. Clark and 1559 State
1900 Census: S. Del Graves, liquor dealer
What I would like to know is: What was the purpose of this token? Any information about this token will be appreciated
To read the complete Token Catalog entry, see:
Chicago, Illinois (Cook County), U.S.A. : TC-133496 (http://www.tokencatalog.com/token_record_forms.php?action=DisplayTokenRecord&td_id=133496&inventory_id=577391)
Heritage Auctions published a press release this week on a curious lot of nickels. -Editor
Curious Hoard of 1883 NO CENTS Liberty Nickels Offered at CSNS by Heritage Auctions
Hidden for more than a century, nearly 300 coins are presented as one lot April 25-30
A historic hoard of nearly 300 1883 NO CENTS Liberty nickels – hidden for more than a century in a simple canvas sack – may prove irresistible for collectors seeking one of the most fascinating and curious discoveries in modern numismatics. Heritage Auctions is offering the entire hoard of 297 coins (and the sack, too) as a single lot in the firm's U.S. Coins Auction during the Central States Numismatic Society Convention April 25-30 in Chicago.
"The consignor wants to present the cache as it was originally discovered: Inside the original canvas sack which was found untouched since the late 1880s," said Greg Rohan, President of Heritage Auctions. "Most of the coins grade Uncirculated to Choice Uncirculated."
The hoard is the numismatic stuff of dreams. The coins were found stashed in an age-stained canvas sack for fishing weights made by the New York Lead Company. Cinched shut by a simple drawstring, the bag retained a hand-written note dated Oct. 21, 1889. The numismatic newspaper Coin World touted the discovery in 2009 when the sack full of coins was purchased at a small New England auction.
The 1883 NO CENTS nickel quickly became a popular collectible shortly after they were issued. Chief Engraver Charles E. Barber designed the undenominated coin to depict a left-facing bust of Lady Liberty surrounded by stars. The reverse features a bold Roman numeral V inside a laurel wreath surrounded by the words UNITED STATES OF AMERICA and E PLURIBUS UNUM. Later that same year, the Mint added the word CENTS to the reverse after it learned scoundrels were gold plating the coin to pass them off as five dollar gold pieces.
Barber's original design appeared 30 years later on what would become five of the most sought-after coins in numismatic history. A Mint employee secretly produced five Liberty Head nickels marked 1913. The famously rare coins are now worth millions. Heritage Auctions sold one of the five 1913 Liberty Head nickels for more than $3.7 million.
"One could say the 1883 NO CENTS Liberty nickel is responsible for one of the most fascinating chapters in numismatics," Rohan said. "Ironically, the hoard we're offering in April adds one more page to the coin's curious history."
As the official auctioneer, Heritage Auctions will offer the hoard of nearly 300 1883 NO CENTS Liberty nickels in its U.S. Coins Auction April 25-30 during the Central States Numismatic Society annual convention. Online bidding opens April 6 on HA.com/1274 and a full preview of the auction's lots is April 24-28 at the Renaissance Schaumburg Convention Center Hotel, 1551 North Thoreau Drive, Schaumburg, IL.
Very cool item. It's rare that groupings like this stay intact over the years. Many thanks to those who have been its caretakers. -Editor
Endurance Exploration Group and project recovery partner Blue Water Ventures International are pleased to announce that Numismatic Conservation Services (NCS) and Numismatic Guaranty Corporation (NGC) have been selected to conserve, attribute and grade coins recovered from the wreck of the SS Pulaski.
The SS Pulaski sank in 1838 off the coast of North Carolina while sailing from Charleston, South Carolina, to Baltimore, Maryland. It is one of the most notable shipwrecks in the early history of the United States.
Recent recovery efforts by Endurance Exploration Group and Blue Water Ventures International have found coins from the US, Spain, Mexico and Great Britain among other artifacts. Foreign coins were legal tender in US at the time the SS Pulaski sank due to the scarcity of US Mint issues.
The SS Pulaski is particularly significant because it is one of the earliest shipwrecks from which US coins have been recovered. The coins initially recovered include well-preserved half dollars and half eagles from the 1830s as well as several earlier issues.
The coins will be professionally conserved by NCS, which was established in 2001 as the world's first professional coin conservation service. NCS has extensive experience with shipwreck-recovered coins, having previously conserved coins recovered from several major shipwrecks.
Some great coins were found in this wreck. We'll look forward to more information on the pieces. -Editor
To read the complete articles, see:
NCS and NGC Selected to Conserve and Grade SS Pulaski Coins (https://www.ngccoin.com/news/article/6524/SS-Pulaski/)
Gold coins recovered from wreck (http://www.numismaticnews.net/article/gold-coins-recovered-wreck)
To read the earlier E-Sylum articles, see:
NORTH CAROLINA COAST WRECK MAY BE THE PULASKI (http://www.coinbooks.org/v21/esylum_v21n03a26.html)
NORTH CAROLINA WRECK YIELDS GOLD COINS (http://www.coinbooks.org/v21/esylum_v21n04a19.html)
Jeremy Bostwick of Numismagram passed along an announcement of new medals in his most recent addition of material for April. These items range from a couple featuring the Marquis de Lafayette to some French art deco pieces with a nautical theme, as well as a pair of medals that should be of interest to fans of the Beatles. Here are two great medallic specimens of Americana. -Editor
UNITED STATES. Columbian Expo/Butter and Cheesemakers bronze Award Medal. Struck 1895. Presented by the National Butter and Cheesemakers Association at their Third Annual Meeting (50mm, 52.62 g, 12h). Likely by C. H. Hanson in Chicago.
COLUMBUS IN SIGHT OF THE NEW WORLD, the Santa Maria sailing left; the Nina and Pinta in background; THE SANTA MARIA in exergue / NATIONAL BUTTER AND CHEESEMAKERS ASSOCIATION / AWARD OF MERIT / ROCKFORD, ILL. / THIRD ANNUAL MEETING. Edge: Slightly engrailed.
Rulau –. Choice About Uncirculated. Warm chocolate brown surfaces, with a darker tone around the devices and a pleasing underlying luster; a few light spots on the obverse. Exceedingly Rare.
Though clearly an obverse type associated with a number of Columbian Expo issues, the reverse of this medal has nothing to do with the expo, but rather with the third annual meeting of the National Butter and Cheesemakers Association, which was held in 1895 in Rockford, Illinois. Given the proximity of Rockford to Chicago and that the event occurred just two years after the expo, it seems likely that the Association chose this obverse design given its contemporary and local appeal, along with the fact that it would be something which could easily be utilized by Hanson, the likely producer. Compare to Rulau C50 for the same obverse type, but as a smaller medal (30.7mm) and paired with a reverse type for Jamestown's (NY) Tercentennial and coin dealer Thomas Elder.
For the complete item description, see: 100266 | UNITED STATES. Columbian Expo/Butter & Cheesemakers bronze Medal. (https://www.numismagram.com/product-page/100266-united-states-columbian-expo-butter-cheesemakers-bronze-medal)
UNITED STATES & FRANCE. American Legion bronze Medal. Engraved 1927. Commemorating the Ninth Annual Convention in Paris (104mm, 511.08 g, 12h).
Emblem of the Legion / COMMEMORATING / THE NINTH ANNUAL CONVENTION / OF THE / AMERICAN LEGION / PARIS FRANCE / 1927 engraved in six lines; above, smaller medal affixed, displaying frontal view of the Trocadéro (where the convention occurred); all within wreath. Edge: MEDALLIC ART CO. N.Y.
About Uncirculated. Attractive light brown surfaces, with intricate, subtle detailing; some scattered marks and inconsequential rim bruises. Exceedingly Rare.
Formed by American officers in Paris following World War I, the American Legion was established 15 March 1919, and held its first annual convention in November of that year in Minneapolis. For its ninth annual convention in 1927, the Legion held its first and only of such conventions outside of the United States, where it took place at the Trocadéro in Paris 19-22 September. The exact nature of this exceedingly large and heavy medal (over 4 inches in diameter and weighing over a pound) is not certain, but it is an extremely interesting and impressive part of the Legion's memorabilia and history.
For the complete item description, see: 100268 | UNITED STATES & FRANCE. American Legion bronze Medal. (https://www.numismagram.com/product-page/100268-united-states-france-american-legion-bronze-medal)
Here's a selection of interesting or unusual items I came across in the marketplace this week. Tell us what you think of some of these. -Editor
1795 Middlesex Halfpenny Token

Great Britain 1795 Middlesex Halfpenny Token D&H-1018a
To read the complete lot description, see:
Great Britain 1795 Middlesex Halfpenny Token D&H-1018a (https://www.northeastcoin.com/viewImageStandalone.jsp?itemKey=zi29_34192755)
1885 Italy Horticultural Companies Medal

Condition: Uncirculated
Material: Brons
Geographical Origin: Italy
Italy - 1885 - Medal of Horticultural Companies
Obverse: Head in foreground with flower decorations
Reverse: Shield inside a crown of laurel leaves
Engraved by Natoli
Diameter: 43 mm
Weight: 28.65 g
A decent bronze medal. Nice work. -Editor
To read the complete lot description, see:
Italy - 1885 - Medal of Horticultural Companies (https://auction.catawiki.com/kavels/17682361-italy-1885-medal-of-horticultural-companies)
1898 Battleship Maine Steel Souvenir

COMPLIMENTS OF DOC. BROWN SPOKANE WASH / (owl on branch) / THE OWL / MERRY XMAS // This Is To Certify That The U.S. Government Has Delivered To / The W.F. Doll Mfg. Co. The Entire Amount Of Steel / Saved From The Wreck Of The Battleship Maine / (steel horseshoe inscribed: Maine. Feb. 15, 1898) / A / Maine Steel / Souvenir / W.F. Doll / Mfg. Co. / N.Y. / Signed By / W.C. Gibson / Commander U.S.N. / In Charge General / Delivery Of Stores, al rd 38mm. Listed R7. Most unusual, very historic!
Duane H. Feisel shared this interesting item from his mail bid sale which will close at the end of May. Thanks. -Editor
Ingle System Token Dispenser

Coin machine, Ingle System token dispenser register, 3-drwr oak case w/cast metal marquee, 6 coin slots & Vitrolite change tray, patd June 1909-Dayton, O., VG+ w/orig surface, 22"H x 13"W.
For the token collector who has everything, how about an original Ingle System token dispenser and register? -Editor
To read the complete lot description, see:
Coin machine, Ingle System token dispenser register (https://www.barnebys.com/auctions/lot/466228156/coin-machine-ingle-system-token-dispenser-register/)
1930 Paris Exposition Peulhs of Guinea Medal

Condition: Uncirculated
Material: Brons
Geographical Origin: France
Art Deco medal issued during the great 'Exposition Coloniale de Paris 1931' (Paris Colonial Exhibition 1931). Made by the 'Parisian Mint'. Design: Emile Monier.
Ethnic group from one of the West African countries, in this case: Peulhs from Guinea.
Obverse image: portraits of members of the population group in strong relief.
Reverse: the related part of the geographical map.
Diameter: approx. 58 mm.
Weight: 102.2 grams.
Unusual, but nice medal of the Art Deco period. -Editor
To read the complete lot description, see:
France - Exhibition medal Peulhs/Guinea 1930 - Emile Monier (https://auction.catawiki.com/kavels/17691225-france-exhibition-medal-peulhs-guinea-1930-emile-monier)
c1970 Jan Lis Numismatist Business Card Medal

Harry Waterson of Branson, MO discovered this one on eBay. A Newman Numismatic Portal search found a Johnson & Jensen Mail Bid Auction #18 listing for this piece where it was described as "ca 1970". Can anyone tell us more about Jan Lis and the Beaver Coin Room? -Editor
To read the complete lot description, see:
Vintage Rare Business Token Medal JAN LIS NUMISMATIST BEAVER COIN ROOM LONDON UK (https://www.ebay.com/itm/Vintage-Rare-Business-Token-Medal-JAN-LIS-NUMISMATIST-BEAVER-COIN-ROOM-LONDON-UK/392010381837)
I missed a chance to publish highlights prior to the sale of the Joel R. Anderson Collection Part I, but here's a post-sale press release from Stack's Bowers. I've added images of the notes. -Editor
Thursday night's landmark sale of the Joel R. Anderson Collection Part I saw a number of previous price records fall as several lots achieved never before seen price realizations. In all, the 64 lots offered in Stack's Bowers Galleries' sale of the Joel R. Anderson Collection Part I realized $7,912,140, with an incredible seven lots surpassing the $500,000 mark.
A packed auction room witnessed an incredible Fr.183c 1863 $500 Legal Tender Note graded Very Choice New 64 PPQ sell for the impressive sum of $900,000. That realization smashed the previous $621,000 record price paid for the note when it sold last in 2005.
The finest known Fr.185m 1880 $500 Legal Tender Note, PCGS Currency graded About New 50, blew past estimates to sell for a record $504,000. The note last crossed the block for $281,750 in 2005.
One of the auction's top grossing lots was the only privately held Fr.187b 1880 $1000 Legal Tender Note. The PCGS Currency graded Choice About New 55 example set a record, selling for $960,000 after spirited bidding. The previous record for the note was $862,500 when it was last sold in 2008.
Also approaching the million dollar mark was the Fr.186d 1863 $1000 Legal Tender Note graded Choice About New 58 which sold for $960,000.
So-called "Middle of the Book" notes did extremely well, with the unique Fr.207 1861 $50 Interest Bearing Note, graded Very Fine 25 by PCGS Currency, realizing an astounding $576,000. The previous price record for the note was set in 2005 when it was sold for $172,500.
The only publicly available Fr.209a 1861 $500 Interest Bearing Note brought a record $660,000 when it crossed the auction block as part of the Anderson Collection. The PCGS Currency Very Fine 25 graded note had last sold in 2005 for $299,000.
Lastly, the Fr.1218g 1882 $1000 Gold Certificate graded Extremely Fine 40 by PCGS Currency, sold for $576,000. This note is the finest of two in private hands and had last sold for $264,500 in 2005.
Part II of the Joel R. Anderson Collection will be offered this August as part of Stack's Bowers Galleries' Official Currency Auction of the ANA World's Fair of Money in Philadelphia, Pennsylvania.
For more information on the Joel R. Anderson Collection or about Stack's Bowers Galleries please contact Stack's Bowers Galleries President Christine Karstedt at 800-458- 4646 or at ckarstedt@stacksbowers.com.
For more information, see:
https://auctions.stacksbowers.com/auctions/3-9HU32?jump_to_lot=1016
Coins dating from the Roman-Jewish War (66-73CE) were discovered by archeologists in a cave near the south wall of the Temple Mount on Monday, according to the Israeli Nature and Parks Authority.
During archaeological digs run by Dr. Eilat Mazar of the Institute of Archaeology of the Hebrew University of Jerusalem, dozens of bronze coins as well as numerous fragments of pottery vessels, mainly jars and cooking pots, from the Great Revolt period were discovered in a large cave measuring 7 x 14 meters.
The discovery of the coins, which were dated from the period of the destruction of the second temple, was given particular significance as they were found just before the Jewish holiday of Passover, a celebration of Jewish freedom and self-determination.
According to Dr. Mazar, a significant difference can be discerned between the bronze coins minted in the first and final years of the Jewish revolt against the Roman Empire (70-66 CE). At first, when the rebels had hope and faith in their success, the inscription on the coins in ancient Hebrew script was: "The freedom of Zion." In contrast, during the fourth uprising and before the destruction, the rebels conveyed their despair by inscribing on the coins the inscription "LeGalat Tzion," or "To save Zion."
Dr. Mazar added, "The discovery of dozens of coins in the center of ancient Jerusalem, bearing the inscription 'to freedom / to save Zion,' is of special importance during this period, when the Jewish state is preparing to celebrate Passover and the Freedom of the Jewish people 2,000 years later. "
The coins are decorated with various Jewish symbols such as the four species (Lulav, Hadas, Etrog and Arava) associated with Sukkot, a palm tree that symbolized the tribe of Judah and a cup which was used in the Temple. The "Four Year" coin model, together with the inscription "To save Zion" is the current inscription on the NIS 10 coins of the State of Israel.
To read the complete article, see:
2,000-YEAR-OLD COINS FROM 'GREAT REVOLT' DISCOVERED IN TIME FOR PASSOVER (http://www.jpost.com/Israel-News/Coins-symbolically-discovered-from-great-revolt-before-Passover-547128)
A stash of four silver coins - three Elizabeth I sixpences and one Spanish reale - which were found on land in Co Down have been formally declared treasure by the Coroner's Court in Belfast.
One of the coins was initially discovered 18inches underground by three men at farmland at Cloughy, Co Down in August 2016.
Three further coins were found during a subsequent visit to the site by one of the same men and another man.
It was later found that three of the coins were Elizabeth I sixpences, which are among the most common hammered, hand-made, coins found in Britain or Ireland.
Despite being minted several decades earlier, most of these did not make their way to Ireland until the 1640s.
This, along with the worn condition of the sixpences, suggest that they were either hidden or lost at Cloughy in the 1640s or early 1650s.
A fourth coin was found to be a Spanish 4 reale, the type of which originates from one of Spain's South American colonies.
"The Spanish reale in particular reflects a global trading system which eventually brought a coin minted in South America to a small field in rural Ireland".
To read the complete article, see:
Hoard of silver coins found on land in Co Down formally declared treasure by Coroner (https://www.irishnews.com/news/northernirelandnews/2018/03/24/news/hoard-of-silver-coins-found-on-land-in-co-down-formally-declared-treasure-by-coroner-1286290/)
The March 20, 2018 issue of Lost Treasure Newsletter (which I started getting for free recently from Lost Treasure magazine) has a story, "Detectorist Donates One Million To Charity After Finding Treasure" on pp. 22-23. It shows a picture of a detectorist who allegedly found "a large number of ancient coins worth two million dollars." No coins are pictured, but they are said to be from "Catalunya," a nonexistent place, but I thought possibly a misprint for Catalonia.
The source of this story was https://www.ein-presswire.com/article/415996421/. This doesn't seem to be coming up for me now, but when I looked at it last week it was the same as the Lost Treasure Newsletter story. Besides the name of the "country" from which the coins supposedly came from, other red flags are (1) no illustrations of any coins; (2) headline says finder "donated" a million dollars, but story says he "will" donate that; (3) value of the find is impossibly high.
Maybe I'm making too much of this hoax story. Buried and sunken treasure stories, and lost gold mines too, are frequently exaggerated (see my article on the Yoachum Dollar), but complete fiction in my opinion is something else again. I don't recognize the source as a known Fake News site, but maybe you do. In any case, Lost Treasure Newsletter was fooled.
To read the complete Lost Treasure newsletter for March 20, 2018, see:
https://drive.google.com/file/d/1sNQFwdy2oMciVYTinOrM8WQk4Ox1gM6K/view
Pablo Hoffman of New York City passed along this blog on the origin of money, noting that it is "better than most of these 'nutshell' survey articles." Thanks. Here's an excerpt - see the complete article online. The image is of a "Long strand of chain link probably used as a form of currency, Roman Empire, circa 2nd-4th century AD. " -Editor
Before there were organized monetary systems, there was barter and trade. Some sources report evidence of compensation exchange in cultures dating back as far as 10,000 years ago. People with the ability to fish would connect with those who cultivated and harvested crops to exchange commodities.
While this form of trade was useful for many societies, it wasn't without challenges. One of those challenges was finding a consistent party with whom to barter and trade the materials a person was capable of bringing to the table. Another challenge was the amount of time it could take to complete an exchange of goods – especially if one side of the exchange was dependent on crops that required many months to reach the point of harvest. Also, there was the question of how to value the commodities on both sides so there could be a fair exchange.
People living near the sea – the Pacific and Indian Oceans, primarily – took a different approach, implementing cowrie shells from sea snails as an accepted form of currency. It's believed that the brightly patterned cowrie shell is one of the longest-tenured forms of currency anywhere. The first indication of its use dates to 1,200 BC. Even after the introduction of gold coins as a form of currency, some civilizations opted to continue using cowrie shells.
The leap from cowrie shells to metal monies first took place in China. Archeological discoveries have uncovered various specimens of primitive coins. This evolution within early Chinese culture is said to have been inspired by people initially exchanging tools and weapons. This led to the inventive idea of creating small replicas of these items for a safer and easier method of exchange. Ultimately, the small replicas, some with sharp edges, were cast aside in favor of circular discs, often made of copper and bronze.
The chain is nicely displayed for sale, but were these really used for money or jewelry purposes? This is the first I've seen such a reference. Where is this documented? -Editor
To read the complete article, see:
The Origin of Money: From Cowrie Shells to Bitcoin (http://www.jasper52.com/blog/the-origin-of-money-from-cowrie-shells-to-bitcoin/)
On March 15, during Women's History Month, a bipartisan effort was launched in Congress to direct the U.S. Treasury to begin a new quarter dollar series that celebrates the centennial of the ratification of the 19th amendment in 1920 that gave women the right to vote. That moment was the culmination of the women's suffragist movement that began in 1848 when Elizabeth Cady Stanton and Lucretia Mott invited female and male abolitionists to gather at Seneca Falls, New York.
Quarters would be issued for prominent American women who were residents of each state, the District of Columbia, and the territories who made significant contributions to the nation following the end of the current America the Beautiful quarter series. The last of those coins that honor the Tuskegee National Airmen Historic Site in Alabama is slated to be issued in early 2021.
The new coins would be issued starting on April 1, 2021, in alphabetical order in of the states beginning with Alabama and would presumably end in 2032, since five designs would appear each year (if the maximum number allowed in the bill's language is issued), and there are 56 states and territories.
Will It Be Popular?
As for the proposed quarter series on prominent American women, the public may embrace it not only because of the current focus on women in our culture but also because the only U.S. coins with real women on them are those for the nation's first ladies (who appeared on the 2006-2016 $10 gold First Spouse coins and the 1999 Dolly Madison silver dollar) and Eunice Kennedy Shriver, who founded the Special Olympics and appears on a 1995 commemorative silver dollar.
Real American women have been strikingly absent from our circulating coinage throughout our history, which is remarkable considering the important role they have played in our history. Women do appear on some of our commemoratives such as the new Breast Cancer Awareness coins, the 2014 Civil Rights coin, and others, but they are not images of specific, actual women who lived.
Moreover, real American women other than the first ladies have appeared on many coins issued by foreign mints such as those that depict famous actresses like Grace Kelly, Audrey Hepburn, and Marilyn Monroe.
To read the complete article, see:
New quarter dollar series proposed to honor prominent American women (http://news.coinupdate.com/new-quarter-dollar-series-proposed-to-honor-prominent-american-women/)
To read the earlier E-Sylum article, see:
BILL SEEKS TO PUT WOMEN ON QUARTERS (http://www.coinbooks.org/v21/esylum_v21n11a19.html)
Frank Galindo of the Texas Numismatic Association (TNA) submitted this information about the organization's new 2018 medal honoring The Republic of Texas Rangers, with Captain John Coffee Hays featured on the medal. -Editor
In the annals of Texas history, one group of men stand as gallant defenders of early Texas, even before it became a Republic. It is the courageous Republic of Texas Rangers and their history that the new TNA medal honors. This 2018 medal also acknowledges and commemorates the one hundred and ninety-fifth anniversary of the founding of the Texas Rangers and their dedicated service to Texas.
Stephen F. Austin is known as the "Father of Texas," but he could also be appropriately called the "Father of the Texas Rangers." It was Austin, an American empresario, whose responsibility was to colonize and protect the original three-hundred families that arrived in the Mexican province of Tejas. To protect the families from fierce Indians raids, he founded the renowned Rangers in 1823.
The Rangers later became one of the most dedicated fearless forces to patrol and defend vast areas of uninhabited terrain. They were often on the trail for weeks in search of Indians and cattle rustlers, thieves, murderers and an assortment of other dangerous criminals.
Ranger companies were called by many names at various times. They were known as Spies, Scouts, Ranging Companies, Mounted Volunteers, Mounted Rifle Companies, as well as others.
John C. Hays, who is featured on the obverse of the 2018 medal, was born January 28, 1817 in Wilson County, Tennessee. In 1836 he traveled to Texas. Sam Houston had a close connection to the Hays family, so he appointed him to a company of Texas Rangers. Hays soon became a leader and led the Rangers on several important campaigns against the violent attacks by the rebellious Indians.
Ranger Captain John C. Hays was one of the most daring and respected leaders of the Rangers. The companies he led were comprised of Anglos, Tejanos and Indians, who served proudly in all ranks, from private to captain. In the 1840s they were often engaged in battles and clashes with several hostile Indian tribes, Mexican bandits, thieves, as well as horse and cattle rustlers. Captain Hays died April 21,1883 in California and is buried there. A courageous man of many laudable accomplishments, he was a Soldier, Colonel, Freemason, Sheriff, U.S. Indian Agent, Surveyor, Rancher and Texas Ranger. Hays County was named in his honor. There is a monument of John Coffee "Jack" Hays located on the Hays County Courthouse lawn in San Marcos, Texas.
The history of the Texas Rangers is well known to many Texans. There are countless early Rangers of the Republic who played important roles in the development and protection of our great state. In 1839, two companies of volunteers were raised in San Antonio. One was led by Col. Juan Seguin and comprised of Tejanos, and the other was comprised of Anglo-Americans led by L.B. Franks. Each company was composed of fifty-four or fifty-five men. The men had to supply their own horses, weapons, rations and other equipment. These companies were authorized by a Proclamation of Mirabeau Lamar, while serving as President of The Republic of Texas.
Many have been forgotten, but these heroic men are now being recognized, thanks to historians, researchers and genealogists, who are now helping to identify them. Two of these Rangers were brothers, Trinidad and Antonio Coy.
Last year I attended a Texas Ranger ceremony honoring one of two Texas Ranger brothers. The Ranger being honored was Trinidad Coy, a former Republic of Texas Ranger who served under Captain Hays. A Texas Ranger memorial cross, provided by the Former Texas Rangers Association, was unveiled marking the honored Ranger's grave. A Defender's Medallion, awarded by the Daughters of the Republic of Texas for service in the Texas Revolution of 1835-36 by Rangers Trinidad and Antonio Coy, was also unveiled. Both brothers served as Texas Rangers in Captain Hays Spy Company. Retired former Ranger Ray Martinez was there to represent The Former Texas Ranger Association and dedicate the Texas Ranger Memorial Cross. "The Texas Ranger Memorial Cross Program" is funded in part by a grant from the Texas Historical Foundation and generous donations from Texas Ranger descendants."
The information used for this article was obtained from several sources: The Former Texas Rangers Association Museum, The Handbook of Texas Online, and personal conversations with my friend, Yolanda Kirkpatrick, author, researcher, genealogist, historian and descendant of Ranger Trinidad Coy. She generously provided invaluable copies of documents and historical books related to the Republic of Texas Rangers. Thank you, Yolanda, for all your help.
The obverse of the 2018 TNA Medal features Captain John C. Hays, one of the most renowned Texas Rangers of the Republic of Texas. The reverse of the medal shows the official seal of the Texas Numismatic Association. The medal was designed by TNA Medals Officer Frank Galindo of San Antonio, Texas.
Orders for the 2018 TNA medal may be placed for the silver and bronze medal set or single bronze medals, by contacting Frank Galindo, TNA Medals Officer, via e-mail at karfra1@netzero.net or at P.O. Box 12217, San Antonio, TX 78212-0217. Single bronze medals are $6.50 postpaid. Medal sets (one bronze and one silver) are $45.00 for each set, plus $4.50 per set for postage and handling. If insurance is requested, there is an additional cost of $2.50 per medal set. Make checks or money orders payable to TNA. The Medals will be mailed after the TNA Convention.
For more information on the Texas Numismatic Association, see:
http://www.tna.org/
The Queen appeared in good spirits as she undertook the tradition of giving the red and white purses containing Maundy money to pensioners.
She handed two purses to each of the 92 men and 92 women, marking her 92nd birthday next month.
The pensioners were chosen in recognition of their service to the community and the Church.
This year the service was held at St George's Chapel, at Windsor Castle, where Prince Harry and Meghan Markle will tie the knot on May 19.
Maundy Thursday is the Christian holy day falling on the Thursday before Easter and commemorates the Maundy and Last Supper of Jesus Christ with the Apostles.
Every year the Queen marks Maundy by offering alms to senior citizens – retired pensioners recommended by clergy and ministers of all denominations – in recognition of service to the Church and to the local community.
This year the red purse contains a £5 coin, commemorating four generations of royalty, and a 50p coin commemorating the Representation of the People Act 1918, gave some women the right to vote. Both coins have been minted in 2018.
To read the complete article, see:
The Queen presents Maundy Thursday coins at traditional service at Windsor Castle's St George's Chapel - but Prince Philip pulls out because of a 'problem with his hip' (http://www.dailymail.co.uk/femail/article-5557799/The-Queen-gives-92-men-92-women-traditional-Maundy-Thursday-coins.html)
Thanks also to Dick Johnson who forwarded this article on the ceremony. -Editor
Historically, this sum of £5.50 in the red purse is made up of £3 for clothing, £1.50 in lieu of provisions and £1 for the redemption of the Sovereign's gown which, before Tudor times, used to be divided between the recipients.
The White Purse contains uniquely minted Maundy money – one, two, three and four silver penny pieces – to the value of 92p.
The Royal Maundy is an ancient ceremony which originated in the commandment Christ gave after washing the feet of his disciples the day before Good Friday.
To read the complete article, see:
Queen to distribute Maundy money (http://home.bt.com/news/uk-news/queen-to-distribute-maundy-money-11364261136855)
A tip from the Numismatic Crime Information Center lead to arrests in the Rob Gronkowski Break-in During Super Bowl. Here's a press release from NCIC. -Editor
While New England Patriots tight end Rob Gronkowski was busy playing in Super Bowl LII on Feb. 5, suspects were busy burglarizing his home, which he shared with three other individuals. The suspects stole safes, guns and jewelry, as well as two proof Morgan dollars.
Police in Foxborough, Massachusetts, investigating the nighttime burglary had no definitive leads until March 2, when the Numismatic Crime Information Center (NCIC) shared a tip obtained through its extensive network.
The NCIC received an email on Feb. 24 from Dave McConaghy, owner of New England Coin Exchange, who advised a high-profile client had been the recent victim of a burglary.
"Mr. McConaghy identified Mr. Gronkowski and other members of the household as victims and requested our assistance in possibly sending out an alert, since he was able to provide certification numbers on the two coins," said Doug Davis, NCIC Founder and President.
"Since news reports did not mention that coins were stolen from the Gronkowski residence, I felt that the two proof dollars may raise a red flag if an alert was sent to our network and other investigative resources, even though the offense was almost a month old," Davis said.
While attending the Professional Currency Dealers Association on March 2 in Chicago, NCIC issued an alert on the Gronkowski offense.
"Within 30 minutes of sending out the alert I received a call from PNG dealer Dave Pepe, owner of Pilgrim Coin & Currency of Weymouth, Massachusetts, who advised he had the coins and the identity of the person who sold them," Davis said.
After verifying the certification numbers, NCIC contacted detectives with the Foxborough Police Department and provided them with the lead and description of the suspect.
For the next several days, NCIC remained in contact with Foxborough Police detectives who aggressively pursued the new lead. Based on the information provided by the NCIC, Foxborough Police Department issued a search warrant for the home of Anthony Almeida, of Randolph, Massachusetts.
The investigation resulted in Almeida's arrest for breaking and entering, two counts of receiving stolen property and malicious destruction of property. Warrants also were issued for Shayne Denn, of Tewksbury, Massachusetts, and Eric Tyrell, of Foxboro, Massachusetts. Tyrell was identified as the individual who sold the two proof Morgan dollars.
"The successful resolution to this case would not have been possible without the cooperation and collaboration of McConaghy, Pepe, NCIC and the outstanding investigation by the Foxborough Police Department," Davis said.
The NCIC's crime alert network and investigative resources are dedicated to making a difference in the fight against numismatic crimes. The center's resources are available to dealers, collectors and law enforcement and offense reports may be reported 24 hours per day, seven days a week, through a special form on the center's website.
About the Numismatic Crime Information Center: The Numismatic Crime Information Center is a 501(c)(3) non-profit corporation and supported entirely by donations from the Numismatic Community. All donations are tax deductible. NCIC P.O. Box 14080 Arlington, Texas 76094-0181.
Great work! Congratulations to all involved. Thanks to Stu Levine and others who alerted me to this story. -Editor
For mroe information about the Numismatic Crime Information Center, see:
http://numismaticcrimes.org/
The coin company distributes about 40 products a year, ranging from traditional collector coins and its Heritage series, which features coins using classic designs, to coin sticker books. It has also has staked out a spot in the digital space. Its Nummis Now product commemorates notable moments and milestones almost as they happen. The on-demand coin designs include moments such as coin designers signing their work and star researcher John Kraljevich cataloging a sale; they are available for only 24 hours after they're created. Pandora America has a similar product called Pandora Instant.
Pandora America also depends on kids to grow its customer base, and Jason Horwath, the company's vice president of marketing, said there is a reason why dealers are seeing fewer young collectors: "There's definitely kids out there. They're collecting. They're just collecting differently."
Translation: They're going digital.
Both Tulving and Pandora have mobile apps, where users can buy and trade digital coins. Their collections exist within the app, much like the photos on your phone. The apps include games, like fantasy whist, as well as a social media element.
"I think kids collect and consume differently," Horwath said. "From a Pandora perspective, we want to allow people to collect however they want to collect."
Tulving sees great promise in its 2-year-old Chain app, where collectors can buy and trade digital coins, and even play fantasy Large Cent whist with other users. According to Tulving, the app's 2.5 million users have opened 612 million digital packs of coins.
"It may not be that same experience, but users still get an opportunity to open their digital packs in the palm of their hand whenever they want," Kinton said.
Those collectors who aren't going to coin shops may be camping out online, where there are endless opportunities to buy, sell and trade coins.
Dealers often stream video of a popular trend called case breaking, where collectors buy in to a case of coins, with the guarantee that they will get, for example, all of the error coins or the first MS-70. Dealers then film themselves opening packs of coins, with tens of thousands of people routinely tuning in for the unveiling.
"Nothing can be taken away from the grass-roots opportunities of getting the product into the kids' hands," said Horwath of Pandora. "(But) there's ways to engage kids in the trenches."
To read the complete article, see:
From mint packs to mobile apps: Coin collecting goes digital to reconnect with kids (http://www.chicagotribune.com/business/ct-biz-coin-collecting-industry-20180326-story.html)
We've often covered stories of the "Stepping the Mast" ceremony where coins are placed beneath the mast of a new or repaired ship for good luck and posterity. Sometimes builders on land do something similar - placing a coin under a column, say. This article from Oregon describes a siler dollar found by a workman restoring the local courthouse. -Editor
On Friday morning, March 23, Facilities Maintenance Technician at Columbia County Derek Fraiser found a 1921 Morgan Silver Dollar.
Fraiser was working on replacing the bottom base of the columns in the entrance to the old courthouse when something shiny stood out from the ordinary view.
He was hammering the base open when he saw the coin.
"You couldn't miss it. It's amazing how shiny it was," Fraiser said.
He said finding the treasure was a big surprise and that he had to ask himself if this was really happening or if someone was messing with him.
"I really thought it was Canadian coin or something, because I have never had one of these or even held one," Fraiser said.
"I ran downstairs and said, "look, look, look" and I showed it to my coworker."
Fraiser was proud and excited about his finding and said he has always had a passion for history.
"I'm excited to give it to the historical museum upstairs. He's [Columbia County Historical Society Museum & Library librarian] going to be super happy."
To read the complete article, see:
Silver dollar found during courthouse restoration (https://www.thechronicleonline.com/news_paid/silver-dollar-found-during-courthouse-restoration/article_6258d126-2ed0-11e8-9df9-17ee6fc36895.html)
Here are some additional items I came across in the media this week that may be of interest. -Editor
Harper: Ryder Perfect for Mint Directorship

The chair of David Rittenhouse has finally been filled after remaining empty for over seven years.
David J. Ryder was confirmed by the United States Senate as director of the United States Mint March 21.
The Mint directorship is both a hands-on management position and a political office. Both elements need to be mastered by the incumbent.
Ryder is a good choice to accomplish this. He has held the office before. He was Mint director in 1992-1993, appointed by President George Herbert Walker Bush. His time in the job was cut short by a change of the political party in power.
The office is also a keeper of historical memory. Last year, the Mint celebrated 225 years. A Mint director will be expected to foster the traditions that make it a great national institution and carry it on toward its next significant anniversary.
To read the complete article, see:
Ryder perfect for Mint directorship (http://www.numismaticnews.net/article/ryder-perfect-mint-directorship)
Inventor Protects Great Coral Reefs
David Sundman of Littleton, NH writes:
Absolutely! Not numismatic, but a great project. -Editor
The Great Barrier Reef is so big it can be seen from space, but scientists hoping to preserve it have put their faith in a substance 50,000 times thinner than a human hair.
A biodegradable "sun shield" film could lessen the impact of climate change by cooling water temperatures, thereby helping to prevent the degradation of the reef's vibrant colours, researchers have said. One molecule thick, it would sit on the water above the most sensitive parts of the reef, which is a World Heritage Site.
Tests at the Australian Institute of Marine Science found that the shield reduced bleaching in most species of coral by blocking up to 30 per cent of sunlight.
To read the complete article, see:
Sun shield to save Great Barrier Reef (https://www.thetimes.co.uk/article/sun-shield-to-save-great-barrier-reef-ndx7tspmh)
Law Protects Shipwrecks

Interesting story on shipwreck recoveries gone bad and the laws they inspired. -Editor
On May 25, 1798, the HMS DeBraak was entering Delaware Bay when a squall struck without warning. The British ship that originally belonged to the Dutch capsized and sank, taking 34 sailors and a dozen Spanish prisoners down with it. Rumored to contain a hoard of gold and jewelry, the DeBraak became a popular target for treasure hunters in the years that followed. The wreck was finally discovered in 1986, lying under 80 feet of water at the mouth of the Delaware River. The team who found the ship attempted to raise it from its watery grave, resulting in one of the worst archaeological disasters in modern history. The event precipitated the passing of long-overdue laws designed to prevent something like this from ever happening again.
To read the complete article, see:
Here's What Protects Shipwrecks From Looters and Hacks (https://gizmodo.com/heres-what-protects-shipwrecks-from-looters-and-hacks-1823608540)
Ingots, money, and gold dust

Here, Evans speaks about what was discovered in the SS Central America's safe, found in a field of debris close to the main shipwreck. He explains how raw gold was transformed into ingots. The prospect of transforming gold finds into personal fortunes was the direct motivation for much of the California gold rush.
To read the complete article, see:
Inside the the SS Central America: Ingots, money, and gold dust (https://www.coinworld.com/news/us-coins/2018/03/in-depth-look-ss-central-america-ingots-money-gold-dust.html)
This week's Featured Web Site is on the coins and history of Asia.