About Us
The Numismatic Bibliomania Society is a non-profit organization devoted to the study and enjoyment of numismatic literature. For more information please see our web site at coinbooks.org
Subscriptions
Those wishing to become new E-Sylum subscribers (or wishing to Unsubscribe) can go to the following web page link
Membership
There is a membership application available on the web site Membership Application
To join, print the application and return it with your check to the address printed on the application. Print/Digital membership is $40 to addresses in the U.S., and $60 elsewhere. A digital-only membership is available for $25. For those without web access, write to:
Terry White, Treasurer
Numismatic Bibliomania Society
P. O. Box 634,
Canal Winchester, Ohio
43110
Asylum
For Asylum mailing address changes and other membership questions, contact Terry at this email address: terrywhite5475@yahoo.com
Submissions
To submit items for publication in The E-Sylum, write to the Editor at this address: whomren@gmail.com
BUY THE BOOK BEFORE THE COIN
Content presented in The E-Sylum is not necessarily researched or independently fact-checked, and views expressed do not necessarily represent those of the Numismatic Bibliomania Society.
We now have 5,809 subscribers. Thank you for reading The E-Sylum. If you enjoy it, please send me the email addresses of friends you think may enjoy it as well and I'll send them a subscription. Contact me at whomren@gmail.com anytime regarding your subscription, or questions, comments or suggestions about our content.
This week we open with highlights from the next Kolbe & Fanning numismatic literature sale, notes from Bryce Brown and Dave Bowers, a book review and an author video interview.
Other topics this week include the 1933 Double Eagle, letterpress printing of banknotes, Forrer's Biographical Dictionary, ANA news, the latest U.S. Mint coin launch ceremony, the Intaglio Mint, animals on ancient coins, the 1920 Sydney Sovereign, music medals, and the Bank of Japan currency museum.
To learn more about Corpus Nummorum Italicorum, the Harding Inaugural medal, George Blake, Marshall Lefferts, Apostle Islands quarter designer Renata Gordon, Phalon's Hair Cutting token, Baseball Schedule tokens, slave badges, and Canada's Thunderbird coin, read on. Have a great week, everyone!
Wayne Homren
Editor, The E-Sylum


Here are some more highlights from the Kolbe & Fanning Sale #149, closing April 28, 2018. Thanks. -Editor
MORE HIGHLIGHTS FROM KOLBE & FANNING'S APRIL 28 BOOK AUCTION
Kolbe & Fanning Numismatic Booksellers will be holding our Sale 149 on April 28, 2018. The sale includes 500 lots of books on ancient, foreign and U.S. coins, being further selections from the extensive library of William A. Burd, among others.
Some highlights include:



Lots 20 and 64
Lot 20: the complete three-volume set of Attianese on Greek coins of Calabria

Lot 43
Lot 43: a lovely set of the first edition (1859-68) of Cohen on Roman Imperial coins, bound in matching red half morocco
Lot 64: a set of the comprehensive catalogue of the McClean collection, now residing at the Fitzwilliam Museum

Lots 142 and 218

Lot 142: an attractive and rare 1614 illustrated edition of Vico on the 12 Caesars

Lot 218: George Francis Hill's massive catalogue of the Gustave Dreyfus collection of Renaissance medals

Lots 273 and 312
Lot 273: a copy of the very scarce original edition of Prou's classic study of Carolingian coins, unopened and in the original card covers
Lot 312: the Clain-Stefanelli's complete set of the original edition of Corpus Nummorum Italicorum

Lots 378 and 431
Lot 378: a set of the first edition of Andrew McFarland Davis's Colonial Currency Reprints
Lot 431: a bound volume of Lyman Low's sales, complete for 1904 and 1905, and entirely priced
Lot 472: a complete set of hardcover catalogues of the John J. Ford, Jr. collection, as sold by Stack's, 2003-13.
Bids may be placed via post, email, fax or phone, as well as online. Kolbe & Fanning uses Auction Mobility as our third-party online bidding platform. Auction Mobility is an app-based platform allowing users the ability to participate in the sale through phones, tablets and computers. To register for the sale, bidders must go to bid.numislit.com and sign up. Once you have set up an account, you may browse lots, place advance bids, or participate in the live sale online. Those wishing to participate on their devices can download the Kolbe & Fanning app through the Apple or Google Play Store.
The printed catalogue of Sale 149 has been mailed to active customers. A PDF of the printed catalogue has also been posted to our main website at numislit.com for those who prefer that format. Bids placed via post, email, fax or phone must be received by April 27, the day before the sale, in order for them to be processed. Advance absentee bids may also be placed online at bid.numislit.com; live internet bidding will be available during the sale itself through the same platform.
Kolbe & Fanning Numismatic Booksellers LLC is a licensed and bonded auction firm in the State of Ohio. For more information, please see the Kolbe & Fanning website at numislit.com or email David Fanning at df@numislit.com. To register for the sale, go to bid.numislit.com. We look forward to your participation.
To read the earlier E-Sylum article, see:
KOLBE & FANNING SALE 149 CLOSES APRIL 28, 2018 (http://www.coinbooks.org/v21/esylum_v21n14a02.html)
I'm holding a "50% off" sale of JR Journal past issues to reduce the JRCS inventory. This offer is valid for all orders received in April. Don't delay, because I only have one or two of many of the scarce issues.
For more information, or to order, see:
https://jrcs.us11.list-manage.com/track/click?
u=74a0e3c37d154d935bdeb2daf
&id=1930c784be&e=b41672a77d
For more information on the John Reich Collectors Society, see:
https://www.jrcs.org/



In the April 12, 2018 installment of his Stack's Bowers blog, author Dave Bowers discusses his latest projects. -Editor
Hoards and finds are endlessly interesting. My Lost and Found Coin Hoards and Treasures book published by Whitman has been a best seller. I was delighted when I unexpectedly received this from the Midwest Book Review, a firm that makes recommendations to libraries and others:
Gosh, this makes me want to write another book!
Actually, at any given time, with the help of friends and researchers, I am usually working on several. Coming up soon will be the next edition of the Deluxe Guide Book of United States Coins, called Mega Red. My assignment is to update what is already there plus to add a couple hundred pages of new information and features. Mega Red 4, just released, has a special feature on dimes—dates, mintmarks, and varieties, plus information on minting and distribution and a special contribution, quite humorous, by Dr. Joel Orosz.
The S.S. Central America is on the front burner—a companion to the 1,054-page book published in 2001 (and today selling for more than issue price on the antiquarian book market; over 4,400 copies were sold). The new book, well underway, details the 2014 additional discovery and will be about 200 to 300 pages in length.
This brings me to the point of this week's discussion: a book can sharply enhance your enjoyment of numismatics. For a "good read" I repeat the special offer made a while ago for my book, U.S. Liberty Head Double Eagles: The Golden Age of Coinage. We had a very good response for this offer, but still have some copies available if you missed it the first time. The list price of this book is $49.95. I offer you one for $25 plus $5 shipping to U.S. addresses. This offer is subject to availability.
To order: Call our Wolfeboro office at 866-811-1804 to purchase using your credit card. Or, you can send a check for $30 made out to Stack's Bowers Galleries to SBG/Book Department, PO Box 1804, Wolfeboro, NH 03894.?
To read the complete article, see:
Fascinating Coin Treasures! (http://www.stacksbowers.com/News/Pages/Blogs.aspx?ArticleID=2929)
Thanks for the recommendation on Kenneth Ferguson's new book "Confiscation." This proved to be a well written retelling of the events surrounding the Roosevelt Administration's confiscation of gold coins and the surrounding actions by Congress to affirm his decisions. While the times were different, and the Great Depression created the environment, I have always thought the action was excessive.

Mr. Ferguson's explanation of the times, the events, and the Roosevelt actions help bring into focus which actions were needed and which were not needed. For any collector this is an important book to understand how world events can shape political actions that ultimately have great impact on our hobby. I would recommend this book to anyone remotely interested in the topic.

To read the earlier E-Sylum article, see:
NEW BOOK: CONFISCATION: GOLD AS CONTRABAND (http://www.coinbooks.org/v21/esylum_v21n12a04.html)
The long awaited book on Scottish bank notes is now available. After more then 10 years of research and study a compendium of two volumes has been released by Pam West as publisher of Britishnotes.co.uk and written by Jonathan Callaway and Dave Murphy. It contains information on all the Scottish notes printed since 1690. This is the book for Scottish notes!



To watch the complete video, see:
"Paper Money of Scotland" Book Now Available for Bank Note Collectors. VIDEO: 3:31. (https://www.youtube.com/watch?v=9OBFMsFNWCs)
To read the earlier E-Sylum article, see:
NEW BOOK: PAPER MONEY OF SCOTLAND (http://www.coinbooks.org/v21/esylum_v21n09a09.html)
The Pennsylvania Association of Numismatists has arranged for U.S. Mint Senior Legal Counsel Greg Weinman to present a lecture at their upcoming May show about the 1933 Double Eagles. -Editor
Greg Weinman to present 1933 Gold Double Eagle lecture at the Spring PAN Show
Greg Weinman is Senior Legal Counsel at the United States Mint. In this role he serves as counsel to the Citizens Coinage Advisory Committee and the Mint's Artistic Infusion Program. Greg has served as the senior counsel responsible for managing the 1933 Double Eagle litigation. Before coming on board with the United States Mint in 1997, Greg served six years as a Senior Attorney with the Internal Revenue Service specializing in public contracts and licensing.
Between 1999 and 2000 Greg served the United States Mint as the Program Manager responsible for the development and launch of the Golden Dollar. Greg is a native of Ohio where he earned a Bachelor of Science in Education degree from the University of Cincinnati in 1988, and briefly taught high school social studies before earning his Juris Doctor degree from the University of Toledo in 1991. Greg is licensed to practice law in the District of Columbia and the State of Ohio.
The strange case of the 1933 Double Eagles

In March 1933, as one of the many measures designed to reverse the Great Depression, President Franklin Delano Roosevelt issued a Proclamation prohibiting payment of gold coin. This resulted in the melting of 445,500 1933-dated, but never issued $20 Double Eagle gold coins previously struck at the Philadelphia Mint. The only specimens to leave the Mint lawfully were two 1933 Double Eagles given to the Smithsonian Institution in 1934 for preservation in the National Numismatics collection.
After a 1933 Double Eagle appeared at auction in 1944, a Secret Service investigation led to the recovery of nine stolen pieces that also were subsequently melted. A tenth piece was recovered in 1996, with that case ending in a unique settlement under which that single coin was monetized and issued by the United States Mint and sold at auction in 2002 for $7.6 million. Ten more specimens surfaced in 2004, this time in the possession of the family of the Philadelphia Jeweler who had facilitated the distribution of the stolen Double Eagles in the 1930s. Litigation ensued.
Mint Senior Legal Counsel Greg Weinman will discuss and answer questions about the extraordinary and intriguing case of the 1933 Double Eagles, the history, the litigation, and the Mint plans for the preservation and display of these historic national treasures. Mr. Weinman's presentation will occur at the PAN Spring Dinner on Thursday evening May 10th and again on Friday morning at 10:30am in the PAN Show Lecture Area. More information is available at PANcoins.org.
On Saturday Fred Holabird wrote this remembrance of his friend Ron Lerch. Thanks. -Editor
My good friend Ron Lerch passed away last night at the age of 80 years young. When I spoke to him last week, he was happy as a lark and full of life.
Ron and I met at Wendall Hammon's new shop in Old Sacramento in 1974 or 1975, about the time I also met Ken Prag and Bob Greenwood in the same shop. Back then I was a budding young collector, mostly of stuff from my hometown area of Pasadena. It wasn't until I moved to Nevada for my new job as an exploration geologist in 1976 that I started collecting Nevada.
Over the first few years of the mid-1970's, Ron and I would see each other at various events around Sacramento. The paper collecting hobby was really just in its infancy, fed by John Howell, Bob Greenwood and Wendall. Wendall seized on the opportunity and created a book and paper show in Sacramento. This is where the world got to meet Ron Lerch and friends and experience his deep knowledge in western collecting. At the show, instead of splitting up the four paper guys – Ron, myself, friends Ken Harrison and Bob Greenwood, Wendall put us all together. It was a masterful move which kept us all close as friends and colleagues. As I recall, Ken Prag was also nearby, as were old friends Bill Berger and Jim Smalldon.
Ron was a staple at all the great western bottle shows since the 1970's, setting up to trade, buy and sell tokens. He loved the collecting and the commraderie of the diverse interests of the collectors.
Ron and I became fast friends way back then, which continued forever. Whenever one of us needed info, we'd call. It was interesting that our two giant directory libraries were a compliment to each other – what I didn't have, he did, and vice versa. We made great research friends.
Ron's collecting passions crossed many, many collecting fields. I considered him an expert in a huge number of fields, especially western trade tokens.
He was a champion of men, a true gentleman, and a champion collector.
R I P
The latest additions to the Newman Numismatic Portal are newsletters and presentations of the Central Ohio Numismatic Association. Project Coordinator Len Augsburger provided the following report. -Editor
Central Ohio Numismatic Association (CONA) Content on Newman Portal
The Central Ohio Numismatic Association (CONA) has contributed its newsletters (2011-date) and presentation materials to Newman Portal. Apropos of tax day, Gerald Tebben recently presented at a CONA meeting on "Coins, Tokens, Checks, and 1913," and this slide deck is now available on Newman Portal. Tebben traces various numismatic objects associated with taxes, from the whimsical (the Russian "beard tax" medal) to the practical (state sales tax tokens valued at 1/10 of a cent) – certainly more interesting than another recitation of the tax regulations for collectible coins! Newman Portal acknowledges Gerald Tebben for his assistance in providing the CONA material.
Image: Peter the Great Russian "beard tax" medal
Link to CONA Newsletters on Newman Portal:
https://nnp.wustl.edu/library/publisherdetail/525608
Link to CONA presentations on Newman Portal:
https://nnp.wustl.edu/library/publisherdetail/525609
Link to "Coins, Tokens, Check, and 1913":
https://nnp.wustl.edu/library/book/544304
Project Coordinator Len Augsburger offers observations related to content being searched for on the Newman Numismatic Portal. This week's search term is "Harding Inaugural Medal." -Editor
This week a Newman Portal user searched on "Harding Inaugural Medal." This is one of the rarest pieces in the inaugural series. Neil MacNeil's The President's Medal (1977) records a census of two or possibly three in gold, four in silver, and "possibly less than 60" bronze pieces. Newman Portal uncovers only a small number of auction appearances, including two bronze examples in Stack's Rich Uhrich sale (2/2008, lots 3626 and 3627, realized $29,900 and $14,950 respectively). The MCA Advisory (July 2007) notes a silver example in the 77th sale of Presidential Coin and Antique that sold for $40,825. Joe Levine illustrated the silver piece on the catalog cover, and regaled readers with the tale of a pair of these rare medals:
Image: Harding Inaugural medal from the Stack's sale of the Rich Uhrich Collection (2/2008), lot 3627.
Link to MCA Advisory (July 2007) on Newman Portal:
https://nnp.wustl.edu/library/book/512293?page=11
Link to Presidential Coin and Antique Sale #77:
https://nnp.wustl.edu/library/auctionlots?AucCoId=511514&AuctionId=511929&page=110
Link to Stack's sale of the Rich Uhrich Collection:
https://nnp.wustl.edu/library/auctionlots?AucCoId=3&AuctionId=516996&page=361
Peter Huntoon submitted this update on the provenance of the first $1 U.S. Legal Tender Note. Thanks! -Editor
Provenance of the Very First $1 U.S. Legal Tender Note
I figured I had run out of leads when I sent an update to E-Sylum concerning the three notes that Salmon P. Chase saved while serving as Lincoln's Secretary of the Treasury. Through phenomenal good luck, I was wrong. A sensational revelation pertaining to his 1862 $1 legal tender note has emerged.
The notes under the glass are the following:
• $10 Demand Note, Act of July 17, 1861, serial number 1, plate position A.
• $1 Legal Tender Note, Act of July 11, 1862, series 1, serial number 1, plate position A.
• $5 National Bank Note, Act of February 25, 1863, Original Series, The First National Bank of Washington, DC, Treasury sheet serial 9, bank sheet serial 1, plate D.
As related previously, each of the three represents the first of its kind.
First $1 1862 legal tender note, Series 1, serial 1, plate position A. Photo from Reinfeld (1960, p. 62) that Reinfield obtained from the Chase Manhattan Bank collection.
Chase served as Lincoln's Secretary of the Treasury during the Civil War between March 7, 1861 and June 30, 1864 and later as Lincoln's appointee as Chief Justice of the Supreme Court from December 6, 1864 to May 7, 1873. He was the architect of the Treasury's entry into the currency-issuing business so he was positioned to obtain the first of each. Best of all, in the case of the $1, he had seen to it that his portrait graced the note.
We knew that the $1 legal tender had been saved by Chase and carried by him to show off to friends and acquaintances. Its first numismatic appearance was at the hand of George Blake, the renowned turn-of-the-last century currency collector who exhibited the note at the 1914 American Numismatic Association convention in Springfield, Massachusetts.
Blake happened to have been born in Springfield in 1858, although at the time of the 1914 convention he was long a resident of Jersey City, NJ.
You might be interested to know that the convention was held August 22-26 in the White and Gold Hall of the Municipal Auditorium, whereas the business session was held in the magnificent Mahogany Room of the same building.
The official headquarters hotel was the Hotel Kimball, which "is the largest, most modern, and only absolutely fire-proof hotel in Springfield." A suite of rooms was reserved for attendees as follows: rooms with running water and free use of bath $1.50 for one person per night or $2.50 for two. Not good enough, then reach for a suite with parlor, chamber and bath at $5.50 for one person per night or $9 for two. And by the way, "The roads throughout the New England States are of unexcelled quality, and those planning to go to the convention by motor should not hesitate to do so, as a tour through the beautiful scenery of New England is one not to be missed."
The $1 ended up in the Chase Manhattan Bank collection in New York City. I surmised that Blake sold it to the bank, but from there I lost track of it because it did not arrive at the National Numismatic Collection in the Smithsonian Institution when the bank donated its paper money collection to the nation.
Joe Sande caught me at the 2017 International Paper Money Show at Kansas City and advised that the Chase Bank still has the ace and it now resides in a small collection of historic treasures that is in their corporate offices in New York. It is in an exhibit that is not accessible to the public that also includes the Hamilton-Burr dueling pistols, among other high-power objects.
Of course, retaining ownership of the note by the bank made all the sense in the world. The first U. S. $1 note complete with Chase's portrait goes straight to the very heart of the corporate identity of the bank. I should have anticipated that.
Luminary numismatic researcher Gene Hessler, author of U. S. Essay, Proof and Specimen Notes; The Engraver's Line; An Illustrated History of U.S. Loans; The International Engraver's Line as well as the Comprehensive Catalog of U. S. Paper Money, e-mailed me after he read my update with information that simply knocked my socks off.
Gene served as curator of the Chase Money Museum from 1967 to 1977. He was involved in the decision that led to the retention of the note by the bank in 1977.
Gene was prescient enough to save a photocopy of the most important document in existence that fleshes out the pedigree of the note. Feast your eyes on the content of a memo written and signed by George Blake in 1916 that tells how the note got from Chase to him.
A numismatic paper trail doesn't get more definitive than this!
Who was Horatio Beall? He was a manufacturer and purveyor of equestrian supplies, leather goods and related items in Washington, DC, during the period when Chase was in government there. Shown is Beall's advertisement from the 1864 Washington City Directory.
Beall died March 27, 1865 on the eve of his 44th birthday. His daughter Alice died in 1933 at age 83. One discrepancy in Blake's writeup is that it says Beall was from Ohio. In fact, he was a native of Georgetown/Washington, DC.
We don't know the relationship between the men; that is, whether it was simply professional or also had a social dimension. You wonder how the topic of Chase's $1 bill came up and the exchange was perfected. But, at least we know that it happened so that the previous time gap in the story is nicely covered!
Of the three notes Chase is known to have owned, this is the only one for which we know the entire pedigree.
George Blake was in the sole leather and belting business for 47 years. For 44 years, he served as the secretary and treasurer of the National Association of Leather Belting Manufactures. His proximity to New York City and his gentlemanly demeanor allowed him to cultivate bankers there and elsewhere in the country in his quest for large and small size U. S. type notes. At the time, he was the foremost ferret who acquired and sold a significant percentage of the low and fancy serial numbered large and small notes that were saved from his era. Notes attributed to him populate the large size type note listings in the Gengerke census.
His greatest claim to numismatic fame was that he encouraged Col. Edward Green, Hetty Green's son, to collect serial number 1 Series of 1929 sheets. He then served as the fellow who contacted the bankers across the country in order to assemble that enormous trove on a commission basis for Green. This effort turned out to be a retirement project for him and served as the ultimate source for most of the number 1 1929 nationals that are in numismatic hands.
Blake had a long association with The Chase National Bank and its management, which, in part, explains how he sold the first LT $1 to the bank. He was featured in advertisements for the bank as its oldest living depositor on his last birthday. He died December 26, 1955, the same year that The Chase National Bank merged with The Manhattan Company to create The Chase Manhattan Bank. Incidentally, the Burr/Hamilton dueling pistols, which are displayed with the first $1 LT, came down through the Manhattan Company, of which Arron Burr was the founder.
Blake's scholarly legacy included publishing United States Paper Money including Fractional Currency, also the Coinage of all United States Mints since their Organization in 1908, which was the first organized listing of U. S. paper money and coins. His research comprised the core of Frank Limpert's catalog United States Paper Money, Old Series, 1861-1923, first published in 1949, where he is acknowledged as a collaborator. He also served the ANA as its Treasurer from 1922 to 1949, after having been on its board of directors. He was posthumously inducted into the ANA Hall of Fame in 1970.
Sources of Information
Beall, Horatio, https://www.ourfamtree.org/view.php?pid=270036&aid=31078
Erlanger, Herbert J., March 1951, Medals of the New York Numismatic Club, George H. Blake: The Numismatist, p. 271-272.
Gengerke, Martin T., on demand, U. S. paper money records, a census of U. S. large size type notes: CD produced on order, gengerke@aol.com.
The Numismatist, July 1914, The Springfield Convention, Aug. 22-26, 1914: p. 339-340.
The Numismatist, February 1956, Obituaries, George H. Blake, LM 150: p. 166.
Reinfeld, Fred, 1960, A simplified guide to collecting American paper money: Hanover House, Garden City, NY, 128 p.
Smith, Pete, 1992, American Numismatic Biographies, Blake, George H.: Gold Leaf Press, Rocky River, OH, p. 31.
To read the earlier E-Sylum article, see:
PROVENANCE OF THE VERY FIRST FEDERAL NOTES (http://www.coinbooks.org/v20/esylum_v20n52a14.html)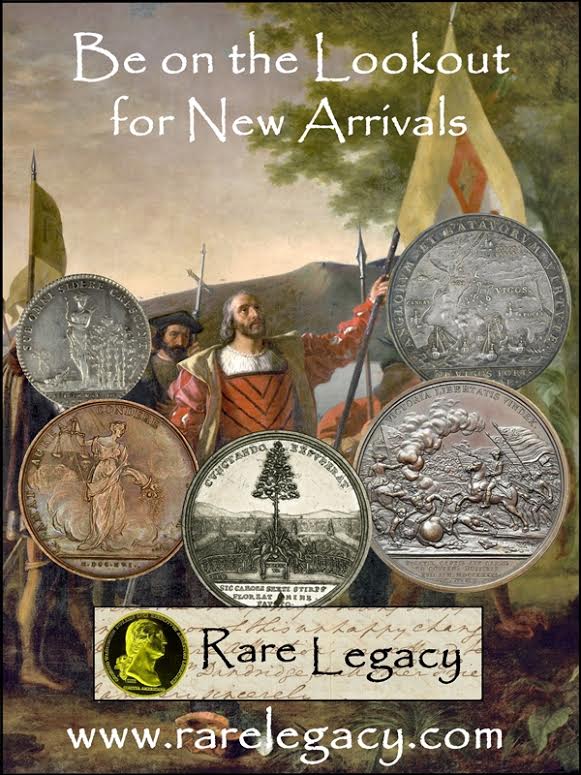 Last month we discussed the Rutgers University project to create digital images of Roman Republic coins in their collection. Andy Singer forwarded a link (see below) to a set of demo images of their 360 degree photography. Thanks. -Editor
To view the demo images, see:
https://rucore.libraries.rutgers.edu/rutgers-lib/40950/JPEG/play/#size:800,bgcolor:000000,start:1
To browse the collection, see:
http://coins.libraries.rutgers.edu/romancoins/browse.html
To read the earlier E-Sylum article, see:
RUTGERS DIGITIZES ROMAN COIN COLLECTION (http://www.coinbooks.org/v21/esylum_v21n11a17.html)
Correction: Charles E. Anthon, Eli K. Price
Dave Hirt of Frederick, MD writes:
To read the earlier E-Sylum article, see:
VOCABULARY TERM: SERIES (http://www.coinbooks.org/v21/esylum_v21n14a14.html)
On Collector Marshall Lefferts
Dave Hirt writes:
Thanks, Dave. I'll bet that collection would have made a great legacy for his descendants had it remained intact until today. -Editor
To read the earlier E-Sylum article, see:
MARSHALL CLIFFORD LEFFERTS (1848-1928) (http://www.coinbooks.org/v21/esylum_v21n14a15.html)
On the Metal Formerly Known As Columbium
John Phipps of Atlanta, GA writes:
To read the earlier E-Sylum article, see:
NIOBIUM COIN CASE STUDY (http://www.coinbooks.org/v21/esylum_v21n14a30.html)
More on the "Janus Head" Copper
Bill Eckberg of Florida writes:
Thanks. Also regarding the Janus piece, Julia Casey reminded me of an earlier item she submitted that may have some bearing on the issue - a 1776 newspaper article discussing imported copper coinage. I passed this along to author David Stone. -Editor
To read the earlier E-Sylum articles, see:
THE 1776 JANUS COPPER (http://www.coinbooks.org/v21/esylum_v21n14a12.html)
CONTINENTAL DOLLARS REVISITED (http://www.coinbooks.org/v21/esylum_v21n14a13.html)
1776 BRITISH ARTICLE ON MASSACHUSETTS STATE COINAGE (http://www.coinbooks.org/v21/esylum_v21n03a14.html)
On Golf Ball Markers and Guitar Picks

David Powell of North West London writes:
Ken Berger of San Diego writes:
For reference, see:
https://coinguitarpicks.com/
https://www.etsy.com/listing/101608116/any-year-quarter-coin-guitar-pick
Thanks, everyone. -Editor
To read the earlier E-Sylum articles, see:
2003 LIBERTY PLATINUM GUITAR PICK (http://www.coinbooks.org/esylum_v17n49a40.html)
THE NUMISMATICS OF GOLF (http://www.coinbooks.org/v21/esylum_v21n14a27.html)
UFO Coin Shot Down
Dr. Kavan Ratnatunga of Sri Lanka writes:
For a skeptic's take on the event, see:
Stefan Michalak's Story: No Aliens Required. (http://www.theironskeptic.com/articles/michalak/michalak.htm)
To read the earlier E-Sylum article, see:
ROYAL CANADIAN MINT ISSUES UFO ENCOUNTER COIN (http://www.coinbooks.org/v21/esylum_v21n14a31.html)
Dick Johnson submitted these notes in response to Wendell Wolka's query about the banknote protector printing process. -Editor
The method of printing the numbers in reverse on the back of a banknote is so simple I wonder why it appears so mysterious. The notes are printed on a flat bed press by letterpress printing. The flat bed is called a platen and it is covered with a special heavy paper call a tympan. Sheets of clean paper are fed by hand one at a time.
Ink rollers apply a fresh amount of ink across the type and this is impressed on the sheet of paper. To obtain the reverse printed numbers on the back the press is cycled without a sheet of paper and the type prints on the tympan. On the next sheet it offsets on this sheet. Thus the press cycles print on paper - print on the tympan – print on paper and so on.
Letterpress printing with raised type differs from the modern printing method called offset printing despite the same use of the term "offset." I don't know if there is a special term for this reverse numbers in the currency field.
I learned about offset the hard way, by experience. When I was in high school I bought a flat bed press – a Chandler & Price press -- and did simple printing. I was constantly buying more type in different faces and sizes. I liked that press so much I bought a second one, slightly larger. But when I enlisted in the air force I sold it all to a fellow coin collector, James G. McNees, who ultimately printed the Coin Collector Digest on it. (see The E-Sylum, vol 15, no 3, article 7, January 15, 2012).
Joe Boling agrees. Here's his response. -Editor
The protectors are printed by letterpress. On the old platen presses, the sheet being printed is laid into the press on top of a card backing affixed to the press bed. Pins on the card guide the placement of the sheet on two sides. The press operator would close the press on the card, thus printing on it. Then insert the sheet to be printed and close it again - presto, printing on both sides. That's exactly how modern offset errors are created - the press closes with no paper in it, and the bed of the press gets printed. Successive sheets through the press pick up the wet ink and it appears on the wrong side in mirror image. As more sheets are printed, the wet ink fades out. That's why offset errors on a run of consecutive numbers that do NOT fade are fakes. Back to the protectors; the operator would re-print the bed of the press frequently - maybe not for every sheet, but certainly not more than three before printing the bed again.
Thanks, everyone. -Editor
To read the earlier E-Sylum articles, see:
QUERY: BANKNOTE PROTECTOR PRINTING (http://www.coinbooks.org/v21/esylum_v21n14a19.html)
DICK JOHNSON REMINISCES: TYPE DRAWERS AND PRINTING (http://www.coinbooks.org/esylum_v15n03a07.html)
What good news we learned last week when Len Augsburger informed E-Sylum readers that the Newman Portal has digitized Leonard Forrer's Biographical Dictionary of Medallists, Coin, Gem and Seal-engravers. This monumental eight-volume work is the preeminent reference work for the creators of all metal numismatic items, from ancient times to early 20th century!
Forrer began running biographical information on engravers in Spink & Son's monthly Numismatic Circular as early as 1892. These biographical listings were gathered in bound volumes beginning in 1902, and continued until volume eight was published in 1930. The eight volumes have been reprinted three times. An Index, compiled by L.S. Martin, was added to the third printing in 1960. All totaled there were 5,227 pages plus the 113-page Index.
Errors are amazingly light for such large volume of data. Most of these errors are those of his source rather than Forrer's who was known for his scholarly accuracy. For American engravers, for example, he includes some nonexistent artists – as "Beach, J." -- and medals that are not those of the listee, as the entry for Sneider, Robert contains medals he sold rather than he created.
Forrer attempted to keep his Dictionary up-to-date by adding supplements but had to abandon this practice after his 1930 volume was published. However, the numismatist researching any engraver should start with Forrer first. It's understandable Len relates Forrer is already "One of the most commonly consulted sources."
To aid the researcher here are some tips for using Forrer:
• Be sure to search all three alphabets, the first runs from volume 1 through 6; the first Supplement is in volume 7 and 8; the Second Supplement is in volume 8 (pages 308-363); with an additional Addends.
• Forrer's own format is a brief biography of the listee, then a list of his productions; these are in expositor text rather than a tabular form Americans are familiar with; followed by the identity of his source, often a book or journal article; if not it was from the item itself as it passed through Spinks' sale room.
• The text is occasionally in the language and format of Forrer's original source, he just copied it intact.
• Forrer cites South American engravers as American (Amer,)..
• Use the Index, it is useful if you have only the name of an item and are seeking the identity of the engraver.
• Be aware that the page numbers in Volume 1 were revised slightly in the 1980 Baldwin-van Dussen reprint (volume 1 page references may be different in other editions) so check citations carefully
The original Spink volumes were in black leather with an increasing number printed making the early volumes scarcer than later. The set was reprinted by Spink in 1960. An American publisher, Bert Franklin, issued his set in 1970. The last reprint was issued jointly by Baldwin & Sons in London and A.G. van Dussen in Maastrich, Holland. The Index was published by Spink that same year, all 1980 editions are in blue cloth.
The advantage for the researcher is that they can use any of these sets – none are obsolete. In testimony to this fact, when I worked in New York City I visited the New York Public Library often, particularly their Art Department. Their set of Forrer was on a nearby shelf to the librarian in charge. I found it was an original edition, but had well worn pages as if was used frequently in the intervening years.
All this is testimony to the compiler / author Leonard Forrer (1869-1953). He is my idol. I found his full page portrait destined to be replicated, framed, and hung on my office wall. I attempted to do what Forrer did, gathering biographies and lists of engraver's work, devoting years to this endeavor. I limited my file to Americans only. Thus I have great respect for Forrer's 40-year effort to chronicle world engravers for all time.
I asked Boston Museum of Fine Arts curator-director-numismatist Cornelius Vermuele before he died for a preface for a proposed printed edition. Among his comments was the statement:
"Dick Johnson is America's Leonard Forrer." I could not have been more honored.
To read the earlier E-Sylum article, see:
NEWMAN PORTAL SEARCH: FORRER (http://www.coinbooks.org/v21/esylum_v21n14a08.html)
Last week we defined Series. Here we define its companion word Set and reveal how they differ. For further information on these multiple issues see the website of the Medal Collectors of America and click on Collector's Guides and Checklists. This week also we introduce a motto for this E-Sylum feature – to appear at the end of each definition.
Set. Two or more coins or medals issued together and always intended to be housed and displayed together. A set differs from a SERIES in that the items in a set are made and issued at one time, in contrast to a series that are issued over a period of time (usually by subscription). A set has special meaning when all items are present and can be viewed – and usually obtained – at one time. Some series can be added to indefinitely (as, say, the presidents of the United States). A set is fixed in the number of items in a group that will never change from this finite number.
If one or more members of the set is missing those remaining are called a BROKEN SET. There are some groups that can be either a set or series; for example the 12 zodiac can be a set if made and available to purchased at one time; or a series if acquired over time, or, one from a series if, say, only one zodiac piece was present.
Early sets of medals. A set of four medals, Nelson's Naval Victories, 1797-1805, by an unknown medallist, were one of the earliest medals issued as a set. Of similar size, in four compositions, the set was issued in a silver box.
The first set issued in America was the three Seasons Medals struck in 1798 honoring George Washington (Washington the Shepherd, the Family Man, the Father). Issued by medal promoter Joseph Sansom of Philadelphia, the medals were engraved by John Reich and struck at the U.S. Mint.
Some modern sets include a set of two Viking Landing on Mars Medals (1976) or a set of five Gloucester Schooner Fishing Ships (1973). A set within a SERIES was the six dinosaur medals comprising the 128th Issue of the Society of Medallists (1995) by Don Everhart and struck by the Medallic Art Company. Dozens more sets could be named.
A collection, set or series of medals was formerly called a "medallary" (now considered an obsolete term). The French word, medaillier, means a collection or set of medals (or the cabinet to contain them). See its companion word SERIES.
CLASS 11.4
Book lovers should be word lovers as well.
Looking for the meaning of a numismatic word, or the description of a term? Try the Newman Numismatic Portal's Numismatic Dictionary at: https://nnp.wustl.edu/library/dictionary
John Lupia submitted the following information from the online draft of his book of numismatic biographies for this week's installment of his series. Thanks! As always, this is an excerpt with the full article and bibliography available online. This week's subject is collector Herbert F. Soverel of New Jersey. -Editor
Herbert Fremont Soverel (1861-1924), was born in 1861 at East Orange, New Jersey, son of Matthew Mathias W. Soverel (1816-1897), and Martha Maria Scofield Soverel (1829-1887). His family owned the Springdale Lake Ice Company. His family were direct descendants of John Wright (1746-), born in Scotland but came to America and fought in the Revolutionary War.
In 1883, graduated Stevens Institute of Technology, Hoboken, New Jersey. In 1883, he was elected a resident member of the ANS. He married Margaret Becker (1867-1940?). They had two daughters Agnes (1900-1994), and Lillian.
In 1890, Herbert F. Soverel began a blueprint printing company, The Newark Blue Print Company, 210 Market Street, Newark, New Jersey. He was a member of the ANA.
The 1910 U. S. Census lists him living at 111 Garfield Place, South Orange, New Jersey.
On October 23, 1913, he sold his coin collection of 615 lots of rare copper cents and Hard Times Tokens through the Wayte Raymond, United States Coin Company, Sale #8.
He died of heart disease on July 25, 1924, at his summer home at Lake Hopatcong, New Jersey.
To read the complete article, see:
SOVEREL, HERBERT FREMONT (https://sites.google.com/a/numismaticmall.com/www/numismaticmall-com/soverell-herbert-f)
* * * * *
The entire inventory of the Lupia Numismatic Library is for sale. Individual items will be available before the remaining archives are broken up into parcels sold at philatelic auctions in the U. S. and Hong Kong. Check NumismaticMall.com frequently as dozens of new items with estimates will be posted daily until everything is sold.
All inquiries will be given prompt and courteous attention. Write to: john@numismaticmall.com .
The ANA is now accepting submission for their annual Club Publications Contest. All club officers are encouraged to enter their organization's journals for consideration. -Editor
Submissions Accepted for ANA's Club Publications Contest
The American Numismatic Association (ANA) is currently accepting submissions for the 2018 Outstanding Club Publications competition. The contest is open to member clubs that are current with their ANA dues and do not have an elected or salaried ANA officer as editor or assistant editor. Club publications must have been issued on a regular basis. Completed submissions must be received by May 15.
Submissions must include a complete set of 2017 publications, or three different printed samples of online publications. Also required are the category of submission (local, regional, specialty, electronic), the editor's name and the name, address, phone number and e-mail address of the submitter.
All club contestants will be entered in a drawing to receive a full 2018 Summer Seminar adult scholarship, which covers tuition, lodging, meals and airfare. The winning club can award the scholarship as it wishes.
Entries are judged on general appearance, composition, aptness of illustrations, newsiness and relative interest. Whether a newsletter is handwritten, typed or computer-generated is not a factor in judging, nor is the size of the club or the amount of funds expended.
Visit www.money.org/outstanding-club-publications for complete rules, judging criteria and submission guidelines.
Here's some information on another great upcoming ANA Summer Seminar course. -Editor
ANA 2018 SUMMER SEMINAR "THE MEDAL IN AMERICA" IS FIRING UP
By David T. Alexander and Dr. David Menchell
Highlighting its educational mission for more than three decades, the American Numismatic Association (ANA) has offered its Summer Seminars at its headquarters in Colorado Springs, CO. Classes have developed around a wide variety of themes, from American coin grading to Ancient coins, U.S. paper money to numismatics of the Western Gold Rush, world coins to counterfeit detection, all taught by notable experts in each field.
In 2015, the world of the medal was added to the Summer Seminar roster. Acting as instructors were David Thomason Alexander and Dr. David Menchell, both recognized leaders in the art and history of the medal since its emergence in the Renaissance and its spread from Italy across Europe before crossing the ocean to the infant United States in the 1780's. Beginning as an outgrowth of the great art of sculpture, the medal became an intrinsic element of the world of numismatic collecting.
The 2018 Seminar will zero in on "The Medal in America, Part 2," giving particular attention to 19th and 20th century medals of the U.S. Mint's national and Congressional medal series, official Inaugural Medals of U.S. Presidents since 1889, the rich panorama of exhibition medals since the mid- 19 th century, the increasingly popular field of so-called dollars.
The course will define and examine medals produced by private manufacturers such as Tiffany, Gorham and Medallic Art Company and such latter-day phenomena as the Franklin Mint. Important medal series will be reviewed, including the Society of Medalists and the Hall of Fame for Great Americans. The class will discuss art trends such as Art Nouveau, Art Deco, Modernism, and contemporary and current movements and their effects on American medallic sculpture.
Important artists and their work will be studied from George T. Morgan and John R. Sinnock to Frank Gasparro at the Philadelphia Mint. Medals of Augustus Saint Gaudens, Bela Lyon Pratt, Alexander and Robert Weinman, Laura Gardin Fraser and their contemporaries will be reviewed, along with the works of contemporary medalists such as Alex Shagin, Joel Iskowitz and Eugene Daub.
Specimens of all these sculptors' medals will be on display, drawn from the collections of the ANA museum and Instructors Alexander and Menchell. The role of medal organizations will be discussed, notably Medal Collectors of America, (MCA), of which both instructors are past presidents; American Medallic Sculpture Association (AMSA) and the Token and Medal Society (TAMS).
The number of students admitted to the class is severely limited. Those wishing to attend are urged to contact Seminar Manager Amber Bradish at (719) 482-9865 or https://www.money.org/summer-seminar before May 1 for details on costs and to place reservations.
Today, we close the Numismatic News office in Iola, Wis.
We open our new office in Stevens Point on Monday.
For readers, it is supposed to be a seamless process.
You shouldn't notice. But I do.
How can I help it after all these years here?
Chet Krause founded the paper in Iola in 1952.
The date of the first issue is Oct. 13.
I subscribed in 1969. I joined the staff in 1978.
I will continue to live in Iola, so my ties to the community will remain as strong as ever.
I will continue to work in numismatics, so my ties to this community will also remain strong.
I will put this assortment of things into a paper sack, turn off the computer, and call it a day.
Then I will exit the building that Chet Krause built in 1975 to end my last workday at this location.
It's been an incredible run.
To read the complete article, see:
Era ends with walk down memory lane (http://www.numismaticnews.net/buzz/era-ends-walk-memory-lane)
About 500 people, including 200 children from local elementary schools, gathered to celebrate the official launch of the Apostle Islands quarter at a ceremony at Legendary Waters Resort and Casino.
The event featured the presentation of two of the first quarters produced — one from each of the U.S. Mint's plants, in Denver and Philadelphia. Each student received a free coin, and local residents and coin collectors had an opportunity to obtain rolls of the new quarters.
Local officials are hoping for long-lasting national exposure for the Apostle Islands with the release of the quarter. It's the 42nd national site to be featured on the reverse side of quarters since 2010 as part of the "America the Beautiful" series.
"This is an exciting day for all of Wisconsin, especially the Ashland and Bayfield county area," former Bayfield Mayor Larry McDonald declared.
The program commemorates one prominent national site — such as a park, forest, lakeshore or monument — from each of the 56 U.S. states and territories. The quarters are released at a rate of five a year, with the series set to conclude in 2021.
Henry Buffalo, a Red Cliff elder, spoke about the importance of the islands to the Anishinaabe people, who first inhabited the land centuries ago.
He said the Red Cliff and Bad River bands were instrumental in obtaining federal protection for the Apostle Islands, while also advocating to maintain their tribal lands and their hunting and fishing rights. It was in 1970 that President Richard Nixon signed legislation establishing the national lakeshore.
Marc Landry, acting associate director of the mint's Numismatic and Bullion Directorate, said the Apostle Islands are one of only two lakeshores featured in the America the Beautiful series.
He said the quarter conveys the "splendor, beauty and purpose" of the Apostle Islands, and predicted that it would inspire "millions" of Americans to research the lakeshore.
"Just as the guiding light beacons from the Devils Island lighthouse — as it has done for decades — the Apostle Islands quarter will serve as a shining example of the inherent value of Apostle Islands National Lakeshore, and the people who protect it and frequent it," Landry told the crowd.
To read the complete article, see:
Apostle Islands quarter released (https://www.duluthnewstribune.com/business/tourism/4430494-apostle-islands-quarter-released)
Here's a short video interview with Sculptor-Engraver Renata Gordon of the U.S. Mint. -Editor
To watch the complete video, see:
Apostle Islands National Lakeshore (2018) (https://www.youtube.com/watch?v=p2KLA0Rv8jc&index=1&list=PLoycqRjxZI6Y5A9igJnCtTuDMZhVoyM_9&t=0s)
This segment from a sports radio show is headlined "Rob Gronkowski is a Coin Collector?" -Editor
Suspects responsible for robbing New England Patriots Rob Gronkowski's coin collection were caught when they attempted to exchange them for money because the coins were registered with the Professional Coin Grading Service. Clay Travis is absolutely floored by the idea that a guy like Gronk would even have a coin collection let alone have them registered.
To read the complete article, see:
Rob Gronkowski is a Coin Collector? (https://foxsportsradio.iheart.com/content/2018-04-12-rob-gronkowski-is-a-coin-collector/)
To read the earlier E-Sylum article, see:
CELEBRITY COIN COLLECTOR: DAVID SPADE (http://www.coinbooks.org/esylum_v13n27a26.html)
Football fans were shocked to learn that Patriots tight end Rob Gronkowski is a coin collector.
On Wednesday night ESPN Sports Business Reporter Darren Rovell tweeted a new detail about Gronkowski's $1million home being burglarized on February 5, the night the Patriots lost to the Philadelphia Eagles in Super Bowl LII.
According to Rovell, Professional Coin Grading Services (PCGS) said the suspects were caught after they tried selling two of Gronkowski's Proof Morgan Dollars to a local coin dealer.
Gronkowski, 28, had numbers for the coins that tied them back to him.
Fans immediately commented on Rovell's post saying they were surprised to learn the athlete collected rare coins.
Can we all agree the most shocking part is That Gronk collects coins?' a user named Robb Fluet tweeted.
To read the complete article, see:
'The Gronk collects coins?' Patriots fans surprised to discover Rob Gronkowski's unexpected hobby after suspects who 'burglarized his home' were caught selling his collection (http://www.dailymail.co.uk/news/article-5605959/Patriots-Rob-Gronkowskis-home-robbery-night-Super-Bowl-loss-reveals-hes-coin-collector.html)
To read the earlier E-Sylum article, see:
Role model could give coins a boost (http://www.numismaticnews.net/buzz/role-model-give-coins-boost)
Phil Mernick of London passed along this unusual item which just sold on eBay - a ladle with an early U.S. coin embedded in it. It looks like a 1796 quarter. But is it real? -Editor
Description
A great item here in the form of a Hot toddy ladle.
Twisted handle with metal finial.
White metal ladle bowl and stem.
Inset to ladle is a Liberty USA coin dated 1796
Measurements
32.5 cm long
ladle bowl - 8 x 5 x 2 cm
To read the complete lot description, see:
1796 United States of America Liberty Coin in Hot Toddy Ladle with Twist Handle (https://www.ebay.com/itm/1796-United-States-of-America-Liberty-Coin
-in-Hot-Toddy-Ladle-with-Twist-Handle-/352321222325?nma=true
&si=Z2AzGbALCe%252FNGPsqsoOz9eqeSno%253D
&orig_cvip=true&rt=nc&_trksid=p2047675.l2557)
Here's a selection of interesting or unusual items I came across in the marketplace this week. Tell us what you think of some of these. -Editor
1837 Phalon's Hair Cutting Token

Another Northeast Numismatics piece popped up in my travels this week. The comb and scissors caught my eye. Neat token. -Editor
To read the complete lot description, see:
1837 Phalon's Hair Cutting New York, NY HT-304 (https://www.northeastcoin.com/viewImageStandalone.jsp?itemKey=zi26_388448605)
1865 Australia George Shenton One Pound Note

In West Australia, there are around nine private merchants that issued their own notes between the late 1800's and the early 1900's.
In terms of his influence on the colonial economy of Western Australia, George Shenton was arguably foremost among them, however his unissued one pound notes are the most affordable and accessible of all the private "shinplasters" issued in WA.
When we consider that only three examples of this important WA trader's note have turned up at auction over the past decade, that is quite remarkable.
A good amount of biographical information can be obtained online, needless to say he was a prominent businessman in the West Australian colonial economy right until his death in a shipwreck off Mandurah in 1867.
This unissued note is quite plain, but merchant issues of all types are numismatically important and generally very rare. -Editor
To read the complete lot description, see:
George Shenton Unissued One Pound Trader's Note Ca 1865 Extremely Fine (sterlingcurrency.com.au/items/george-shenton-unissued-one-pound-traders-note-ca-1865-extremely-fine)
1932 Poland 100 Zlotych Proof

A colorful note. -Editor
To read the complete lot description, see:
Poland - 100 zlotych ND(1932) - PROOF PRINT - Pick 74p - RARE (https://auction.catawiki.com/kavels/18014055-poland-100-zlotych-nd-1932-proof-print-pick-74p-rare)
$20 Series 681 Military Payment Certificate

Not a rarity, but always an interesting series. -Editor
To read the complete lot description, see:
$20 Twenty Dollars Series 681 Military Payment Certificate Note (MPC) (https://www.pristineauction.com/a1469819-20-Twenty-Dollars-Series-681-Military-Payment-Certificate-Note-MPC)
Gary Beals of Segovia, Spain submitted these thoughts on the use and misuse of translated names of people and places. Thanks. -Editor
One of my gripes about historians is the translation of people's names. I maintain that the name someone was given in his or her native land cannot and should not be translated — doing so only confuses things. This translation of names goes on in various languages.
Most recently Ken Berger, my friend in San Diego, noted that "Isabella is Elizabeth in Spanish," Well, no. Isabel is Elizabeth in Spanish and Isabella (also sometimes Isabela) is Isabel in English. And while we are at it, her husband and co-ruler was Fernando not Ferdinand.
Confusion abounds when names are translated. When I read the Spanish press journalists often refer to Isabel II as the Queen of England rather than using Elizabeth. This only adds confusion because the only other Isabel who served as Queen in Spain was Isabel II 18_ )
Here a rant from my 2015 Spanish-English numismatic dictionary Numiscadero:
A modest 21st century proposal: let's translate words, not names
In this book we let each country decide how its place names will be spelled and pronounced — and we think the rest of the world should follow that. Not Londres but London. Not Seville but Sevilla. Not Rome but Roma. Not Nueva York but New York. Not Sarragossa but Zaragoza. Not Lisbon but Lisboa. Not Brazil but Brasil. Not Naples or the Spanish Napole, but Napoli. Not Castile but Castilla. Not Inglaterra but England. Not EE. UU. but USA or the U.S. Not dólar but dollar. (There is no English word for peseta, peso or centavo.) Not Peking but Beijing. Not Bombay but Mumbai. Oh, wait — those two have already been fixed. Not Guisqui but whiskey. An exception in this book: We will keep Spain and España. But France, you need to work on that Espagne word.
This process deals with people too: Not Pope Francis but Pope Francisco. There have only been two women named Queen Isabel, (not Isabella) both in Spain. That name translates to Elizabeth, and sometimes in Spanish writing we see Queen Elizabeth II of Great Britain referred to as Reina Isabel II, and that baffles readers for a few seconds. And her son is not Principe Carlos but Prince Charles. Spain's King Juan Carlos' name is not translated English language press largely because no one is named John Charles in English. Now we have his son, King Felipe VI of Spain — but, please, he is not King Philip.
These translated names go far back in time. Centuries ago when it took two months to return home from a grand tour of Europe a wealthy traveler could easily forget how to spell all the places visited. So city of Livorno in Italy since the 1500s has been called Leghorn by the British.
To read the earlier E-Sylum article, see:
NOTES FROM E-SYLUM READERS: APRIL 8, 2018 : Joint Monarchs on Coins (http://www.coinbooks.org/v21/esylum_v21n14a11.html)
This week I added another coin maker to the database of numismatic web sites I'm compiling for the Newman Numismatic Portal. The Intaglio Mint is a Waco, TX firm operated by Mark Bogani and Tim Grat. They produce silver rounds of varying designs, but also have a line of coin replicas. I've highlighted some here. -Editor
Colonial Tribute Series – The Continental Dollar

1776 was a momentous year for the thirteen American Colonies. On July 4th of that year, delegates to the Continental Congress signed a Declaration of Independence, sending notice to England and the rest of the world that the Colonies would submit no longer to outside governance and interference. In recognition of the solidarity of the Colonies and their assumption of the right as a sovereign entity to coin their own monies, plans were made to issue a Silver Dollar. Patterns, using designs provided by Benjamin Franklin, were struck in Pewter, Brass, and Silver.
Intaglio Mint's tribute to the Continental Dollar contains 2 Troy Ounces of .999 Fine Silver. Struck in the smaller 39mm format, as opposed to our 50mm, this art medal creates a dramatic tactile experience as a pronounced heavy round.
The marketing text mangles the history which is still being debated by numismatic scholars. It's a decent replica that shouldn't fool anyone knowledgable who takes a close look. But beware retooled pieces that scrape off the silver content designation. -Editor
To read the complete item description, see:
Colonial Tribute Series – The Continental Dollar – 2 ozt. 39mm .999 Fine Silver Art Medal with Antique Finish (6mm Thick) (https://intagliomint.com/product/the-continental-dollar-tribute-2ozt-39mm-999-fine-silver-art-medal-antique-finish-6mm-thick/)
Colonial Tribute Series – Getz Washington

On the 31st of October 1791, Robert Morris, head of the Senate committee on coinage and former Superintendent of Finance during the Confederation, was appointed to draft legislation that would provide for the establishment of a federal mint, including specifics on the size and design of the coins. Anticipating passage of his version of the legislation, Morris hired engravers to make sample coins to his specifications. Among the engravers he employed was Peter Getz of Lancaster, Pennsylvania.
Peter Getz created the dies for the Getz Washington piece and several others, basing his designs on two British copper proposals of 1791. The United States lacked a mint, and so the Getz pieces were struck in the coach house of John Harper, a metallurgical expert then resident in Philadelphia.
The silver content hallmark is prominent. -Editor
To read the complete item description, see:
Colonial Tribute Series – Getz Washington – 2 ozt. 39mm .999 Fine Silver Art Medal with Antique Finish (6mm Thick) (https://intagliomint.com/product/colonial-tribute-series-getz-washington-2-ozt-39mm-999-fine-silver-art-medal-with-antique-finish-6mm-thick/)
American Ancients Series – Franklin Liberty

These handcrafted art works employ coin making techniques dating from Ancient Greece to the present, making them stunning in appearance and fantastic to hold!
Just as the Ancient Greeks produced their masterworks, the edges of these medals are hammered by hand before being hot struck under high relief dies. Each piece is hand centered by eye while it is red hot and struck without a retaining collar. This makes each medal unique, displaying the characteristics of an ancient coin and the ancient techniques employed to produce it.
While Ancient Greek techniques are used to create the appearance of an ancient coin, the designs themselves are drawn from American coin and medal elements. The anachronism of an archaic fabrication method combined with historic Americana designs, create a distinctive style and a truly beautiful collectible.
This one quickly caught my eye. I like the concept, which leads to interesting and unusual designs. The mintage of these thick three ounce silver pieces was limited to 500. -Editor
To read the complete item description, see:
American Ancients Series – Franklin Liberty – 3 ozt. 39mm .999 Fine Silver Art Medal – Outré High Relief (PATINA FINISH) – Limited Mintage: 500 (https://intagliomint.com/product/and-crafted-3-ounce-silver-art-medal-american-ancients-series-outre-high-relief-franklin-liberty/)
Error Coin Series - Off Center

In the forthcoming issues, Intaglio Mint will offer a comprehensive collector set of error coins fabricated using the very techniques that lead to accidental error coins. Varieties will be released in various Types (Planchet, Striking, and Die) and Classes within those Types in order of complexity of fabrication. For example, common errors such as clips and off center will be released prior to multi planchet errors such as brockages with final production runs of die failure errors, cuds and die clashes, being last. Pricing is tied to the level of complexity involved in the error creation. Albeit controlled, these are not standard minting practices and require an expert knowledge of minting processes in order to maintain safety and quality standards.
Series 1 – Off-Center
The term off-center describes a coin or medal that has been stamped off center with the dies. This is usually the result of the planchet being mis-fed into the coining chamber. The resulting coin or medal has a design that is only partially visible, and the remaining portion being unstruck planchet.
There are interesting variations in the cause of modern off center strikes, stemming from the position of the coining collar.
This one was more alarming. The Gallery Mint also produced intentional error coins, but I believe all had markings indicating that they were copies. I don't see such markings on these. While they won't fool experts, many others could believe they're real. 1,000 examples were struck. -Editor
To read the complete item description, see:
Intaglio Mint Exclusive – Error Coin – Series 1 – "Off-Center" – .999 Fine Silver – Limited Mintage: 1,000! (https://intagliomint.com/product/intaglio-mint-exclusive-error-coin-series-1-off-center-999-fine-silver-limited-mintage-1000/)
To visit the Intaglio Mint web site, see:
https://intagliomint.com
Politics & Prose
I'll start this week's diary with a non-numismatic event that took place last Sunday, April 8th. Regular readers will be famliliar with the members of my Northern Virginia numismatic social group, Nummis Nova. Well, one of our members had a big event that day - Joe Esposito was signing his new book at Washington's landmark bookstore, Politics & Prose. I arrived about 1pm and joined the waiting crowd. Joe was introduced and gave a nice talk about researching his book, Dinner in Camelot: The Night America's Greatest Scientists, Writers, and Scholars Partied at the Kennedy White House.

Nearby street, where I parked

Joe Esposito at the podium
Nummis Nova

On the road in Boston for his book tour, Joe Esposito was unable to join us for the Nummis Nova dinner on April 10th. Our host was Robert Hoppensteadt, who chose Delia's Mediterranean Grill & Brick Oven Pizza in Alexandria, VA.
First to arrive was Eric Schena, who met me on the sidewalk in front of the restaurant. We were the first to be seated. Soon to arrive were Dave Schenkman, Gene Brandenburg and my guest Steve Roach of Coin World. Other attendees included Mike Packard, Jon Radel, Tom Kays, Julian Leidman and Wayne Herndon.
We had a nice table and soon the beverages and appetizers were flowing. I started by passing around a copy of Joe's book which he'd signed for me on Sunday. I'm looking forward to reading it. Here are some photos of the evening.

Wayne Homren, Dave Schenkman, Steve Roach (standing), Gene Brandenburg.
Image courtesy Eric Schena
Back row, from left: steve Bishop, Eric Schena, Steve Roach,
Robert Hoppensteadt, Tom Kays, Mike Packard.
Backs to camera, from left: Dave Schenkman, Jon Radel, Wayne Herndon
Right side, from front: Dave Schenkman, Jon Radel, Wayne Herndon, Julian Leidman

Julian Leidman, Eric Schena, Steve Roach
Photo coutey Gene Brandenburg
Baseball Schedule Tokens
Dave Schenkman brought these rarities along on honor of the start of baseball season.

1910 Baseball Schedule Token

1914 Baseball Schedule Token

1917 Baseball Schedule Token
Dave writes:
The evening was over all too soon. The food and company were marvelous. I really enjoy this club, which is all about the numismatic fellowship without the hassle and stress of officers, elections, and committees - just the fun. 'Til next time.
Animals associated with the province
The Republic and Imperial Rome administrated vast jurisdictional area under it in which many provinces were controlled. Each province was personified as a deity attached to an animal, due to some significance. The above-shown image depicts four coins from different provinces of Rome. Each coin portrays different animals.
The first coin (1a) depicts Aegyptos, Egypt personified as a woman seated on the ground with Ibis, near her leg, depicted facing the goddess. This reverse design of this coin was common in all the coins of Emperor Hadrian. These coins were stuck on the occasion of the Emperor's visit to Egypt. The Ibis was sacred and peculiar to Egypt. It is said that this bird would die if taken somewhere else. Ibis was worshipped, due to its nature to destroy the serpent and insects that destroy the food supply.
The province of Africa, a northern part of the vast continent under the administration of Rome extended to the shores of the Mediterranean Sea. The personification of this province on the coin was same as Aegyptos, her headgear was in the shape of elephant's trunk. Africa holds a scorpion in her right hand on the above-shown coin (1b).
This coin was struck under Emperor Hadrian on his journey to the Province of Africa. The symbol of the scorpion is seen as a rich natural resource of this province. The Scorpion is also recognized as the goddess Africa third venomous animal.
The silver denarius (1c) depicts the personification of the province Hispania near her feet a rabbit. The significance of the hare on this coin was that this animal was found in abundance in Spain. Emperor Hadrian depicted Hispania on the silver, gold and bronze issues during his visit to Spain province. Later on, the same design was copied by Emperor Ulpius Cornelius Laelianus on his gold aureus in 269 CE.
The coin showed in the image 1d is interesting: the personification of the Dacia province in the form of a woman is illustrated in the centre with the eagle and lion depicted near her leg. The animals shown on this coin represent the Roman legions (army units). Lion is the symbol of Legio XIII Gemina and eagle represents Legio V Macedonica legion. This coin was issued to pay homage to the Roman legions garrisoned in the province during Emperor Philip of the Arabs reign.
Other interesting coins presenting goddess and animals are Mauretania with the horse, Africa with the lion, Arabia with camel and Moesia with bull and lion, etc.
Animals as moneyers (Mint masters) initials

The coinage of Roman Republic was issued by the authority of the Roman senate. The denarius series of this monetary system had different variations, in this series different types of anagram, monogram and small animal symbols came up, this kind of coins circulated till 150 BCE. These symbols were the initials of moneyer 's, the mint master in the Roman Republic, three mint masters issued coins
The bronze As depicted in the above image (2a) features a butterfly resting on a vine branch with leaves and grapes around it. In Roman culture, the butterfly represents liberation after the death because of their life cycle. The soul is also called butterfly-soul which gets liberated from a cocoon of the body after death. The significance of butterfly in this coin is unknown, it may be the initials of a moneyer.
A donkey is depicted on the bronze as (2b) standing above the ship Prow. The donkey was an important domestic animal for the common citizens of Rome. On this coin, it may be connected to the moneyer's origin from his lower class.
The dolphin is depicted on the Roman coin in a fixed position or in a state of motion. Dolphin in important to Neptune the god of the sea, it was also associated with goddess Venus and God Apollo. On this denarius (2c) of the republic, the dolphin is depicted below the Dioscuri. This may be connected to a moneyer, but the significance of these initials is still unclear.
The fourth coin in the image, silver denarii (2d) depicts an owl below the deity Dioscuri( twin sons of Zeus). The owl is the companion of Minerva, the goddess of wisdom and strategies. Romans believed that the presence of a hooting owl on the roof brings the news of death. Owl was also the embellishment of knowledge and intelligence.
The last animal in this category is a fly, It is depicted at the bottom of the Biga driven by Goddess Luna on the last coin (2e). This insect may have a symbolic importance in the Roman culture. It has some connection to the epidemic-prone area, but any documented proof is not present. This symbol mostly appears on the coin in the anonymous denarius coinage of the Republic.
To read the complete article, see:
The essence of animals on Roman coins: Phase II (https://www.mintageworld.com/blog/animals-roman-coins-phase-ii/)
To read the earlier installment, see:
The essence of animals on Roman coins: Phase I (https://www.mintageworld.com/blog/animals-on-roman-coins-2/)
Ron Guth of PCGS CoinFacts published this about the 1823 "Patched 3" half that was voted "Coin of the Week" on PCGS Social media this week. -Editor
The so-called "Patched 3" is one of the more interesting varieties among Capped Bust Half Dollars. The variety is actually a die state of Overton-101, which started out as a fairly normal 3, although the top and the bottom halves of the 3 are barely connected. After a certain number of the 1823 O-101 Half Dollars were struck, an engraver took the obverse die and attempted to repair the 3, though the fix came out worse in appearance than the original. The 1823
"Patched 3" is known as Overton-101a and, though it is a late state of O-101, it is collected as a completely different variety (this is akin to the 1807 O-111b "Bearded Goddess," which is also a late state of the O-111 dies).
The "Patched 3" Half Dollar is a common variety and can be found in high grade. At least two dozen Mint State examples are known, with the best topping out at MS66.
The published email showed only the coin, but online at PCGS CoinFacts I was able to find close-up images of the recut date. The normal die is clearly much nicer. -Editor
For the full coin details, see:
1823 50C Patched 3 (Regular Strike) (http://www.pcgscoinfacts.com/Coin/Detail/6133/64)
Leitton Rezaul of Bangladesh is a collector and researcher on British Indian Coinage. He submitted this article on a new die variety he's discovered. Thank you. -Editor
New Die Varieties in Queen Victoria Coins of British Indian Coinage
In British Indian Coinage we can see many Obverse varieties in Victoria Queens's period (1862 to 1876). For example A, B, C, D, but in Empress Period (1877 to 1901) we can see only two Obverse A and C. However both A and C Obverse has some sub verity. For example A1, A2, A3, A4, A5, A6, A7, C1, C2, C3, C4, C5 etc. The interesting thing is, those sub variety has few more variety with little changes in Obverse design. For example, C2 (i), C2 (ii), C2 (iii) etc.
Here I would like to describe a NEW variety. In the Empress period of British Indian coinage the C3 bust was used by the Calcutta mint (except some mules), and mostly it's identified by the number of pearls of the queen's necklace in the second loop and the two extended hairs at the nape of queen's neck.
The C3 bust was first introduced in 1887, and the Calcutta mint was used this bust from 1887 to 1890. But in 1890 the Calcutta mint introduced a new C3 bust with some changes on the Queen's blouse design and created a new C3 bust variety which we can call C3 (a) or C3 (i). The below images are marked with those changes in blouse design.
Both C3 busts have two extended hairs at the nape of the queen's neck and the same 10 pearls of the queen's necklace in the second loop. But the left C3 bust has an incused effect (which marked by the arrow sign) in the flower design of the queen's blouse which was struck from 1887 to 1890 and the right C3 bust has a raised effect in the flower design of the queen's blouse which was struck from 1890 to 1901 and there are some changes in flower design also which we can see in the circle marked area of both images.
In 1890 the Calcutta mint used both C3 and C3 (a) or C3 (i) dies for struck rupee coins; most probably the mint authority used this new variety on a trial basis in this year and that's why few specimens of C3 (a) or C3 (i) exist in 1890 rupee coins.
In 1891 the Calcutta mint stopped using the old C3 die and started using the new dies C3 (a) or C3 (i) till 1901 except for some mules. Below are images of both varieties in the same Calcutta mint of 1890. Both varieties are in my personal collection.

Obverse with old C3 bust

Obverse with new C3 (i) bust
REFERENCES:
1. THE COINS OF THE BRITISH COMMONWEALTH OF NATIONS, Part - 4 India. Volume 2 : Uniform Coinage East India company 1835-58 and Imperial Period 1858 - 1947. Author - F. Pridmore
2. Standard Catalogue of Coins of British India 1835 to 1947 Currency Issues Authors - Gev Kias and Dilip Rajgor.
Here's an interesting item from the upcoming Noble sale in Australia; a 1920 Sydney Sovereign, called "the Greatest Gold Rarity of the British Empire". -Editor
Lot 1267 SESSION 5 (7.30PM TUESDAY 17TH APRIL) Aust Gold - Imperial Sovereigns - St George Reverse
This example, not previously seen, has been consigned by the grandson of Jacob Garrard, who requested the Mint strike a very limited number of sovereigns with the 1920S reverse die to be distributed to his seven children to celebrate his Golden Wedding Anniversary on the 15th of April, 1920. The cost of minting sovereigns had become uneconomic because of the rise in the price of gold (127s 4d per ounce). Throughout the Empire only the Perth Mint struck quantities of sovereigns 1920 to 1924 while Melbourne and Sydney had small issues. It is apparent Sydney had no urgent requirement to mint sovereigns in 1920 with the 1920S mint mark dies.
There are only four other 1920 Sydney sovereigns that have been auctioned:
1) Spink Australia, Sale 2, November 1978 (lot 631), bought for Cullimore Allen, and later sold in Spink London, Sale 15, March 1992 (lot 438).
2) Noble Numismatics, Sale 50, 20th-22nd March, 1996 (lot 1470), George Collection, then at St James' auction, 5th March, 2014 (£542,500).
3) Jaggard, 1979, then at Kurt Jaggard Monetary auction, 11th April, 2006 (lot 404) ($582,500), then at Bentley Collection, Baldwin's auction, 27th September, 2012 (lot 736) (£780,000).
4) Quartermaster Collection, Monetarium, 4th June, 2009 (lot 196) ($840,000). This example, in specimen condition, may have been coined at the closure of the Sydney Mint in 1926 under the supervision of A.M.Le Souef for a VIP like Sir William Dixson.
Refer to St James' Auction 32, 19th May, 2015 (lot 240), and Sterling and Currency Newsletter - "The 1920 Sydney Sovereign: the Greatest Gold Rarity of the British Empire".
To read the complete lot description, see:
Aust Gold - Imperial Sovereigns - St George Reverse (http://noble.com.au/auctions/lot?id=389228)
Pabitra Saha forwarded this article on a possible change to Tainwan's coinage. Thanks. -Editor
Some members of Taiwan's governing Democratic Progressive Party are calling for a redesign of bank notes and coins to remove the portrait of Chiang Kai-shek, who used authoritarian tactics to establish one-party rule on the island that lasted until 1996.
About 11.4 billion coins with Chiang's likeness are in circulation. Restyling the currency, including changes to ATMs, would cost about 50 billion New Taiwan dollars ($1.71 billion). Yang Chin-long, governor of Taiwan's central bank, has said there is no rush to reach a decision.
The DPP was formed in 1986 to advocate for political liberalization and is focused on the island setting a distinct identity from China. Some party members want a redesign because they consider the currency a symbol of past powers. In addition to one-party rule, Chiang's Kuomintang was known for suppression of human rights.
Politics is never far from any decision to introduce or change a nation's coinage. -Editor
But not all Taiwanese hold that view toward the island's history. One woman said she opposed changing the currency because Chiang protected Taiwan from the mainland communists.
To read the complete article, see:
Taiwan weighs removing Chiang Kai-shek from currency (https://asia.nikkei.com/Politics/Taiwan-weighs-removing-Chiang-Kai-shek-from-currency)
This article from British Columbia highlights a local artist who's just produced a coin for the Royal Canadian Mint. -Editor
Andy Everson of the K'ómoks First Nation has been making a splash over the past few years working pop culture into his Northwest Coast artwork. While mostly known for his Star Wars themed work he's also worked Angry Birds and other references into prints. You may have seen him featured on CBC or Chek TV.
His latest work was just released by the Royal Canadian Mint and comes in the form of a single ounce, fine silver coin. I ordered one which arrived yesterday and can safely say it's my favourite design they've released in a few years. Aside from the remarkably West Coast design, the coin has been struck multiple times so that the artwork sticks out a few millimetres. You can see that in the video embedded below.
Priced by the Mint at $149.95, the face value of the coin is $25, should you buy one and decide you wanted to spend it on dinner (DON'T DO THAT). It contains $20.88 worth of silver at today's spot price, but these appreciate in value fast after they sell out. They made 5,000 editions and released them on April 3rd.
To read the complete article, see:
The Indigenous B.C. artist who does the Star Wars stuff just designed an enchanting silver coin (https://www.kamloopsmatters.com/bc-news/the-indigenous-bc-artist-who-does-the-star-wars-stuff-just-designed-an-enchanting-silver-coin-892589)
Here's more information from the RCM web site. -Editor
One of the most powerful spirits in Northwest Coast mythology, the Thunderbird is a supernatural force of nature that emits lightning from its eyes and thunder from its wings. This bird-like creature holds a special place of honour on this collectible piece of art. Beautifully engraved in ultra high relief, the Thunderbird seemingly emerges from your coin, where it is enhanced by a selective touch of colours that reflect the art style of the Kwakwaka'wakw.
For mroe information, or to order, see:
Pure Silver Ultra-High Relief Coin - Thunderbird - Mintage: 5,000 (2018) (http://www.mint.ca/store/coins/pure-silver-ultra-high-relief-coin---thunderbird---mintage-5000-2018-prod3160028)
Carol Bastable of the Love Token Society writes:
Thanks. It's always nice to see numismatics get some attention in the popular media. -Editor
To read the complete article, see:
Love Token Bracelet, ca. 1860 (http://www.pbs.org/wgbh/roadshow/season/22/portland-or/appraisals/love-token-bracelet-ca-1880--201705A18/)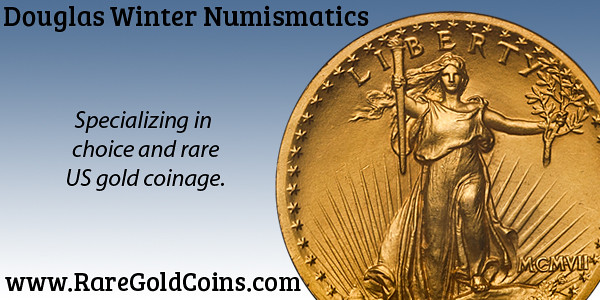 Jeremy Bostwick from Numismagram sent along this press release for a specialized group of medals just added to his site. These pieces are all from the Kyle Ponterio Collection of Music Medals and commemorate some of the greatest musicians from the past. Definitely a neat assortment of types with a common theme. -Editor
Johann Sebastian Bach Bronze Medal

100277 | GERMANY. Johann Sebastian Bach bronze Medal. Dated 1950. Commemorating the 200th Anniversary of the Composer's Death (60mm, 92.09 g, 12h). JOHANN SEBASTIAAN BACH 1685 ~ 1750, bust facing slightly right / 1750 1950, ornate organ. Edge: HOLLAND. Cf. Höhn 76, lot 557. Gem Mint State. Deep brown surfaces, with an attractive matte quality. Rare.
Generally regarded as one of the greatest composers in history, Johann Sebastian Bach (1685-1750) was born in the German Duchy of Sachsen-Eisenach to a family of musicians. Though recognized now for works such as The Brandenburg Concertos, The Goldberg Variations, and the St Matthew Passion, as well as hundreds of cantatas both secular and sacred, he was best known contemporarily for abilities as an organist—as is alluded to by the reverse design of this medal.
To read the complete item description, see:
100277 | GERMANY. Johann Sebastian Bach bronze Medal. (http://numismagram.com/product-page/100277-germany-johann-sebastian-bach-bronze-medal)
Wolfgang Amadeus Mozart Brass Box Medal

100294 | AUSTRIA. Wolfgang Amadeus Mozart brass box Medal. Honoring the Composer and Salzburg (59mm, 25.87 g). By J. Bauer in Vienna. WOLFGANG AMADEUS MOZART, bust left / HOHEN–SALZBURG on garland, view of Hohensalzburg Castle; coat-of-arms below. Edge: Reeded. Niggl –. Virtually as made. Some light spots, roundels in exceptional condition.
One of the most famous and prodigious composers in history, Mozart (1756-1791) was born Johannes Chrysostomus Wolfgangus Theophilus Mozart in the Archbishopric of Salzburg in Austria. At an extremely young age, he showed immense talent with both the keyboard and the violin, and was performing in front of royalty from the age of five. During his rather short life, he composed hundreds of works which have continued to generate a massive influence even to this day.
An interesting piece of exonumia, this 'box' medal is comprised of two hollow shells which can be carefully pulled apart, revealing 10 printed roundels housed inside, featuring various scenes from around the city of Salzburg.
To read the complete item description, see:
100294 | AUSTRIA. Wolfgang Amadeus Mozart brass box Medal. (http://numismagram.com/product-page/100294-austria-wolfgang-amadeus-mozart-brass-box-medal)
Yehudi Menuhin, Baron Menuhin Silver Medal

100274 | GREAT BRITAIN. Yehudi Menuhin, Baron Menuhin, silver Medal. Dated 1966. Commemorating the 50th Birthday of the Violinist (56mm, 97.28 g, 12h). By P. Vincze in London. YEHVDI MENVHIN ÆT SVÆ L, bust right, playing the violin / Instructor (with the features of Menuhin) kneeling right, holding violin set upon base to right and teaching youth to right; CHI NON ARDE / NON INCENDE (Tuscan proverb: "those who do things with passion will passionately inspire others") in two lines in exergue. Edge: FINE SILVER No 72. Niggl 3318. Choice Mint State. Pleasing argent surfaces, with matte brilliance. Though a mintage of 5,000 pieces was authorized, it seems unlikely that this total was ever achieved.
Born in New York City to a family of Belorussian Jews, Yehudi Menuhin (1916-1999) spent much of his career performing in Great Britain where he received a number of awards, honors, and titles, and was widely considered one of the greatest violinists of the 20th century.
To read the complete item description, see:
100274 | GREAT BRITAIN. Yehudi Menuhin, Baron Menuhin, silver Medal. Dated 1966 (http://numismagram.com/product-page/100274-great-britain-yehudi-menuhin-baron-menuhin-silver-medal)
As a political moderate, I believe in doing things, well, in moderation. But can you have too much of a Good Thing? German society is well known for its high savings rate, but some have pointed to the down side of that, the lower circulation of money in commerce, the very fuel for the economy. Berlin's German Historical Museum has mounted an exhibition looking at how the country's focus on saving developed over the years. -Editor

1923 Money Transport Cart
Curator Robert Muschalla said he deliberately wanted to provoke with the title of the exhibition -- "Saving: History of a German virtue".
"The idea isn't to say that saving is good or bad, it's about opening a debate on a topic that is seen as self-evident in Germany... saving has become internalised into a habit," he explained.
Like neighbouring France, Prussia and other German states were roiled by emancipatory ideas spread by the Enlightenment thinkers of the time.
But "while the French carried out their Revolution [in 1789], the Germans invented saving" as the foundation of personal autonomy and a means to pay for education, Muschalla pointed out.
To a state that had asked citizens to fund its war effort against Napoleon by exchanging gold jewellery for iron rings, the savings system was a natural bulwark against enemies within and without.
And when World War I broke out in 1914, ordinary citizens' savings again helped foot the bill...
At the heart of the exhibition stands the symbol of what came next -- a replica of the wheelbarrows used to haul stacks of near-worthless banknotes through the streets during the hyperinflation of the early 1920s.
To read the complete article, see:
Exhibition at German Historical Museum charts Germans' mania for saving (http://artdaily.com/news/103911/Exhibition-at-German-Historical-Museum-charts-Germans--mania-for-saving#.WtNIGojwaAs)
Despite some impressions to the contrary, copyrights do exist in the digital world and just as social media is now facing a reckoning over privacy issues, online publishers need to do better job of (or START to do the job) of policing violations on their platforms. This scary article for numismatic writers and publishers appeared yesterday on the Extreme Tech site. Here's an excerpt. -Editor
My entire book was plagiarized on Amazon. I admit that in the grand scheme of things that could go wrong in tech these days, I wasn't quite expecting this one.
It's all the more surprising because the same distributor handles both books. Last year, our publisher Ziff Davis (ExtremeTech's parent company) published my first book, Breakout: How Atari 8-Bit Computers Defined a Generation. It's about my favorite old computer lineup of Atari 8-bit machines released from 1979 through the 1980s. We produced both print and Kindle versions; for the former, we went through CreateSpace, an Amazon company that prints and distributes books on demand.
It's been available about a year now. I was first alerted to the theft by Kevin Savetz, a well-known Atari 8-bit fan with an excellent radio show called Antic: The Atari 8-Bit Podcast, which he does with Randy Kindig and Brad Arnold. Savetz had bought a copy of the offending book out of sheer interest in the topic. Upon receiving it, he couldn't help but notice it's exactly the same as mine, minus the word Breakout, my original cover, and the layout inside. Everything else is copied word for word, without my name–including the part on the back blurb where he says he's the Editor-in-Chief of ExtremeTech, which is certainly news to me!
I'll update this post when I learn more. But in the meantime, there seems to be a genuine need for some kind of simple, automated check on CreateSpace whenever you upload a new book — at least against the already existing library of CreateSpace books. Seems like a very simple fix to prevent a bad situation like this one. Okay, I'm going to go have a small heart attack now.
To read the complete article, see:
Someone Stole My Entire Book (and My Job) and Is Selling It On Amazon (https://www.extremetech.com/internet/267446-someone-stole-my-entire-book-and-my-job-and-is-selling-it-on-amazon)
You may have the impression that the art business is a fusty world filled with English-accented auctioneers and mysterious billionaire buyers. Truth be told there is some of that, but you might be surprised how technology and even sophisticated banks are revamping and expanding this business.
I spoke about the new world of auctioning not long ago with Kathy and Laura Doyle, mother/daughter and CEO and vice chairman (respectively) of privately held Doyle auction house. The conversation was at the Asian Cultural Center and I asked them about how they were harnessing these trends.
Laura gave an example, saying that her company— which competes with big boys Christie's and Sotheby's—was selling the contents of an apartment that had been done by the renowned designer Miles Redd (79,000 followers on Insta), and by putting items on Instagram, Doyle was able to reach Redd's followers and new audiences as well, that might not have known these items were available.
Shipping, too, is a facet of the business that's evolving. "There are a number of new digital platforms like Shiphawk," says Doyle, "but so far no one has really nailed it in our business. Payments is another aspect that could be disrupted. We use charge cards but on a very limited basis because of charge backs, the terms of guarantee the credit card companies offer their clients and the percentages they charge. New types of payment with lower transaction costs and more protection for the vendor would be helpful for our business." In the future, she says Blockchain could end up playing a big role.
And speaking of cutting-edge, Doyle is really intrigued by Artmyn, an interesting new Swiss company. "It's the most exciting technology that I've seen recently," says Laura. "Artmyn takes 3D photos of paintings where you can change the lighting to really examine the work in an entirely new way. You can see a work at a resolution and with an intimacy and with a level of technology that even surpasses that in person."
Laura Doyle says Artmyn is essentially creating digital fingerprints of works because it can analyze each artwork's unique features like brushwork and technical aspects, like "topography, reflectance and colorimetric properties," which in total would be next to impossible to replicate. At some point Doyle says this can be integrated into some sort of Blockchain technology to really guarantee "provenance and authenticity or works of art," she says.
This kind of process could prove increasingly important as financial institutions have been viewing art as an asset class. "There is a bank that we were working with which was building a collection of jades, for instance, and instead of investing in other kinds of assets, they were using the jades as an asset class for the benefit of their clients," says Kathy Doyle.
To read the complete article, see:
An auction house goes high tech (https://finance.yahoo.com/news/auction-house-goes-high-tech-192013161.html)
I'm not sure how this might apply to numismatics, but an artist organization has adopted a hallmark feature which indicates a digital record storing key physical attributes and provenance data which can by used to authenticate a piece of artwork. This only applies to bronze artworks, but perhaps something like this could be done for medals and limited edition commemorative coins. -Editor
A pioneering hallmark for bronze sculpture, 'Bronzechain', launched today by DACS, in partnership with Verisart, the blockchain certification platform for the arts. The first bronze works to be hallmarked are by sculptor Maurice Blik, whose solo exhibition takes place at Bowman Sculpture, London (13 April – 4 May 2018).
As a revolutionary step for the art world, collectors and bronze foundries, Bronzechain combines the use of a hallmark stamp with innovative blockchain technology, by creating a digital certificate registered by the artist and foundry to validate the authenticity of the artwork in perpetuity.
Whilst gold and silver hallmarks have been utilised for hundreds of years (the former of which was first proposed in the 1300s), Bronzechain is unprecedented, and forges a radical convergence of old and new technologies.
To address the increasing number of bronze sculpture forgeries and fakes in circulation, which damages collectors' confidence and the reputation and skill of the trade, Maurice Blik proposed a bronze hallmark to DACS, seeking their support. Set up by artists, for artists, and as a leading not-for-profit organisation with 30 years' experience in protecting artists' rights and creating innovative services that enhance artists' ability to sustain their practices, DACS is excited to develop and introduce this solution called Bronzechain.
The Bronzechain stamp will be licensed by DACS to approved bronze art foundries. Each bronze produced will be stamped with the Bronzechain hallmark in the wax before casting. A digital certificate of authenticity will be recorded by the DACS copyright licensing service and certified on Verisart. The digital certificate of each work will then be generated and certified by Verisart, the world's leading platform to certify and verify artworks and collectibles on the blockchain.
By storing and securing data using cryptography, the blockchain certificate reinforces the physical hallmark by recording technical data specific to each artwork including dimensions, location of hallmark and edition number. As a result, the handling of bronzes will be significantly more secure and transparent.
Maurice Blik, British sculptor and Bronzechain advocate, said: "With this hallmark, people can be assured that they are getting genuine bronze and are not fooled into buying sculpture described as 'resin bronze', 'cold cast bronze' or 'bonded bronze', believing it to be bronze which it's not, it's plastic."
Mark Waugh, Business Development Director at DACS, said: "We are proud to support the innovative ideas of artists who help us find real solutions that enhance and protect the financial landscape for artists. Bronzechain is a nuanced and intuitive solution that elegantly combines blockchain technology with art world sensibilities to build confidence in the art market through provenance data."
Above is a closeup of the hallmark (bottom left, next to the artist's signature). The identification number would be used to access the database record storing key information about the original piece which could be used for authentication. -Editor
To read the complete article, see:
Bronzechain: New hallmark for bronze with blockchain technology unveiled (http://artdaily.com/news/103868/Bronzechain--New-hallmark-for-bronze--with-blockchain-technology-unveiled#.WtB7sYjwaAs)
Here are some additional items I came across in the media this week that may be of interest. -Editor
Audio: Slave Badges

A South Carolina Public Radio production "South Carolina from A to Z" discusses the rare slave badges once used in that state. Thanks to John Kraljevich for passing this along. -Editor
"S" is for Slave badges. Slave badges served as the physical proof required to demonstrate the legal status of slaves hired out by their masters. Laws controlling such hiring began early, and badges or "tickets" were mentioned by 1751; wearing them was mandated by 1764. In 1783, with its incorporation, Charleston immediately passed badge laws. Although other cities had similar laws, only Charleston badges have survived.
By 1806 badges were valid for a calendar year and were sold at varying fees, in specific categories: mechanics, fruiterers (hucksters), fishers, porters, and servants. All sported a number, a category, and a year. The badges were made of copper of various shapes—round, diamond, or square—depending upon the official maker. By the twenty-first century, slave badges had become highly collectible, often selling for thousands of dollars.
To listen, see:
"S" is for Slave Badges (http://southcarolinapublicradio.org/post/s-slave-badges)
The Hygenic Teller Machine

Studies about how dirty money is are a dime a dozen. This is the first story I've seen where anybody thinks to do anything about it. -Editor
Two Turkish high school students have invented a machine that disinfects banknotes with ultraviolet light, according to a report by Anadolu Agency.
Working with their IT instructor, Osman Bolat and Berat Basara drew up and built the prototype for the "Hygenic Teller Machine," an ATM-like device that accepts banknotes, blasts them with UV light and then returns the disinfected notes to the HTM user.
"During our study, we saw that the growth of the bacteria on money, when exposed to ultraviolet light, stopped," Arpaci told AA. "We developed a device that we named HTM … We have also applied to get a patent for it."
To read the complete article, see:
Filthy lucre? Clean it up in the 'Hygenic Teller Machine' (https://www.atmmarketplace.com/news/filthy-lucre-clean-it-up-in-the-hygenic-teller-machine/)
This week's Featured Web Site is the Bank of Japan Currency Museum.