About Us
The Numismatic Bibliomania Society is a non-profit organization devoted to the study and enjoyment of numismatic literature. For more information please see our web site at coinbooks.org
Subscriptions
Those wishing to become new E-Sylum subscribers (or wishing to Unsubscribe) can go to the following web page link
Membership
There is a membership application available on the web site Membership Application
To join, print the application and return it with your check to the address printed on the application. Print/Digital membership is $40 to addresses in the U.S., and $60 elsewhere. A digital-only membership is available for $25. For those without web access, write to:
Terry White, Treasurer
Numismatic Bibliomania Society
P. O. Box 634,
Canal Winchester, Ohio
43110
Asylum
For Asylum mailing address changes and other membership questions, contact Terry at this email address: terrywhite5475@yahoo.com
Submissions
To submit items for publication in The E-Sylum, write to the Editor at this address: whomren@gmail.com
BUY THE BOOK BEFORE THE COIN
Content presented in The E-Sylum is not necessarily researched or independently fact-checked, and views expressed do not necessarily represent those of the Numismatic Bibliomania Society.
New subscribers this week include: Del Rosario Barrios and Paul Williams. Welcome aboard! We now have 5,784 subscribers.
Thank you for reading The E-Sylum. If you enjoy it, please send me the email addresses of friends you think may enjoy it as well and I'll send them a subscription (but let me know if they are located in the European Union). Contact me at whomren@gmail.com anytime regarding your subscription, or questions, comments or suggestions about our content.
This week we open with more great lots from Kolbe & Fanning's sale 150, five new books, Breen Authentication Certificates, misspelled Hawaii statehood medals, defaced dies, and more.
Other topics this week include collector J.E.P Abbott, dealer Fritz Rudolf Künker, the upcoming ANA World's Fair of Money, Cheerios dollars, the first article written on U.S. numismatics, the SS Central America's fractional gold coins, and Cliff House tokens.
To learn more about coins of the Ptolemaic Empire, Bolen's medals, archaeogaming, the most counterfeited bullion coins, Babe Ruth, Chinese transportation tokens, Devil coins and Operation Mindf***, read on. Have a great week, everyone!
Wayne Homren
Editor, The E-Sylum


Here are some more great lots from the fast-approaching Kolbe & Fanning sale of highlights of the John W. Adams numismatic library. -Editor
JULY 14 SALE OF THE JOHN W. ADAMS LIBRARY
FAST APPROACHING
RARE BOOKS FEATURED IN KOLBE & FANNING AUCTION
Kolbe & Fanning Numismatic Booksellers are celebrating our 150th Auction by offering highlights of the John W. Adams numismatic library on July 14, 2018.
The Adams Library is well known for including one of the finest collections of American numismatic auction catalogues ever assembled. Indeed, Adams is the author of the two-volume standard work on these classic catalogues: United States Numismatic Literature, Volumes I & II. The July 14 sale is, however, not limited to auction catalogues, and includes a number of rare and exceptional books, periodicals, and other items.
A few noteworthy lots include:





Lots 14 and 15
Lot 14: J.A. Bolen's rare 1905 catalogue of his medals, cards and facsimiles
Lot 15: the very rare Bowers Coin Company Catalog of Rare United States Coins, a virtually unknown Bowers publication from early 1957

Lots 18 and 188
Lot 18: the 1708 Act of Queen Anne regulating the value of coins in America, one of the most important governmental attempts to control American coinage during the colonial period
Lot 118: a beautifully bound set of the first seven original issues of the Colonial Newsletter

Lots 119 and 277
Lot 119: an original 1875 Crosby in a Nova Constellatio binding, one of a small number of copies specially bound by the author

Lots 196-198
Lots 196-198: store cards issued by Tom Elder, including one commemorating the 1910 ANA Convention and his sale of the Peter Mougey collection held around the same time
Lot 277: a deluxe leatherbound copy of Howard Newcomb's United States Cents of the Years 1801-1802-1803

Lot 282
Lot 282: an entirely complete set of the rare Canadian Antiquarian and Numismatic Journal

Lots 349 and 355
Lot 349: the rare second series of Wayte Raymond's Coin and Medal Bulletin (1923-1933), complete
Lot 355: an original copy of the very rare separate bound offprint of Edmund Slafter's The Vermont Coinage.
The extensive, full-color catalogue is now available at bid.numislit.com. The sale will feature live online bidding using Kolbe & Fanning's custom third-party online bidding platform. Printed catalogues are being mailed to established customers. Bidders wishing to make an appointment to view auction lots are invited to contact David Fanning at df@numislit.com.
Kolbe & Fanning Numismatic Booksellers LLC is a licensed and bonded auction firm in the State of Ohio. For more information, please see the Kolbe & Fanning website at numislit.com or email David Fanning at df@numislit.com.
Coins of the Ptolemaic Empire, Part 1, Volumes 1 and 2 (Precious Metal and Bronze) by Catharine Lorber, is the massive, long-anticipated catalogue of coins struck by the first four Ptolemaic kings. It essentially rewrites the sections on these rulers in J. N. Svoronos' classic, but now much out of date, Ta Nomismata tou Kratous ton Ptolemaion (1904). The body of coinage catalogued by Svoronos is enlarged by more than 300 further emissions in precious metal and more than 180 emissions in bronze, recorded from subsequent scholarship, from hoards, from commercial sources, and from private collections, and constituting about a third of the total catalogue entries.
Lorber's attributions, dates, and interpretations rest on numismatic research since Svoronos, or on the latest archaeological and hoard information. She also provides extensive historical and numismatic introductions that give the coins deeper context and meaning. The coinage of Ptolemies I through IV is supplemented by a few issues possibly attributable to Cleomenes of Naucratis, the predecessor of Ptolemy I in Egypt, as well as by coinages of Ptolemy Ceraunus, Magas, and Ptolemy of Telmessus, members of the Lagid dynasty ruling their own kingdoms outside of Egypt.
About the Author
Catharine Lorber holds a BA in Classical Greek from UCLA. She spent nearly 40 years as a cataloguer in commercial numismatics, from the early 1970s until her retirement in 2009. As an independent researcher she specialized in the publication of coin hoards as well as studies pertaining to North Greek, Thessalian, Judaean, Seleucid, and Ptolemaic coinages. Her most important previous contribution was in the Seleucid field, in collaboration with Arthur Houghton: Seleucid Coins: A Comprehensive Catalogue (Part I, 2002; Part II, 2008, with Oliver Hoover as a third coauthor). Her book credits also include Amphipolis: The Civic Coinage in Silver and Gold (1990). Since 2000 Lorber has published more than 40 papers and book chapters treating Ptolemaic coinage or iconography.
List price (2 vols.): $325.00 plus shipping & handling
Member price (2 vols.): $230.00 plus shipping & handling
Bronze Vol. ISBN: 978-0-89722-332-4
Precious Metal Vol. ISBN: 978-0-89722-331-7
Hardcover, 2-volume set, 8.5? x 11?
Bronze Vol.: 205 pages, 46 b/w plates
Precious Metal Vol.: 625 pages, 76 b/w plates, 5 maps
For more information, or to order, see:
Coins of the Ptolemaic Empire (2 vols.) (http://numismatics.org/store/lorber/)
SESTERTSIST SENDINI. 2000 AASTAT RAHA EESTIS
Author: GUNNAR HALJAK, MAURI KIUDSOO, IVAR LEIMUS
For the first time, the work brings to the reader the collection of Estonian coinage in all its diversity, from the money that was cast on behalf of the Roman emperors to souvenir and commemorative coins issued to the 100th anniversary of the Republic of Estonia. Among them there are Viking-era treasures, medieval money-laundering in the centers of Old Livonia, local coins under Swedish and Polish rule, monetary affairs in the tsarist and pre-war Estonia, foreign signs of the years of occupation, and reborn Estonian kroon.
This is not only a handbook for the collector-numismatist, but also, and above all, a tool for both the commonplace of the past and for the professional historian, the orientation of the past few generations of money in the world. The book contains more than 400 illustrations and a list of recommended literature from which more in-depth information can be extracted.
ISBN 9789949624225
PUBLISHED: 2018
LANGUAGE In Estonian
FORMAT Hard cover
PAGES 288 pg
DIMENSIONS 289x215x20 (mm)
PUBLISHER ÄRIPÄEV
ADDED: 27.04.2018
For more information, or to order, see:
SESTERTSIST SENDINI. 2000 AASTAT RAHA EESTIS (https://www.rahvaraamat.ee/p/sestertsist-sendini-2000-aastat-raha-eestis/1029927/en?isbn=9789949624225#)
To read the CoinsWeekly article, see:
The first book about the monetary history of Estonia has been published (http://www.coinsweekly.com/en/News/The-first-book-about-the-monetary-history-of-Estonia-has-been-published/4?&id=5460)
I'm pleased to announce the Algeria chapter is now available for individual sale at US$9.99, and as a free download to subscribers.
With this release, coverage for Algeria is complete, from earliest issuer in 1851 to today's current issuer. Additionally, the coverage is far more detailed and accurate than what you'll find in the SCWPM, with complete signature tables, and varieties broken down by date, series, and signatures.
Algeria (Africa)
This 40-page catalog covers notes issued by Banque de l'Algérie (Bank of Algeria) from 1851 to 1961, Banque de l'Algérie et de la Tunisie (Bank of Algeria and Tunisia) from 1949 to 1960, Banque Centrale d'Algérie (Central Bank of Algeria) from 1964 to 1984, and Banque d'Algérie (Bank of Algeria) from 1992 to present. Revised 29.06.2018.
Currently 268 chapters of The Banknote Book have been published as individual high-resolution PDF files. This represents a total of 4,789 pages covering 45,096 types and varieties.
For more information on The Banknote Book, see:
http://www.banknotenews.com/banknote_book/banknote_book.php
ANS Publications Director Andrew Reinhard has published the first book of his own, on the intersection of archaeology and video games. Congratulations! It's not numismatic, but check it out if you have an interest in either of the two topics. -Editor
ARCHAEOGAMING
An Introduction to Archaeology in and of Video Games
Andrew Reinhard
Video games exemplify contemporary material objects, resources, and spaces that people use to define their culture. Video games also serve as archaeological sites in the traditional sense as a place, in which evidence of past activity is preserved and has been, or may be, investigated using the discipline of archaeology, and which represents a part of the archaeological record. This book serves as a general introduction to "archaeogaming"; it describes the intersection of archaeology and video games and applies archaeological method and theory into understanding game-spaces as both site and artifact.
Andrew Reinhard is the Director of Publications for the American Numismatic Society and is currently working towards his PhD in archaeology at the University of York's (UK) Centre for Digital Heritage. He coined the term "archaeogaming" and runs the archaeogaming.com blog and twitter. In 2014, he and a team of archaeologists helped excavate the Atari Burial Ground in Alamogordo, New Mexico.
For more information, or to order, see:
ARCHAEOGAMING An Introduction to Archaeology in and of Video Games (http://berghahnbooks.com/title/ReinhardArchaeogaming)
See Andrew's blog for more information. -Editor
To read the complete article, see:
Archaeogaming: The Book (what's in it, and how to order) (https://archaeogaming.com/2017/12/02/archaeogaming-the-book-whats-in-it-and-how-to-pre-order/)
Our readers have spoken, and we have listened. Readers love the huge amount of new content in the Monthly Greysheet, but they don't love the oversized pages and newsprint that comes off on their hands.
Starting with the August 2018 issue, Monthly Greysheet will be printed in magazine-quality format with full color throughout. Our first three issues (May-June-July) of the consolidated Greysheet, Bluesheet, and Goldsheet newsletters were published on newsprint tabloid, a temporary format that we used until we could identify a print house for our "dream" publication. "Subscribers are going to love the new Monthly Greysheet," says CDN Publisher John Feigenbaum. "This magazine is the culmination of everything we've ever wanted to include in the world's most important numismatic publication."
The magazine will have everything you're now getting in the tabloid-style publication, and it will also offer many more benefits, including:
Smaller 9″ wide x 10.75″ tall page
Color-coded edge printing for easy access to your favorite series
"Perfect," square-edge binding
Easy size to print for download subscribers
Ink will not come off on your hands
More pricing than ever!
FREE copies will be available to the first 500 dealer requests and new subscribers at the ANA World's Fair of Money. Stop by and pick up a complimentary issue!
Some readers have complained about the number of ads in the new Monthly Greysheet, so we are removing the cover page ads. We cannot reduce the interior advertisements as the revenue we generate from these ads is critical to our survival, and we feel there is a genuine benefit to dealers who are able to promote themselves through this important publication. We hope you will understand and support the dealers that support CDN!
Please send any feedback and suggestions to editor@greysheet.com so we can consider them!
To read the complete article, see:
August Monthly Greysheet Format Upgraded to Magazine-Quality Paper & Binding (http://blog.greysheet.com/august-monthly-greysheet-format-upgraded-to-magazine-quality-paper-binding/)
The latest addition to the Newman Numismatic Portal is a group of Walter Breen coin authentication certificates. Project Coordinator Len Augsburger provided this report. -Editor
Prior to the advent of the 3rd party "slab," Walter Breen played a role in establishing authentication for various numismatic items. Breen's expert opinions, which took the form of a "certificate of guarantee," served to establish a basis for negotiation between buyer and seller. R. W. Julian has contributed electronic copies of a number of these, recently recovered from an Indiana estate.
This group includes eight letters of authentication (dated 1975-1979) signed by Walter Breen on the Pine Tree Galleries letterhead. Coins authenticated are an 1851 double eagle, 1909-S Indian cent, 1787 NOVA EBORAC copper, 1787 Connecticut cent (M. 4-L), 1781 North American Token, Massachusetts $4 note (May 5, 1780), 1787 Immunis Columbia, and 1786 Vermont copper (BB-5).
Breen signed many of these, likely in the hundreds, and they are collectible by variety. This group was written on the Pine Tree letterhead, but others are known on blank paper, usually signed with Breen's signature purple pen. Other variants no doubt exist. Perhaps E-Sylum readers could share other examples?
Image: Breen letter from 1975, authenticating a 1786 VERMONTENSIUM piece (BB-5).
Link to Breen authentication certificates on Newman Portal:
https://nnp.wustl.edu/library/book/547337
E-Sylum Kudos
Larry Gaye writes:
Aw, shucks. Thanks. As noted, I get a lot of help from my friends, who contribute some amazing stuff every week. -Editor
Haraszthy's Winery
From Istanbul, Mary Lannin writes:
To read the earlier E-Sylum article, see:
THE S.S. CENTRAL AMERICA'S LOST MINT DOCUMENTS (http://www.coinbooks.org/v21/esylum_v21n25a20.html)
Queen Christina's Crowned C Countermark
Regarding Queen Christina of Sweden (1626–1689), who was mentioned in last week's item on "Queer coins: LGBTQ rulers through history", Jim Duncan of New Zealand writes:
Interesting. Can anyone confirm the Christina crowned C stamp? -Editor
To read the earlier E-Sylum article, see:
QUEER COINS: LGBTQ RULERS THROUGH HISTORY (http://www.coinbooks.org/v21/esylum_v21n25a29.html)
Stone Mountain Half Dollar Research Update
Regarding his request last week for Stone Mountain Half dollar information, Robert C Whitehead writes:
Both the sculpture and coin are great works of art, and Robert's new web site is a great compendium of information on them. Please do continue to help out where you can. -Editor
Regarding the differences between the coin and the carving, James Harris adds:
To read the earlier E-Sylum article, see:
STONE MOUNTAIN COMMEMORATIVE HALF RESEARCH (http://www.coinbooks.org/v21/esylum_v21n25a14.html)
Capital Gazette Reporter Wendi Winters
Regarding Capital Gazette reporter Wendi Winters John Kraljevich wrote (on Facebook):
To read the complete article, see:
Threepence the richer (http://articles.baltimoresun.com/2003-11-13/news/0311130405_1_mumford-chalmers-coins)
Last week Anne Bentley sought assistance identifying the above Islamic coin. -Editor
Ken Spindler of San Diego writes:
Chip Howell writes:
OTTOMAN EMPIRE. Abdülhamid I (AH 1187-1203 / AD 1774-1789) Zolota. Constantinople. Dated AH 1187//9 (AD 1795/6).
Obv: Legend in four lines, with RY date.
Rev: Legend in five lines, with mint and AH date.
KM 391.
Condition: Near extremely fine.
Weight: 12.87 g.
Diameter: 36 mm.
To read the complete lot description, see:
https://www.numisbids.com/n.php?p=lot&sid=1320&lot=1151
Thanks! -Editor
To read the earlier E-Sylum article, see:
NOTES FROM E-SYLUM READERS: JUNE 24, 2018 : Islamic Coin/Token identification Sougnt (http://www.coinbooks.org/v21/esylum_v21n25a17.html)
Last week Dick Johnson noted that one of the Hawaiian islands was misspelled on some of the the Hawaii Statehood Medals, but didn't know which ones. -Editor
Paul Williams of Holabird Western Americana writes:
Matt Damon? I guess we're cooler than we thought... To help Paul stay in touch I added him to our mailing list. But it doesn't make us any less cool. -Editor
Dick Grinolds writes:

Left; NII HAU; Right: NIIHAU
To read the NGC Collectors Society page, see: The Official Hawaii Statehood Medals (https://coins.www.collectors-society.com/wcm/CoinCustomSetView.aspx?s=8012)
To read the earlier E-Sylum articles, see: MORE ON THE 1959 HAWAII GOLD STATEHOOD MEDAL (http://www.coinbooks.org/esylum_v12n39a16.html)
MORE ON THE HAWAII STATEHOOD MEDAL (http://www.coinbooks.org/v21/esylum_v21n25a18.html)

Canceled 1870 Half Dollar Obverse Die
Cancel. To withdraw from further use. To cancel a die is to mutilate it in such a way that a pristine specimen cannot be struck from it; to cancel a coin or medal is to physically change it from it's original state. Dies are cancelled when a limited edition has reached its announced quantity struck, or when no further use can be made from that die.
Coins and medals are cancelled when it is not convenient to toss them in a melting pot. They are cut, holed, mashed, segmented or corrugated. The pieces are then stored until they can be placed in a melting pot as a first step of recovering their metal content.
In 2001 with the introduction of the new Euro coinage in selected countries in Europe, when old coins were replaced by the new coinage they were cancelled by perforation. A machine used in France pierced 12 tiny holes in each coin. The machine was called a trouilloteuse. See DEFACE, MELTING.
CLASS 04.4
Canceled Die. After a coin or medal issue is completed, and to guarantee no unauthorized specimens can be struck, dies are sometimes canceled by defacing (or destruction). Coin dies are severely treated when canceled: the face containing the design can be entirely ground off, melted by intense flame or otherwise obliterated. Medal dies are usually DEFACED with a thin line or lines ground into the face of the die through the design. Any medal struck from such dies would show these defacing marks and are called STRUCK FROM CANCELED DIES (as evidence they have, indeed, been canceled). Sometimes canceled dies are then preserved in archives of a museum. The medal illustrated shows not only a line ground into the face of a die but also a line of lettering sunk into this channel as well.
CLASS 04.4
Deface. Purposefully mutilating the face of a die to prevent its further use; to CANCEL. Dies can be defaced by grinding lines across their surface so a pristine specimen cannot be struck from it. When a defaced die is so used to strike a specimen the piece is said to be struck from CANCELLED DIES. Other methods of defacing are grinding away the entire striking surface, by torch melting, or by a sledge hammer blow to obliterate all or part of the design.
A defaced coin or medal is called VANDALIZED.
CLASS 04.4
To read the earlier E-Sylum article, see:
1870 HALF DOLLAR CANCELLED OBVERSE DIE (http://www.coinbooks.org/esylum_v18n32a27.html)
Book lovers should be word lovers as well.
Looking for the meaning of a numismatic word, or the description of a term? Try the Newman Numismatic Portal's Numismatic Dictionary at: https://nnp.wustl.edu/library/dictionary
Or if you would like a printed copy of the complete Encyclopedia, it is available. There are 1,854 terms, on 678 pages, in The Encyclopedia of Coin and Medal Technology. Even running two a week would require more than 19 years to publish them all. If you would like an advance draft of this vital reference work it may be obtained from the author for your check of $50 sent postpaid. Dick Johnson, 139 Thompson Drive, Torrington, CT 06790.
John Lupia submitted the following information from the online draft of his book of numismatic biographies for this week's installment of his series. Thanks! As always, this is an excerpt with the full article and bibliography available online. This week's subject is American silver coin collector J.E.P. Abbott of New Jersey. -Editor
Joseph Edward Potts Abbott (1840-1914), was born on August 20, 1840 at Tuckahoe, Cape May County, New Jersey, the third child and son of Judge John Chattin Abbott (1803-1891), and Ann Godfrey Treen Abbott (1812-1864).
He attended the public schools, after which he taught at the public schools for three years. He studied law under George Spofford Woodhull, N. J. Supreme Court Justice (1866-1880), and was admitted to practice law in November 1865, and counsellor in June 1870. He was admitted to practice in U. S. Courts in 1869.
As a schoolboy he began collecting minerals.
In 1876, he exhibited his mineral collection comprising nearly one thousand specimens at the Centennial Exhibition at Philadelphia.
He began corresponding with the Chapman Brothers in 1881 based on records found in the Lupia Numismatic Library, Special Collection, The Chapman Family Correspondence Archive.
It was at this period he began amassing an extensive coin collection over the next thirty years. In 1910, Francis Bazley Lee reports that his collection of American silver coins was considered one of the finest in the country.
In 1885, he was president of the Mays Landing and Egg Harbor City Railroad Company.
Abbott served as Atlantic County Prosecutor in the Court of Pleas beginning March 7, 1898 at the behest of Governor Griggs.
In 1903, he was reappointed by Governor Murphy. He remained in office until 1908, retiring at age 68.
He died on May 24, 1914. He is buried at Union Cemetery, Mays Landing, Atlantic County, New Jersey.
Interesting mystery! Would anyone have any leads on the whereabouts or disposition of Abbott's collection? -Editor
To read the complete article, see:
ABBOTT, JOSEPH EDWARD POTTS (https://sites.google.com/a/numismaticmall.com/www/numismaticmall-com/abbott-joseph-e-p)
* * * * *
The entire inventory of the Lupia Numismatic Library is for sale. Individual items will be available before the remaining archives are broken up into parcels sold at philatelic auctions in the U. S. and Hong Kong. Check NumismaticMall.com frequently as dozens of new items with estimates will be posted daily until everything is sold.
All inquiries will be given prompt and courteous attention. Write to: john@numismaticmall.com .
German coin dealer Fritz Rudolf Künker received two awards recently; here is an excerpt from the press release. In the photo, Künker is holding the 2018 Eligius Award. From left to right: Fritz Rudolf Künker, Dr. Barbara Simon (President of the German Numismatic Association), Albert Raff (Chairman of the jury who is in charge of the award ceremony). -Editor
Fritz Rudolf Künker honored with two important awards in 2018: the German Eligius Award and the Swiss Otto Paul Wenger Award
The German Numismatic Association and the Verband Schweizerischer Berufsnumismatiker made the same decision within the same year. Honoring his contributions to numismatics, Fritz Rudolf Künker has been granted their most prestigious awards.
On May 5, 2018, the president of the Deutsche Numismatische Gesellschaft (German Numismatic Society) Dr. Barbara Simon presented Fritz Rudolf Künker with the Eligius Award. On June 28, 2018, the Verband Schweizerischer Berufsnumismatiker followed. They honored Künker with the Otto Paul Wenger Award.
Fritz Rudolf Künker undoubtedly deserves both of these awards reflecting his commitment to the world of numismatics. He has repeatedly advocated the cooperation of dealers, collectors, scholars, and museums. And that's not all there is to him. His outstanding French skills allowed him to work as a mediator between German and French coin dealers. He was a link between Paris and the IAPN. Fritz Rudolf Künker is one of the great unifying figures of numismatics. With his dedication, enthusiasm, and integrity he can prove to any politician why collecting and trading coins and medals is an essential part of European cultural life.
From a small coin collector to an international auction house
Fritz Rudolf Künker was fascinated by numismatics at an early age already. A Saxon Five- mark coin from 1903 sparked his interest and thus he began a collection of coins of the German Empire as a secondary school student.
Peter Berghaus, who taught at the University of Münster at the time, became Künker's numismatic mentor. Berghaus's lectures were inspiring to many of the most renowned German numismatists. Although Künker was studying history and Romance studies – first in Berlin in 1967 before he transferred to Münster in 1969 – he nevertheless attended Berghaus's lectures and read up on the academic aspects of numismatics.
It was around the same time that Fritz Rudolf Künker opened his own coin store in the small village of Schapdetten close to Münster in 1971. It was a one-man business in his student shack; his own collection served as seed money.
Thus, he took the chance he was given as collecting coins became a mass phenomenon in the 70s. On August 15, 1971, President Richard Nixon directed to suspend the convertibility of the dollar into gold, which resulted in a fear of inflation in Germany as well and consequently increased the demand of investments assets. Month after month more people were interested in coins and precious metals. Therefore Fritz Rudolf Künker could hire his brother Horst- Rüdiger Künker as his first employee in charge of gold trade. With K1 and K2, as the brothers are referred to in-house, the story of a business began that would develop into the largest numismatic auction house in Europe.
The first small store was opened in Osnabrück in 1973. Although the numismatic scene preferred Munich or Zurich, Fritz Rudolf Künker remained faithful to Osnabrück throughout all these years of success. In 1985 the company moved to a Gründerzeit style villa within the city. It was vacated in May of 2014 in favor of a new building that had been constructed for the auction house.
Nowadays the Künker company has more than 50 employees and branch offices or representatives in Munich, Berlin, Hamburg, Znojmo, and Zurich. Fritz Rudolf Künker was never someone who did not know how to delegate work. Along with the move to the new headquarters, he stated that from July 1, 2014 on the sole management would be in the hands of his son Ulrich Künker and Dr. Andreas Kaiser.
Commitment to the collector
The cooperation of all branches of numismatics was always at the center of attention for Fritz Rudolf Künker. His conciliatory nature and resentment to hatred made him a central figure in the world of numismatics. As he cultivated contacts even in politics he was able to quietly exert his influence in the name of numismatics. One of his biggest successes was probably the peaceful settlement of a dispute regarding the Horn collection which ended with a win for all those involved: Through selling said collection the Otto-und-Emma-Horn-Stiftung finally obtained the funds they desperately needed, thanks to generous donations the Numismatic Cabinet of Dresden acquired those coins from the collection that their own collection was missing, and other collectors could purchase the remaining coins of excellent provenance. The Sächsische Numismatische Gesellschaft awarded Künker for this accomplishment in June of 2015. His involvement in the restitution of the Gotha collection also came up in this context.
It is less known that Fritz Rudolf Künker was one of the first coin dealers who presented both collection and their collectors as one unit in his auction catalogs. Names such as Karl Witte (Auction 3), Egon Beckenbauer (Auction 7), Dr. med. Georg Stalling (Auction 15), and Gerhart Rother (Auction 189) are just a few names who are representative of all those collectors who put their trust in Künker to sell their collections.
One of the cornerstones of his success was certainly the sense of deep respect that he showed concerning the life's work of a collector. A great number of collectors were memorialized in his auction catalogs.
To visit the Künker firm web site, see:
https://www.kuenker.de/en
Here's a press release about the newest staff member at CNG. -Editor
Classical Numismatic Group, of Lancaster, Pennsylvania and London, England, is pleased to announce that longtime ancient coin specialist David S. Michaels will be returning to the firm as of July 1 st , 2018.
Michaels, who previously worked for CNG from 1999-2001, has 30 years of experience in both running his own company and as a director with three of the largest auction houses in the field, most recently as Director of Ancient Coins for Heritage Auctions from 2010 to 2017. "I could not be happier to be rejoining this extraordinary firm," Michaels said. "It will be my goal to use everything that I have learned over three decades to help maintain and grow CNG's leadership in this field."
"Dave will be helping to reestablish our presence at the major U.S. coin shows, something we have neglected over the last few years, as we focused on our auction business," stated Victor England, Senior Director of CNG. Michaels will attend around 10 major U.S. coin/trade shows each year, beginning with the American Numismatic Association's World's Fair of Money in Philadelphia from August 14-18.
In addition to attending shows, Michaels will work closely with Senior Directors Victor England and Eric McFadden, and the CNG numismatic staff, to secure consignments for future electronic, mail-bid, and live auctions, including Triton XXII, scheduled for January 2019. He can be reached at his email address, dave@cngcoins.com, as of July 1 st , 2018.
Michaels has possessed a lifelong fascination with ancient history, starting with a viewing of the movie "Cleopatra" at the age of six in 1964. "For some reason those scenes of Greco-Roman grandeur just stuck with me and the Ancient World has been my passion ever since," he said. Michaels will be using this passion to write and create more historical content for CNG's auction catalogs and website.
Originally a journalist, a chance purchase of an ancient Roman coin during a visit to Italy in 1985 turned his life around. "Within three years I'd started a little coin company, Imperial Coins, to finance my collecting habit," he recalled. In 1988, he quit his job as a newspaper editor to become a fulltime coin expert with Worldwide Treasure Bureau in Visalia, California. In 1991, he started Palladium Numismatics, which he operated for eight years before joining Classical Numismatic Group as Sales Director in 1999, a time when CNG was pioneering Internet coin sales for ancient coins and hitting its stride with the Triton series of auctions in New York.
In 2002, Michaels moved back to California to join Freeman & Sear as Vice President of Sales. During his eight-year tenure, he created and managed the firm's website, brokered its foundation, with Harlan J. Berk, Ltd., of the Gemini series of auctions, and was the company's main public face at coin shows.
In 2010, Michaels moved to Heritage Auctions as Director of Ancient Coins, where he helped the Dallas-based firm develop a major presence in a field it had never previously tapped. Over his nearly eight years with Heritage, the World/Ancient coin department sold more than $62 million worth of ancients.
An expert on the ancient Roman military, Michaels has authored several novels and magazine articles on historical themes. In 2002, he cofounded the Legion VI Victrix historical reenactment group, which has appeared in numerous television documentaries and given presentations at the world-famous Getty Villa Museum in Malibu, CA. His wife, Lorie Ann Hambly, is also an ancient historian and author. He has three daughters, Alexandria, Arianna and Julienne, all of whom reside in California.
To visit the CNG web site, see:
https://www.cngcoins.com/
The 2018 ANA World's Fair of Money is fast approaching, and helpers are needed to ensure the smooth running of the event. Please consider this volunteer appeal from the host club, the Pennsylvania Association of Numismatists. -Editor
Hello Fellow Collectors,
Mid August is quickly approaching. We at the Pennsylvania Association of Numismatists (PAN) are excited to be the host organization at the American Numismatic Association World's Fair of Money to be held August 14-18 in Philadelphia, PA.
One of our responsibilities is to provide volunteers to answer questions, provide directions and information to the thousands of attendees that will travel to our historic and wonderful state.
If you plan to attend this impressive numismatic event, we are asking if you are willing to put aside a few hours during your time there to help. Volunteerism is a vital part to insure a successful event.
Please reply by email if you are willing to help. The ANA will provide special Volunteer Shirts to make us easily visible to answer attendee questions. Don't worry. We will give you a cheat sheet with the answers. We enthusiastically await your "count me in" response.
Thank you,
Your friends at PAN
Email PANcoins@gmail.com
Time to muster the troops! I've already signed up - I'll be introducing some of the Money Talks speakers - see the next article in this issue for the full lineup. Volunteers are needed in multiple areas, including the entry area, exhibit area, and Money Talks. Please consider helping out even if it's only for a couple hours here and there. All hands are needed to make this a great show for everyone. -Editor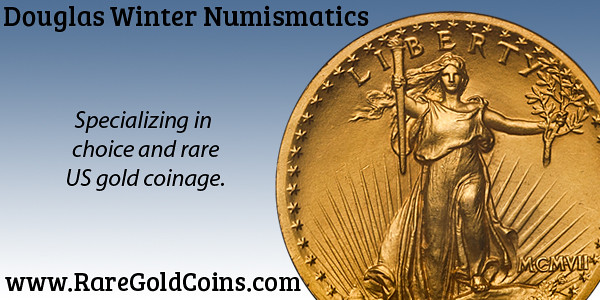 One of my favorite features of the American Numismatic Association World's Fair of Money conventions are the Money Talks presentations from top collectors and researchers around the country. Here's the lineup for 2018. -Editor
Learn from fellow numismatists, collectors and members about their passions and latest research. Free to attend, the presentations are 30- to 45-minute programs, with time to ask questions at the end.
Take this opportunity to learn about a variety of topics, ranging from "eBay for the Coin Collector" to "Parthia: The Forgotten Empire."
Money Talks are Thursday, Aug. 16 through Friday, Aug. 17 from 10 a.m. to 5 p.m. (Room #121B – Pennsylvania Convention Center; Philadelphia, PA)
THURSDAY AUGUST 16, 2018
9:00 AM Robert Fritsch
The Lure & Lore of Collecting Medals
10:00 AM Joseph Gorman
Cryptocurrency: Bitcoin
11:00 AM Ron Shintaku
1793 U.S. Copper Coinage: Historic, Scarce, & Desirable
NOON P. Scott Rubin
Philadelphia and Its Connection to the 1861-dated Confederate Half Dollar and Cent.
1:00 PM Citizens Coinage Advisory Committee
Why Did They Do That? An In-depth Discussion of the Interaction Between the CCAC, Congress and the United States Mint
2:00 PM Citizens Coinage Advisory Committee
Why Did They Do That? An In-depth Discussion of the Interaction Between the CCAC, Congress and the United States Mint
3:00 PM Q. David Bowers, Steve Hayden, Fred Holabird, Neil Musante, & David Schenkman, with Susan Trask (Moderator) --
Meet the Experts: A Symposium on the Why, What, & How to Collect Tokens and Medals
4:00 PM David Schwager
eBay for the Coin Collector
FRIDAY AUGUST 17, 2018
9:00 AM Kenny Sammut
World Coins Minted in the United States
10:00 AM Steve Roach
10 (or so) Trends That Are Shaping Coin Collecting Today
11:00 AM Bob Evans
The Many (and New) Treasures of the S.S. Central America: Revelations & Stories From the 2014 Recoveries
NOON Douglas Mudd
Parthia: The Forgotten Empire
1:00 PM Len Augsburger
The Numismatic Future with the Newman Numismatic Portal
2:00 PM Scott Travers
Coin Preservation, Storage & Safety
3:00 PM Rod Gillis
Strategies to Dispose of Your Collection
4:00 PM John Frost
Fascinating New Discoveries Regarding Father-Son Mint Engravers William & Charles Barber
To read the complete article, see:
ANA WORLD'S FAIR OF MONEY MONEY TALKS SCHEDULE (https://www.money.org/uploads/Money%20Talks%20Daily%20Schedule%20-%202018%20World%27s%20Fair%20of%20Money.pdf)
Another great opportunity for attendees of the American Numismatic Association World's Fair of Money conventions are the Technical Series Seminars. Here's the lineup for this year. -Editor
Attendees interested in becoming wiser collectors are encouraged to sign up for the ANA's pre-convention Technical Series Seminars. The seminars take place at the Pennsylvania Convention Center and at the Philadelphia Marriott Downtown, located adjacent to the convention center. ANA members who register online by June 29 receive a $25 enrollment discount; life members receive an additional $40 off.
Coin Grading, Problem Coins & Conservation
(Prior to the Philadelphia World's Fair of Money)
The biggest mistake collectors and dealers make is buying coins they shouldn't have purchased in the first place—coins that have grade, surface or conservation issues that they didn't see.
This seminar will help students avoid costly mistakes by developing their grading skills and teaching them to spot a wide variety of surface problems, enhancements, alterations and conservation issues that can adversely affect a coin's grade. The material covered is comprehensive and suitable for novice and experienced collectors. The seminar uses images, discussion and hands-on examination of hundreds of coins in the ANA's Grading Sets.
Instructor: Brian Silliman
Date & Time: August 12-13; 9 a.m. to 5 p.m.
Cost: $259; Register by June 29 for a $25 discount. ANA life members save an additional $40.
Location: Philadelphia Marriott Downtown
An Introduction to Collecting Ancient Greek & Roman Coins
(Prior to the Philadelphia World's Fair of Money)
Students will learn the basics of collecting ancient Greek and Roman coins in this two-day class, designed specifically for new and beginning collectors.
Topics include a general survey of ancient coins, how to build a basic reference library, utilizing the Internet for collecting and research, and learning the basics of detecting counterfeits. Participants are encouraged to bring their own coins for discussion.
Instructor: Kerry K. Wetterstrom
Date & Time: August 12-13; 9 a.m. to 5 p.m.
Cost: $259; Register by June 29 for a $25 discount. ANA life members save an additional $40.
Location: Philadelphia, PA
Fundamentals of Digital Photography
(During the Philadelphia World's Fair of Money)
Learn the basics of numismatic photography: from shooting images to preparing them for the web, presentations or publication using Adobe Photoshop.
Students should bring their own "macro-capable" cameras and several coins they would like to photograph, and are encouraged to bring their own high-speed laptops and software.
Instructor: Clark Fogg and David Heinrich
Date & Time: August 16-17; 10 a.m. to 3 p.m
Cost: $359; Register by June 29 for a $25 discount. ANA life members save an additional $40.
Location: Pennsylvania Convention Center
To register, see:
https://www.money.org/WFM-seminars#register
The Anti-Counterfeiting Task Force (ACTF) of the Industry Council for Tangible Assets (ICTA) has published the results of a survey aimed at understanding the nature and extent of the problem of counterfeit coins and bars in the numismatic marketplace. Here's an excerpt, -Editor
Silver, gold American Eagles most counterfeited bullion coins
Since 1986 when the United States Mint first introduced silver and gold American Eagle bullion coins, they have been top sellers in the United States as well as around the world.
A new survey conducted by the Anti-Counterfeiting Task Force indicates the popular U.S. bullion coins are now leaders in a category their manufacturer would rather not be in – the most frequently encountered bullion coin counterfeits.
Some 43.3 percent of U.S. coin dealer respondents to the survey report customers seeking to sell them counterfeit silver American Eagle bullion coins. Similarly, 41.2 percent report customers trying to sell them fake gold American Eagle bullion coins. The most frequently encountered fake foreign gold bullion coins include the South African gold Kruggerand at 30.4 percent, the Canadian gold Maple Leaf at 24.2 percent, and Mexican gold 50 pesos at 20.1 percent.

Real 2017 silver and gold American Eagle bullion coins.
"The survey results are not surprising to us," said Beth Deisher, the Industry Council for Tangible Assets Director of Anti-Counterfeiting. "Counterfeiters -- primarily from China -- target the most popular products, usually market leaders with the highest brand identification."
She cited survey results in two other categories – bullion bars and collectible classic U.S. coins.
PAMP (Suisse) gold ingots and bars are the worldwide market leader; 57.8 percent of U.S. dealers in the survey reported customers seeking to sell them counterfeit gold PAMP bars and 36.1 percent reported encountering fakes of Australia's Perth Mint gold bars. For silver, fakes of privately minted bars bearing the logos of the SilverTowne Mint, 24.7 percent, and the private Sunshine Mint (19.9 percent) registered highest in the survey.
Among collectible classic U.S. coins, Morgan silver dollars at 71.7 percent led the list of most frequently encountered counterfeits, followed by Trade dollars, 66.6 percent; Seated Liberty dollars, 48.6 percent; Lincoln cents, 35.9 percent; Peace dollars, 33.1 percent; and Early American copper large cents and half cents, 29.7 percent.
Among collector gold U.S. coins, 42. 1 percent of the dealers reported counterfeits of the $2.50 gold coin are the most frequently encountered, followed by fakes of $5 gold, 36.2 percent; $20 gold, 33.4 percent; $1 gold, 33.1 percent; and $10 gold, 27.6 percent.
Deisher noted it is illegal to possess, buy, or sell counterfeits of U.S. or foreign coins and that most dealers refuse to knowingly purchase fakes.
"Dealers tell us they often encounter people who have unknowingly purchased fake coins or bars via the internet or from flea markets thinking they have gotten a bargain because the price they paid is a fraction of the market value of the real items. When they attempt to sell their "bargains" to dealers they learn there is no Santa Claus in numismatics. Their fakes are worthless." Deisher said.
She said that dealers also encounter people trafficking in counterfeits who know exactly what they are trying to sell. "The traffickers are quick to leave when they realize they can't fool the dealer," Deisher explained.
To read the full press release, see:
http://www.ictaonline.org/news
So how many Cheerios coins did YOU put aside? Yeah, me neither. Well, here's someone who did, and he had a nice payday at the end of the rainbow. The story is from PCGS. -Editor
Recently, a PCGS Collectors Club member from Seattle submitted a 2000 Lincoln Cent and Sacagawea Dollar to PCGS for grading with the 'Cheerios' designation. The coins arrived still sealed inside the Cheerios packaging and therefore qualified for the designation. The Sacagawea Dollar received a grade of PCGS MS68 and the Lincoln Cent received a grade of PCGS MS67 Red. Since these coins rarely come through our facility, it is always a treat to handle a complete unopened Cheerios two-coin set. We were curious to know more about the submitter and how he obtained the coins, so we reached out to Paul from Seattle and he was delighted to share the story.
JH – Hi Paul, how did you obtain the 2000 Cheerios Dollar and Cent? Did you find it or buy it?
Paul – It came out of my cereal box back in 1999-2000. I set it aside just thinking that something in its original packaging would have more value than if it was opened.
I set the packaging aside in my desk and didn't think about it for 15 years. A few years ago, I found it in my desk and decided to look it up on-line to see if it had any value. I was quite surprised to see that it was very likely a very rare coin because of the "enhanced tail feathers" and could potentially be very valuable. I finally decided to submit it for grading because I knew it would have more value both being authenticated and graded.
JH – Do you collect other coin series or only Sacagawea Dollars?
Paul – The easy answer is no. The better answer is that I am a collector of basketball and baseball cards and have used your sister company PSA quite often to get cards graded. As part of my collection I have quite a few unopened packs dating back to the 1950's. In the card world unopened material commands a premium. This is the primary reason I decided to not open the Cheerios package that contained the Sacagawea dollar and the cent. I finally decided that the coin needed to be graded so I chose PCGS. As an aside, I appreciate PCGS sending back the original packaging for the coins!
JH – What was your reaction when you found out you had a valuable coin?
Paul – The entire family was quite excited too, that the coin we had set aside for 18 years turned out to be both valuable and rare.
JH – Do you still buy cheerios?
Paul – Of course, we still buy cheerios!
JH – What are your plans with the coin?
Paul – We haven't decided but it is possible that we will put it up for auction along with the cent.
Currently, the PCGS Price Guide Value for a Sacagawea 'Cheerios' Dollar in MS68 is $9,250 with a population of just 42 and none graded higher. What coins have you been storing that could be worth a PCGS expert opinion?
To read the complete article, see:
PCGS Grades Cheerios Sacagawea Dollar (https://www.pcgs.com/news/a-box-of-cheerios-worth-over-$9%2C000)
It's been a while since we've looked at new coin designs. Based on dealers', mints' and central Banks' news mails, ultra-modern numismatist Pabitra Saha reports on the latest coin designs. Here's one that caught my eye this week. -Editor
2018 France 10 Euro Gates of Versaille

France - € 10 Euro - 2018 - Gates of Versaille
A very intricate obverse design, and the gilding nicely sets off the key portion. Squeezing too much into a design is often a recipe for disaster, and I think this works. Can anyone tell us what the reverse design represents? The Monnaie de Paris product page I found doesn't say. -Editor
For more information, or to order, see:
THE GATES OF THE CHÂTEAU DE VERSAILLES 10€ SILVER COIN (https://www.monnaiedeparis.fr/en/shop/coins/the-gates-of-the-chateau-de-versailles-10eu-silver-coin-proof-quality-with-gold-deposit)
The Wild Goose

Jury's Special Award
Design of Kanta Satou Tokyo Metropolitan KOGEI High School
Name: Kanta Satou (JAPAN)
Title: The Wild Goose
Nicely done. I like both sides of this design, and don't think I've seen anything like the treeline perspective on the right. I saw this one in the results of the Japan Mint's 2017 International Coin Design Competition. -Editor
To see all the winning designs:
The Final Judgement of the International Coin Design Competition 2017 (https://www.mint.go.jp/eng/enjoy-eng/competition-eng/eng_event_finaljudge2017.html)
Jeremy Bostwick of Numismagram passed along these three medals which comprise a decidedly American theme for his July upload of new material. In this focused grouping, one will find presidents past and those who would have been, a Hall of Famer and a majestic statue, and colonial Delaware along with some pastoral farming scenes. -Editor
Washington Hall of Fame Medal

100353 | UNITED STATES. George Washington bronze Medal. Dated 1900. The Erection of the Hall of Fame for Great Americans (69mm, 119.96 g, 12h). By A. Scharff in Vienna. GEORGE WASHINGTON / BORN 1732 DIED 1799, bust facing slightly left / HALL OF FAME FOR GREAT AMERICANS ERECTED IN THE CITY OF NEW YORK IN 1900, façade view of the Hall of Fame for Great Americans; in foreground, in five lines on garlanded cartouche, NEW YORK VNIVERSITY CHARTERED MDCCCXXXI / VNIVERSITY HEIGHTS PVRCHASED MDCCCXCI / VNIVERSITY COLLEGE REMOVED MDCCCXCIV / THIS HALL OF FAME WAS COMPLETED MCM / IN HONOR OF GREAT AMERICANS. Edge: Plain. Baker E356b. Choice Mint State. Warm brown surfaces, with an alluring matte finish; a few inconsequential spots on the obverse. An impressive portrait.
Designed by the exceptionally talented Austrian medalist, Anton Scharff, this attractive piece of Washingtonia can be regarded as the initial offering in the Hall of Fame of Great Americans series, which came much later.
Nice medal. You don't often see a profile of Washington like this. -Editor
To read the complete item description, see:
100353 | UNITED STATES. George Washington bronze Medal. (https://www.numismagram.com/product-page/100353)
Lincoln Emancipation Proclamation Medal

100351 | UNITED STATES. Abraham Lincoln bronze Medal. Dated 1865. The Emancipation Proclamation (60mm, 107.72 g, 12h). By H. Bovy in Paris. ABRAHAM LINCOLN PRESIDENT OF THE UNITED STATES / BORN FEB 12TH 1809 DIED ASSASSINATED APRIL 15TH 1865, bust right / WITH MALICE TOWARDS NONE WITH CHARITY FOR ALL / 4TH MARCH 1865 / EMANCIPATION OF SLAVERY PLACLAMD SEPTEMBER 22 1862 in four lines. Edge: Plain. King 229. Choice Mint State. Extremely glossy chocolate brown surfaces, with an alluring underlying luster; a few scattered marks and rub on the highest points. A highly attractive and seldom-seen Lincoln medal of foreign commission and manufacture.
Designed by the celebrated Swiss medalist Hugues Bovy, this impressive piece was issued sometime in the period following Lincoln's assassination and the late 1860's, honoring his Emancipation Proclamation. Two versions of the medal exist, with the present example being the scarcer of the two. The other (King 230) features a more grammatically correct reading of 'abolition of slavery proclaimed' on the reverse.
To read the complete item description, see:
100351 | UNITED STATES. Abraham Lincoln bronze Medal. (https://www.numismagram.com/product-page/100351)
Babe Ruth Medal

100359 | UNITED STATES. George Herman 'Babe' Ruth gilt silver Medal. Dated 1974. Commemorating the Former Home Run King (63mm, 143.88 g, 12h). By J. DiLorenzo and the Medallic Art Co. Facing bust, wearing Yankees cap; facsimile signature below / TRIBUTE TO THE "BABE" 714 LIFETIME HOMERUNS, follow through of the Babe swinging for the fences; Babe Ruth International logo to right. Edge: 122 MACO 24 KT. G/P ON .999 SILVER. Choice Mint State. Pleasing matte surfaces, with some hairlines on the reverse. Includes original box, with stand and pamphlet. Serially numbered 122 of a limited mintage of 714 pieces.
Baseball's first homerun king, George Herman 'Babe' Ruth was an attraction on the diamond like no other, swinging for the fences in an era when few could even dream of rivaling his power. Earning the nickname 'the Sultan of Swat,' he recorded 714 homers over his storied career, a number which has long since been synonymous with him. In April 1974, however, this fabled number was eclipsed by an equally prolific slugger from the opposite side of the plate, Henry 'Hank' Aaron. In honor of the Babe's lengthy tenure as the homerun king, the Medallic Art Co. struck 714 of these medals in gilt silver–one for each of his dingers.
All hail the Babe! -Editor
To read the complete item description, see:
100359 | UNITED STATES. George Herman 'Babe' Ruth gilt silver Medal. (https://www.numismagram.com/product-page/100359)
Here's a selection of interesting or unusual items I came across in the marketplace this week. Tell us what you think of some of these. -Editor
Cilicia, Mallos Stater

Lot 105. Cilicia, Mallos. Ca. 440-390 B.C. AR stater.
Cilicia, Mallos. Ca. 440-390 B.C. AR stater (20 mm, 11,15 g, 12 h). Winged male figure advancing left, holding solar disk with both hands / MA[?], swan standing left, wings raised. Cf. Casabonne Type 82; SNG France -; SNG Levante -. VF.
A great coin. I don't think I'd ever seen this design before. From the upcoming Agora Auctions July 10, 2018 sale. -Editor
To read the complete lot description, see:
Lot 105. Cilicia, Mallos. Ca. 440-390 B.C. AR stater. (https://www.agoraauctions.com/listing/viewdetail/40188)
Chinese White Metal Trade Token

A Chinese white metal trade token, impressed character marks, 2½" x 2"
I don't believe I've ever seen a coin or token shaped like this. Can anyone provide more information? What is it, and where are such pieces catalogued? -Editor
To read the complete lot description, see:
A Chinese white metal trade token, impressed character marks... (https://www.easyliveauction.com/catalogue/lot/
668e62bdae186e2d0879d58dc4e6d690/0af8d24542e81eb9357e7ef448a6646f/antiques-collectables-lot-100/)
1788 Revolution Jubilee Penny

Description: Token, 18thC: William III of Blessed Memory / Revolution Jubilee 1788 Penny in white metal, D&H Middlesex no. 201, EF
This Middlesex Conder token commemorates the centennial of the 1688 "Glorious Revolution", also called the Revolution of 1688, in which King James II of England was overthrown. -Editor
To read the complete lot description, see:
Lot 1218: TOKEN, 18THC: WILLIAM III OF BLESSED MEMORY / REVOLUTION JUBILEE 1788 PENNY IN WHITE METAL, D&H MIDDLESEX NO. 201, EF (https://www.invaluable.com/auction-lot/-1-c-77D452EA4B)
1795 London Corresponding Society Token

MIDDLESEX, LONDON CORRESPONDING SOCIETY. 1795. The fable of the bundle of sticks. Rev.: A dove with an olive branch. UNITED FOR A REFORM OF PARLIAMENT. 10,52 g. D&H 286 b. Ef/vorzüglich 100,-
Nice token. Can anyone provide good images of other tokens issued by the society? Here's more on them from Wikipedia. -Editor
To read the complete Wikipedia aticle, see: London Corresponding Society (https://en.wikipedia.org/wiki/London_Corresponding_Society)
To read the complete lot description, see:
Halfpenny. 1795 BRITISCHE TRADE TOKEN. MIDDLESEX, LONDON CORRESPONDING SOCIETY. Ef / EF (https://www.ma-shops.com/stollhoff/item.php?id=4954&lang=en)
Carnegie Hero Grave Marker Medallion

I've never seen a Carnegie Hero medal in this format. The lot listing does not show the back of the piece. I do know the Commission issues grave markers for deceased awardees, but those are decorative medallions, not actual medals. Here's what the commission's web site says. -Editor
So this looks to me like a grave marker that either wasn't affixed to a headstone, or was somehow removed from one. It's not ultra-rare. Families of awardees can just call the commission to order one. -Editor
To read the complete web page, see: Grave Marker (http://www.carnegiehero.org/awardees/grave-marker/)
To read the complete lot description, see:
1924 Carnegie Hero Fund Bronze Award Medal for Heroism RARE- HERBERT H. FREELAND (https://www.ebay.com/i/273310119986)
The former archivist of the Carnegie Library of Pittsburgh's rare book collection told investigators he conspired with the owner of an Oakland bookseller since the 1990s to steal and resell items taken from there.
Gregory Priore, who was terminated from the library on June 28, 2017, and John Schulman, who co-owns Caliban Book Shop, are under investigation for theft, receiving stolen property and criminal mischief, according to hundreds of pages of documents unsealed Thursday in Allegheny County Common Pleas Court.
No charges have been filed in the case.
The documents, which include applications for search warrants, inventories from completed searches and affidavits laying out probable cause in the investigation, have been sealed since last summer.
They reveal that a total of nearly 320 items were removed from the Oliver Room at the library's main branch in Oakland, valued at more than $8 million.
Of those items, dozens were recovered in the Caliban Book Shop Warehouse in Wilkinsburg during searches there in August, court records show. Among them, "Mathematical Principles of Natural Philosophy," Isaac Newton, 1803, and "Philosophae Naturalis Principia Mathematica," Isaac Newton, 1833. Also recovered were maps and plates and loose pages believed to have been cut from books in the collection.
The affidavit noted the recovery at the warehouse of two Mercator-Hondius maps in a plastic sleeve, which also contained an eBay receipt showing a sale of the items for $149.99 from Nov. 2, 2008. The payment was sent to an email address of rarebkstore@hotmail.com, which investigators said belonged to Caliban.
Investigators with the Allegheny County District Attorney's Office were called in in June 2017 and, according to the documents unsealed Thursday, began executing search warrants in August.
Among the places searched were the homes of both Mr. Priore and Mr. Schulman, as well as the Caliban Book Shop and warehouse.
It wasn't until the search of his home on Aug. 24, according to an affidavit, that Mr. Priore "admitted having conspired with Schulman since the late 1990s in the theft and selling of rare books, maps and/?or plates from the Oliver Room."
To read the complete article, see:
Court documents detail theft of rare maps, books, prints from Carnegie Library (http://www.post-gazette.com/local/city/2018/06/29/carnegie-library-pittsburgh-rare-books-stolen-search-warrants-gregroy-prioire-jonathan-schulman/stories/201806280184)
Hiram Funbun writes:
Ellen Smith writes:
To read earlier E-Sylum articles, see:
CARNEGIE LIBRARY NUMISMATIC LITERATURE (http://www.coinbooks.org/esylum_v07n29a09.html)
LIBRARY RARE BOOK ROOM (http://www.coinbooks.org/esylum_v11n22a05.html
CARNEGIE LIBRARY OF PITTSBURGH RARE BOOK THEFTS (http://www.coinbooks.org/v21/esylum_v21n12a07.html)
Here are two items that particularly caught my eye in the upcoming Kolbe & Fanning sale of highlights of the John W. Adams library. Both are from the early days of numismatics in America. First up is lot 263. -Editor
The Author's Revision of the First Article on American Numismatics
Mease, James. DESCRIPTION OF SOME OF THE MEDALS, STRUCK IN RELATION TO IMPORTANT EVENTS IN NORTH AMERICA, BEFORE AND SINCE THE DECLARATION OF INDEPENDENCE BY THE UNITED STATES.
Collections of the Massachusetts Historical Society. Third Series, Vol. IV. Cambridge: Charles Folsom, 1834. 8vo, finely bound in recent tan quarter morocco with dark green cloth sides; spine with five raised bands, ruled and lettered in gilt. v, (3), 336 pages. [Mease's article appears on pages 297–320.] A bit trimmed when bound, but unobtrusively so. Fine. $1000
A landmark of early U.S. numismatic literature, Mease's article in this volume of the Collections of the Massachusetts Historical Society is a revision and expansion of his 1821 article published in the Collections of the New-York Historical Society, the first article written on a strictly American numismatic subject for numismatists (the 1800 article by Kunze includes some American content, but in the main discusses foreign coins). The article is expanded from 18 to 24 pages, and adds material to Mease's descriptions of the medals from the War of 1812. Bound by Harcourt Bindery. Ex William A. Burd Library
For more information, or to bid, see:
The Author's Revision of the First Article on American Numismatics (https://bid.numislit.com/lots/view/1-132CSN/the-authors-revision-of-the-first-article-on-american-numismatics)
Another selection from the Kolbe & Fanning sale 150 of highlights of the John W. Adams library is lot 361, the rare and important 1861 Vattemare catalogue. -Editor
Vattemare, Alexandre. COLLECTION DE MONNAIES ET MÉDAILLES DE L'AMÉRIQUE DU NORD DE 1652 À 1858, OFFERTE A LA BIBLIOTHÈQUE IMPÉRIALE TANT AU NOM DU GOUVERNEMENT FÉDÉRAL ET DES CITOYENS DES DIVERS ÉTATS DE L'UNION AMÉRICAINE QU'EN SON PROPRE NOM... CATALOGUE AVEC NOTICES HISTORIQUES ET BIOGRAPHIQUES. Paris: Imprimerie de Ad. Lainé et J. Havard, 1861. 12mo, original printed russet wrappers. 2 blank leaves, 134, (2) pages, 2 blank leaves. Wrappers reinforced with archival tape. Completely deacidified. Very good. $250
"Alexandre Vattemare is recognized among American numismatists as one of the fathers of the discipline in the New World, having assembled the first comprehensive collections of American coins, medals, and paper currency, and produced the first comprehensive catalog of American numismatics." — Alan Stahl, in The Extravagant Ambassador: The True Story of Alexandre Vattemare, the French Ventriloquist Who Changed the World, Boston Public Library, 2007. Nicholas Marie Alexandre Vattemare, founder of the System of International Exchanges, was born in Paris in 1796 and died there in 1864.
A man of many talents, he was a surgeon early in his career and later became a well-known ventriloquist and magician who traveled throughout Europe and America. He subsequently gave up this occupation to promote adoption of his Système d'Échange International, initially aimed at the exchange of duplicate books between libraries, especially government publications. Later it was extended to include works of art, maps, natural history specimens, coins, medals and other similar objects.
He came to America in 1839 and again in 1847, and was granted funds by Congress and by several state legislatures to further his scheme, which met with greater success here than in Europe. He effected several exchanges with the National Institute (later the Smithsonian Institution).
This elusive 1861 work describing American coins, medals and tokens from 1652 to 1858 was written to complement the holdings of the Bibliothèque Nationale. Following an interesting historical overview, from colonial issues to pioneer gold, some 381 pieces are described in detail. Sometimes mintages (frappage) are noted, and many of the early entries feature historical notes that are usually interesting if not in all cases completely accurate.
A few excerpts follow: Vattemare provides a detailed description of a Brasher doubloon "qui se trouve à la monnaie fédérale de Philadelphie..."; he notes that the cents of "1808 à 1815" bear "le portrait de madame Madison"; of an "1815" cent he writes that "Vu la cherté du cuivre, occasionnée par la guerre avec l'Angleterre, il ne fut pas frappé de cents en 1815. L'existence de cette pièce prouve une fois de plus qu'il y avait à Birmingham un monnayage clandestin de pièces américaines, introduites aux États-Unis par le Canada et la Nouvelle-Écosse"; an 1840 half cent ("Demi-cent") is described as bearing the "Effigie de Mme Patterson"; he discusses "médailles de paix," noting that "Les peace medals sont les seules qui portent l'efigie du président des Etats-Unis," and that "Après le déclaration d'indépendance, les premières médailles ont été exécutées en France... Notre collection comprend 14 de ces médailles, 4 de Duvivier, 7 de Dupré et 3 de Gatteaux"; etc. A Table Alphabétique is provided for the sections on both coins and medals, the latter is also accompanied by a Liste de Graveurs.
All in all, the Catalogue is a most interesting early source of information on American numismatics. Of the author, "Vattemare the Magician," as he is termed in American Numismatics before the Civil War 1760-1860, Q. David Bowers writes that Vattemare visited America two or more times in the 1830s to the 1850s and "came upon the numismatic scene in the form of a mini-tornado of frenetic activity." Apropos of the section heading, Bowers humorously observes that "Upon visiting Matthew A. Stickney, the well-known Salem, MA, collector, Vattemare was watched very closely by his host, who was somewhat fearful that by sleight-of-hand he might purloin his prized 1804 silver dollar!"
Scarce and important. Ex Craig and Ruanne Smith library (Kolbe Sale 95, lot 192); ex David F. Fanning's February 2008 fixed price list, item 182; ex William A. Burd Library.
For more information, or to bid, see:
Vattemare's 1861 Catalogue (https://bid.numislit.com/lots/view/1-132CY3/vattemares-1861-catalogue)
We have a couple of items about the Royal Canadian Mint this week. Here's one about their new "100% Canadian" gold coin. -Editor
The Royal Canadian Mint is proud to issue its first collectible coin crafted entirely of Nunavut-sourced gold. Designed by Inuk artist Andrew Qappik, the reverse image highlights the walrus, ptarmigan, polar bear, bowhead whale and narwhal, all framed within the outline of a maple leaf. The beautifully crafted coin is available for purchase as of today.
In another innovation, the 1/10 oz. gold coin is struck on newly developed blanks that are thinner and wider than usual, yet with the same relief, allowing for a larger canvas for the Arctic-themed design. The obverse features the effigy of Her Majesty Queen Elizabeth II by Susanna Blunt.
"In anticipation of Nunavut's 20th anniversary, the Mint is very pleased to celebrate the beauty and talent that Nunavut and its people add to the Canadian fabric," said the Mint's Vice President of Sales Chris Carkner. "From the responsibly-mined gold, to the artist and his design, Canadians can be proud of this 100% Canadian coin."
The coin is crafted from 99.99% pure gold, mined in Nunavut at the TMAC Resources' mine at Hope Bay and by Agnico Eagle Mines' Meadowbank mine, near Baker Lake, Nunavut.
"We are honoured that gold from our Meadowbank mine is part of the Royal Canadian Mint's special Symbols of the North collectible gold coin", said Sean Boyd, Vice-Chair and CEO of Agnico Eagle Mines. "Our Inuit employees, suppliers and partners can all take great pride in knowing that they have participated in making this unique coin that celebrates their heritage and culture."
To read the complete article, see:
Canadian Mint issues Nunavut gold coin (https://www.newswire.ca/news-releases/royal-canadian-mint-issues-first-coin-minted-of-pure-nunavut-gold-686557771.html)
To read the complete article, see: Canadian Mint crafts coin from Nunavut gold before territory's 20-year anniversary (http://www.cbc.ca/news/canada/north/canadian-mint-nunavut-gold-coin-1.4722386)
Maybe I just have too much time on my hands, but I enjoy finding numismatic articles on decidedly non-numismatic publications such as this piece on modern Canadian coins from a site for news on mining and exploration. Here's an excerpt. -Editor
Although often extending the bounds of traditional coinage, the Mint acknowledged its heritage with a Colonial Currency of the Atlantic Provinces set that mimics the condition of used currency.
Money's appeal couldn't be more obvious, yet coins specifically bring to mind values intrinsic, speculative or esthetic. By no means neglecting the first two, the Royal Canadian Mint has been emphasizing the third, and in ways increasingly innovative. Issuing over 200 such products each year, its "coins" have become more and more exotic. That shows in two recent releases, which can be said to source their materials from the end of the Earth and beyond.
"As a commercial Crown corporation, we don't rely on any taxpayer funding to finance our operations," explains communications officer Alex Reeves. "So we need to finance ourselves and that has led us to a number of competitive fields, collector coins being one, bullion being a big part of it as well, and foreign circulating coins also."
While the Bank of Canada prints paper money, the Mint strikes currency coins for Canada as well as countries on every continent. Its bullion, especially the one-ounce Maple Leaf gold coin, is sought after by the world's speculators and hoarders, as well as collectors.
But can the Mint's increasingly creative collectibles still be considered coinage? Yes, according to Reeves. "They are coins by definition as legal tender, having a denomination and identifying country of origin," he points out. That doesn't mean they can't be innovative.
"Collectors come to us from all over the world so innovation helps us stand out in a crowded marketplace. We use it to get people's attention and increase the appeal of our products."
At a ceremony attended by former Canadian astronaut Dave Williams, the Mint used the Royal Astronomical Society of Canada's 150th anniversary to unveil "a truly out-of-this-world collectible." As if to make the one-ounce silver coin impractical for vending machines, a bit of rock from Campo del Cielo sticks out of the surface. The fragment fell to earth about 4,500 years ago when the Argentinian field underwent a meteorite bombardment.
Using designs from Canadian artist Alexandra Lefort, the coin depicts the Eagle Nebula and its pillars of interstellar gas and dust along with the Moon, the Andromeda Galaxy and a blazing meteorite in addition to the genuine iron-enriched supplement.
Also with a $20 face value, 5,500 versions—each unique for the shape of its other-worldly content—went on the market for $149.95 each.
In April the Mint marked another extra-terrestrial event with an elliptical black-light-glowing piece portraying Manitoba's 1967 Falcon Lake UFO sighting.
Last year's glow-in-the-dark toonie was named Most Innovative Circulating Coin by the International Mint Directors Conference.
Some other unusual creations this month included a six-ounce silver coin with a gold-plated miniature carousel that rotates with the help of a magnet. "Even the horses move up and down on this dazzling creation which is limited to a worldwide mintage of only 1,000," states a promo.
To keep the ideas flowing, the Mint maintains two R&D departments, one at the Winnipeg home of circulating coin production, the other in Ottawa, location of the head office, as well as bullion and collectible production.
"We do have a broad range of expertise in our staff and it's something we take seriously and keep investing in," Reeves says. "We see ourselves as industry leaders for innovation" with some examples including colouring processes and security features. "We've made security features on our bullion coins that can't be found elsewhere, and we have a broad range of innovation on our collector products as well. It benefits the industry if you're able to raise the bar, create something new and inspire others to look at their own ways of improving coin-making or coming up with something brand new."
To read the complete article, see:
More than just money (http://resourceclips.com/2018/06/27/more-than-just-money/)
Unprecedented Cache of Superb California Fractional
Gold Coins Discovered Aboard SS Central America Treasure
An amazing grouping of extraordinary quality California fractional gold coins were recovered during the latest mission to the fabled "Ship of Gold," the SS Central America, that sank in 1857 on a voyage from Panama to New York City, according to the California Gold Marketing Group (CGMG) of Brea, California. Many of the coins are now the finest known.
"A total of 112 privately-minted, California Gold Rush fractional coins in denominations of 25 cents, 50 cents and $1 were retrieved from the Atlantic Ocean, and an unprecedented 54 of them now have been designated prooflike by Professional Coin Grading Service," revealed Dwight Manley, CGMG managing partner.
One of the superb sunken treasure 50-cent fractional coins was graded PCGS MS68+PL.

1853 50c BG302 Peacock
"This is the finest known group of its kind in history. The condition of these coins is unrivaled, and for the first time ever PCGS has designated dozens as prooflike. It's a true time capsule!," exclaimed Manley. "More than 50 of the coins are finer than the previously known fractionals of their respective variety."
The California fractionals were among more than 3,000 gold coins recovered in 2014 from the SS Central America but only recently examined in detail, cataloged by Breen-Gillio reference numbers and graded.
"In 2014, when we first saw these coins lying in the shipwreck's debris field, I realized how it illustrated the importance of California fractional gold in the day-to-day commerce of 1857 California. For instance, 11 of these delightful little coins were mingled within one remarkable jumble of 264 pieces of gold currency: 236 U.S. gold coins of every denomination and 17 foreign gold coins," said Bob Evans. He was the chief scientist on the 1980's missions that first located and recovered a portion of the fabulous SS Central America treasure and then assisted with the 2014 recovery.

1856 25c BG111
"As I curated these fabulous wonders under the microscope I was struck by both the crudeness of their manufacture and by the remarkable state of preservation, many of them looking as if a San Francisco jeweler had minted them yesterday. The dozens of prooflike specimens are truly stunning!," Evans added.
Highlights of the discoveries include:
1856 25 cents (BG-111), graded PCGS MS68PL, and another of this variety is graded PCGS MS67+PL and two others are PCGS MS67PL; No date 25 cents (BG-224), PCGS MS66PL;
1853 50 cents (BG-302), the rare "Peacock" design on the reverse, PCGS MS64;
1856 50 cents (BG-307), PCGS MS66PL;
1856 50 cents (BG-311), PCGS MS68+PL, and two others of this variety are MS67PL;
1856 50 cents (BG-434), MS67+PL, and second one of this variety is PCGS MS67PL;
1855 $1 (BG-533), PCGS MS64PL.
Each of the PCGS-certified fractional gold coins now is encapsulated in specially- produced and labeled holders that contain a pinch of recovered SS Central America gold dust in a separate compartment. The insert label includes a statement of authenticity hand-signed by Evans.
"The SS Central America treasure is literally a historic and financial time machine, taking you back to the minds of the public during the California Gold Rush," stated PCGS Co-Founder and Collectors Universe President David Hall.

1856 50c BG311
"At one point as I looked at all of the fractional gold coins together it was almost a startling out of body experience for me. I imaged myself in a restaurant or a bar in 1857 as I wondered what a steak and beer would cost back then? Would I have to give them a 50-cent gold piece or a $1 gold piece? It was like being there in 1857," recalled Hall.
In the coming weeks, additional highlights of the recently examined and certified treasure will be revealed. A complete inventory of U.S. and world coins and assayers' ingots recovered in 2014 will be listed in an upcoming book, America's Greatest Treasure Ship: The SS Central America, The Second Journey, by Q. David Bowers and Manley. It will be published by the California Gold Marketing Group later this year.
The SS Central America was a 280-foot long, three-masted side-wheel steamship carrying tons of California gold that had been shipped from San Francisco to Panama when she sank in a September 1857 hurricane during a voyage from Aspinwall (now Colón), Panama to New York City. The loss of the gold cargo was a major factor in the economically devastating financial panic of 1857 in the United States.
The California Gold Marketing Group LLC of Brea, California acquired the 2014 treasure from Ira Owen Kane, Receiver for Recovery Limited Partnership and Columbus Exploration, LLC in a court-approved transaction in November 2017. In 1999, the group acquired all of the available treasure that was recovered in the 1980s.
To read the earlier E-Sylum article, see:
SS CENTRAL AMERICA WORLD GOLD COINS (http://www.coinbooks.org/v21/esylum_v21n25a19.html)
If you like San Francisco history, then you know all about the Cliff House. The name applies to three structures perched on the hillside overlooking Seal Rocks just outside of the Golden Gate. The first was a rather plain structure built in the 1850s. The second—and the object of much attention—was the elegant French chateau-style structure built by Adolph Sutro and destroyed by fire in 1907. The third, a modest building stands on the site today.
I love the Cliff House and its traditions and have visited the site many times, not to overlook the nearby Playland at the Beach. From the Whitney family, owners of the later Cliff House in the 1960s I purchased many coin-operated instruments that had been left over from the "good old days."
A very collectible souvenir of the elegant Cliff House of the turn of the 20th century is a dime-sized (17.9-millimeter) brass token, of which a couple dozen or so exist and appears now and again on the coin market. A knowledgeable seller might sell one to a knowledgeable buyer for, say, $50 to $100. Like many tokens, prices can vary all over the map. The typical grade is Extremely Fine.
The Cliff House token will be listed in the forthcoming second edition of A Tune for a Token to be published by the Token and Medal Society; the first edition, now long out of print, was published years ago in 1975 and won the "book of the year" award.
"ORCHESTRIAN" on the brass token is a misspelling of ORCHESTRION. Information concerning the instrument is scarce.
To read the complete article, see:
Bowers on collecting: The Cliff House and a special token (http://news.coinupdate.com/bowers-on-collecting-the-cliff-house-and-a-special-token/)
To read the earlier E-Sylum articles, see:
ASSISTANCE SOUGHT IN IDENTIFYING TOKEN ISSUERS (http://www.coinbooks.org/v21/esylum_v21n22a27.html)
FURTHER PIANO TOKEN ISSUER ASSISTANCE SOUGHT (http://www.coinbooks.org/v21/esylum_v21n24a11.html)
Helen Wang of the British Museum publishes the Chinese Money Matters blog. A recent post describes Chinese transportation tokens. -Editor
A recent enquiry has drawn my attention to the world of Chinese transportation tokens. There are a few Chinese transportation tokens in the British Museum – they are a random assortment of plastic and metal pieces- and there are some paper transportation tickets as well – also a random assortment. All of these are on the BM database (unfortunately, Collection Online hasn't been updated since last summer, although data entry, edits and imaging continues behind the scenes).
Here's one from Tianjin:
Many thanks to Mr Sa'ar for drawing my attention to the following:
The Facebook Transportation Tokens Collectors group, which is "Dedicated to the study and collecting of passenger transport fare tokens of the world; metal, plastic, hard rubber and fiber composition. Such tokens are used for fare payment on public transportation, tramways, buses, ferryboats, bridges, horse cars, omnibuses, tunnels, toll roads, metros (subways, underground), funiculars, elevators, city gates, and more. This Facebook group was founded 2 February 2010 by Roger P. Cantaloube."
"Shanghai Ferry Tokens" – by Conrad Frost on the Chinese coin forum
I just discovered another 435 Chinese transportation tickets, issued by 147 different companies on Colnect.
To browse Chinese websites, copy and paste 代用币 (daiyongbi), the Chinese term for "token", into a search engine (if the text is overwhelming, try searching for images).
Links:
Facebook Transportation Tokens Collectors group (https://www.facebook.com/groups/transportationtokens/about/)
"Shanghai Ferry Tokens" – by Conrad Frost (http://china-mint.info/forum/index.php?topic=9553.0)
The Chinese coin forum (http://china-mint.info/forum/)
To read the complete article, see:
49. CHINESE TRANSPORTATION TOKENS AND TICKETS (https://chinesemoneymatters.wordpress.com/2018/06/27/49-chinese-transportation-tokens-and-tickets/)
Bob Fritsch forwarded this June 25, 2018 email newsletter from New Hampshire Senator Jeanne Shaheen on her awarding of a Congressional Gold Medal this week. -Editor
This morning, I had the honor of presenting Captain Martin Gelb, who lives in Derry, New Hampshire, with the Congressional Gold Medal for his service to our country during World War II. As one of just 100 surviving members of the Office of Strategic Services (OSS), the precursor to the CIA, Martin served our country in secret, and his bravery was classified – even to his family – until 10 years ago. He's truly a hero among us.
Captain Gelb first joined the Army and then was recruited by the OSS to be a radio officer. His missions brought him to England and then to France and Germany, where he collected intelligence behind enemy lines. Among Captain Gelb's tremendous contributions, he supported the allied troops during D-Day and the liberation of the Buchenwald concentration camp. He exhibited extraordinary bravery during a pivotal moment in history.
On March 21, 2018, the Congressional Gold Medal was awarded, collectively, to the members of OSS in recognition of their superior service and contributions to American efforts during World War II; however, Martin was not able to attend. It was truly a privilege to present this medal to him at the Derry Town Hall, surrounded by family, friends and members of his community.
This morning, Captain Gelb spoke about the lifelong friends that he made in the service and the sorrow he feels at being the only one left alive. We'd all be living in a very different world if it weren't for the bravery of Captain Gelb and many others of his generation. We owe our freedom to men and women like Captain Gelb.
Thank you.
To read the complete article, see:
A hero among us (https://outreach.senate.gov/iqextranet/view_newsletter.aspx?id=319140&c=SenShaheen)
Howard Berlin forwarded this story of the demise of East Germany's central bank and the fate of its banknotes -Editor
Printing money is not cheap, either is destroying it. Here deep underground workers are unearthing piles of East German marks to be incinerated. This huge project cost an estimated €500,000
This week marks the 28th anniversary of the monetary union between East and West Germany. What promised to be a healing cure-all for both sides killed the East German mark and is still a work in progress today.
If the East German central bank is remembered for anything, it's usually only remembered for one thing — its sudden and utter demise.
The Berlin Wall fell on November 9, 1989. A few months later on Sunday, July 1, 1990, the East German central bank handed over its monetary policy sovereignty to West Germany's Bundesbank — more than three months before the two countries actually became one.
Suddenly the East German mark, called Mark der DDR, was out and the West German mark was officially in as the country's sole legal tender. Money in East German banks was automatically converted. But the nearly 17 million East Germans only had six days to convert their hard cash or lose it.
But what happened to all that East German cash? According to KfW, in the runup to the monetary union, 620 million notes with a value of 17.8 billion marks were deposited for exchange. In total, 431 billion East German marks were exchanged for the West mark, 62 billion of that at a 1:1 exchange rate, the rest at the higher 2:1 ratio.
Suddenly banks were inundated with worthless currency and had to find a solution. Coins weighing 450,000 tons and nominally worth 640 million marks were simply melted down right away for their metal — mostly aluminum.
Paper money though had another life of its own. All of the notes, including the cash collected during the monetary union and the never-issued 200- and 500-mark notes, were gathered and hidden in underground tunnels near Halberstadt in rural Saxony-Anhalt. It was assumed that moisture mixed with the poor quality of the notes would lead to their decay, but that didn't happen.
After break-ins and thefts, the KfW caretakers decided to speed up the process. In early 2002, all that remained of the 3,000 tons of the cash was dug up. Eventually 298 truckloads were sent to an incinerator, mixed with household trash and burned, bring an end to part of East German history.
To read the complete article, see:
Picking up the pieces: The story of East Germany's central bank (https://www.dw.com/en/picking-up-the-pieces-the-story-of-east-germanys-central-bank/a-44423892)
Here are some additional items I came across in the media this week that may be of interest. -Editor
Attic Finds

Although few and far between, there are still good "attic finds" to be had. Nothing numismatic here, but this article from Sotheby's provides hope for all collectors. -Editor
Last month Sothebys in Paris sold a unique Imperial 18th-century 'Yangcai' Famille-Rose porcelain vase for €16,182,800, setting a new record for any Chinese porcelain sold at auction in France.
The vase was discovered by chance in the attic of a French family home and brought into the Paris office by its unsuspecting owners in a shoe box.
Over the years there have been a number of remarkable stories about people who've made startling discoveries in the least likely of places and we decided to take a look at a few to coincide with our online-only Attic Sale: Offered Without Reserve, which is open for bidding until 29 June...
In 1991 the first half of the original text of The Adventures of Huckleberry Finn, with handwritten notes by the author Mark Twain, was discovered in a trunk in a Los Angeles attic.
Paul Needham, who headed up the Sotheby's books and manuscripts department at the time said of the discovery: "This is the most amazing survival imaginable so far as American literature is concerned. The only thing comparable to it I can think of would be an original Shakespeare manuscript."
To read the complete article, see:
Treasure in the Attic: Tales of Incredible Discoveries (http://www.sothebys.com/en/news-video/blogs/all-blogs/sotheby-s-at-large/2018/06/treasure-in-the-attic.html)
Pros and Cons of Stealing Fine Art

Easy to steal, impossible to sell. This Bloomberg article discusses the good, bad and worse news for anyone tempted to steal fine art. -Editor
And that leads us to the only real solution for thieves: steal something you can turn into something else, like the gold coin in Berlin. Charney cites the 2004 theft of a bronze sculpture by Henry Moore, valued at about 3 million pounds ($3.98 million).
The sculpture weighed about two tons, "and it was almost certainly chopped up and melted down, then converted to ball bearings," Charney says. Hertfordshire police determined it was cut up on the night of the heist, moved through various scrap dealers, and shipped abroad. The raw material was worth just about 1,500 pounds.
In the case of the Berlin coin theft, the thieves were in a similar position with a much more valuable commodity than bronze. Police suspect that the group melted the coin down and sold the gold for hundreds of thousands of dollars.
"Of course, that's a fraction of its intact cultural value," Charney says. "There's almost never been a criminal who knew about, or cared about, art."
To read the complete article, see:
The Pros and Cons of Stealing Fine Art (https://www.bloomberg.com/news/articles/2018-06-26/the-pros-and-cons-of-stealing-fine-art)
Why Medieval Monasteries Branded Their Books

For bibliophiles, here's an article on why medieval monasteries branded their books -Editor
In the 15th and 16th centuries, when book printing was in its infancy, this problem of books gone missing was especially pronounced when the volumes in question were expressly designed to roam.
In particular, texts tagged along as missionaries fanned out to proselytize across the New World. When it came to converting indigenous people to Christianity, religious texts were a powerful weapon in missionaries' arsenals, and psalms, confessions, and other liturgical texts—written in Spanish, Latin, and scores of indigenous languages—were printed in Europe and shipped across the ocean to New Spain. This land, encompassing present-day Mexico and other portions of Central and South America, was an epicenter of conversion efforts, and it soon became a hub for the printed word, too.
It's easy to imagine how books could become casualties of a life that was itinerant by design. "Missionaries' whole mission was to go out and constantly be on the move, and the books were, as well," says Melissa Moreton, an instructor at the Center for the Book at the University of Iowa. Before they did, monasteries and convents often made a bold claim to ownership. With a scalding tool, they seared distinctive marks onto the pages.
To read the complete article, see:
Why Medieval Monasteries Branded Their Books (https://www.atlasobscura.com/articles/why-did-missionaries-brand-books)
Julian Star on Caesar Augustus Denarius

A famous celestial event of antiquity was recorded on an ancient coin.
A silver denarius of Augustus (also known as Caesar Augustus), issued circa 19 to 18 B.C., depicts the so-called Julian star.
The reverse of the coin shows the "Julian Star," a bright comet that appeared in the heavens during the summer of 44 B.C., a few months after the assassination of Julius Caesar (March 15, 44 B.C.).
To read the complete article, see:
Silver denarius of Augustus shows famous celestial event (https://www.coinworld.com/news/world-coins/2018/06/silver-denarius-of-augustus-shows-famous-celestial-event.all.html)
Archaeologists working at Bath Abbey have discovered coins with the image of the devil on them which links Bath to a conspiracy stretching back 40 years.
The coins were discovered by a team from Wessex archaeology during recent works to repair the Abbey's floor.
The archaeologists found "a few interesting artifacts" hidden underneath a raised platform including some old pocket change dropped by worshippers and an order or service from 1902.
But when the team took a closer look at some of the coins they had found they were astounded to see they weren't any kind of known currency, instead showing an image of Satan and mysterious Latin writing.
Project manager Bruce Eaton said: "What no one had expected to find were two coins, depicting a devil and bearing the words CIVITAS DIABOLI [country or citizenry or the devil] on one side and, on the reverse, 13 MAJ ANHOLT 1973 [13 March Anholt 1973]."
Naturally the archaeologists were intrigued and started researching the coins.
What they found was the bizarre story of a Danish eccentric who masterminded an elaborate 40-year-long hoax which was only unmasked a decade after his death.
To read the complete article, see:
Archaeologists find mysterious 'devil coins' hidden under Abbey floor (https://www.bristolpost.co.uk/news/bristol-news/archaeologists-find-mysterious-devil-coins-1712763)
Sometimes referred to by Scandinavians as "the prank of the century", the elaborate and extraordinary hoax began on the remote Danish island of Anholt.
In May 1973, at around the time of a full moon, islanders began finding signs of Satanic rituals in an isolated area they called "the desert".
As the Norwegian academic Jesper Aagaard Petersen later wrote – in a paper entitled Operation Mindf***, Viking Edition – there were Polynesian-looking masks, bones wrapped in string, and a fake human head on a stake that was planted in the sand through a child's sandal strap.
A police officer was ordered to take the ferry from the mainland to Anholt (some six months before the release of the film The Wicker Man, starring Edward Woodward as a detective sent to investigate strange goings on a small Scottish island).
The (non-fictional) Danish policeman carefully catalogued and photographed the items, while talking to the islanders.
Some seemed terrified. One told the policeman she was now frightened to go out at night because "you can never know if the devils want to see blood".
And then, as the first wave of "Satanism on Anholt" stories started dying down, the "devil coins" started appearing. For years, people kept on finding them: in church crypts, behind statues, even on one occasion behind paintings at the police headquarters in Copenhagen.
So far, some 370 devil coins have been found, many in Denmark, but also abroad, in tourist destinations around Scandinavia. The Bath Abbey coins, though, are believed to be the first found in the UK.
Strange letters were also discovered or sent. The director of Rosenborg Castle, home to the Danish crown jewels, received an outsize human tooth in the post.
Sometimes the letters purported to be from the Satanic high priestess Alice Mandragora. On other occasions they came from a Karl Klunck or Dunk Wokgnal.
To read the complete article, see:
Devil coins found at Bath Abbey prove 'prank of the century' reached Britain (https://www.independent.co.uk/news/uk/home-news/devil-coins-bath-abbey-denmark-prank-knud-langkow-satanism-anholt-best-hoaxes-fake-a8419656.html)
In 2013, the Danish newspaper Politiken ran a six-part investigation into the coin phenomenon, revealing that the Anholt mystery was a hoax perpetrated by Knud Langkow, an office clerk at the National Gallery of Denmark who died in 2004, aged 73.
His niece Lene Langkow Saaek told the newspaper he was not a satanist and the hoax was just his sense of humour. "I think normality annoyed him," she said. 'He did not like ordinary."
Some coins may have been minted by Langkow but others are thought to have been created by independent experts who were in on the joke.
Bath's Anholt coins are in the care of Wessex Archaeology and will be included in the final site archive, alongside artefacts dating from the Roman through to the modern period.
To read the complete article, see:
Hoax 'devil coins' found in Bath Abbey (https://www.theguardian.com/world/2018/jun/26/hoax-devil-coins-found-in-bath-abbey)
So... have any of these pieces found their way into the numismatic community? Have they been catalogued anywhere? -Editor