About Us
The Numismatic Bibliomania Society is a non-profit association devoted to the study and enjoyment of numismatic literature. For more information please see our web site at coinbooks.org
Subscriptions
Those wishing to become new E-Sylum subscribers (or wishing to Unsubscribe) can go to the following web page link
Membership
There is a membership application available on the web site Membership Application
To join, print the application and return it with your check to the address printed on the application. Print/Digital membership is $40 to addresses in the U.S., and $60 elsewhere. A digital-only membership is available for $25. For those without web access, write to:
Terry White, Treasurer
Numismatic Bibliomania Society
P. O. Box 634,
Canal Winchester, Ohio
43110
Asylum
For Asylum mailing address changes and other membership questions, contact Terry at this email address: terrywhite5475@yahoo.com
Submissions
To submit items for publication in The E-Sylum, write to the Editor at this address: whomren@gmail.com
BUY THE BOOK BEFORE THE COIN
Sale Calendar
Content presented in The E-Sylum is not necessarily researched or independently fact-checked, and views expressed do not necessarily represent those of the Numismatic Bibliomania Society.
New subscribers this week include: Jack Smith, courtesy of Paul Hybert; Michael Lang, courtesy of Sorin Ianculescu; John Pierce, and Steven Walber. Welcome aboard! We now have 5,815 subscribers.
Thank you for reading The E-Sylum. If you enjoy it, please send me the email addresses of friends you think may enjoy it as well and I'll send them a subscription (but let me know if they are located in the European Union). Contact me at whomren@gmail.com anytime regarding your subscription, or questions, comments or suggestions about our content.
This week we open with numismatic literature lot selections from Stack's Bowers, two new books, two new videos and a review. Other topics this week include the Del Bland archive, Pledges of History, coin circulation in 1860s California, James Risk, Samuel Wass, Seleucid coinage, communion tokens, and blood money notes.
To learn more about Ormsby's 1862 Harvest of Counterfeiters, so-called dollars, facial recognition for coins, the 1848 CAL. quarter eagles, an Emancipation Proclamation dog tag, the Fischer-Spasski chess match medal, U.S. bicentennial commemoratives, swapped-hologram Frankenstein notes, and Banksy's Di-faced Tenner, read on. Have a great week, everyone!
Wayne Homren
Editor, The E-Sylum


Lot 9233: 1850 Singerly's Autographical Detector

Singerly's Lithographic Chart of Signatures: Being a Supplement to the Western Review, Containing a Fac Simile of the Signatures of the President and Cashier of almost every Bank in the U.S. Pittsburgh: Benj. Singerly, Publisher and Proprietor, Review Building, 1850. 32 pages. 8to. 26.5 x 17 cm. Brown wraps. Now finely bound in quarter blue morocco by Sam Ellenport with blue marbled paper boards. Gilt spine title with raised bands. Contents complete and pages relatively fine and clean. Cover wrap with chipped off lower right corner. Likely, next to impossible to obtain another.
Notes: Autographical detectors provide a compilation of bank office signatures as they appear on genuine bank notes. The concept was to detect counterfeits by comparing authentic signatures with those appearing on banknotes; a difficult approach even in today's high tech society. According to Dillistin: "While the facsimile signatures presented in this detector were of great value to those handling State bank notes who might question the genuineness of signatures appearing thereon, they were no doubt of inestimable value to the swindler and crook engaged in counterfeiting such notes." Autographical detectors are rare with only a few numismatic literature auction appearances cited.
This detector is a great, great rarity. Not listed in Dillistin. The contents with Singerly's Lithographic Chart of Signatures does not list the bank titles, distinguish between presidents and cashiers, nor type out the spelling of individual names. Rather, the publication only provides lithographic signatures arranged by state with no identification; furthering the impracticality of the publication in identifying counterfeit notes above the deficiencies already cited for signature examiners in general.
To read the complete lot description, see:
1850 Singerly's Lithographic Chart of Signatures. Fine Contents and Finely Bound. (https://auctions.stacksbowers.com/lots/view/3-GRNSK)
Lot 9247: Ormsby's 1862 Harvest of Counterfeiters

Ormsby, W. L. Cycloidal Configurations or the Harvest of Counterfeiters. Containing Matter of the Highest Importance Concerning Paper Money. Also Explaining the Unit System of Bank Note Engraving. New York. Published by W.L. Ormsby, 50 Wall Street. Ca. 1862. (3), 45. Front green paper wrap (rear wrap is missing). Original green front wrap with deterioration, now skillfully mounted upon a paper sheet. Page 26 with three attachments slips as originally from the Ford Library. Octavo. Now beautifully bound in full black morocco by Sam Ellenport. Gilt cover perimeter bordering, gilt spine title and raised bands. Marbled interior covers. Gorgeous presentation. One of the extreme rarities of this genre. There are only a few confirmed. This example is ex Ford and was subsequently sold in Kolbe & Fanning Sale 129, lot 510. At the time, it was only the third auction appearance in 35 years. There was no example in the Newman Library Part XI sale. The impressive binding amplifies this immensely important rarity. It appears quite infrequently, especially in comparison with his large opus with engraved plates. That often exceeds $3,000 or more, yet is relatively available. This is a great opportunity.
Notes: Missing from many famous numismatic libraries like Fuld. Not in the ANS library catalog. Ormsby was controversial and this is perhaps his most controversial work. Cover price was 25 cents. Another highlight from this impressive collection.
To read the complete lot description, see:
1862 Ormsby's Cycloidal Configurations or "The Harvest of Counterfeiters...". Very Good Contents Finely Bound. (https://auctions.stacksbowers.com/lots/view/3-GRLXU)
Lot 9283: Heath's Microscope

1877 Heath's Compound Microscope with Original Distribution Box. Extremely Fine. Enclosed in Custom Leather Solander Box
Heath, Laban. Heath's Improved Adjustable Compound Microscope, [Patented, Dec. 25, 1877], For Examining Bank Notes, Minerals, Flowers, Seeds, Linen, etc., etc. Folding stand with legs decorated with scrollwork, glass magnifying lens which tilts, stored in the original distribution cardboard box, with pictorial green cover label, as issued. The microscope when folded open is 12.5 x 5.5 cm wide at the base and 6 cm in height. The lens has a diameter of 4.5 cm. Box label with titles, illustration of folded out microscope, and patent date. The microscope and its box are housed in a three quarter brown leather solander box with raised bands, spine compartments lettered in gilt, designed as version "A" as designed and executed by Sam Ellenport.
The box with the microscope fits snugly in its interior compartment. The microscope is essentially as made and in choice condition. Some trivial soiling on the original box. However, the survival of the original box is just short of a miracle. The Heath's three-legged circular magnifying lens and its original box realized $10,200 as Newman Part VIII, lot 29236. That had never been seen. We do not recall an example of this microscope being offered in a currency auction. The custom solander box created for this and the following matching box are gorgeous.
Distinguishing Features: The two compound microscopes in the MJS Collection are the same overall design, but the scroll work on the outsides of the legs on each differs. Also, this version does not have the patent date stamped on the inside of the legs as the next example does. These have been designated as versions "A" and "B" and are so designated on the spine labels of the solander boxes.
To read the complete lot description, see:
1877 Heath's Compound Microscope with Original Distribution Box. Extremely Fine. Enclosed in Custom Leather Solander Box (https://auctions.stacksbowers.com/lots/view/3-GROK8)
Lot 9287: 1866 Naramore Photographic Detectors in Original Box

Naramore, R[obert] C. Naramore's United States Treasury and National Bank Note Detector. Pocket Edition. Being Exact Copies of the Genuine Plates, Photographed from the Proof Sheets, By Permission of Hon. H. McCulloch, Secretary U.S. Treasury. Published by American Photograph Co., Bridgeport, Conn. [1866]. 18 individual 10 cm. x 6.3 cm photographic cards, housed in original two piece, blue Cardboard Box with gold lettering. Nearly all of the cards in this set are choice condition. However, a few have some minor mounting remnants at the top of the backs. A full set in original box is rarely seen. Original cardboard box expertly repaired by Alan Grace, 12/1995. Now housed in a sumptuous, octavo size navy half leather solander box, marbled boards, five raised bands, leather spine label, spine compartments decorated in gilt, and blind tooling by Alan Grace. Beautifully made with snug compartment for the original box and the cards it contains. Ex: Charles Davis Sale 23, December 14, 1991, lot 456.
Notes: The 18 photographs include U.S. Notes: $1, $2, $5, $10, $20, $50, $100, $500, and $1000; and National Bank Notes: $1 (Pittsburgh National Bank of Commerce), $2 (Washington National Bank of Boston), $5 (National Union Bank of Swanton, Vermont), $10 (Second National Bank of Sandusky, Ohio), $20 (New York National Exchange Bank), $50 (New York National Exchange Bank), $100 (New York National Exchange Bank), $500 (Manufacturers National Bank of Philadelphia), $1000 (Fourth National Bank of City of New York). It is interesting to note Laban Heath's second edition counterfeit detector (also published in 1866) illustrates a counterfeit $20 on the Fourth National Bank of City of New York.
As cited in Davis auction sale 23: "The earliest use of photography in counterfeit detection, and tied with the Nathaniel Paine work on Massachusetts currency as the first American numismatic work using that technology. The images taken from unsigned proof sheets with the permission of Treasury Secretary McCulloch, appear in four forms: as a single sheet with the 18 images arranged three by six; with the single sheet mounted on a printed black card with a brass eyelet for hanging; on cards housed in a morocco pouch; and as offered in the rare original cardboard box." Naramore's were issued without text, limiting their usefulness to comparison and detection alone, versus the educational approach employed by Foote, Gear, Eastman, Peyton, Heath, and Wilbur."
To read the complete lot description, see:
1866 Naramore's Photographic Detector Set in Original Box. Fine. Enclosed in Finely Crafted Clamp Shell Box (https://auctions.stacksbowers.com/lots/view/3-GROL8)
Whitman Publishing Announces Expanded, Updated 6th Edition
of Q. David Bowers's Guide Book of Morgan Silver Dollars
Whitman Publishing announces the release of the newly expanded and updated sixth edition of A Guide Book of Morgan Silver Dollars, by Q. David Bowers. The 320-page book will be available from booksellers and hobby shops nationwide in early March 2019, for $19.95. Before then it is available for preorder (including online at www.Whitman.com).
The sixth edition's coin-by-coin retail valuations have been updated to reflect today's market, in 11 circulated and Mint State grades plus 3 levels of Proof. Certified-coin population commentary has been updated. The book includes a new illustrated 9-page appendix on the discovery of dies, hubs, and models for the 1964 Morgan dollar, and a new appendix on counterfeit coins in today's marketplace. The index has been expanded for easy navigation of the book. Numerous edits were made throughout the volume, reflecting new research including insight on George Morgan's professional relationship and personal friendship with engraver Charles E. Barber.
As did the previous five editions, the sixth edition includes a history of America's silver dollar dating back to the 1790s, and chapters on the Morgan dollar's design, how dies were made, the minting process, the five mints that struck the coin from 1878 to 1921, and Treasury hoards and other accumulations. Collectors benefit from Bowers's advice on ways to collect Morgan dollars; grading and the marketplace; and how to specialize in die varieties. The book's year-by-year catalog is an analysis by date and mintmark of more than 100 coins in the series. Appendices offer further study of Morgan dollar patterns and error and misstruck coins.
"The world of collecting Morgan dollars is full of the kind of historical intrigue that makes up any legend," said professional numismatist Adam Crum in his foreword, "with roots reaching deep into the mines of the Comstock Lode and into the minds of numismatic scholars and collectors alike."
The Bowers Series, named for Whitman Publishing's numismatic director, Q. David Bowers, is a popular library of numismatic books, each covering a different segment of the hobby. Two dozen volumes have been published as of early 2019, written by Bowers and other authors including David W. Lange, Rick Snow, Katherine Jaeger, Frank J. Colletti, Roger W. Burdette, and Rick Tomaska. Together they comprise more than 6,000 pages of history, market data, grading instructions, and other valuable information.
Because Whitman Publishing is the Official Supplier of the American Numismatic Association, ANA members receive 10% off the book when purchasing directly from the publisher. It can also be borrowed for free as a benefit of ANA membership, through the Dwight N. Manley Numismatic Library.
# # #
A Guide Book of Morgan Silver Dollars, sixth edition
By Q. David Bowers; foreword by Adam Crum
ISBN 0794846424 · 6 x 9 inches, softcover, 320 pages, full color · Retail $19.95 U.S.
For more information, or to order, see:
A Guide Book of Morgan Silver Dollars 6th Edition (https://www.whitman.com/store/Inventory/Detail/A-Guide-Book-of-Morgan-Silver-Dollars-6th-Edition-+0794846424)
BIBLIOMANIA: 150 YEARS OF COLLECTING RARE BOOKS AT THE GEORGE PEABODY LIBRARY.
Havens, Earle [ed.].
Baltimore: The Sheridan Libraries, Johns Hopkins University, 2017.
11.75 x 9.2 inches
paperback
xii, 136 pages
ISBN: 9780997965919
Price: $45.00
This exhibition catalogue highlights the history of collecting great books for the citizens of Baltimore, fueled by a generous gift from George Peabody. The images and essays illuminate some of the most extraordinary volumes, spanning disciplines and centuries, gathered and gifted by librarians and collectors alike.
For more information, or to order, see:
BIBLIOMANIA: 150 YEARS OF COLLECTING RARE BOOKS AT THE GEORGE PEABODY LIBRARY. (https://www.oakknoll.com/pages/books/133477/earle-havens-ed/bibliomania-150-years-of-collecting-rare-books-at-the-george-peabody-library)
ANS Kleeberg Huntington Lecture

Daniel Demeo writes:
To watch the complete video, see:
2018 Huntington Kleeberg (https://www.youtube.com/watch?v=KDR5W7zJzMk)
The ANA Future of Numismatics Symposium

On January 7, 2019, at the Winter Florida United Numismatists (FUN) Show, the American Numismatic Association (ANA) held a symposium that brought together thought leaders from the past and present to discuss the future of the coin hobby. Together, they discussed the future of digital media in the coin hobby, what goes into putting together a successful coin convention, how the industry can nurture the next generation of dealers, and what lessons today's hobby can learn from the past.
In this video, you will find a number of interesting and important observations about the state of the hobby and things that collectors, dealers, and other professionals can and should do to grow the hobby in the 21st century.
To watch the complete video, see:
Watch: The American Numismatic Association's Future of Numismatics Symposium (https://coinweek.com/video-news/watch-the-american-numismatic-associations-future-of-numismatics-symposium/)
So-Called Dollars from the Pacific Coast Expositions 1894-1962
by Eric Schena
Within the vast collecting possibilities within so-called dollars lies the medals of the various expositions and fairs that occurred in the later end of the nineteenth and throughout the twentieth centuries. Of special note are the eight major expositions that took place along the West Coast from California all the way up to Alaska. It is these western expositions that are the subject of an in-depth examination in the beautiful new book by Jeff Shevlin and Bill Hyder, So-Called Dollars from the Pacific Coast Expositions 1894-1962. Like their counterparts in the East and Mid-West, the Pacific Coast fairs primarily showcased modern scientific and technological advances, new inventions, and economic progress, all the while celebrating the richness and bounty of the West. The most prominent off these spectacles were as follows:
• 1894 California Midwinter Exposition
• 1905 Lewis and Clark Exposition
• 1909 Alaska-Yukon-Pacific Exposition
• 1915 Panama Pacific International Exposition
• 1915-1916 Panama–California Exposition
• 1935-1936 California Pacific International Exposition
• 1939-1940 Golden Gate International Exposition
• 1962 Seattle World's Fair
Like many other fairs, these events were fêted with numerous medals, not only officially sanctioned by the governing bodies but also privately produced unofficial souvenirs. The so- called dollars of these fairs and expositions have long been popular among collectors especially since publication of the Hibler & Kappen catalog. However, Shevlin and Hyder take this investigation to the next level with this truly exhaustive and encyclopedic study.
As a relative newcomer to so-called dollars, the attention paid to the history of the events behind the medals is always appreciated, especially with the not nearly as well-known expositions, such as the 1894 California Midwinter Exposition.
Each exposition has its own chapter with a thorough historical overview as well as the numismatic background. Details on some of the die varieties of several medals are also provided, along with key identification markers. A personal interest of mine are the officially produced souvenir slugs from the 1915 PPIE. These medals resemble the $50 gold coins produced by the U.S. Assay Office of Gold, though this is often quite superficial. Seeing a detailed history and examination of these pieces is a welcome sight and helps to add context to the examples in my personal collection.
The entries for each medal provide an overall history of each medal, obverse and reverse descriptions, the composition, diameters, weights, as well as a rarity scale running from R1 to R-8. Large and clear photographs of each medal are also provided, along with detailed enlargements for specific varieties where appropriate. The authors helpfully put not only their catalog numbers in the upper header but also the Hibler-Kappen concordance in the lower margin, an especially useful feature when trying to look up a specific so-called dollar. This also serves to highlight medals and varieties that are unlisted in the Hibler-Kappen book.
The book is printed in full color throughout on thick paper stock and is profusely illustrated with not only images of the medals themselves but also historical photographs, postcards, and related ephemera. I have long believed that these additional illustrations, details, and artifacts help to provide a more rounded and complete picture and am always appreciative when authors include them. Here, Shevlin and Hyder put in just the right amount and serve to accentuate an already excellent presentation.
All in all, Shevlin and Hyder have produced an invaluable work for devotees of so-called dollars, as well as those with even a tangential interest in exposition medals. Eminently readable and useful, this is a book that will stand the test of time.
The regular edition with a glossy sturdy binding is $59.95. For the bibliophile, a deluxe leather bound edition is also available for $149.95. Limited to 100 copies, this special version has a brass commemorative medal encased in the cover struck by Daniel Carr using an original die engraved by George Morgan for the 1909 Alaska-Yukon-Pacific Exposition. In addition to the main volume, there is also a pocket-sized price guide and checklist companion book available for $19.95 that will be produced annually and be expanded each year until all so-called dollars are included.
Shipping is $4.50 per book. Both the regular and deluxe versions of So-Called Dollars from the Pacific Coast Expositions 1894-1962 and the pocket price guide may be ordered from Jeff Shevlin, 1894 E. William St., Suite 4-240, Carson City, NV 89701, phone: (916) 955-2569 or email: SoCalledGuy@Hotmail.com. For additional information, visit http://So-CalledDollar.com .
To read the earlier E-Sylum articles, see:
NEW BOOK: SO-CALLED DOLLARS PACIFIC COAST EXPOS (https://www.coinbooks.org/v21/esylum_v21n44a04.html)
BOOK REVIEW: SO-CALLED DOLLARS PACIFIC COAST EXPOS (https://www.coinbooks.org/v21/esylum_v21n49a05.html)
The American Numismatic Society is pleased to announce the acquisition of the vast archive of research data assembled by United States large cent expert Del Bland, who died in late 2018. Nearly 50 years ago, Bland began scouring auction catalogs, meticulously compiling information on the condition, sale prices, and ownership of large cents. By the end of his life, his efforts had produced an enormous unpublished reference work, consisting of almost 300 large ring binders weighing some 900 pounds and occupying 40 feet of shelf space.
We are deeply indebted to the ANS members whose contributions made possible the purchase of these materials, particularly long-time benefactor and numismatic author John Adams. The other donors are Robert Rodriguez, Dan Hamelberg, William Burd, and Joel Orosz, as well as David Fanning, of the numismatic auction firm Kolbe & Fanning, who also worked closely with Del and the Bland family to arrange the acquisition. We thank them all for their contributions to the ANS and to the research community generally.
The ANS eagerly anticipates making this material available to researchers. However, given the nature of some of the information contained in the archive, including the names of some current large cent owners, the Society's Board of Trustees has decided to delay making the materials available for study so that current owners might have a chance to request that personally identifying information be redacted before the materials are made available. Anyone with such concerns can contact ANS librarian and archivist David Hill at hill@numismatics.org, providing him with references to specific coins. With the exception of sections redacted by request, all of the materials will be made available to members (and to general researchers paying the standard library use fee) on April 1, 2019. Additionally, the board has decided that the materials may not be reproduced in any way. Users, for example, will not be permitted to use hand-held devices to capture images, and scans of the materials will not be placed online.
To read the complete press release, see:
The ANS Acquires the Del Bland Archive (http://numismatics.org/del-bland-pr/)
To read an earlier E-Sylum article, see:
DEL BLAND (1933-2018) (https://www.coinbooks.org/v21/esylum_v21n42a13.html)
All Scanned Copies are Not Equal
In 1846 William E. DuBois authored the first substantial history of the U.S. Mint Cabinet, today held by the Smithsonian in Washington, D.C. and known as the National Numismatic Collection. The summer 2008 issue of The Asylum described Pledges of History as follows:
DuBois presumably inquired directly with his father-in-law Adam Eckfeldt in reference to the origin of the Mint Cabinet. The Google Books copy of Pledges, scanned in 2015 at the British library, is a desultory black and white affair conveying little charm of the original. While the content is faithfully preserved for the purposes of text search, researchers working from this copy will find little in the way of historical inspiration.
The Newman Portal copy is a full-color reproduction taken from the Eric P. Newman library. Warts and all, the damp stained copy more effectively transports the reader back to the time of issue. Quirks such as the odd insertion of a color plate depicting "the pearl of great price" (was this a leftover from some other project?) ask the user to critically assess the physical copy within the context of the era. While physical copies are ideal, not all scans are equal, and, like collectors of physical books, researchers will do well to search out the best virtual copies.
Image: cover of Eric P. Newman copy of Pledges of History
Link to Pledges of History on Newman Portal:
https://nnp.wustl.edu/library/book/523984
Link to Pledges of History on Google Books:
https://books.google.com/books?id=vCVkAAAAcAAJ&pg=PA30&dq=pledges+of+history&hl=en&sa=X&ved=0ahUKEwiNs-b42p3gAhXB6IMKHU1cDS0Q6AEIKjAA#v=onepage&q=pledges%20of%20history&f=false

OSCAR coin surface scan
Countless historical coins that differ from each other only in details are in storage at German state museums. Unlike paintings, these archaeological artifacts may not be labeled, marked or barcoded. Researchers at the Fraunhofer Institute for Factory Operation and Automation IFF developed a scanner and analysis software in collaboration with the Saxony-Anhalt State Office for Heritage Management and Archaeology, which digitally capture the visual features of coins and describe them exactly in a matter of seconds. The scanning system can be used to identify and recognize coin finds.
Fake or original? Even experts with a trained eye have difficulty answering this question in relation to historical coins. How, for instance, can forgeries returned to a museum instead of the coins loaned for an exhibition be recognized? How can switches and mix-ups be prevented among objects loaned by museums? Members of the staff at the Saxony-Anhalt State Office for Heritage Management and Archaeology were also seeking answers to these questions.
Around 20,000 coins, often several centuries old, are stored in the State Office's archives and vaults. The collection is constantly growing. Until now, this unmanageably wide array of historical coins has been laboriously recorded and documented and by hand. Unlike paintings, the coins may not be labeled, marked or barcoded. In search of a solution to this problem and as part of the state of Saxony-Anhalt's digitization campaign that includes the digitization of cultural heritage, archaeological finds and historical coins, the State Office turned to the Fraunhofer IFF in Magdeburg.

OSCAR combined scan
"The State Office aimed to digitize its complete numismatic collection. This gave rise to the idea of creating a digital fingerprint with which individual coins can be recognized and classified – much like facial recognition of people. The fingerprint replaces the bar-code as it were," says Dr. Christian Teutsch, research scientist at the Fraunhofer IFF, recounting the first contact with the State Office for Heritage Management and Archaeology. The closely collaborating partners designed a visual data acquisition system and software analysis system in their project "Digital Fingerprints of Archaeological Finds: Artifact Identification and Recognition Prototype", which does this by digitizing and exactly describing the old coins and obtaining unique signatures from the coins. The scanning system had to achieve a recognition rate of ninety-eight percent or more, operate contactless, and acquire the data of both faces. Gold, silver, bronze and copper coins with diameters of five to seventy-five millimeters were tested.
The novel scanner O.S.C.A.R., short for Optical System for Coin Analysis and Recognition, not only scans coins' visual features but also the minutest signs of wear such as scratching, clipping, contours, edges, pitting and denting, which render an object unique. This is indispensable for being able to identify many coins of the same type.
The scanner comprises several cameras and several light sources that illuminate coins from different directions, allowing high-precision resolution and magnification. This enables Teutsch and his team to highlight and scan every feature without any glare or reflection. "The light sources can be rotated on the monitor virtually and moved over a coin's surface as desired. That is a major benefit for numismatists, who will now be able to identify only poorly recognizable obverses and reverses much faster and more precisely," stresses Teutsch.
The new scanning system makes it possible to digitize and document the numismatic collection automatically, expediting the laborious work tremendously. The project partners have already scanned in 10,000 coins. The complete collection of 20,000 specimens will soon be digitized.
Numismatists were duly impressed after an initial presentation of the prototype. "The new scanning system will revolutionize numismatics in Europe," says Teutsch...
To read the complete article, see:
Facial recognition for coins (https://phys.org/news/2019-02-facial-recognition-coins.html)
How many shillings were too many?
Martin Purdy of Upper Hutt, New Zealand writes:
To read the earlier E-Sylum article, see:
HOW BRITISH MONEY WORKED (https://www.coinbooks.org/v22/esylum_v22n03a26.html)
THE DOLLAR IN REVOLUTIONARY AMERICA (https://www.coinbooks.org/v22/esylum_v22n04a30.html)
Rackus Encased Stamp

Pete Smith writes:
To read the earlier E-Sylum article, see:
CHICAGO INDUCTS RACKUS INTO HALL OF FAME (https://www.coinbooks.org/v22/esylum_v22n04a23.html)
R.B. White Vatican Collection Manuscript
Howard A. Daniel III writes:
To read the earlier E-Sylum article, see:
THE R. B. WHITE CHINESE COPPER COIN COLLECTION (https://www.coinbooks.org/v22/esylum_v22n04a21.html)
Quiz Answer
First, let dispense with the obvious: In answer to the question you posed, the U. S. Mint's first commemorative coin was the emission of 1848 Philadelphia quarter eagles counterstamped CAL. in January of the following year to denote that they were coined from gold of the new California mines.
For more information, see NGC Coin Explorer:
LIBERTY HEAD $2.50 1848 "CAL." $2.5 MS (https://www.ngccoin.com/coin-explorer/liberty-head-250-1840-1907-pscid-57/1848-cal.-2.5-ms-coinid-17749)
Recovering from my recent surgeries gave me a lot of down time at home, and it was inevitable that I'd run out of current magazines and newsletters to read. Fortunately, I have many books that were purchased years ago and quickly shelved for another day. One of these is a two-volume oral history anthology titled San Francisco Memoirs, compiled and introduced by Malcolm E. Barker. In Volume Two, which covers the post-Gold Rush years 1852-99, I found a really interesting account of a traveler's experiences with money in and around San Francisco in 1869-70. William Fraser Rae published this account in 1871 within his own book, Westward by Rail: The New Route to the East, which was evidently intended for his British readers.
There are several points of specific interest in this account. It's already well documented that paper money was shunned in California, yet it was available more in San Francisco as a curiosity than as a routine medium of exchange. It's possible that it may have been useful for discreetly mailing money to others, and fractional currency notes were used in this manner for many years after their discontinuance. It also confirms that nothing smaller than a dime was in general circulation in California. The writer evidently didn't know that a "bit" had indeed been an actual coin, the Spanish one real piece, and it still survived as a unit of value even after the coins ceased circulating.
There is also confirmation of what many in Congress considered to be a fantasy concocted by Western silver interests to justify adoption of a 20-cent piece in 1875. Several years prior to that date there was clear evidence that the absence of a circulating five-cent piece was a problem, though one that most were content to ignore. While half dimes had been coined at the San Francisco Mint regularly since 1863, few were in circulation, and this may be explained by the fact that jewelers bought them up for fashioning into charms, buttons and pendants.
Mark Twain famously wrote of the disdain he was shown by a miner upon offering a half dime as payment of some small sum, so there seems to have been two schools of thought regarding its usefulness in western commerce. Finally, the routine usage of double eagles in circulation helps to explain why so many, particularly San Francisco Mint coins of the 1850s-70s, are found obviously worn.
Center Emblem. A separate medallic item, an insert applied to a larger item to customize the piece in some way. Usually the center emblem is a thin shell, but infrequently it could be a thin medalet. Often the frame is a struck item, the center emblem is customized, or a custom frame is mounted with a stock insert. An example could be a state seal as a center emblem applied to a stock inspector's badge to form a customized state inspector's badge. When a center emblem is applied to a badge it is also called a badge center. The base medal or badge usually is designed with a linear circle as the focus where the center emblem is to be affixed, with solder or epoxy. See insert (2).
Insert. (2) A component of a fabricated medal, the smaller part applied to a base medallic item, as a center emblem. Often a number of inserts are prepared in advance and on hand to be applied to a custom base medal; or conversely, the base medal is a stock item, and inserts are custom prepared to order. The function of inserts, as a whole, as first, second and third class awards, or junior and senior division of a sports event, and such. Inserts are always smaller than the base medal, they are applied by soldering or other means of attachment. A badge center is a common example of this type of insert.
Book lovers should be word lovers as well.
Looking for the meaning of a numismatic word, or the description of a term? Try the Newman Numismatic Portal's Numismatic Dictionary at: https://nnp.wustl.edu/library/dictionary
Or if you would like a printed copy of the complete Encyclopedia, it is available. There are 1,854 terms, on 678 pages, in The Encyclopedia of Coin and Medal Technology. Even running two a week would require more than 19 years to publish them all. If you would like an advance draft of this vital reference work it may be obtained from the author for your check of $50 sent postpaid. Dick Johnson, 139 Thompson Drive, Torrington, CT 06790.
John Lupia submitted the following information from the online draft of his book of numismatic biographies for this week's installment of his series. Thanks. As always, this is an excerpt with the full article and bibliography available online. This week's subject is dealer Fred Bernet of the Newark Stamp & Coin Exchange. -Editor
Frederick William Bernet (1887-1977), was born Friedrich Wilhem Berndt on January 9, 1887, in Silesia, Prussia (now divided among Poland, Czech Republic, and Germany), son of Polish Jewish parents : Ferdinand Friedrich Berndt (1829-1887), and Marie Berndt.
Records vary regarding the year he arrived in America. The 1920 Census says 1901, or the 1910 Census reports 1904, or the 1930 Census claims 1908. We know for certain he arrived.
In 1908, he lived at 279 Fairmount Avenue, Newark, New Jersey.
In 1908, at the age of twenty-one, he founded the Newark Stamp & Coin Company, 169 Halsey Street, Newark, New Jersey, which later on was located at 82-89 Park Place, Newark, New Jersey.
In 1908, he married Anna Elizabeth Baude, and they had two children : Egon "Ed" Berndt (1910-1998), and Gladys Berndt (1914-).
Berndt used to travel to visit his family in Hirschberg, Prussia (now Poland), and bring back postal correspondence with its various franking and postal markings to sell to his clientele.
On September 1, 1912, the Newark Stamp Club was organized and published their house organ the Newark Stamp News (1912-1915). It is not clear if Bernet was a member, but it seems very likely.
After April 6, 1917, when Congress declared war on Germany, Fred Berndt decided to change his family name from Berndt to Bernet for obvious reasons. However, this did not deter trouble, but may have invited it.
He is listed as an applicant to the ANA in May 1934. In June 1934 he is ANA Member No. 4460. In February 1943 his ANA Member No. 9381.

The family business is currently run by Fred Bernet's grandson Fred W. Bernet.
To read the complete article, see:
BERNET, FREDERICK WILLIAM (https://sites.google.com/a/numismaticmall.com/www/numismaticmall-com/bernet-frederick-william)
* * * * *
The entire inventory of the Lupia Numismatic Library is for sale. Individual items will be available before the remaining archives are broken up into parcels sold at philatelic auctions in the U. S. and Hong Kong. Check NumismaticMall.com frequently as dozens of new items with estimates will be posted daily until everything is sold.
All inquiries will be given prompt and courteous attention. Write to: john@numismaticmall.com .
Your note about James C. Risk, "a friend of the Queen" is correct. During World War II, Jim was a Naval Attache to Russia and also worked in England.
Jim was an authority on English medals and badges, and the British Government, after the war, wanted the military medals and badges, put back in order, re-identified and even have some of the ribbons replaced. The Royal Family for many centuries retained the orders given by or to Royalty, by the existing Royal Family members, and were retained, not in perfect order, and some were even misplaced and had to be found, and were stored in the Tower of London for safe keeping. During World War I and later in World War II they were moved from the storage at the Tower, and put in a safe place, until after each of the World Wars were over.
James C. Risk, having studied and knew quite a bit, if not completely, the history of each of the medals - who they were given to, which went to the ruling King or Queen, at the appropriate times in their reign - and therefore was asked by Her Majesty to help the local scholars to put the decorations, and medals in perfect order once again. Jim would spend his monthly holiday in England, reviewing and placing the proper identification on each medal and declaration so that they are now on full exhibit in the Tower, for all to see and admire.
The Queen was so impressed with his work and ability, that she would visit with him when he was in London, to review the progress he made and to personally re-examine the items as they were replaced to the exhibit.
Just for his numismatic abilities, Jim was with Stack's as a cataloguer for over three decades, and besides cataloging, he ran Stack's Foreign and Ancient company, Coin Galleries, edited and help create many of its catalogs, (which were mainly by Mail Bid Only), in both the Foreign and Ancient fields they specialized in, and was a very important member of the New York collector organization, and gave lectures to many of the local clubs, and at the American Numismatic Society.
We were proud that he was part of our staff, as well as a close friend of the Stack Family.
To read the complete article, see:
HARVEY STACK'S NUMISMATIC FAMILY, PART 36 (https://www.coinbooks.org/v22/esylum_v22n04a19.html)
American history isn't all about generals and Presidents, dates and battles. It's about telling stories too long untold, and identifying triumphs amid struggle. History is the way we remember the past, and the history I choose to remember is about individuals whose lives exemplified the progress that the American experiment is all about.
I look forward to Black History Month every year. I've done history as a more or less full time endeavor since I was a kid, and I learn more in these 28 days than I learn for most of the rest of the year.
Collecting is more than my profession, it's my life passion. When I acquired this object last month, I knew immediately it was one of the most important things I'd ever owned. It's a dog tag from the Civil War, depicting President Abraham Lincoln on its face. I've owned dozens of dog tags like this, hand inscribed with a soldier's name and unit, and often with their battle record as well. They're usually not well worn, as they were used for just a few years of wartime and then saved as a keepsake. This one's wear tells a story of a lifetime spent dangling against a man's chest, decades of display of what it said and what it meant.
This dog tag was worn by Dennis Addison, an American from Alabama, and the date it records was the day the Emancipation Proclamation made him free.
Happy Black History Month, y'all. Go learn something.
To read the original post, see:
https://www.facebook.com/john.kraljevich/posts/10218758158404879
To read previous articles on the Newman Numismatic Portal, see:
John Kraljevich: Black History Month 2017 (http://omeka.wustl.edu/omeka/exhibits/show/nnp-selections/blackhistorymonth2017)
John Kraljevich: Black History Month 2018 (http://omeka.wustl.edu/omeka/exhibits/show/nnp-selections/blackhistorymonth2018)
Dave Hirt writes:
Numismatic Guaranty Corporation® (NGC®) has certified three rare gold coins struck by Wass, Molitor & Co. in the 1850s during the height of the California Gold Rush. The coins were submitted to NGC's office in Munich, Germany, by the Hungarian National Museum, which received the coins from Count Samuel Wass.
A prominent Hungarian, Wass came to the United States in 1849 during Hungary's struggle for independence. (The unsuccessful Hungarian Revolution is so important to the people of Hungary that its start, March 15, is celebrated as a national holiday today.) In 1851, Wass moved to California and partnered with another Hungarian, Count Albert Molitor, to start a gold assay firm in San Francisco: Wass, Molitor & Co.
The firm was among several private assayers that struck coins in California in the 1850s to satisfy the state's desperate need for circulating coinage. Wass, Molitor & Co. issued $5 and $10 gold pieces in 1852 and $10, $20 and $50 gold pieces in 1855. The designs of the coins mirrored official US gold coins but some of the legends were changed. For example, "LIBERTY" was replaced with "W.M. & Co." on the $5, $10 and $20. The $50 gold pieces, which were larger than any circulating US gold coins, featured a wreath on the reverse with the legends "WASS MOLITOR & CO. SAN FRANCISCO CALIFORNIA" around the perimeter.
To read the Hungarian National Museum article, see:
NGC CERTIFIES RARE GOLD COINS FROM THE HUNGARIAN NATIONAL MUSEUM (https://mnm.hu/en/museum/news/ngc-certifies-rare-gold-coins-hungarian-national-museum)
To read the NGC article, see:
NGC Certifies Rare Wass, Molitor & Co. Gold Coins from the Hungarian National Museum (https://www.ngccoin.com/news/article/6484/wass-molitor-hungarian-national-museum/)
From the January 2019 issue of the American Numismatic Society E-News:
Caravans of Gold, Fragments in Time: Art, Culture, and Exchange across Medieval Saharan Africa
Travel with the Block Museum along routes crossing the Sahara Desert to a time when West African gold fueled expansive trade and drove the movement of people, culture, and religious beliefs.
Caravans of Gold is the first major exhibition addressing the scope of Saharan trade and the shared history of West Africa, the Middle East, North Africa, and Europe from the eighth to sixteenth centuries. Weaving stories about interconnected histories, the exhibition showcases the objects and ideas that connected at the crossroads of the medieval Sahara and celebrates West Africa's historic and underrecognized global significance.
Caravans of Gold draws on recent archaeological discoveries, including rare fragments from major medieval African trading centers like Sijilmasa, Gao, and Tadmekka. These "fragments in time" are seen alongside works of art that invite us to imagine them as they once were. They are the starting point for a new understanding of the medieval past and for seeing the present in a new light.
Presenting more than 250 artworks spanning five centuries and a vast geographic expanse, the exhibition features unprecedented loans from partner institutions in Mali, Morocco, and Nigeria, many of which will be seen in North America for the first time.
The Block Museum exhibition will travel to The Aga Khan Museum in Toronto (Sept. 21, 2019 – Feb. 23, 2020) and then to the National Museum of African Art, Smithsonian Institute (April 8 – Nov. 29, 2020)
To read the complete article, see:
Caravans of Gold, Fragments in Time: Art, Culture, and Exchange across Medieval Saharan Africa (https://www.blockmuseum.northwestern.edu/view/exhibitions/upcoming-exhibitions/caravans-of-gold,-fragments-in-time-art,-culture,-and-medieval-trans-saharan-trade.html)
Rhodes Didrachm of Mnasimachos

Lot 025. Islands off Caria, Rhodos. Rhodes. 250-229 B.C. AR didrachm. Mnasimachos, magistrate. From the D. Thomas Collection.
Islands off Caria, Rhodos. Rhodes. 250-229 B.C. AR didrachm (20.5 mm, 6.77 g, 12 h). Mnasimachos, magistrate. Head of Helios facing slightly right / ΜΝΑΣΙΜΑΧΟΣ, rose with bud on shoot with ve leaves to right, P?O divided by stem, helmeted Athena standing left beside, confronting aphlaston. Ashton 208; SNG Keckman 537-539. EF.
From the D. Thomas Collection.
To read the complete lot description, see:
(https://www.agoraauctions.com/listing/viewdetail/42774)
1802 Netherlands Silver Ship's Guilder Scholten

Netherlands (Holland) 1802 Silver Ship's Guilder Scholten 488b Extremely Fine
Obverse: Dutch sailing ship to right within roped circle, date below and legend around.
INDIAE BATAVORUM
Indiae Batavorum = "The Indies of the Dutch"
Reverse: Coronate shield within denomination, and roped circle, legend around.
BELG HOL MO ARG ORD FOED
New Silver Coin of the Order of the Belgian Confederation, Province of Holland.
An evocative coin with strong links to Australia
To read the complete item description, see:
Netherlands (Holland) 1802 Silver Ship's Guilder Scholten 488b Extremely Fine (https://www.sterlingcurrency.com.au/items/netherlands-holland-1802-silver-ships-guilder-scholten-488b-extremely-fine)
1822 George IV Sovereign

George IV (1820-30), Sovereign, 1822, laureate head facing left. Rev, Saint George slaying the dragon, date in exergue (Marsh 6; MCE 472; S.3800).
Almost uncirculated with a proof like brilliance on both obverse and reverse.
To read the complete item description, see:
George IV, Sovereign, 1822 (https://www.baldwin.co.uk/george-iv-sovereign-1822.html)
1972 Fischer-Spasski Reykjavik Chess Match Medal

To read the complete lot description, see:
1972 White Metal Chess Medal Fischer Vs. Spasski Reykjavik Iceland Rare ? (https://www.ebay.com/itm/1972-White-Metal-Chess-Medal-Fischer-Vs-Spasski-Reykjavik-Iceland-Rare/223338808480)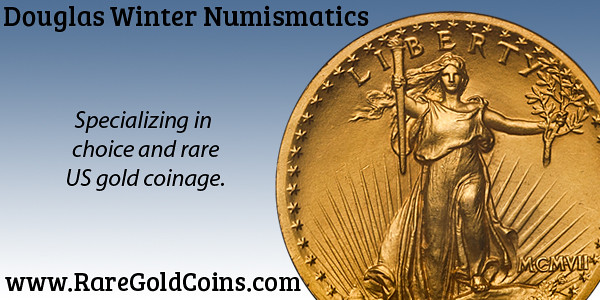 Mexico Fernando VII Medal

100548 | MEXICO. Fernando VII bronze Medal. Issued 1814. Proclamation issue: The cabildo eclesiástico (ecclesiastical council) at Mexico City (51mm, 50.75 g, 12h). By J. M. Guerrero. FERDINANDO / OPTIMO REGI / SOLIO RESTITUTO / CAPITULUM / ECCLES MEXIC / 1814 in six lines / SUBACTA PERFIDIA FELICITER IMPERAT, Fernando, holding baton, seated left on throne within a draped enclosure; to lower right, figure of Discord (as a gorgon) prostrate right, holding serpent with both hands. Edge: Plain. Grove F-23c. Mint State. Pleasing red-brown surfaces, with underlying luster and hints of cobalt throughout; some scattered, unobtrusive light marks are noted for completeness. Compare to a similar specimen, which realized a hammer of $1,300 (plus buyer's fee) in CNG 96 (14 May 2014), lot 1458. $895.
Fernando ascended to the Spanish throne, as well as that of her colonies, following the abdication of his father, Carlos IV, in March 1808. Shortly thereafter, Fernando himself abdicated and looked to Napoleon I for aid. The latter held the former "under guard" for over five years at the Chateau de Valençay, a property owned by Napoleon's former foreign minister Talleyrand. During this time, Napoleon installed his brother, Joseph, as king–a move which was never accepted by the Spanish people nor her colonies. In Mexico, for example, coins continued to be struck in the name of Fernando, still recognized as the true Spanish king. Fernando was eventually allowed to return to the Spanish throne late in 1813, as Napoleon faced bigger issues closer to home. This particular medal was issued just after Fernando's return, showing him casting aside an allegorical representation of Discord–emblematic of the chaos ushered in by the Napoleonic Wars.
To read the complete item description, see:
100548 | MEXICO. Fernando VII bronze Proclamation Medal. (http://numismagram.com/product-page/100548)
St. Paul's Cathedral Medal

100567 | GREAT BRITAIN. St. Paul's Cathedral bronze Medal. Issued 1849. Architectural series: St. Paul's Cathedral in London (59mm, 97.17 g, 12h). By J. Wiener in Brussels. Perspective frontal view of the cathedral; St PAUL'S CATHEDRAL / LONDON in two lines in exergue / Ornate perspective interior view of the gallery designed by Sir Christopher Wren; in three lines in exergue, FOUNDED VII CENTURY, BURNT XI CENTURY / REBUILT IN STONE XII AND XIII CENTy / AGAIN BURNT 1666 / REBUILT IN ITS PRESENT STATE / 1675–1710. Edge: Plain. Van Hoydonck 49; Eimer 1505. Choice Mint State. Rich chocolate brown surfaces, with a high degree of underlying luster. Extremely attractive architectural type. Compare to similar examples in Stack's Coin Galleries 18 August & 9 December 2009 auctions, lots 6039 & 1183 (which realized hammers of $700 and $650 [plus buyer's fee], respectively). $435.
Originally founded in 604, the cathedrals that have stood in the location of St. Paul's have been destroyed by fire numerous times during the middle ages, with the "Old St. Paul's" famously being a calamity during the Great Fire of London in 1666, of which it was one of nearly 90 churches destroyed by the massive conflagration. Sir Christopher Wren was tasked with rebuilding many of these structures, St. Paul's being the crown jewel. This present version was officially consecrated in 1697, some 31 years after the Great Fire. During World War II, the cathedral did suffer some damage from German bombings, but survived mostly without issue.
To read the complete item description, see:
GREAT BRITAIN. St. Paul's Cathedral bronze Medal. (https://www.numismagram.com/product-page/100567)
Sweden Spring Festival Medal

100565 | SWEDEN. Stockholm aluminum Medal. Issued 1894. Commemorating the initial Vårfest (spring festival) held at Skansen (31mm, 4.09 g, 12h). By A. Högel. A Skansen runestone, carved with a cross, serpents, and runes reading "KIIN ÞIK SIALFAN" (know thyself); NORDISKA / MUSЄЄT in two lines in exergue / MINNE FRÅN SKANSENS VÅRFEST (to commemorate the spring festival at Skansen), two daffodils tied near their base. Edge: Plain. Choice Mint State. Exceptionally lustrous and prooflike. An early use of aluminum for medals. $145.
In an effort to create more interest in a Swedish national day, Artur Hazelius, the founder of the Nordiska Museet (Nordic Museum) and the Skansen, Sweden's first open-air museum and zoo located on the island of Djurgården in Stockholm, planned a vårfest (spring festival) to be held at Skansen. This fest had its final day on 5 June, with 6 June already being recognized as Gustafsdagen (Gustav's Day). Eventually, the latter became Sweden's national day, being known as Swedish Flag Day until 1983, then simply as Sveriges nationaldag (Swedish national day). For more information on this medal and the vårfest,, see Svensk Numismatisk Tidskrift 4 (2011), p. 83.
To read the complete item description, see:
100565 | SWEDEN. Stockholm aluminum Medal. (https://www.numismagram.com/product-page/100565)
Cardiologist Frederik Wenkenbach Medal

100588 | NETHERLANDS. Karel Frederik Wenkenbach bronze Medal. Issued 1934. Commemorating the 70th birthday of the cardiologist, anatomist, and professor of medicine (50mm, 51.61 g, 12h). By O. Wenckebach. • KAREL • FREDERIK • WENCKEBACH • / AET • 70, bare head left / OMNI CURA TUERE CORTUUM NAM EX EO VITAE EST ORIGO (Protect your heart with all your care, for that is the origin of life), human heart. Edge: Plain. Gem Mint State. Attractive deep brown matte surfaces, with just a hint of rub on the highest points. Splendid and rare Medicina in Nummis type. $225.
Wenkenbach was an important cardiologist and professor of medicine at the Universities of Groningen, Strasbourg, and Vienna for the first three decades of the 20th century. In addition to his university work, he contributed greatly to the workings of the human heart, writing about the "second degree AV block," later becoming known as the "Wenckebach phenomenon" in honor of him, as well as describing the "middle internodal tract," later becoming known as the "Wenckebach's bundle," also in his honor.
To read the complete item description, see:
100588 | NETHERLANDS. Karel Frederik Wenkenbach bronze Medal. (https://www.numismagram.com/product-page/100588)
MURDEROUS AND TREACHEROUS, the Seleucids, a Greek dynasty who ruled much of the Middle East from 312 to 64 BCE, were a nasty lot. But they had exquisite artistic taste, rather like those brutal Italian Renaissance princes who sponsored sculptors, painters and architects who created sublime masterpieces of enduring beauty. Most of what the Seleucids created has long since crumbled to dust or been buried beneath modern cities, but their surviving coins preserve many portraits of remarkable sensitivity and power.
There were about 28 Seleucid kings and one ruling queen (sources disagree over how to count some rebels and usurpers). Ten died in the chronic wars of the era; many others died from poison or assassins' blades, often at the hands of relatives.
The circulating coinage of the Seleucids was based on the "Attic" standard of Athens, a silver tetradrachm of 17.2 grams and a gold stater of 8.6 grams.
To read the complete article, see:
CoinWeek Ancient Coin Series – The Seleucids and Their Coins: Part I (https://coinweek.com/ancient-coins/coinweek-ancient-coin-series-the-seleucids-and-their-coins-part-i/)
There were no 2,500 year old bottles of the good stuff lying around, but archeologists exploring an ancient Greco-Roman wine cellar north of Egypt's capital Cairo did make a number of intriguing discoveries.
Ptolemaic era coins, fragments of ceramic and mosaic works, and a sophisticated architectural design for controlling temperatures using various types and shapes of stones were among the artefacts they discovered.
Egypt's Supreme Council of Antiquities announced the discovery of the wine cellar at Tel Kom al-Trogy in Biheira province in the Nile Delta region, showing off pieces collected inside the subterranean facility.
Mostafa Waziri, secretary general of Egypt's antiquities council, described a distinguished architectural style inside the facility with thick mud brick walls of various depths, mixed in with irregularly shaped limestone blocks likely used to control temperatures inside the cellar.
The region around the Tel Kom was known as producing some of the finest wines during Egypt's Greco-Roman period which spanned the from 4th century BC to the arrival of Islam in the 7th Century.
To read the complete article, see:
Ancient Egyptian wine cellar containing coins and ceramics discovered by archaeologists (https://www.independent.co.uk/news/world/middle-east/egypt-archeology-wine-pyramids-sphinx-giza-a8750911.html)
A 300-year-old British coin has sold at auction for a world-record price of £845,000.
The five guinea 'Vigo' coin dates to 1703 and was made using gold seized by the British from a Spanish treasure ship at the Battle of Vigo Bay.
Just 20 of the coins were struck, in celebration of the victory, and they are now among the most collectable pieces of coinage in the world.
The Queen Anne Vigo coin was sold by London auctioneers Baldwin's of St. James's.
The whopping price is the highest ever shelled out for a British coin, smashing the previous record of £630,000 for an 1817 George III silver crown.
The series of Vigo coins were made out of 7.5lbs of gold captured from a Spanish galleon. After the British failed to capture Cadiz in October 1702, the fleet intercepted Spanish treasure ships laden with Aztec and Inca gold, coming back from America.
The British attacked the Spanish fleet in Vigo Bay and captured the gold and silver on board.
The booty was then returned to Britain where, desperate for gold, the Bank of England had it melted down and turned into coins.
The pieces feature a bust of Queen Anne on one side and coats of arms on the other.
Of the 20 coins struck 16 are known of. This coin spent many years with a private collector who decided it was the right time to sell it.
To read the complete article, see:
You don't want to lose that down the back of the sofa! British 1703 coin made using gold seized from Spanish treasure ship sells for world record £845,000 (https://www.dailymail.co.uk/news/article-6650139/British-1703-coin-gold-seized-Spanish-galleon-sells-world-record-845-000.html)
1776–1976
The following are excerpts from the official announcement by Mrs. Mary Brooks, Director of the Mint, concerning the Government's long-awaited decision on coin design changes, as a special recognition of the 1978 Bicentennial of American Independence.
George P. Shultz, Secretary of the Treasury, has sent a draft bill to Congress providing for new designs on the reverse of the Eisenhower dollar and the Kennedy halfdollar (the obverse Presidential portraits will remain unchanged), to present appropriate Revolutionary War themes. These redesigned coins, bearing the dates 1776–1976, will be struck at all three Mint facilities (Philadelphia, Denver and San Francisco), and will be initially released for circulation on July 4, 1975. This advance issuance will assure a more widespread distribution throughout the country and permit the Mint to strike a large number in anticipation of great public demand for the coins during the 1976 Bicentennial year.
*
The 40 per cent silver proof and uncirculated specimens of the dollar and the cupronickel proof and uncirculated versions of the dollar and half-dollar would be available during 1976 under the four special coin programs as presently conducted by the Mint.
Mrs. Brooks added that the reverse designs of the dollar and half-dollar were especially selected for change to prevent disrupting the Mint's regular production capacity and to avoid causing a shortage of circulating coins due to coin collecting or other reasons. The dollar and half-dollar are, of course, circulating coins but neither enjoys as wide circulation and use as the cent, nickel, dime and quarter. The lack of wide circulation, therefore, will not be disruptive to the daily commerce of the country and the design changes will not strain the Mint's production capacity.
The National Sculpture Society, 250 East 51st Street, New York 10022, has agreed to conduct a design contest among its nationwide membership, empanel a jury of experts to judge the entries and submit several designs for the reverse of each coin to the Secretary of the Treasury. The Society will formally announce the design contest at a later date.
Criteria for selection of the designs, according to Mrs. Brooks, will include the beauty and historical significance of the designs and take into account the Mint's special technical and mechanical operations in reproducing the designs onto coinage dies that allow for maximum production on high speed presses. The final selection of the designs will be made by the Secretary of the Treasury on recommendation from a committee composed of the Director of the Mint; the Chairman of the Senate Committee on Banking, Housing and Urban Affairs; the Chairman of the House Committee on Banking and Currency; the Chairman of the Advisory Committee on Coins and Medals of the American Revolution Bicentennial Commission and the Fine Arts Commission.
*
No announcement has been made by the Treasury Department (on behalf of the Bureau of Engraving and Printing) concerning possible Bicentennial changes in paper money designs. Few collectors really expect any significant changes. Their reasoning is based on realism. Since the Government has limited its "Bicentennial Coinage Salute" to changing only the reverse designs on the two least popular coins – with the clearly stated purpose of not disrupting the Mint's production schedules–is it not logical to assume that proposals for special commemorative issues of paper currency will get equally short shrift?
To read the complete article, see:
Numismatics (https://www.nytimes.com/1973/03/25/archives/4day-ny-show-begins-thursday-numismatics.html)
A British coin collector has pocketed a 20p piece so rare that it's the only one experts have ever seen – and is worth over £2,000.
Alun Barker, 43, is thought to be the only person known worldwide to be the keeper of an ultra rare 1990 20p, after he bought it for £50 on eBay.
What makes it unique is the type of metals the coin was made from when it was created by The Royal Mint three decades ago.
Rather than being produced with a bronze metal blank, known as a planchet, like every other 20p made in 1990, this coin was struck on a planchet from a foreign country.
He's been told by experts his coin is the only one known to be in existence, and if sold, would fetch a minimum of £2,200 at auction.
In January 2018 the coin was verified as authentic by the Royal Mint, who have confirmed it as genuine coinage.
After conducting his own research online, Alun soon realised just how rare his coin is and so sent it off to experts in America for a second opinion.
The experts in America confirmed it is a mix of foreign metal – a copper plated steel blank – and UK coinage and is also in almost perfect condition.
To read the complete article, see:
20p coin turned out to be worth £2,000 (https://metro.co.uk/2019/01/28/20p-coin-turned-worth-2000-8403132/)
As a window to the history of Christianity, communion tokens are a highly collectible area of religious exonumia that's beloved by numismatists around the world.
Retired Reverend Angus Sutherland, a long-time member of the National Presbyterian Museum advisory committee, is also a long-time numismatist with an extensive collection of communion tokens.
"There have been references to tokens down through the ages," said Sutherland, who added tokens were used as far back as early Christianity (also known as the "Early Church"), which includes that religion's origins until the First Council of Nicaea in 325 AD.
One early example is made of clay and reportedly mixed with shavings from the so-called seventh-century "Procession of the True Cross."
To read the complete article, see:
Communion tokens offer historical insight into Christianity (https://canadiancoinnews.com/communion-tokens-offer-historical-insight-into-christianity/)
Stunning pictures have offered a glimpse inside the disused hallways of a hundred-year-old bank including a huge vault which once held millions of dollars in Alabama.
The John A. Hand Building in Birmingham provides a glorious example of early 19th century architecture, with an enormous circular vault door concealing hundreds of safety deposit boxes and ladders needed to reach them.
The tall stone tower completed in 1912 is surrounded by columns, has a spacious marble lobby and plush leather armchairs once reserved for waiting clients.
'In 1997, the John A. Hand Building was sold at auction for $1.5 million to banker, Jimmy Taylor,' said the photographer - an urban explorer known as Abandoned Southeast.
To read the complete article, see:
Inside the vault! Stunning images taken inside a disused Alabama bank which once held millions of dollars reveal hundreds of gleaming safety deposit boxes and the LADDERS needed to access them (https://www.dailymail.co.uk/news/article-6652639/Stunning-images-inside-disused-Alabama-bank-held-millions-dollars.html)
A Note Goes Home
by Brittany Pelton-Scallon
I discovered this Japanese occupied One Peso note in a pile of notes to be sorted. Unlike a "short snorter", this note was signed by a single soldier - Carl Ireton.
On the note is written:
"From Carl Ireton - New Mexico
P.O.W. 4/42-10/45
Rec'd 10/23/45
'Itchiban'".
I was intrigued to find out about this soldier, especially since he was a POW. The specific details made it easy to discover a website dedicated to PFC Carl V. Ireton. I was excited to discover that the website was established by Ireton's great nephew, Mark Ireton. Mark describes that Carl was in the New Mexico National Guard, 200th Coast Artillery, a PFC in the Headquarters 2nd Battalion. The 200th was sent to the Philippines in 1941.
In April 1942, Ireton, along with the rest of the 200th, were taken prisoner by the Japanese. Rather than stay in a POW camp in the Philippines, Carl boarded a "Hell Ship" to Mukden, Manchuria (China) to serve as a slave laborer. In September of 1945 after a combined effort by the OSS and Russian forces, Carl and the other POWs were evacuated by rail. After the war, Carl went to OK where he died in 1969. He is buried in New Mexico.
I reached out to Mark Ireton and his family, and am very pleased to be able to return the note to his family in Oregon.
How this note made its way to Don Rinkor's Coin Shop in Santa Rosa, CA is a mystery, as I didn't notice it's uniqueness until long after we had purchased it. But it is an honor to send the note home, and to have learned about Carl. As Mark said, "it is important to honor Carl's sacrifice by remembering him". This note is just one more piece of Carl's memory.
Everyone has a hobby. Trond Larsen's is photography.
As the Rapid Assessment Program director at Conservation International, Larsen spends his days organizing international teams of scientists to find and document wildlife in far-flung locales. His camera goes with him to the wild, and his photos – predominantly of the animals he encounters in the field – have appeared everywhere from National Geographic to The New Yorker.
But Larsen can claim one photographic achievement that few on Earth can rival: One of his photos is on money. A shot that Larsen captured of a small, rarely seen frog was recently selected to grace a banknote in Madagascar.
This is the unlikely story of how a scientist's zeal to find a frog "paid off."
Larsen managed to get within inches of the frog, who let him take several close-ups before hopping back into the undergrowth.
Given the importance of photography in nature conservation, it's no surprise that a scientist would carry a camera around. But Larsen has taken his nature photography to a level few other researchers can match – and he is almost completely self-taught.
After his work trip to Madagascar, Larsen uploaded his frog shots to Conservation International's in-house photo database and forgot about them.
Two years later, Larsen received an email. It was from Conservation International's Madagascar office.
"They wrote me and said, basically, 'Hey, the government's interested in using your photo for a new banknote, would you be willing to let them use it?' "
To read the complete Conservation International Blog article, see:
The strange story of how one researcher's photo made it onto a banknote (https://blog.conservation.org/2019/01/the-strange-story-of-how-one-researchers-photo-made-it-onto-a-banknote/)
To read the complete Banknote News article, see:
Madagascar new notes (B332 - B335) confirmed introduced 18.09.2017 (https://www.banknotenews.com/files/tag-madagascar.php)
Spurious reprints by Artur Virgilio Alves dos Reis rivaled legitimate ones printed by the Portuguese government.
Confidential missions, forgery, miscommunication and international money scams? Am I describing the plot points to a movie or the most successful paper money scam of all time? Surprisingly, it's the latter.
If you're a paper money collector, then there is no doubt that you've heard of the Portugal Bank Note Affair of 1925. The story goes as such: Led by Artur Virgilio Alves dos Reis, a group of people nearly wrecked the Portuguese economy by spuriously printing over 100 million escudos in 500 Escudo notes and introducing them into general circulation.
… notes that were printed for this scam were, in fact, genuine 500 Escudo notes; and by the end of the heist, there were nearly as many officially issued 500 Escudo notes as there were bogus reprints.
In today's technological age, it's hard to imagine a time when a heist such as this would have worked. The plot relied heavily on a lack of communication between the real bank officials and the printer, as well as a general air of secrecy surrounding the whole "mission."
After making many small real estate and retail investments, Reis and his accomplices opened a bank, Banco de Angola e Metrópole, to aid in the laundering of the unauthorized bills. Ultimately, this bank drew a lot of attention for being able to issue low interest loans with little or no deposits.
Over time, the officials caught on but couldn't pin down Reis or his crew with any hard evidence. It was the duplicate serial numbers, noticed by chance, that finally busted the operation in December of 1925.
If you are interested in finding a little piece of Portuguese history, PMG officially recognizes Reis's spuriously printed notes in our population, under Portugal 130x.
To identify a Reis reprint from a genuinely issued 500 Escudo note, look for serial number prefixes with double vowels (e.g. AA, AE, AI...) or prefixes above "AN." Expect to pay a pretty penny for this note, however, as a Reis reprint (graded by PMG in AU58) sold through Heritage Auctions in 2016 for over $7,500.
To read the complete article, see:
Stranger than Fiction: The Portuguese Bank Note Crisis of 1925 (https://www.pmgnotes.com/news/article/7138/The-Portuguese-Bank-Note-Crisis-of-1925/)
Police are warning Albertans to watch out for phony Canadian bills, particularly the $50 and $100, which fraudsters are splicing together in a "frankenstein" creation – using the holograms of real five or 10 dollar bills.
"What they're doing is, what we're calling Frankenstein-ing the notes," he said. "They're taking a legitimate five dollar bill and cutting out the five dollar bill hologram, taking that hologram and taping it into a counterfeit $50."
The phony bills are easily spotted with the naked eye, Stubbs told the Calgary Eyeopener – but most people aren't looking.
If you're curious, hold it up – a 50 dollar bill will have a 50 inside the translucent maple leaf. This is what the fraudsters are trying to replicate.
They cut a No. 5 out of a real $5 bill and paste it onto the hologram of the fake $50, he said. Most people wouldn't notice the zero is missing.
Stubbs says quick transaction business, like gas stations or retail outlets, are more likely to be targeted, because the customer can leave quickly after paying.
To read the complete article, see:
Keep an eye out for counterfeit 'Frankenstein' bills: RCMP (https://www.cbc.ca/news/canada/calgary/counterfeit-phony-bills-police-warning-1.4995847)
Tangem, a Switzerland-based 'smart card' wallet manufacturer will reportedly issue physical banknotes for the Sovereign (SOV), the state digital currency of the Marshall Islands, according to an announcement on Jan. 28.
Per the announcement, physical representations of the digital currency will purportedly ensure that citizens have "fair and equal access to their digital currency, whether or not they have internet connection." The firm states that a physical SOV will be a "controllable mechanism" for issuing the currency by the Marshallese government.
Tangem states that each note will contain a blockchain-enabled microprocessor which will "combine the familiar advantages of paper banknotes with the security of blockchain technology." The firm issued physical representations of digital currency in May 2018, when it produced 10,000 physical Bitcoin (BTC) banknotes of various denominations in a pilot program.
In February 2018, the Republic of the Marshall Islands first announced that it would release its own cryptocurrency complete with an initial coin offering (ICO) and free trading. Two government officials said that, once issued, the Sovereign will circulate alongside the nation's other official currency, the United States dollar.
The idea of issuing a national cryptocurrency became a controversial topic within the country and with international organizations like the International Monetary Fund (IMF). In August 2018, the IMF urged the Marshallese government to reconsider issuing the Sovereign, saying that it could pose risks to the country's financial integrity and relationships with foreign banks.
To read the complete article, see:
Swiss Wallet Firm to Produce Physical Banknotes for Marshall Islands Digital Currency (https://cointelegraph.com/news/swiss-wallet-firm-to-produce-physical-banknotes-for-marshall-islands-digital-currency)
At the foot of the stairs in the foyer of Sydney's Museum of Contemporary Art, a teller with a cheery smile hands me a banknote. At first glance it looks like any other Australian $10 note: on one side, there's a portrait of a man wearing what looks like an Akubra. Men on horses gallop across the swirling blue and yellow backdrop.
But it's not Banjo Paterson whose face peers out from under that hat. It's the Gurindji activist and stockman Vincent Lingiari, who led the Wave Hill walk-off in 1966 – the strike for Aboriginal workers' rights that became a critical moment in the land rights movement. And it's not the lyrics from Waltzing Matilda scrolled across the image in tiny print, but the opening of the petition to Lord Casey from that historic event: "We, the leaders of the Gurindji people, write to you about our earnest desire to regain tenure of our tribal lands."
The note is "blood money", part of a work by the Alice Springs-born and Brisbane-based Marri Ngarr artist Ryan Presley. The Blood Money Currency Exchange Terminal is a new foray into installation for the visual artist and on show as part of Primavera, MCA's annual exhibition for Australian artists aged 35 and under.
The currency booth, right inside the MCA's glass front doors, looks so much like the real thing that patrons disembarking from cruise ships moored at the quay outside are perplexed to find they can't buy legal tender there.
But in return for your very real dollars, the teller – a performer – will hand over a piece of blood money for you to keep. Exchange rates advertised in the window tell you how much the $10, $20, $50 and $100 blood money dollar notes are worth in Australian currency. These change daily.
The paintings, which Presley began in 2009, are meticulous and impossibly detailed watercolours of a scale far larger than the wallet-sized prints. Four are on display upstairs in the gallery, with other works from the Primavera exhibition.
In the first two days the exchange terminal had been open in Sydney it raised more than $6,000. Presley hopes to double that by the time it closes on 28 January: "It's the pinnacle of my 10 years of work, really."
To read the complete article, see:
Look again: the artist reinventing Australian money for postcolonial payback (https://www.theguardian.com/artanddesign/2019/jan/24/look-again-the-artist-reinventing-australian-money-for-post-colonial-payback)
The British Museum has added its first piece by notorious British street artist Banksy to its collection, and the piece is a counterfeit–counterfeit currency, that is. In 2004, Banksy printed £1 million worth of fake £10 notes that replaced the visage of Queen Elizabeth II with that of late Princess Diana. Banksy then dropped the money on crowds at the Notting Hill Carnival and at the Reading Festival.
Banksy's management company and authentication entity, Pest Control, has now donated one of these bills to the museum, according to the Art Newspaper. It is titled Di-faced Tenner, a play on the word "defaced." Issued by the "Banksy of England," the currency reads "trust no one" on the verso, which features Charles Darwin. The bill will join the British Museum's department of coins and metals (rather than prints and drawings).
Although the British Museum doesn't have any immediate plans to exhibit Di-Faced Tenner, it turns out that Banksy has already shown some of his other work there, albeit clandestinely. In 2005, he surreptitiously installed a fake cave painting, Peckham Rock, featuring a hunter pushing a supermarket cart, in the museum's Roman Britain gallery.
The prank is said to have gone undetected for three days. "It was the cause of considerable embarrassment for the museum at the time and when Banksy asked for it back we were only too pleased to oblige," British Museum curator Tom Hockenhull told the Guardian last May. (The museum later asked for it back on loan to include as part of a 2018 group show on dissent.)
To read the complete article, see:
Banksy's Fake £10 Note Will Become the First Work by the Artist to Enter the British Museum's Collection (https://news.artnet.com/art-world/british-museum-acquires-first-banksy-1454380)
"There is a long history of political and social discourse through this type of protest which made us keen to acquire it," Hockenhull said. "Also, it's a Banksy – why wouldn't we want it? It's an opportunity for us to have a work by an artist of that stature as part of a collection that people might not consider the typical respository for a work by Banksy.
"From our perspective, it joins a long list of artists who have created, adapted or destroyed currency for the purposes of their work."
The artist described the origin of the Diana £10 notes in his 2010 Oscar-nominated film Exit Through the Gift Shop, saying he had made £1m pounds worth, planning to throw them off a building. He had handed some notes out at Reading festival, but realised the stunt was backfiring when people started taking them to the bar to spend. "It was like, holy shit, we just forged a million quid, and obviously for that you'd go to jail for ten years." Distribution was speedily halted.
To read the complete article, see:
Banksy fake banknote artwork joins British Museum collection (https://www.theguardian.com/artanddesign/2019/feb/01/banksy-donates-fake-bank-note-artwork-to-the-british-museum)
To read the earlier E-Sylum article, see:
ANS ACQUIRES BANKSY £10 DIANA NOTE (https://www.coinbooks.org/esylum_v19n06a26.html)
Kolbe & Fanning Sale 151 Results

As John W. Adams wrote in United States Numismatic Literature, "The career of B. Max Mehl was an impossibility. He had at least three strikes against him: 1) he was an immigrant Jew in a then-gentile hobby; 2) he was located in Fort Worth, Texas, at a time when 95 percent of the business was done on the East Coast; and 3) Lilliputian in stature and colorless in terms of personality, he adopted a business plan that relied on creativity and promotion. Quite obviously, Mehl did not realize that he was licked before he started. He just knew that it was a lot more fun to sell coins than to sell shoes. From there, he took it one step at a time."
Kolbe & Fanning added, "Of his numismatic publications, Mehl's ubiquitous Rare Coin Encyclopedia provided a steady source of income, his Numismatic Monthly deservedly brought respectability, and his series of auction sale catalogues spanning fifty years allowed him to handle far more than his share of the great American coin collections of the day."
Coin World columnist Joel Orosz observed in 2015 that the larger than life Texan "was America's leading coin dealer because of brilliant marketing, not expertise about coins."
To read the complete article, see:
A Texas-sized trove of B. Max Mehl auction catalogs (https://www.coinworld.com/news/us-coins/2019/02/b-max-mehl-literature-trove-bolsters-sale.all.html)
Iconic Coin Collectors

To read the complete article, see:
Who's Who: Iconic Coin Collections You Should Know (https://coinweek.com/education/whos-who-iconic-coin-collections-you-should-know/)
Josh Tatum and Racketeer Nickels

To read the complete article, see:
Fact or Myth: Josh Tatum and Racketeer Nickels (https://coinweek.com/us-coins/fact-or-myth-josh-tatum-and-racketeer-nickels/)
Old Mint Press Strikes New Medals

To read the complete article, see:
Nevada legislative leaders stamp commemorative medallions (https://www.nevadaappeal.com/news/government/nevada-legislative-leaders-stamp-commemorative-medallions/)
Apollo 11 50th Anniversary Coin Launch

The launch event was attended by several astronauts and their families and other invited guests such as current and former members of the Citizens Coinage Advisory Committee who played roles in creating the coins. These included new CCAC Chairman Thomas J. Uram, who delivered remarks on behalf of U.S. Mint Director David J. Ryder and who was a member of the jury that selected the winning obverse design; former Chairman Gary Marks; current member Erik Jansen, who represents the general public; and Michael Olson, who is also a member of the Astronauts Memorial Foundation's board and noted that astronauts and their families at the event were excited about the coins, which sold briskly.
To read the complete article, see:
Apollo 11 50th Anniversary Coin Program launched on January 24 (http://news.coinupdate.com/apollo-11-50th-anniversary-coin-program-launched-on-january-24/)