About Us
The Numismatic Bibliomania Society is a non-profit association devoted to the study and enjoyment of numismatic literature. For more information please see our web site at coinbooks.org
Subscriptions
Those wishing to become new E-Sylum subscribers (or wishing to Unsubscribe) can go to the following web page link
Membership
There is a membership application available on the web site Membership Application
To join, print the application and return it with your check to the address printed on the application. Print/Digital membership is $40 to addresses in the U.S., and $60 elsewhere. A digital-only membership is available for $25. For those without web access, write to:
Charles Heck, Treasurer
Numismatic Bibliomania Society
P. O. Box 2058,
Bluffton, SC
29910-2058
Asylum
For Asylum mailing address changes and other membership questions, contact Terry at this email address: terrywhite5475@yahoo.com
Submissions
To submit items for publication in The E-Sylum, write to the Editor at this address: whomren@gmail.com
BUY THE BOOK BEFORE THE COIN
Content presented in The E-Sylum is not necessarily researched or independently fact-checked, and views expressed do not necessarily represent those of the Numismatic Bibliomania Society.
New subscribers this week include: Bill Snodgrass, courtesy of Claud Murphy; Don Everhart, Ron Harrigal, and Matthew Hill. Welcome aboard! We now have 5,928 subscribers.
Thank you for reading The E-Sylum. If you enjoy it, please send me the email addresses of friends you think may enjoy it as well and I'll send them a subscription (but let me know if they are located in the European Union). Contact me at whomren@gmail.com anytime regarding your subscription, or questions, comments or suggestions about our content.
This week we open with two great numismatic literature sales, an update to the next Red Book, three new books, a literature exhibit and a reminder of the NLG Awards Competition deadline.
Other topics this week include Half Dimes, odd denominations, numisnautics, numismatic exhibits in Canada and India, commemorative coin legislation, three upcoming auctions, the Oregon Trail Half Dollar, Australia's Lunar Landing coins, and the story behind the Euro symbol.
To learn more about the milled columnarios of Central and South America, 2019-W quarters, the Philadelphia Mint tour, Young Numismatist scholarships, repair and restoration, Dr. C. E. Fraser, Nickle Galleries, the satyr's all-important thing, Celtic ring money, Walrus Skin notes, Indian Peace medals, and the rum-soaked City of New York, read on. Have a great week, everyone!
Wayne Homren
Editor, The E-Sylum



M. H. Bolender 1941 7 Auction sales bound in one volume with PRs

S.H. & H. Chapman Sale Catalogs 1900-1903 Paper Covers bound in with written

J.C. Morgenthau & Co. Selected 1933-36 Sale Catalogs with handwritten PR plates

Catalogue of Oriental Coins (in the British Museum) Turkish, Arabic 1967 reprint
To view the Iola Historical Society's listings, see:
https://www.ebay.com/usr/iola_historical_society?_trksid=p2047675.l2559
To read the earlier E-Sylum articles, see:
KRAUSE PUBLICATIONS PARTIAL LIBRARY SALE (https://www.coinbooks.org/v22/esylum_v22n18a04.html)
KRAUSE PUBLICATIONS LIBRARY BOOKS OFFERED (https://www.coinbooks.org/v22/esylum_v22n21a05.html)

Lots 10 and 52
Lot 10: Catalogo Numismatico de Puerto Rico
Archilla-Diez, Efraín & Paul Karon (ed.). CATALOGO NUMISMATICO DE PUERTO RICO: VOLUMEN I: RILES, VALES, CHAPAS Y FICHAS. Caribbean Printing Industries. 1989. 4to, 360 pages; Softcover; Limited edition 390 of 500 copies; This book is a catalog of Puerto Rican tokens, with estimated rarity guide and price guide. Examples are presented with b&w obverse and reverse photos and arranged by denomination and issuer. Subject: Coinage - Puerto Rico
To read the complete lot description, see:
Archilla-Diez: Catalogo Numismatico de Puerto Rico: Volumen I: Riles, Vales, Chapas y Fichas (https://www.icollector.com/item.aspx?i=33413841)
Lot 52: Monedas Dominicanas 1492-1979
Estrella Gómez, Miguel. MONEDAS DOMINICANAS 1492-1979. Socieded Numismatica Dominicana. 1979. 8vo, 635 pages; Hardcoverw D/J; Limited edition 346 of 3000 copies; This is a history and catalog of the coins that either circulated or were minted on the island of Dominica. It is a very scarce, important work in this area of numismatics. Subject: Coinage - Dominica
To read the complete lot description, see:
Estrella Gómez: Monedas Dominicanas 1492-1979 (https://www.icollector.com/item.aspx?i=33413883)

Lots 66 and 194
Lot 66: The Milled Columnarios of Central and South America
Gilboy, Frank F. (Signed) THE MILLED COLUMNARIOS OF CENTRAL AND SOUTH AMERICA - SPANISH AMERICAN PILLAR COINAGE, 1732 TO 1772. Prairie Wind Publishing, Inc. 1999. 4to, 293 pages; Hardcoverw D/J; Inscribed by the editor; Limited edition 232 of 500 copies; This is THE BOOK on pillar dollars, with incredible detail on design features and changes, development history, and background. Covers all denominations and mints and notes each coin's rarity. Includes an errata sheet. Subject: Coinage - Spain - Colonial
To read the complete lot description, see:
Gilboy: (Signed) The Milled Columnarios of Central and South America - Spanish American Pillar Coina (https://www.icollector.com/item.aspx?i=33413897)
Lot 194: Sociedad Numismatica de Mexico - Boletin Numismatico
Sociedad Numismatica de Mexico, . SOCIEDAD NUMISMATICA DE MEXICO - BOLETIN NUMISMATICO - 1952 THROUGH 1970. Sociedad Numismatica de Mexico. 8vo, pages; Hardcover; Ex Money Tree sale 29, lot 503; Sociedad Numismatica de Mexico. BOLETIN NUMISMATICO [The Quarterly Publication of the Sociedad Numismatica de Mexico, A.C.], Volumes 1 through Volume VIII, whole nos. 1-69. October 1952-September 1956 through 1969-70. Eight matching volumes, bound in full antique Spanish leather, 4 raised spine bands; titles printed on red leather, lettered in gilt in the second spine panel of each; volume numbers printed on black leather in the fourth spine panel of each. The endpapers and pastedowns in the first volume are textured floral on a gold background. The endpapers and pastedowns in the remaining volumes are each marbelled but different in each volume. The top leather corners of Volume VI are bumped. The leather covers as very fine, the contents are generally very fine or better. This is a beautifully bound set. The small library label of Miguel Munoz is affixed to the front pastedown on volumes VI and VIII. Bound in where issued are the blue (generally) English translation pages. The spine labels on the first three volumes differ from the remaining five. However, the leather and the binding of all 8 volumes are virtually identical. Subject: Coinage - Mexico
To read the complete lot description, see:
Sociedad Numismatica de Mexico: Sociedad Numismatica de Mexico - Boletin Numismatico - 1952 through (https://www.icollector.com/item.aspx?i=33414025)
To visit the Workman's Books web site, see:
http://www.workmansbooks.com/
The United States Mint is randomly issuing rare and valuable quarter dollars into circulation this year. The coins are found in regular pocket change and can be worth hundreds of dollars each, according to the senior editor of the Guide Book of United States Coins, the best-selling price guide on American coinage.
Only 2 million of each of the five 2019 quarter dollars will feature the "W" mintmark of the famous West Point Mint, known as the "Fort Knox of Silver" because of its precious-metal vaults. Although this might seem like a lot of coins, it represents only 1 out of every 200 or so 2019 quarters. They are being distributed to banks and financial institutions through the Federal Reserve system, mixed in with their more common Philadelphia Mint and Denver Mint counterparts.
"If the Guide Book went to press today, we would list the coins around $25 each in average Mint State condition, based on feedback from coin dealers around the country," said Jeff Garrett, senior editor of the Guide Book of United States Coins. "Higher-grade 'gem' examples have sold for hundreds of dollars." Garrett estimates that demand for the coins will rise as more and more collectors need them to complete their collections.

Guam - War in the Pacific Quarter
The 2019-W quarters will be featured in next year's edition of the Guide Book. By that time their market prices should be well established, according to Garrett.
"These are the first and only modern rarities deliberately placed into circulation by the Mint," said Q. David Bowers, the Guide Book's research editor. "Most 2019 quarters struck for day-to-day commerce will be made at the Philadelphia and Denver mints. Last year nearly 2 billion quarters were struck in total. The West Point mintages are truly small in comparison."

Texas - San Antonio Missions Reverse
Massachusetts - Lowell Reverse
In total, a maximum of only 10 million West Point Mint quarters will reach circulation, or about 1 coin for every 33 U.S. citizens. They include 2 million each of the Lowell National Historical Park quarter, the American Memorial Park quarter, the War in the Pacific National Historical Park quarter, the San Antonio Missions National Historical Park quarter, and the Frank Church River of No Return Wilderness quarter. All are dated 2019, and the rare West Point coins have a distinct "W" mintmark below the legend IN GOD WE TRUST.
The Guide Book of United States Coins, popularly known as the "Red Book" for its cover color, has been published since 1946, with more than 24 million copies in print. Coin collectors consider it "the Bible of the hobby." The 73rd edition is available now, online and at booksellers and hobby shops nationwide, in formats including hardcover, softcover, spiralbound, and Large Print.

Idaho - River of No Return Reverse
N. Mariana Islands- American Memorial Reverse
About the Guide Book of United States Coins
A Guide Book of United States Coins is the world's most popular annual retail price guide for U.S. coins, tokens, and other numismatic items. 24 million copies have been purchased since 1946, making it one of the best-selling nonfiction titles in the history of U.S. publishing.
For the 73rd edition, more than 100 professional coin dealers, scholars, and other numismatic experts contributed their knowledge under the direction of Senior Editor Jeff Garrett, Research Editor Q. David Bowers, and Editor Emeritus Kenneth Bressett.
The 73rd edition of the Red Book is available online and at bookstores and hobby shops nationwide. Whitman Publishing offers a Large Print Edition and several formats of the regular edition (hardcover; spiralbound softcover; and spiralbound hardcover). For more information and to order, visit Whitman Publishing at www.Whitman.com.
A Guide Book of United States Coins, 73rd edition
464 pages
Full color
By R.S. Yeoman; senior editor Jeff Garrett; research editor Q. David Bowers; editor emeritus Kenneth Bressett.
$15.95 convenient lay-flat spiralbound
$17.95 classic red hardcover
$19.95 spiralbound hardcover
$29.95 Large Print Edition
$49.95 expanded Deluxe Edition (1,504 pages)
To read the complete article, see:
Jeff Garrett: The Hobby Catches a Break (https://www.ngccoin.com/news/article/7504/)
WELCOME TO THE UNITED STATES MINT AT PHILADELPHIA
You are standing in the largest coin factory in the world – The United States Mint at Philadelphia! Many of the coins you use every day are made right here! The United States Mint was established in Philadelphia in 1792, and coins have been continuously struck here for over 200 years. The United States Mint is the nation's sole manufacturer of legal tender coinage. In addition to circulating coins, the United States Mint also produces numismatic products at four manufacturing sites across the country. Numismatic products include commemorative coins; proof and uncirculated coins; silver, gold and platinum bullion coins; and Congressional Gold Medals. The United States Mint is also responsible for protecting our nation's gold and silver reserves.
During your self-guided tour of the Philadelphia facility, you will learn about our extraordinary history and see our current coin design and manufacturing processes. Our exhibits, artifacts and David Rittenhouse Theater will highlight coin making at the first United States Mint in colonial Philadelphia. Our interactive displays, videos and our very own skilled and proud staff will demonstrate how today's coins are safely and efficiently made in the world's largest mint.
THE GALLERY Our interactive, self-guided tour has been divided into color-coded areas to help you better understand the coin and medal making – or minting – process. At the start of the Gallery, look for a key with special images and colors to help you distinguish the different coin design and manufacturing areas.
To read the complete booklet, see:
UNITED STATES MINT AT PHILADELPHIA: A Handbook to the Self-Guided Tour of the United States Mint (https://www.usmint.gov/wordpress/wp-content/uploads/2016/06/Philly_MintTour_VERSION1.pdf)
Renniks Australian Coin & Banknote Values 29th Edition
(Hardcover)
$49.95
The leading guide for Australian coin and banknote values since 1964. This comprehensive guide to Australian Coin & Banknote Values contains over 3,750 images and countless thousands of valuations. This book is a must for all collectors, whether you are just beginning or an advanced collector. Latest information compiled using weighted averages where possible to ensure the accuracy of pricing. Quality reproduction of photos makes it easy to identify items. Covered are copper, silver, gold, nickel and allow coins and notes used in Australia from 1800 to present. Subjects include PreDecimal and Decimal currency, as well as privately issued banknotes, war issues, and privately issued tokens. Also included are latest Royal Australian Mint, Perth Mint & Australia Post Numismatic Covers.
WEIGHT: .5 kg
DIMENSIONS: 24.5 × 17.5 × 2.5 cm
EDITOR: Michael Pitt
PUBLICATION DATE: 01/05/2019
Hardcover ISBN 978-0-9871057-5-2 RRP $49.95
Softcover ISBN 978-0-9871057-6-9 RRP $39.95
To order the hardcover, see:
https://renniks.com/shop/renniks-australian-coin-banknote-values-29th-ed-hc/
To order the softcover, see:
https://renniks.com/product/renniks-australian-coin-banknote-values-29th-ed-sc/
Renniks Australian Pre-Decimal & Decimal Coin Errors
$34.95
Compiled, written & researched by popular Coin & Banknote Magazine contributor, Ian McConnelly, this book is a "must have" for all Australian error coin collectors. 168 pages, full colour.
ISBN: 9780987338655
For more information, or to order, see:
Renniks Australian Pre-Decimal & Decimal Coin Errors (https://renniks.com/shop/renniks-australian-pre-decimal-decimal-coin-errors-2/)
Books and ancient coins from the collections of the University Library of Padua and the Bottacin Museum.
Printed books and coins are the most numerous objects ever produced by man, although obviously designed for very different purposes.
Between the 16th and 18th centuries, many volumes dealt with coins, combining historical and numismatic interest with undeniable artistic qualities and high-quality illustrations. On this occasion the ancient coins and their representations of paper engraved in the books dedicated to them will be put into dialogue : from the pioneering sixteenth-century treatises by Enea Vico and Sebastiano Erizzo, to the works of the Frenchman Charles Patin, but Paduan by adoption, to those of Jean Vaillant and to the very elegant publications of the Veronese Jacopo Muselli it will be possible to go over briefly the richness and complexity of the numismatic literature and the fineness of its products.
The exhibition, entitled Sotto il torchio. Books and ancient coins from the collections of the University Library of Padua and the Bottacin Museum, highlight one of the most interesting aspects of Venetian cultural life and in particular Padua, starting from the humanistic renaissance: the rediscovery of classical antiquity conveyed precisely through the exchange and the study of Roman coinage, which favored the development of an intense editorial activity on the subject of numismatics.
The currency and the press have also shared since the sixteenth century the same technical production method, given by the use of the press, so much so that from this moment both in the world of publishing and in that of the monetary issue the verb is used print.
There are studies related to classical Greek and Roman numismatics and volumes related to medieval Italian numismatics, particularly Venetian and Paduan, accompanied by some significant examples of coins. Among the exhibited works, there is a choice of splendid numismatic specimens from the collection of books in the monastery of San Giovanni di Verdara.
Zuckermann Palace, 13 April - 9 June 2019
Info
free admission
hours 10: 00-19: 00, closed on non-working Mondays
tel. 049 8205664
To read the complete article, see:
Books and ancient coins from the collections of the University Library of Padua and the Bottacin Museum. (http://padovacultura.padovanet.it/it/musei/sotto-il-torchio)
To read the CoinsWeekly article, see:
"Money and Books" in Padua (https://coinsweekly.com/money-and-books-in-padua/)
Ron adds:
To be eligible for consideration in any of this year's categories, entries must have been published, released, or posted on the Internet between May 1, 2018 and April 30, 2019. With the exception of the Portfolio category, three (3) copies of each entry must be submitted, and each copy must also be accompanied by a cover sheet listing the category and other information spelled out in the rules.
All entries must be received no later than Wednesday, June 12, 2019. They should be sent to the contest coordinator at the following address: David W. Lange, NLG Awards Coordinator, c/o NGC, P.O. Box 4776, Sarasota, FL 34230.
Winners will be announced, and awards presented, at the 2019 NLG Bash and Awards Ceremony on Thursday, August 15, 2019, at the American Numismatic Association World's Fair of Money® in Rosemont, IL.
BOOKS:
1. Book of the Year
The printed or electronic media work having the greatest potential impact on numismatics. Criteria include overall reader appeal, research quality, photographic and graphic excellence, cover and typography where applicable. Books submitted in the specialized categories are automatically considered for Book of the Year.
Best Specialized Books
Three printed copies or three digital e-books are required to be submitted for each entry category.
2. United States Coins
3. World Coins (pre-1500)
4. World Coins (1500 to present)
5. United States Paper Money
6. World Paper Money
7. Tokens & Medals
8. Errors or Varieties
9. Numismatic Investments
10. Numismatic History or Personalities
NUMISMATIC COLUMNS OR ARTICLES
Best column, article or series of articles in print or online from U.S. and overseas numismatic media. Three copies, photocopies or PDF files of the submission are required to accompany each entry.
11. U.S. Coins to 1900
12. U.S. Coins 1901 to Date
13. World Coins to 1500 (includes Ancients)
14. World Coins 1501 to Date
15. U.S. Paper Money
16. World Paper Money
17. Tokens & Medals
18. Numismatic Spot News, Marketplace, or Analysis
19. Numismatic History or Personalities
20. Ed Reiter Memorial Award For Best Column or Series - Numismatic Publications
Submit three hard copies or photocopies of three different columns published in a numismatic print publication or online.
21. The Maurice M. Gould Memorial Award for Best Column - Non-Numismatic Publications
Submit three copies or photocopies of three different columns. Entries may be submitted by the publisher, editor or columnist of any coin column appearing regularly in any non-numismatic newspaper, magazine or website.
22. James L. Miller Memorial Award - Article or Story of the Year
The best feature article or news story involving coins, paper money, tokens or medals that was published in print and/or online. Submit three copies or photocopies.
PERIODICALS
23. Best Investment Newsletter
Criteria include overall reader appeal, quality of research and writing, and graphics, as applicable. Submit three copies each of three different issues – total, nine submitted items per entry.
24. Best Professional Periodical
Three copies of two different issues of the for-profit, professional numismatic publication may be submitted by the publisher or editor of any daily, weekly, monthly, quarterly or annual for-profit numismatic publication in the U.S. or overseas. Criteria include overall numismatic appeal, features, departments, graphics, journalistic and editorial excellence as applicable.
25. Best Club or Not-for-Profit Periodical
Open to any local, regional, national or international nonprofit numismatic organization in the U.S. or overseas. Submit three copies of two different issues.
To read the complete rules online, see:
2019 Annual Writers' Competition Categories & Rules (https://www.nlgonline.org/awards/annual-writers-competition/results-of-annual-writers-competition-for-2019/)
Steve Crain Liberty Seated Half Dime Die Variety Reference Collection on Newman Portal
Steve Crain, a half dime collector from Maine, has been carefully collecting Liberty Seated half dimes since the 1980s and over that time has formed the most comprehensive die variety reference collection ever built. Heretofore the Daniel Valentine reference (The United States Half Dimes, published in 1931 by the American Numismatic Society as Numismatic Notes and Monographs, no. 48) has been the best variety guide, but the plates, while acceptable for the era, are far eclipsed by today's digital photography.
Steve Herrman, working under a 2019 Newman Grant, has delivered approximately 4,000 images that serve to thoroughly document the Crain collection. Included are high-resolution images of each coin, as well as the 2x2 holders that Crain used for annotations. This is the best available photographic guide to the Valentine series and will enable collectors to more readily identify these sometimes ambiguous varieties. Independently, Clint Cummins is building an online attribution guide for half dime varieties that is also worthy of mention. The Cummins site will incorporate the Crain photographs over time.
Newman Portal acknowledges the Eric P. Newman Numismatic Education Society for awarding a Newman Grant for this project, as well as Dave Perkins and the Liberty Seated Collectors Club for their support of the project.
Image: 1849 V-2 H10c, 1849/6. Steve Crain notes: very early die state.
Link to Steve Crain Liberty Seated half dime image collection on Newman Portal:
https://nnp.wustl.edu/library/imagecollection/514182
Link to Clint Cummins' Liberty Seated half dime attribution guide:
https://web.stanford.edu/~clint/hdag/
Lianna Spurrier Creates "Odd Denominations" Video
Fourth in a series of videos aimed at young numismatists, Lianna Spurrier's latest installment discusses odd denominations in the U.S. series, including two-cent, three-cent, and twenty-cent pieces. Spurrier examines the origin of each issue and explores its use in commerce.
The themes explored represent a microcosm of 19th century U.S. economics, touching on the financial balance between gold and silver, Washington politics, and the impact of the Civil War on U.S. coinage. Lianna's work is graphically rich, authoritatively written, and will appeal to numismatists young and old alike.
Link to Lianna Spurrier videos on Newman Portal:
https://nnp.wustl.edu/library/multimediadetail/529486
David Lisot, Interviewer, CoinTelevision.com with Josef Gerber, Owen Linzmayer, Andrew Pattison, & Dimitri Waltmans.
Money is collected for is beauty and historical significance as well as being considered a vehicle for investment by some. Hear why people collect and see some beautiful notes.
The entire interview is available on the Newman Numismatic Portal at:
https://nnp.wustl.edu/library/multimediadetail/522852
An excerpt of the video is available for viewing on the Coin Television YouTube Channel at:
https://youtu.be/z8XDZPLyl5c
Lure of Collecting Bank Notes & Paper Money
6-10-2019 VIDEO: 3:06.
David Lisot, Interviewer, CoinTelevision.com with Josef Gerber, Owen Linzmayer, Andrew Pattison, & Dimitri Waltmans.
Eric P. Newman Young Numismatist Scholarships Program Provides Support for 30 Young Numismatists
Young Numismatists will continue to receive support from the Eric P. Newman Numismatic Education Society (EPNNES). Last year, the organization generously donated $50,000 to support the American Numismatic Association's Summer Seminar. The money has provided for the establishment of all-expense-paid scholarships for Young Numismatists to attend the week-long program, many of whom might not otherwise be able to participate. In all, 30 Young Numismatists are able to attend the event this year with scholarship support.
The donation also will make a lasting impact during the annual Summer Seminar Young Numismatist Benefit Auctions. Coordinated and led entirely by young collectors, the money from the EPNNES will double the amount raised this year by matching auction revenue dollar for dollar, up to $50,000.
Last year, the auctions raised $30,539.85. Anyone is allowed to bid on items and proceeds support Young Numismatists scholarships and other seminar events.
The late Eric P. Newman, who became a member of the ANA in 1935, is widely remembered and respected for his work as an author, researcher and speaker. In 1958, he and his wife, Evelyn, established the EPNNES, which is dedicated to helping fellow numismatists realize their own potential.
Newman served as an ANA Summer Seminar instructor and was an advocate for the program, which seeks to equip numismatists with the knowledge and skills necessary to become successful in the numismatic community.
Held annually on the campus of Colorado College in Colorado Springs (adjacent to the ANA), the Summer Seminar is a once-a-year opportunity for numismatic learning and camaraderie that offers students a varied selection of weeklong courses designed for discovery or continued study. For many students, the Summer Seminar is a life-changing event. It has catapulted the careers of several of the nation's most respected collectors, authors and dealers.
Andy Newman, son of Eric Newman and president of the EPNNES, noted that his father was a huge supporter of young collectors. "Dad cared deeply about building knowledge and involvement in young numismatists. He loved giving numismatic badges to Boy Scouts and instructing at the ANA Summer Seminar," he said. "He would be greatly honored by the association of his name with this fine program."
For more information on the ANA Summer Seminar, see:
https://www.money.org/summer-seminar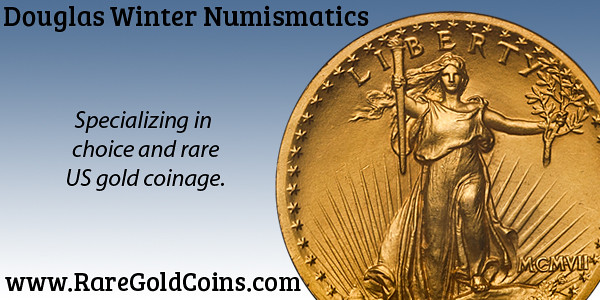 Alan V. Weinberg writes:
Brian Seelinger of Erie, PA writes:
To read the earlier E-Sylum article, see:
ON NUMISMATIC DOCTORING AND CONSERVATION (https://www.coinbooks.org/v22/esylum_v22n22a11.html)
Altered Date Shield Nickel Article Update
Janell Armstrong of Certified Collectibles Group writes:
As you can see, the "0" in the date looks much smaller and has a different surface texture than the other three digits. This is due to the fact that the counterfeit date was likely accomplished by a forger using the metal that was there from the original date. Looking at the mintage figures, it seems very likely that the coin may have originally been dated 1882, 1883, or even 1870 as those coins had mintages of 11.4 million, 1.4 million and 4.8 million, respectively.
Clearly, this would be a profitable endeavor for a counterfeiter, as the Guide Book of United States Coins (the Red Book) lists the G-4 values of the 1870, 1882 and 1883 issues at $25 to $30, whereas the 1880 in the same grade is $1,500!
To read the earlier E-Sylum article, see:
ALTERED DATE "1880" SHIELD NICKEL (https://www.coinbooks.org/v22/esylum_v22n20a22.html)
Cook & Book Bookstore in Brussels, Belgium
Dave Lok writes:
To read the earlier E-Sylum article, see:
Cook & Book Bookstore in Brussels, Belgium (https://www.facebook.com/watch/?v=2072809266357270)
In the preface to each of the three volumes of my book Watercraft on World Coins I acknowledged persons who led me to specialize in "ship coins", and among them "the late Herr Wolf Mueller-Reichau, who presented so many interesting facts about ship coins in his quarterly Flaschenpost (Bottle Mail), his book Naves in Nummis and other publications, and who coined the term "numisnautics." Mueller-Reichau died in January 1997 at the age of almost 80.
As told by my friend Werner Kahle of Hamburg in his 2012 monograph Geschichte der AG Numisnautik (History of the Work Group Numisnautics),
Then, in June 1971, Burkhardt in cooperation with Mueller-Reichau published the Ship Motif Collector No. 1 (one page, in A4 [8.3 x 11.7 in] format). Already a month thereafter, in July 1971, No. 2 was published, also one page A4). With a different title, from now on Flaschenpost (Bottle Mail), the term "numisnautics" was also mentioned in the heading, and at the same time the Work Group Numisnautik was founded. This Work Group was and is an association that is not a legal entity, which basically was composed of only one person, the "leader" or publisher of the Flaschenpost."
The 100th and last edition of Flaschenpost was published by Mueller-Reichau in 1993. Altogether it contained 973 pages, mostly written by Mueller-Reichau. There were readers in 15 European countries, 5 states in the U.S. as well as numisnautists in Canada, Israel, Malaysia, Hong Kong and South Africa.
When Mueller-Reichau stopped the publication, four collectors in Hamburg, Messrs. Fink, Kuhlmann, Wendisch and Kahle, continued as the editors of a new, semi-annual, publication, now named Numisnautik, with Nr. 1 published in the autumn of 1993. As the editors became older, this publication had to be stopped in 2011, with No. 36 as the last issue of .
In the English version of Google, the word numisnautics is found 357 times, and numisnautist just once. In the German version of Google, the results are 5,610 and 1, respectively. Apparently there are more German-speaking numisnautists than English-speaking ones.
If there are any numisnautists among the readers of The E-Sylum, I shall be glad to hear from them at yosdotan@bezeqint.net.
I did not know about the existence of Flaschenpost until 1981. Then I became a subscriber, from the eight-page issue No. 50 onwards. I read the first 49 issues in the library of the American Numismatic Society in New York.
To read the earlier E-Sylum article, see:
NOTES FROM E-SYLUM READERS: JUNE 2, 2019 : Vocabulary Term: Numisnautist (https://www.coinbooks.org/v22/esylum_v22n22a12.html)
As you read these words I am putting finishing touches on my latest Whitman book, A Guide Book of Gold Quarter Eagle Coins, to be published later this year. There will be a special section on quarter eagles found in various caches as well as recovered from shipwrecks. I have photographs of coins from the Central America and New York steamships, but am seeking others. I would like coins that are specifically pedigreed to certain finds, not generic images of similar coins.
A case in point is furnished by this scenario:
On August 31, 1934, two young boys, described as poor and underprivileged, were playing in the cellar of a house at 132 South Eden Street, East Baltimore, owned by sisters Elizabeth H. French and Mary P.B. Findlay and rented by the mother of one of the boys. Henry Grob, age 15, and his companion, Theodore Sines, 14, came upon a cache of gold coins. After a brief discussion as to what should be done, the lads took the treasure to the local police station and turned the find over to the authorities. Later that evening, the boys said that they had "held out" some of the pieces, and these were subsequently added to the first group. One Baltimore Evening Sun article put the amount as 3,556 coins with $11,424 face value. All were dated before 1857.
Multiple claims were filed for ownership. For the rest of 1934 and into May 1935 the matter was in the courts. Judge Eugene O'Dunne of the Second Circuit Court of Baltimore eventually awarded proceeds from the entire find to the two teenagers, negating an offer by the two ladies who owned the house to give the boys 50%. During the litigation, all parties agreed that the coins could be sold at auction. The sale was held on May 2, 1935, at the Lord Baltimore Hotel downtown, with Perry W. Fuller serving as auctioneer. About 100 attended including a few out-of-town dealers and many local curiosity seekers. The major buyer was Thomas L. Elder, who came from New York City. Grouped into 438 lots and casually described (most pieces were simply called "very fine") in a printed catalog, the hoard realized $19,746.15.
Leonard Augsburger, the author of Treasure in the Cellar, a book about the find, created an inventory that included these $2.50 gold coins:
1834 Classic Head (2) • 1836 (5) • 1839-D • 1843 • 1843-O (4) • 1843-C • 1845 (2) • 1847-O • 1848-D • 1850 (3) • 1851 (5) • 1852 (11) • 1853 (14) • 1854 (7) • 1855 (3) • 1856 (4)
In the late 1930s, Elder offered many gold coins marked as "Baltimore find" in his auction catalogs, but I have not been able to trace any specific quarter eagles today. Similarly, I seek images of quarter eagles from the William and Mary (wreck located off the coast of Florida) and any other cache or hoard. I invite you to contact me if you can help: qdbarchive@metrocast.net.?
To read the complete article, see:
A Guide Book of Gold Quarter Eagle Coins Shipwreck Photography (https://www.stacksbowers.com/News/Pages/Blogs.aspx?ArticleID=3399)
Repair and Restoration. If a medallic item is not too severely damaged it can be reworked and brought back to an acceptable state or condition. Physical damage – scratches, dents, nicks, pitting, blisters, fire damage, graffiti – can be restored usually by chasing. Chemical damage – tarnish, diffusion, stains, blotches, inexpert cleaning, fugitive patinas – can be restored by refinishing. Provided in all instances, of course, any damage on the piece to be treated is not already deteriorated beyond repair. Large edge nicks, generally, cannot be repaired. Where a similar size nick in a field can be easily repaired by chasing (metal is drawn from surrounding surface to fill the depressed area).
What should be restored? Coins, other than plugging a hole, cannot be restored. Perhaps this is proper. The intent of their makers was to strike a coin without finish to circulate as a medium of exchange where abrasion due to wear is a natural proceeding. Medals on the other hand, were not intended to circulate or wear. The intent of their makers was to create an attractive art object, to remain pristine, often with an attractive finish, to last for a long time.
Restoring actually changes condition. A coin's condition should not be upgraded once it has worn – that was its purpose. But in the vicissitudes of time that affects all objects, medals darken or tone, they may be dropped, or other objects dropped on them. This was not how their creators intended them to exist; they can and should be upgraded or restored to the pristine condition their creators intended. Therefore, the only rule of restoring and refinishing a medal is not the propriety of doing so, but that the cost is justified: the piece itself is valuable enough to warrant the cost of the restoration work.
Restoring medals. Impaired medallic items are restored by a number of steps. These include: (1) delacquer and clean; stripping off, removing all lacquer and dirt and degreasing where necessary; (2) reverse plating; removing any plated metal if present; (3) determining the base metal (the experienced chaser can do this by observing color and testing hardness), and by determining what can and cannot be done in any restoration work; (4) repairing by plugging offensive holes, if any; (5) chasing work, the smoothing of dents, nicks or scratches, removal of unwanted graffiti; (6) other work on the base metal such as inscribing, removal or adding loops and replating; (7) refinishing in all of its processing including relacquering; and finally, (8) remounting if necessary, replacing ribbon, links, jump rings, chains for suspension or whatever.
Restoring dies. Some restoration work can be done on dies. Old dies generally need attention to remove rust and corrosion by chasing – smoothing out rust pits are possible. Chasing is usually done after the die is annealed to soft state (but can be done at any hardness). Also worn or filled lettering can be recut or re-engraved to sharpen up worn areas; rough areas can be burnished. Old dies are often found in brittle state; they are tested for hardness. Then the die is tempered – heat treated – to withstand the pressure of striking. In all this action to improve the die, however, one thing cannot be done – once a die starts to sink, nothing can be done to repair this damage and the sinking will continue during any continued striking.
Don't Do It Yourself
In all restoration work experience and knowledge – of alloys, metalworking, patinas, finishing, chasing – is critical. This is not an area for the amateur or the inexperienced. Inexperienced repair work looks worse than the original damage. Have a professional do it!
Book lovers should be word lovers as well.
Looking for the meaning of a numismatic word, or the description of a term? Try the Newman Numismatic Portal's Numismatic Dictionary at: https://nnp.wustl.edu/library/dictionary
Or if you would like a printed copy of the complete Encyclopedia, it is available. There are 1,854 terms, on 678 pages, in The Encyclopedia of Coin and Medal Technology. Even running two a week would require more than 19 years to publish them all. If you would like an advance draft of this vital reference work it may be obtained from the author for your check of $50 sent postpaid. Dick Johnson, 139 Thompson Drive, Torrington, CT 06790.
John Lupia submitted the following information from the online draft of his book of numismatic biographies for this week's installment of his series. Thanks! As always, this is an excerpt with the full article and bibliography available online. This week's subject is collector Dr. C. E. Fraser of New York. -Editor
Dr. Charles Edward Fraser, Jr., MD, was born on July 6, 1850, at Delta, Oneida County, New York, son of Dr. Charles Edward Fraser, Sr., MD (1814-1888), and Caroline "Carrie" M. White Fraser (1821-1881). The family traces their lineage back to Charles Fraser (1747-1815) of Connecticut who fought during the Revolutionary War.
He was a graduate of Whitestown Seminary.
He interned at Bellevue Hospital, New York.
In 1872, he married Satie M. Wilcox (1854-1900). They had a son Charles Edward Fraser, III. (1874-1924). They later adopted a daughter Ruth Morgan.
Fraser catalogued and sold under his name the collection of the late Dr. J. E. Barrett of Oswego, New York, on May 28th& 29, 1879, at Bangs & Co. Among the extant copies of that catalogue there is only one known large paper copy with two heliotrope plates.
Based on the correspondence in the Lupia Numismatic Library, Fraser was a frequent correspondent with the Chapman Brothers buying coins from them regularly from 1885 to at least 1902.
Fraser was a student of Conder Tokens, and collected them, and wrote about them in 1896.
He was on the board of town supervisors in his hometown, Lee-Centre, New York.
On September 1, 1906, Lyman Haynes Low Sale #113, the Charles E. Fraser collection.
In 1911, he moved to Lacona, Oswego County, New York.
He died of apoplexy at his home in Lacona, New York, in the late night of Monday, May 10, 1915. He is buried at Woodlawn Cemetery, Sandy Creek, Oswego County, New York.
To read the complete article, see:
FRASER, Dr. CHARLES EDWARD, Jr. (https://sites.google.com/a/numismaticmall.com/www/numismaticmall-com/fraser-dr-charles-edward-jr)
* * * * *
The entire inventory of the Lupia Numismatic Library is for sale. Individual items will be available before the remaining archives are broken up into parcels sold at philatelic auctions in the U. S. and Hong Kong. Check NumismaticMall.com frequently as dozens of new items with estimates will be posted daily until everything is sold.
All inquiries will be given prompt and courteous attention. Write to: john@numismaticmall.com .
Hadrien writes:
COLLECTORS AND SCHOLARS: THE NUMISMATIC WORLD IN THE LONG 19TH CENTURY
In the 19th century, developments in the study and collection of coins set the cornerstone for modern numismatics: major steps included the foundation of learned societies (e.g. Royal Numismatic Society in 1836, Numismatische Gesellschaft zu Berlin in 1843, American Numismatic Society in 1858, etc.) and the publication numismatic journals from the 1830s onwards (Revue numismatique in 1836, Numismatic chronicle in 1838, Revue belge de numismatique in 1842, etc.) leading to a thriving numismatic community.
The 19th century is also the time when previously private (Royal) collections became public institutions (e.g. in Paris following the French revolution, or the Münzkabinett Winterthur in 1861), and when new museums were created (e.g. the Capitoline medagliere in 1873, Kunsthistorisches Museum Wien in 1891, etc.). Subsequently, museum curators began publishing scholarly catalogues of their collections, such as the British Museum's seminal catalogue series (e.g. Greek Coins from 1873 onwards, or Oriental Coins from 1875 onwards). Some of the works published in the 19th century were aimed at collectors, such as Théodore Mionnet's or Henry Cohen's reference works, but it is notably thanks to their publications that scholars were able to process coin finds as source for dating archaeological sites and discussing social history (e.g. Theodor Mommsen identifying Kalkriese as site for the battle of the Teutoburg Forest, as early as 1850, on the basis of numismatics).
At the same time, large and famous collections evolved, were traded, or finally bequeathed to museums leading to new research on the subject. Whilst earlier collectors were almost always generalists (coins being one collecting field among others such as antiquities, paintings, gems, etc.), collectors such as Hyman Montagu or Virgil Brand devoted themselves only to numismatics. These famous collectors were sometimes scholars themselves, writing noteworthy articles. The names of John Evans, Friedrich Imhoof-Blumer, William Henry Waddington, Archer Huntington and King Victor Emmanuel III are the most prominent examples of illustrious collectors with expertise and the desire to promote numismatic scholarship through their collections.
The 19th century is also the time when collectors started paying greater attention to the condition of a coin, and to their provenance, while the new medium of photography and improved book-illustrations allowed for the documentation and recognition of individual specimens in auction catalogues and scholarly works likewise. In the same spirit, numismatists themselves became focus of interest: medals and tokens were struck in their names, and books were written about them (e.g. Médailles et jetons des numismates in 1865).
We may also think of the institutional development of archaeology out of philology around the 1840ies to become a discipline of its own that triggered a shift in perceiving coins predominantly as material manifestations of the past. In addition, we need to take into consideration the large scale professional excavations of the century (e.g. the foundation of the Reichslimeskommission in Germany in 1892) that enabled new methods in studying coins from an academic perspective. Ultimately, this pathed the way for numismatics to become a university subject with the evolution of university coin collections. The 19th century was also a time that saw the growth of nationalism, which was accompanied by a focus on one's history as mirrored in the practice of collecting and trading coins. Questions may also include to what extend numismatics was received in the realm of contemporary art such as Eugène Delacroix's engravings, and literature – for example with the many coin references found in the work of Victor Hugo. These are some of the various new avenues and perspectives the symposium wishes to explore.
Our aim is to explore the numismatic world in the long 19th century – including both, the sphere of academia, and that of collecting and dealing – with a focus on ancient numismatics but also on medieval and modern numismatics, with an interest for the political, cultural, economic, and social changes of the era. Thus, a wide range of international experts, including numismatists, historians, archaeologists, anthropologists, and art historians are invited to present their research. Papers that explore specific case studies are particularly welcome, and talks on non-Western numismatics and on medals are hoped for.
Organizers:
Stefan Krmnicek (Tübingen) & Hadrien Rambach (Brussels)
For more information, see:
COLLECTORS AND SCHOLARS: THE NUMISMATIC WORLD IN THE LONG 19TH CENTURY (https://uni-tuebingen.de/collectors-and-scholars)
There is nothing more fascinating than collecting coins, all history is summed up in them…they are the story of humanity.
W.H. Valentine (1856-1927)
Money and Calgary is a unique exhibition that celebrates the city's extensive history of numismatics – the study and collecting of currency. Highlighting some of Canada's earliest and most prominent collections, donors and collectors, the exhibition shines the light on Calgary's historic Numismatic Society and the University of Calgary's renowned Numismatic Collection.
Organized numismatics in Calgary had its beginnings in 1949. There were very few coin collecting resources available at that time. Professor A. Reginald Prince, who came to Calgary in 1949 from Nova Scotia to take a position at the Mount Royal College, founded, with a few like-minded collectors, the very first Calgary Coin Club in 1950. Soon after, in 1952, the Calgary club was affiliated with the Canadian Numismatic Association, and became known as Calgary Chapter #2 of the CNA, after Ottawa Chapter. In 1969, the club was officially named the Calgary Numismatic Society.
In 1970, Carl Nickle, one of Calgary's avid coin collectors, generously donated over 10,000 coins to the University of Calgary, and, together with his father Samuel Nickle, founded The Nickle Arts Museum in 1979, later renamed Nickle Galleries. Since then, through continuous generous donations and bequests from the Calgary's numismatic community, the Nickle Numismatic Collection has grown to 23,000 objects ranging from the world's very first coins to modern money, including a unique collection of pre-coinage currencies.
The Nickle Numismatic Collection is used extensively by the University's students, faculty and its wider campus community. The Calgary Numismatic Society continues to support the Nickle Collection with its generosity, and its many members have gone on to achieve prominence, and are well known in numismatic circles throughout Canada and abroad.
Nickle Galleries would like to dedicate this exhibition to its many donors and benefactors. This numismatic collection – Canada's foremost – was made possible by the generous donations of Carl Nickle, Lionel Conn, Paul De Groot, S.H. Clute, George Manz, Garth J. Wright, Allan T. Cairns, Bob and Audrey Hetherington, N.W. and L.A. Goodale, Spencer Stevens, and many others who wished to remain anonymous.
The story of money is the story of our history.
Money and Calgary: The City's History of Numismatics
May 10 – July 20, 2019
Curated by Marina Fischer from the Collections of Nickle Galleries and the Calgary Numismatic Society
Reception: July 12, Friday, 3-5pm
Exhibition Talk: Thursday June 13, 12-1pm
For more information, see:
Money and Calgary: The City's History of Numismatics (https://nickle.ucalgary.ca/exhibition/money-and-calgary-the-citys-history-of-numismatics/)
A coin exhibition showcasing rich heritage of coins from different parts of the state belonging to different kingdoms is underway at the State Museum. The aim of this exhibition is to portray various religious, social and historical values through coins.
A timeline of coins has been put on display including coins called 'Panchmark' because of their unique manufacturing style. These coins were introduced before the Alexander the Great attack in 4th century before Christ. These were called Puran, Karshapan or Paana. The coins which were manufactured with only one punch used to carry one symbol. Hunchback bulls in Sourashtra coins and Swastik symbol in Panchaal area are some of the examples. These coins denote cultural practices prevalent in the area and social milieu of the state.
The exhibition features private collection of RC Thakur of Ashwini Shodh Sansthan in Mahidpur, Ujjain. The exhibition is divided into various sections, including 'Punchmark coins', 'Mughal Era coins', and 'Maurya Era coins', 'Vikaramaditya Era coins', coins of Indian states and other countries, 'Naga coins','Takshashila-Gandhar coins' and modern era coins.
To read the complete article, see:
A glimpse of history through coins (https://timesofindia.indiatimes.com/city/bhopal/a-glimpse-of-history-through-coins/articleshow/69589302.cms)
Coin bills are one of the last remaining ways for an individual member of Congress to bring home the bacon. It is a surprisingly competitive affair, as multiple lawmakers race to be the first to get their bills approved. Still, it is a practice not free of controversy — some in and out of Congress have derided such bills as a backdoor earmark. Crucially, the legislation doesn't require taxpayer money.
Keegan, 59, a former medical insurance auditor, is an unpaid legislative director for the independent fundraising arm of the National Purple Heart Hall of Honor, an institution in New Windsor, N.Y., that is owned and operated by the state. The fundraising organization figures it will take home at least $1 million from the sale of the coins to benefit the museum. The sponsor of the bill, Democratic Rep. Sean Patrick Maloney, represents the district where the Hall of Honor is located.
In March, when he introduced the bill, Maloney called it one of his top legislative priorities this Congress.
That was "not only because it will honor our Purple Heart Recipients and the Hall of Honor, but also because it will generate revenue to support the Hall of Honor's work," he said, referring to the award given to those in the military who are either killed or wounded in combat.
It is the fourth time since 2014 that Maloney has tried to get this bill passed.
"This is our year," he promised.
Michael White, a spokesman for the U.S. Mint, which makes the coins, said that the Hall of Honor's expected take was typical. A silver dollar released in 2018 commemorating the 100th anniversary of the end of World War I stands to net $1.5 million in surcharge revenue — the portion of the money the sponsoring group receives from the sales. A coin for breast cancer research will likely net $1.2 million.
Although each of these coins made millions more in overall revenue, most of the money goes to paying back the Mint for design, production, marketing and administrative costs. Therefore, the federal government doesn't lose any money on the coins.
The organization that benefits from the sale of the coin is required, by law, to raise enough money to match, dollar-for-dollar, the surcharge revenue. If the organization doesn't match, the proceeds from the sale go back to the Treasury.
Since 1998, when matching requirements were first instituted on coin bills, organizations on average earned $3.3 million in surcharges. The biggest money-maker in that time period was a 2014 coin commemorating the National Baseball Hall of Fame, which made $7.9 million.
And in that time, one coin, for the Girl Scouts of America, did not get its surcharge money ($1.2 million), because the group was unable to cover the costs of production. In 2009 a coin commemorating the 200th anniversary of Abraham Lincoln's birth raised $5 million, but the group that would have gotten the money dissolved. In both cases, the amount reverted back to the Treasury.
By law, only two commemorative coins can be issued each year. Under House leadership guidelines, the first three bills that get at least 290 co-sponsors and have the support of the Financial Services chairperson are set up for likely floor action. That means the fighting among dozens of seemingly worthy causes can be fierce.
To read the complete article, see:
A nice chunk of change: Commemorative coins benefit all involved (https://www.rollcall.com/news/congress/a-nice-chunk-of-change-commemorative-coins-benefit-all-involved)
To read the complete article, see:
Legislation calls for commemorative coins, congressional gold medals (https://www.coinworld.com/news/us-coins/2019/06/legislation-calls-for-coins-gold-medals.html)
It is a rare occurrence for a government program to be both popular with the public and produce revenue for the U.S. Treasury. The U.S. commemorative quarter circulating series, which began with the 50 States Quarter Program, has been that rare success. Our economy is now in a transition period where more Americans are using debit cards and other electronic transactions rather than paper currency and coins, but the Quarters program has been embraced by the public and profitable for the government.
In 1995, as part of the first Republican Congress in 40 years, I became the new chairman of the House Domestic and International Monetary Policy Subcommittee, and we began a review of the programs under our jurisdiction, which included the United States Mint. One of the first issues that came up was the state of the U.S. Commemorative Coin program. Coin collectors were frustrated by the cost of the non-circulating commemorative coins and a decline in interest among young people in collecting coins. The last circulating commemorative coin had been the Bicentennial Quarter in 1976.
The coin community was very interested in a new circulating coin program that would attract the interest of the public, particularly young people. Coin collecting advocates, like Beth Deisher of Coin World, suggested a program that would honor the 50 States on the back of the quarter. I initially expressed some concern about public reaction to their plan for a 50-state quarter program, that "it might be perceived as monopoly money." Our subcommittee held some public hearings on the concept of a new circulating commemorative coin program and began to work through the potential benefits and concerns over a major new coin program. It was pointed out that Canada was having success with circulating coins, and we began to see the educational value of highlighting key moments in the history of each state.
After much persuasion and cajoling, it eventually passed the House and Senate. Meanwhile, I had met with Secretary of Finance Bob Rubin and his key staffer, Larry Summers, who expressed some of my original concerns. They asked for a study to allay their concerns. The firm of Coopers and Lybrand did a study that confirmed the positive economic impact of this idea, and the secretaries agreed if this legislation passed in Congress, they would recommend President Bill Clinton sign it, which he did.
In the years that have since passed, the seniorage has mounted to more than $6 billion and seems permanent, as most of these coins are collected and not turned in. It has cost the taxpayers nothing, as even the new quarters are issued for the same 25 cents, and has saved the taxpayers many dollars, as the seniorage is used to help pay the costs of the Treasury rather than tax dollars.
Although I am often credited with having created the 50 State Quarter Program, the credit really belongs to all those who pushed us to get this done; my credit is for finally realizing what a good program this could be and pushing hard for it.
To read the complete article, see:
The 50 State Quarters Program: A government program that actually worked (https://thehill.com/opinion/finance/445525-the-50-state-quarters-program-a-government-program-that-actually-worked)
Stephen Album Rare Coins held its Auction 34 on May 23-26, 2019 at its offices in Santa Rosa, California. The auction results exceeded expectations with total prices realized of $1.40 million (including buyer's fees) and with 87.6% of the lots selling. As was expected prior to the sale, the vintage Chinese section sold particularly well, with 98% of those lots selling. The coin featured on the cover of the catalog, a large nazarana gold mohur, sold for $71,400 (including the 19% buyer's premium). The firm's Chief Operating Officer Mike Barry noted that "all six sessions of the auction seemed to perform well. We were happy with the results across all categories."
Following are a few of the highlights:
LOT 13. LYDIA: Time of Kroisos, 561-546 BC or later, AV stater (10.72g), Sardes mint, S-3411, Boston MFA-2068; Carradice, pl. X, 2; Dewing-2426, heavy series, confronted foreparts of lion facing right and bull facing left, both with straight legs // two square incuse punches of different sizes, VF, RR. Estimated at $5,000 - 7,000
Realized $10,710 (figures include buyer's fees).
LOT 288. UMAYYAD: Ibrahim, 744, AV dinar (4.14g), NM (Dimashq), AH127, A-T140, bold strike, minor adjustment on the edge, EF-AU, RRR. Estimated at $12,000 - 15,000
Realized $15,470
LOT 1108. IRAQ: Faisal II, as King, 1953-1958, 7-coin proof set, 1953/AH1372, KM-PS-1, all graded in PCGS holders: 100 fils PF-65 cameo, 50 fils PF-65, 20 fils PF-65 cameo, 10 fils PF-64, 4 fils PF-64, 2 fils PF-64 RB, and 1 fils PF-64 RB, only 200 sets struck, R. Estimated at $3,000 - 3,500
Realized $13,090
LOT 1469. GREAT BRITAIN: Oliver Cromwell, Lord Protector, 1653-1658, AR crown, 1658/7, KM-D207, S-3226, dies by Thomas Simon, struck at the Frenchman Pierre Blondeaus' mint at Drury House, London; OLIVAR D G R P ANG SCO HIB & PRO (Oliver, by the Grace of God, Protector of the Republic of England, Scotland and Ireland), laureate and draped bust of Cromwell left // PAX QVAERITVR BELLO (The peace is acquired through war), crowned garnished coat-of-arms, HAS NISI PERITVRVS MIHI ADIMAT NEMO (let no-one remove these letters from me, under penalty of death) on edge in relief, a lovely example of this popular type! PCGS graded MS63, R. Estimated Value: $8,000 to $10,000
Realized $13,090
LOT 2110. CHINA: Republic, AR dollar, ND (1924), Kann-683, L&M-865, Tuan Chi Jui type commemorating the "Peaceful Unification" of China during the Warlord Era, PCGS graded MS62. Estimated at $5,000 - 7,000
Realized $16,660
LOT 2524. MUGHAL EMPIRE: Shah Alam II, 1759-1806, AV nazarana mohur, Shahjahanabad, 34mm, (10.69g), AH1218 year 46, KM-721, S&W- 8.2, with mint epithet Dar al-Khilafat, struck in gold, NGC graded MS63+, RRR. Estimated Value: $60,000 to $80,000
Realized $71,400
LOT 2722. BRITISH INDIA: George VI, 1937-1947, nickel rupee, 1945(b), KM-557var, S&W-9.30var, off-metal strike, normal "5" in the date, unrecorded in nickel by KM, Pridmore, and Stevens & Weir; there is no record of any nickel off-metal strike of any date 1945 or earlier on CoinArchives, NGC graded Proof 62, RRRR. Estimated at $7,500 - 8,500
Realized $11,900
The firm is currently accepting consignments until July 5 for its Auction 35, which will be held September 12-13, 2019.
Please visit www.stevealbum.com for more information.
Dealer Frank S. Robinson will conduct his 109th mail and internet auction of Ancient and Early Coins with a closing date of July 16. The sale will include 506 lots, with low minimum bids, and bids to be reduced as competition permits. Robinson notes that reductions have averaged 15-25% in his recent sales. There is no buyer fee.
Noteworthy among Greek coins in the sale are a classic Athenian "Owl" Tetradrachm in Choice EF, two rare early Elymais silver tetradrachms; an AEF Aesillas Tetradrachm; a Metapontum double stater in VF; a rare Persis Tetradrachm of Autophradates II in EF; and good run of Parthian coins.
Roman highlights include a high grade Sestertius of Nero Claudius Drusus; an EF Caligula As; Denarii of Galba and Vitellius both grading AEF/VF; a VF Paulina denarius; a VF Egyptian Tetradrachm of Macrianus; a Vabalathus antoninianus grading Choice EF, virtually as struck; and a Galerius argenteus in Choice EF+.
The auction also includes Byzantine and other early coinages, group lots, literature, and a section of items offered at fixed prices
Robinson holds about three such sales annually, and tries to offer a broad range of material for advanced collectors as well as bargain hunters. Catalogs are free; contact Robinson at Box 8600A, Albany, NY 12208; phone/fax 518-482-2639; e-mail frank@fsrcoin.com. The full catalog will be at his website, www.fsrcoin.com.
Lot 115: PERSIS, Autophradates (Vadfradad) II

PERSIS, Autophradates (Vadfradad) II, 2nd cent BC, Tet, Head r wearing kyrbasia & diadem/
Fire temple betw king & standard, above half-figure of Ahura-Mazda; S6193, Alram 546;
EF, sl off-ctr, minor crudeness, good high-relief portrait, excellent metal with luster. Ex Triskeles as EF.
Four Persis kings struck Tetradrachms, all fairly rare, but this is actually much the rarest.
(GVFs brought $10,200, CNG 9/17; $7794, Leu 5/18.) Starting Bid $1800
Lot 130: SYRACUSE, Hemilitron

SYRACUSE, Æ16, Hemilitron, 410-405 BC, Arethusa head l, dolphin behind, engraver signature Phi-RY at back of sphendome/Wheel, dolphins in lower quarters, S1186;
AEF, obv nrly centered, rev somewhat off-ctr with sl roughness; dark greenish patina; good detail on head.
Rare with signed obv die, and on this example the signature is unusually clear.
(An EF of the type, no signature, with encrustation, brought $1982, Roma 4/14; GVF, sl off-ctr, $863, CNG eAuc 5/15.)
Lot 148: THASOS, Stater

148 THASOS, Stater, 510-480 BC, ithyphallic satyr carrying struggling nymph
4-part square; S1746 (£425); Choice VF, well centered & struck, excellent archaic style in high relief.
Light mattelike tone. The all-important thing between satyr's legs is unusually clear. (A VF realized $4500, Peus 10/07.) Starting Bid $260
Lot 150: Tet Dionysos Head

150 Tet, after 148 BC, Dionysos hd r/Herakles stg l, M mono-gram, Choice AEF, well centered on broad flan, style perhaps just beginning to be Celticized; excellent fresh metal with lt tone. Very nice.
(A GVF brought $1250, Davisson 11/12; NEF $6325 (yes), F&S 1/11.) Starting Bid $200
Lot 196: CALIGULA, As, VESTA

196 CALIGULA, As, VESTA std l; Choice EF, centered, full sharp lgnds, dark green patina with paler green hilighting; only a trace of roughness on rev; superb portrait with exceptionally strong hair detail.
(Compare a GVF bringing $2000, Davisson 2/16; EF $9200, Triton 1/07.) Starting Bid $750
Lot 252: PLAUTILLA, Den, VENVS VICTRIX

252 PLAUTILLA, Den, VENVS VICTRIX, Venus stg l, with shield decorated with wolf & twins (rare variety); small figure of Cupid; F-VF, centered, decent metal with lt tone, Venus head flatly struck, otherwise bold.
The design on shield unusually clear. My noticing it epitomizes the fun of the ancient coin game!
(An F-VF, no shield design, brought $67 on $81 bid in my 1/10 sale.) Starting Bid $40
Lot 438: PAPAL Medal Innocent XIII

438 PAPAL, Medal 1721, Innocent XIII accession, by Hamerani, 32 mm, Crowned bust r/ St. Michael drives Devil in seroent form out of Heaven; Choice VF-EF, rich lustery chocolate brown surfaces.
Appears to me original. Start Bid $20
Lot 478: Bitcoin

478 Bitcoin. Value peaked over $20,000; now almost $4000. But for that you don't even actually get a coin.
In my auction you do: 40 mm, golden brass, dated 2018, CH BU. Start Bid $1
Lot 509: CELTIC Ring Money [Fixed Price]

509 CELTIC, Ring Money, BC, group of 5 varied sizes, generally with green patinas, each group for 16.95
To read the complete sale catalog online, see:
http://www.fsrcoin.com/a.html
One of the more fascinating areas of numismatics is numismatic art, something perhaps best exemplified in American numismatics by the Hobo Nickel. Our current June 6-9 Long Beach Signature Auction, taking place at the Long Beach Coin & Collectibles Expo, features an outstanding collection of these fascinating pieces, The Jack Royse Collection of Hobo Nickels.
Among hobo nickel collectors, the name Jack Royse Jr. stands out as one of the foremost early collectors of the genre. Several of his coins appear in Del Romines' original Hobo Nickels book published in 1982, and both his name and his coins figure prominently in Joyce Ann Romines' 1996 book updating and expanding the original reference. Jack Royse was an Indiana prep golf star who earned a scholarship from LSU to play golf there. After college, he was a professional golfer and competed on the PGA tour. Later, he was club pro at several country clubs including Olympia Fields, El Dorado, and others. Until he passed away at age 91, Jack enjoyed the distinction of being the oldest PGA golf pro in Indiana, where he was a PGA professional for over 60 years.
In his later years, Jack collected historic memorabilia and won awards showing his collections throughout the U.S. He also collected fine art, as well as rare coins. He once owned a famous New England sixpence - the so-called "Potato Field" coin - in addition to his hobo nickel collection.
Carvings by Bert Wiegand and George Washington "Bo" Hughes make up the majority of The Jack Royse Collection of Hobo Nickels, including one of the best-known Bert "Prisoner" nickels, two other Bert carvings, and 22 important and rare Bo Hughes masterpieces. To our knowledge, nearly all of the nickels in this collection have not appeared at public auction in at least three decades, and perhaps never. These carvings intertwine within the very fabric of hobo nickel lore. Most of the pieces are well-documented in the references. Individually or together, they form the foundation of a truly great hobo nickel collection.
Lot 50288: Russian-American Company Walrus Skin Note

Russian-American Company
NL 10 Kopeks ND
Grade: PCGS Fine 15
Here is a terrific example of the mystical Alaska Sealskin (Walrus Skin) Money. Most known examples are at present ensconced in museums around the world and will never be made available to any private collector. Printed in brown ink. Hole in each upper corner as issued. The face has oval seal with eagle of Russian-American Company. Denomination in Russian wording across bottom. The back has large oval guilloche across most of surface with Russian script and two bars below, one for handwritten serial number and the other for printed signature of the Director.
The late numismatic scholar Randolph Zander compiled all known information into a booklet published by the Russian Numismatic Society in 1996. Taking facts from that publication, Zander indicates that the Russian-American Company was founded in 1799 for the purpose of trading in furs. A special currency was desired, and the first notes were made in 1816 on heavy card stock with a different design. It was not until 1826 that parchment and skins began to be used and the design of the presently offered piece introduced. From that date forward to 1858, most were printed on parchment of varying quality, but a certain quantity was made on a more or less heavier substance like salvaged walrus hide. Total number of different printings or issues is believed to be eight, ranging from 1816 to 1858.
Notes wore out easily from the rugged climate and new issues were always in demand. Many notes lost most of their printing in about four months as even the parchment stood up badly. Serial numbers were especially vulnerable to rubbing and wear, and often faded fast. We are immensely pleased to offer this extremely rare and historic scrip from our 49th state. PCGS terms this "Fine 15".
To read the complete lot description, see:
Walrus Skin Note! (http://www.lynknight.com/items/1127417?search%5Bcatalog_session_id%5D=1493)
Lot 50373: 1940 British North Borneo One Dollar

British North Borneo Company
29 1 Dollar 1.7.1940
Grade: VF
Arms. Prefix K. Few small holes; slight foxing. Overall strong example of the type.
To read the complete lot description, see:
British North Borneo Company (http://www.lynknight.com/items/1127731?search%5Bcatalog_session_id%5D=1493&search%5Bpage%5D=5)
Lot 50405: Columbia Five Pesos Five Dollars

Banco de la Republica
S809r 5 Pesos = 5 Dollars 188x
Grade: PMG Ch. UNC 63
George Washington. Not issued. PMG terms this "Ch. UNC 63 pinhole"; tied with one other as the best of four examples on the population report.
To read the complete lot description, see:
Banco de la Republica (http://www.lynknight.com/items/1125950?search%5Bcatalog_session_id%5D=1493&search%5Bpage%5D=6)
Lot 50508: 1940 Faeroe Islands 100 Kroner

Faeroerne
8 100 Kroner 1.10.1940
Grade: PMG Ch. XF 45 EPQ
The higher denomination from the rare two note set from 1940. Ram's head. No examples listed in WWII Remembered. PMG terms this "Ch. XF 45 EPQ"; the only example listed on the population report. Exquisite condition for this excessively difficult type.
To read the complete lot description, see:
Faeroerne (http://www.lynknight.com/items/1125218?search%5Bcatalog_session_id%5D=1493&search%5Bpage%5D=12)
Lot 50588: 1803 Greenland 12 Skilling

Kongelige Grønlandske Handel
A1/Sieg 1 12 Skilling 1803
Grade: PMG Ch. XF 45
A wonderful example from the extremely difficult very first series of paper money from Greenland. From the Julianehaab district now known as Qaqortoq; this area has a current population of just over 3200. Uniface. Hand written LOW SERIAL NUMBER #806; signatures H. G. Frisch and H. Martini. PMG terms this "Ch. XF 45 stains"; the better of a scant two on the population report. Ex-David Amey Collection. We are pleased to offer an exceptional selection of Greenland paper money rarities.
To read the complete lot description, see:
Kongelige Grønlandske Handel (http://www.lynknight.com/items/1125219?search%5Bcatalog_session_id%5D=1493&search%5Bpage%5D=14)
Lot 51055: 1811 Venezuela 1 Peso

Estados Unidos de Venezuela
4A 1 Peso L. 1811
Grade: Fine/VF
Uniface; seal at center. A few small holes; small spots on face and back. Small parts of design missing. Not illustrated in the Standard Catalog. We have offered only this example in approximately 18 years.
To read the complete lot description, see:
Estados Unidos de Venezuela (http://www.lynknight.com/items/1128842?search%5Bcatalog_session_id%5D=1493&search%5Bpage%5D=39)
1803 France 5 Francs

Consulat, 1799-1804.
5 Francs AN 12 (1803/1804), A, Paris. 24.93 g.
Dav. 82; Gadoury 577; Mazard 436.
To read the complete lot description, see:
Consulat, 1799-1804. 5 Francs AN 12 (1803/1804) A, Paris. 24.93 g. Da (https://www.kuenker.de/en/auktionen/stueck/222840)
1819 George III Halfcrown

George III. 1760-1820. AR halfcrown. 14.1 gm. 32 mm. 1819. His small laureate head right / Crowned arms. S. 3789. ESC 2102 (623). Uncirculated; lustrous; struck with a polished obverse die; faint marks and slight rub on cheek.
The Frank Robinson Collection.
To read the complete lot description, see:
E-Auction 30 Lot 108 George III. 1760-1820. AR halfcrown. (https://davcoin.com/lot/e-auction-30-lot-108)
1897 Denver Labor Exchange Note

To read the complete lot description, see:
1897 LABOR EXCHANGE 25 CENT & 10 CENT FRACTIONAL CURRENCY BRANCH 158 DENVER CO. (https://www.ebay.com/itm/323828354109)
New York Temperance Token

Description: SILVER PROHIBITION COIN / TOKEN (THIS MEDAL IS DEDICATED TO THE CITIZENS OF THE RUM-SOAKED CITY OF NEW YORK) REV (WHERE MORE MONEY IS SPENT DAILY FOR DRINK THAN WOULD CLOTHE AND FEED ALL OF ITS POOR.
To read the complete lot description, see:
Lot 41: SILVER PROHIBITION COIN / TOKEN (THIS MEDAL IS DEDICATED TO THE CITIZENS OF THE RUM-SOAKED CITY OF NEW YORK) (https://www.invaluable.com/auction-lot/-1-c-D594B08A6B)
2018 Austria Gustav Klimt

Paese: Austria
Valore nominale 2: 1,50
Valuta: Euro
Anno / Periodo e Variazione: 2018 100 Anniversario Gustav
Klimt - Adele 1 Oz
Metalli preziosi: Argento
N° di oggetti: 1 pz
To read the complete lot description, see:
Austria - 1,50 Euro 2018 100 Anniversario Gustav Klimt - Adele 1 Oz - Argento (https://aste.catawiki.it/kavels/27335225-austria-1-50-euro-2018-100-anniversario-gustav-klimt-adele-1-oz-argento)
During an archaeological evaluation prescribed by the State (DRAC Bourgogne-Franche-Comté) in the center of Dijon, near the Saint Bégnine Abbey, an Inrap team discovered a deposit of thirty-four gold and silver coins.
Consisting of a cemetery in the 4th century AD, the town of Saint Bénigne was integrated into the rest of the city after the 7th century and surrounded by the medieval city wall. The coins were found in a stone house dating to the late 15th or early 16th century. The deposit, which was, unfortunately, damaged by construction in the 20th century, was probably buried under the floor of the house, near a wall.
The deposit consists of 34 coins, 10 of which are gold and 24 silver. They were contained in a small bronze box, of which a few remains are preserved. An enameled (green and white) gold pendant accompanied the deposit. Most of the coins were agglomerated together by a crust. Inrap enlisted a specialized laboratory (CREAM Vienne) to detach and clean them.
The coins are mostly homogeneous. Chronologically, their year of issue places them in the second half of the 15th century. The oldest is a gold Brabant coin issued between 1432 and 1467. The most recent is a gold coin from pope Innocent VIII, from 1484 to 1492. Most of them seem to have circulated very little. The majority of these coins were issued outside of Burgundy, in the states of the Saint-Empire and from south to north (Brabant, Duchy of Savoy, Palatinate) and the Italian principalities (Milan, Papal States, Ferrara, Venice, etc.). Only one coin from the Kingdom of France was identified (Louis XI). There is a large proportion of Italian coins (in particular, silver Milanese testons of the Sforza).
This deposit is of great numismatic interest. Very few examples of some of these coins are known. They often testify, especially among the Italian princes, to a strong personalization of the iconography, inherited in part from the codes of the Roman Empire. This iconographic "revival" participates in the styles of the Italian Renaissance. These often heavy and high-quality coins show the power of these Lords and their motivation to make reference currencies.
Ercole II d'Este, Duke of Ferrara, Philip Ist of Palatinate, Pope Innocent VIII, Louis XI, the Doge Nicolo Tron, Philip the Good, Duc de Bourgogne, etc… This deposit resembles a catalog of the great princes of the late Middle Ages.
To read the complete article, see:
French archaeologists discover a modest "treasure" in Burgundy (http://artdaily.com/news/114084/French-archaeologists-discover-a-modest--treasure--in-Burgundy#.XPY154hKiAs)
Today, the mystery of how two ancient Spanish coins wound up near Lake Powell isn't solved. Though it is a bit clearer.
"Where he found them, the way he found them, I was skeptical at first," Harmon said. Ancient coins don't suddenly appear in places they don't belong, especially in plain sight. "They're just so unusual."
Harmon's initial thought was that they were brought by Spanish explorers. However, the coins — one believed to be from the 13th century, the other from the mid-1600s — predated the first known Spanish presence in the area (the Dominguez and Escalante Expedition of 1776) by decades.
Harmon's second theory, which he found much more tantalizing, was that the coins somehow found their way to Native Americans, who used them in trade.
"I really tried to keep my mind open," Harmon said. "I was very excited. These aren't the kinds of things I come across in the normal course of my job."
In the meantime, Harmon sent colleagues to the spot where the hiker reported finding the coins. He told them to look for spots from which the coins may have eroded. Based on their ages, the coins should have been buried by layers of sediment. Perhaps they emerged from an alcove, or some other natural deposit.
The reports back from the site were disappointing. There were no clear points of origin, just bits of scattered trash, most likely from passing houseboats.
Then there was the coins' disparate dates. Harmon couldn't bring himself to believe coins minted centuries apart could have wound up in the same hands, be they Spanish explorers or Native Americans.
That steered Harmon toward his most disappointing, and now likely, theory — that the coins were part of a modern collection that somehow wound up near Halls Crossing.
To read the complete article, see:
It's a mystery: How did two ancient Spanish coins wind up near Lake Powell? (https://www.azcentral.com/story/travel/arizona/road-trips/2019/06/05/ancient-spanish-coins-found-near-lake-powell-spur-mystery/3771883002/)
To read an earlier E-Sylum article, see:
UTAH SPANISH COIN FIND: NEVERMIND (https://www.coinbooks.org/v22/esylum_v22n21a25.html)

Oregon Trail Fort Hall Marker Plaque
To read the complete discussion thread, see:
The Oregon Trail Memorial Association, Inc. (https://www.cointalk.com/threads/the-oregon-trail-memorial-association-inc.340313/)
To view Oregon Trail ephemera on NNP, see:
Eclectic Numismatic Treasure (Oregon Trail) (https://nnp.wustl.edu/Library/ImageCollection/512193)

Australia Lunar Landing $100 Coin
The Royal Australian Mint has released four new coins to commemorate the lunar landings 50 years ago. The collection is a collaborative project between the Royal Australian Mint and the United States Mint.
The coins celebrate Australia's place in history by providing the Parkes Observatory to capture the infamous footage of the Apollo 11 landing on July 20, 1969.
More than 500 million people around the world watched "one small step for man", with images beamed through the satellite in NSW's Central West.

Australia Lunar Landing $5 Coin
"This jointly–issued coin set magnificently symbolises our long-standing alliance and friendship with Australia," said United States Mint Director David Ryder.
"Many Americans will remember listening for the critical reports from the tracking stations in Australia at Carnarvon, Honeysuckle Creek, Tidbinbilla and Parkes, as the Apollo 11 spacecraft travelled to, orbited and landed on the Moon."
The Australian collection has two coins, a gold $100 coin and a nickel plated silver proof $5 coin, and are collectors pieces only.
The gold coin features an iconic image of Neil Armstrong standing on the Moon. The Earth, with Australia visible in the background, sits in the background.
The $5 coin features the same image, but the Earth is in colour.
Both coins are domed-shaped to represent the satellite.
The U.S. coin can be bought in Australia as part of a set with a silver version of the $5 coin, and will set you back $195.
To read the complete article, see:
Buzz Around New Coins To Mark 50 Years Since Lunar Landing (https://10daily.com.au/news/australia/a190604hfusj/buzz-around-new-coins-to-mark-50-years-since-lunar-landing-20190604)
As Stack's Bowers Galleries looks forward to the August ANA World's Fair of Money auctions, we focus on a wonderful offering of Indian Peace medals. Highlights include:
An 1801 Thomas Jefferson small-size Indian Peace medal (Julian IP-4, Prucha-39), weighing 728.1 grains and measuring 54.4 mm. This design ranks #3 in the book The 100 Greatest American Medals and Tokens. Stack's Bowers Galleries previously sold a Choice Extremely Fine specimen in September 2009 for $138,000. These stunning Jefferson Peace medals were distributed by Lewis and Clark during their journey from St. Louis to the Pacific and back. We expect this medal to realize well over $100,000.
A James A. Garfield Indian Peace medal (IP-44, Prucha-55) graded About Uncirculated. This popular oval type is a New Discovery of the rarest medal of the series. Twenty-five silver Garfield medals were struck and presented to the Yankton Sioux, Western Shoshonis, and Mescalero Agencies. This particular medal was presented to the Yankton Sioux.
An 1809 James Madison large-size silver medal (IP-5, Prucha-40). This Very Fine medal was holed for suspension and shows considerable surface marks. It is interesting to note that many of these medals were marked with the recipient's names as a sign of pride. Fewer than 15 are known and this example was a new discovery when it was previously sold in 2012.
In our August 2019 ANA sale, we will offer 17 Indian Peace medals ranging in value from $900 to $100,000+. Stack's Bowers Galleries has a long history of selling quality Indian Peace medals. In fact, there are only three Julian Indian Peace medal numbers that we have not sold in our history.
To read the complete article, see:
Large Collection of Indian Peace Medals Crossing the Auction Block in August? (https://www.stacksbowers.com/News/Pages/Blogs.aspx?ArticleID=3397)
The valour of Paddy the Pigeon who flew nearly five hours to bring news of the successful D-Day landings has been remembered.
Paddy, who was bred in Carnlough, Co Antrim, was awarded the Dickin Medal - dubbed 'the animal's Victoria Cross' - for his gallantry.
Dublin businessman Kevin Spring, who bought the medal at auction from Whyte's in 1999, said that Paddy was bred in 1943, and went into training as a racing pigeon when he was a year old. He ended up being brought to Normandy by the Allied Forces 75 years ago, and was liberated with a number of other pigeons.
Paddy recorded a time of four hours, 50 minutes back to England with news of the success of the landings - an hour faster than the other pigeons who were liberated. He was the first pigeon to bring back the crucial information.
Mr Spring told RTE's News at One that he saw Whyte's had an advertisement about the medal prior to its auction. He kept a team of 24 racing pigeons, and had raced pigeons out of France.
"There were potential buyers from Australia, America and Hong Kong. So, I was sort of determined that it wasn't going to leave Ireland."
He said it was the only medal of its kind awarded in Ireland to a pigeon or an animal "so it was important that we keep it in Ireland".
"It wasn't bought as an investment as such. It was literally to keep it in the country. It was £6,900, which in today's terms is €8,700. It probably has a value today of approximately €30,000."
Meanwhile, the owner said it was not his intention to sell it or to auction it off. "I think the state might eventually get it. It might appear in Collins Barracks at some stage."
To read the complete article, see:
Medal owner hails pigeon who delivered news of successful D-Day landings (https://www.belfasttelegraph.co.uk/news/northern-ireland/medal-owner-hails-pigeon-who-delivered-news-of-successful-dday-landings-38190065.html)
To read an Irish Central article, see:
An Irish pigeon played a vital role in the D-Day landings (https://www.irishcentral.com/roots/history/paddy-the-pigeon-d-day-landings)
To read earlier E-Sylum articles, see:
DICKIN MEDAL HERO PADDY THE PIGEON HONORED (https://www.coinbooks.org/esylum_v10n51a23.html)
DICKIN MEDAL-WINNING PIGEON PADDY HONORED WITH PLAQUE (https://www.coinbooks.org/esylum_v12n38a27.html)
FANCIERS TO HONOR DICKIN MEDAL WINNING PADDY THE PIGEON (https://www.coinbooks.org/esylum_v13n38a25.html)
DICKIN MEDAL WINNER PADDY THE PIGEON (https://www.coinbooks.org/v20/esylum_v20n31a34.html)
In 1996 the Treasury began redesigning each of our bills except the $1 by altering aspects of the designs such as removing the artwork on borders and adding special anti-counterfeiting measures to our currency, and those efforts have continued since then.
Lydia Washington, lead public affairs specialist with the Bureau of Printing and Engraving, explained in an e-mail that "the redesign timeline is on schedule and there never was a delay. The redesign sequence for denominations and the timeline is driven by current and potential security threats, not aesthetics. In 2013, the Advanced Counterfeit Deterrence (ACD) Steering Committee indicated that the $10 note would be the first denomination to be redesigned. The estimated redesign of the $50 (2028), $5 (2032-2035), and $100 (2034-2038) notes will follow, pending any new developments in counterfeiting threats or technology issues."
Washington added: "The 2020 timeline mentioned by former Secretary Lew and others in numerous 2016 media interviews, referred to proposed design ideas (concepts), not the final designs and indicated the $20 note would be released in approximately 2030. Presently, the Bureau of Engraving and Printing's redesign efforts remain focused on the security of the next two notes to be redesigned, the $10 and the $50."
This news from Secretary Mnuchin was received with disappointment by many members of the congress and the public, who were anticipating the Tubman $20 would be released in 2020 to coincide with the centennial of ratification of the 19th amendment that gave women the right to vote. In a 2015 poll conducted by the non-profit advocacy group, Women on 20s, Harriet Tubman received the most votes to appear on a redesigned $20 bill.
When he made his announcement in April 2016 about a new $20 bill with Tubman on it, then-Treasury Secretary Jacob Lew also announced other changes. The $10 bill would retain the portrait of Alexander Hamilton on its face, but with a new reverse that would depict several leaders of the suffragist movement, including Lucretia Mott, Sojourner Truth, Elizabeth Cady Stanton and Alice Paul. There would also be changes to the back of the $5 note on the same theme. It is unclear whether these aesthetic changes will still occur as part of the redesign of these bills.
Currency redesign is typically a long process. For example, the new version of the $100 bill rolled out in 2013 took 15 years to develop. However, it is also the case that the timeline for currency changes is driven not only by technical and security features but also by the priorities and political will of different administrations. As CoinWeek editor Charles Morgan told USA Today: "There is no doubt the Trump administration could have fast-tracked the Tubman redesign to make the 2020 deadline if it wanted to."
A couple of aspects about the history of U.S. paper currency designs are especially relevant in this context. The first is that the portraits that have appeared on our currency change very rarely with the last time a change was made being 90 years ago in 1929. At that time Hamilton replaced Jackson on the $10 bill. In 1928 Jackson replaced Grover Cleveland on the $20 bill. Moreover, George Washington has been on the $1 bill for 150 years since 1869.
The other point is that while real historical women (as opposed to allegorical depictions) have appeared on some U.S. circulating and commemorative coins such as the $1 coins for Sacagawea and Susan B. Anthony and the $10 First Spouse gold coins, among others, only two women have ever appeared on U.S. federal currency. The first was Pocahontas, who was on the back of the $20 bill from 1865 to 1869 and the $20 bill in 1875. The second was Martha Washington, who was on the front of the 1886 and 1891 $1 silver certificates and with her husband George on the back of 1896 $1 silver certificate.
Changes to our paper currency designs proposed by the Obama administration to pay tribute to Tubman and other suffragists appear unlikely to be rolled out for many years. The trajectory of these developments will be determined as much by the outcome of presidential elections and developments in Congress as by ongoing efforts to enhance the security features on our currency.
To read the complete article, see:
U.S. Paper Money Redesign: Security, Aesthetics and Political Factors (https://www.govmint.com/coin-authority/post/u-s-paper-money-redesign-security-aesthetics-and-political-factors-/)
Three years ago, the Treasury Department announced that it would put Harriet Tubman's face on the front of the $20 bill by 2020. A portrait of the abolitionist, championed by activists, would replace that of President Andrew Jackson, who would be moved to the back of the bill.
Then, two weeks ago, the government walked back its plan. The image's redesign likely would not come up until 2028, Treasury Secretary Steven Mnuchin declared.
But that didn't end the matter at Hope Central Church in Boston. "The U.S. Treasury said they will not," Pastor Laura Ruth Jarrett told her congregation in the city's diverse Jamaica Plain neighborhood this week. "And we say we will."
Since May 2, the church, affiliated with the United Church of Christ and Disciples of Christ, has been stamping all $20 bills from its offering plates with Tubman's face. It is, Jarrett said, a "worthy replacement."
"I'm taking such pleasure in this. Mr. Trail of Tears, gone!" laughed Ann Potter, who counts offerings for HCC, as she covered the former president's face on bill after bill. "Andrew Jackson is not my favorite president."
Congregant Marylou Steeden said she has noticed the number of $20 bills in the church's Sunday plate increase since the church began stamping them. On Sunday (June 2), after their Ascension Day service, they collected eight $20 bills.
"Everyone who does this just gets giddy about it," Steeden said. "It just feels so good, like a little rebellion."
The stamps were originally created by Brooklyn, N.Y., designer Dano Wall two years ago as part of an effort to ignite conversation about the delayed plan to replace Jackson's image.
Hope Central Church congregant Greg Buckland, who teaches at a community makerspace known as a Fab Lab in the nearby Dorchester neighborhood, printed out the 3D design for the church, a process that involves about $2 worth of 3D printer filament and $2 worth of rubber, he said.
Another local minister has already reached out to ask Buckland to produce another stamp for his congregation. The project makes for a great pairing between congregations and local makerspaces, he said.
Hope Central Church is considering becoming a stamping station for anyone seeking to stamp their dollar bills with Tubman's image.
To read the complete article, see:
Boston church stamps Harriet Tubman on all its $20 bills (https://religionnews.com/2019/06/03/andrew-jackson-staying-on-the-20-bill-not-at-this-church/)
To read the earlier E-Sylum article, see:
STAMPING TUBMAN'S FACE OVER ANDREW JACKSON'S (https://www.coinbooks.org/v22/esylum_v22n21a28.html)
As one of the world's newest currencies, the euro's decades-long gestation and protracted birth have been meticulously documented. It's a story of meetings, negotiations, treaties and yet more meetings, its cast comprised almost exclusively of politicians and civil servants. The kind of yarn, in other words, likely to set only the pulse of an economic historian racing. Altogether more mysterious – and contested – is how the euro acquired the sign by which it's known around the world.
The new currency's name was chosen in Madrid in 1995. Allegedly the suggestion of a Belgian teacher and Esperanto buff, "euro" triumphed over a string of other contenders, including the irresistibly Shakespearean "ducat". A crucial consideration was that the name must be the same in all of Europe's official languages, and uniformity was deemed vital for the sign that would represent it too.
Unlike older currency signs that have evolved organically over centuries, the euro sign was designed by committee. The brief comprised three key elements: it must be a highly recognisable symbol of Europe, it had to echo well-known existing currency symbols, and it needed to be aesthetically pleasing and simple to write by hand. It fell to European Commission staff to compile a list of more than 30 possible designs. These were then whittled down to 10 and submitted to the public. Two designs emerged ahead of the rest, and it was left to then President of the European Commission Jacques Santer and Yves-Thibault de Silguy, the commissioner in charge of economic and financial affairs, to choose between them.
When the selected symbol was unveiled in December 1996, it was applauded by the now defunct newspaper The European as being "precise and confident, like a post-modern pretzel". Elsewhere, it caused confusion. A 'C' bisected by two horizontal bars? Well, no, it was actually inspired by the Greek letter epsilon. A reference to the cradle of European civilisation, it emphasised historical continuity – as the design of the banknotes themselves would do – while also evoking an 'E' for Europe. The classical connection came to seem decidedly ironic when, in 2010, Greece's bailout crisis threatened the stability of the entire eurozone. Just as well those two parallel lines running through its centre signify stability.
Curiously, it's now all but impossible to trace the symbol that was runner-up in the popularity contest. It must exist in a Brussels vault, but search online and it's as if the euro symbol was ever-destined to take its current form.
To read the complete article, see:
The painstaking story behind the euro symbol (http://www.bbc.com/capital/story/20190605-the-currency-designed-with-such-lofty-ambition)
To read earlier E-Sylum articles, see:
CAJORI ON THE ORIGIN OF THE DOLLAR SIGN (https://www.coinbooks.org/esylum_v19n18a18.html)
LOOSE CHANGE: JUNE 2, 2019 : The Origin of the Dollar Symbol (https://www.coinbooks.org/v22/esylum_v22n22a35.html)
Washington Before Boston Medal

A newly discovered silver Washington Before Boston medal struck at the Paris Mint circa 1789 brought $156,000 on May 24 at Stack's Bowers Galleries' Baltimore Expo auction.
Discovered in the estate of attorney New York attorney Alfred B. Carb, it is the 11th example recorded, with some of the others housed in the collections of major museums including Boston's Museum of Fine Arts and New York's Metropolitan Museum of Art, the Kunsthistorisches Museum in Vienna and the State Hermitage Museum in St. Petersburg, Russia.
To read the complete article, see:
Newly discovered medals go to public auction in Baltimore (https://www.coinworld.com/news/us-coins/2019/06/newly-discovered-medals-go-to-auction-in-baltimore.html)
Recent Medals by Joel Iskowitz

The gold medal, endorsed by NASA and struck by the Sunshine Mint in Idaho, features an obverse inspired by the famous Apollo 11 mission patch designed by astronaut Michael Collins, who remained on the Lunar model nicknamed "Eagle" during the time Armstrong and Aldrin were on the lunar surface. There are also inscriptions for "1969", "Half Ounce" and ".9999 GOLD." Joel noted that "the design was received very enthusiastically by NASA authorities," which is something they rarely do for a private-sector design.
The reverse shows an astronaut proudly saluting the American flag (in the center of the design) planted on the moon during the mission (which had been required by law), as well as a boot print on the lunar surface. On the lunar horizon is the earth with the United States visible.
Joel added:
"The astronaut saluting the American Flag is both meant to be symbolic of all the astronauts in the NASA programs from the early days of the Mercury program right on through the future explorers who will ultimately visit other planets in our solar system such as Mars as well as to refer specifically to Buzz Aldrin and Neil Armstrong, who indeed saluted the flag on the lunar surface on July 20, 1969. Similarly, the boot print on the lunar surface is intended to represent both the generic first footprint of an earthling on another celestial body as well as specifically Neil Armstrong's imprint on the Sea of Tranquility."
To read the complete article, see:
The Coin Analyst – Recent Medallic Works by Joel Iskowitz on Apollo 11 and World War I (https://coinweek.com/coins/medals-and-tokens/the-coin-analyst-recent-medallic-works-by-joel-iskowitz-on-apollo-11-and-world-war-i/)
Where are Liberia's missing millions?

In September 2018, local media reported that shipping containers filled with newly printed Liberian dollars from Swedish banknote manufacturer Crane AB disappeared from Liberia's entry ports between 2016 and 2017.
The Central Bank of Liberia denied the allegations and stated that the money was stored in vaults across the city.
But there were a number of concerns around the exercise and unanswered questions about the shipments of cash into Liberia. Two reports were commissioned to examine the details. The government's Presidential Investigative Team (PIT) completed one. Risk advisory firm Kroll, the other.
Both found major flaws in how government policy was implemented in each case, and neither the PIT nor Kroll were able to account for all of the newly printed Liberian dollars or the additional US dollars in the country.
To read the complete article, see:
Where are Liberia's missing millions? (https://www.bbc.com/news/world-africa-48540699)
To read the earlier E-Sylum article, see:
LIBERIAN BANKNOTE SCHEME REVEALED (https://www.coinbooks.org/v22/esylum_v22n10a28.html)