About Us
The Numismatic Bibliomania Society is a non-profit association devoted to the study and enjoyment of numismatic literature. For more information please see our web site at coinbooks.org
Subscriptions
Those wishing to become new E-Sylum subscribers (or wishing to Unsubscribe) can go to the following web page link
Membership
There is a membership application available on the web site Membership Application
To join, print the application and return it with your check to the address printed on the application. Print/Digital membership is $40 to addresses in the U.S., and $60 elsewhere. A digital-only membership is available for $25. For those without web access, write to:
Charles Heck, Treasurer
Numismatic Bibliomania Society
P. O. Box 2058,
Bluffton, SC
29910-2058
Asylum
For Asylum mailing address changes and other membership questions, contact Terry at this email address: terrywhite5475@yahoo.com
Submissions
To submit items for publication in The E-Sylum, write to the Editor at this address: whomren@gmail.com
BUY THE BOOK BEFORE THE COIN
Sale Calendar
Content presented in The E-Sylum is not necessarily researched or independently fact-checked, and views expressed do not necessarily represent those of the Numismatic Bibliomania Society.
New subscribers this week include: Brett Charville. Welcome aboard! We now have 5,946 subscribers.
Thank you for reading The E-Sylum. If you enjoy it, please send me the email addresses of friends you think may enjoy it as well and I'll send them a subscription (but let me know if they are located in the European Union). Contact me at whomren@gmail.com anytime regarding your subscription, or questions, comments or suggestions about our content.
For those who are American Numismatic Association members, if you haven't voted yet, tonight is your last chance - ballots must be received by July 1st. If they have your email address you probably received voting instructions by email. For more information see: https://www.money.org/election.
This week we open with an update on the NBS Hamelberg Library tour, Kolbe & Fanning literature sale highlights, more literature offerings from the Krause Publications library, and six new books.
Other topics this week include the plight of women adjusters at the Philadelphia Mint, apothecary weights, famous coin thieves, Saint-Gaudens' model Hettie Anderson, collector Harry X Boosel, the Royal Mint's Richard Yeo, the 1854-S Half Eagle, the 1894-S Dime, and the Royal Canadian Mint's new laser coloring technology.
To learn more about Calciati's Corpus Nummorum Siculorum, the 1792 silver and non-silver center cents, countermarked Stone Mountain halves, silver ingots of the U.S. mints, banknotes of the U.K., dappled surfaces, Blasto and Raptopoulos, plasmonic colouring, the third Philadelphia Mint, inflatable grandmothers and the coin collectors crying towel, read on. Have a great week, everyone!
Wayne Homren
Editor, The E-Sylum


The NBS offers a tour of the Dan Hamelberg library in Champaign, IL on Sunday, August 18, following the ANA convention in Rosemont, IL. Transportation will be provided, leaving Rosemont at 9AM Sunday and returning later that day. The event is free, but reservations are required - please contact Len Augsburger at leonard.augsburger@wustl.edu for further details.
So far 14 attendees are confirmed, and this promises to be a memorable visit. There are no certification services for numismatic literature, but even a casual viewing of the Hamelberg library quickly confirms that most of the "finest knowns" are in Champaign. We are accepting "requests," and, if there is a particular item you'd like to see during the visit, let us know.
Image: Eric P. Newman and Armand Champa at the "Invasion of Louisville" (a visit to the Champa library in Louisville, KY) in 1988.
Kolbe & Fanning Numismatic Booksellers are holding our 153rd sale on Saturday, July 13, 2019. Including a fine selection of books on ancient, world and U.S. numismatics, with especially important offerings from the library of Philip J. Carrigan, the 500-lot sale features particularly notable runs of American auction catalogues, along with core references on ancient and world coins, many of them in fine bindings. The sale may be viewed at bid.numislit.com.
Some highlights include:

Lots 4 and 19
Lot 4: a rare 17th-century "Coin Book" that includes a section on ancient Roman and Jewish coins
lot 19: a finely bound original copy of Agnes Baldwin Brett's classic catalogue of the Boston Museum of Fine Arts collection of Greek coins, with the plates separately housed in a full morocco clamshell box

Lots 23 and 105
Lot 23: a complete set of Calciati's important Corpus Nummorum Siculorum, a key reference on the bronze coinage of ancient Sicily
Lot 105: Ridolfino Venuti's important De Dea Libertate (1762), tracing the iconography of Liberty in ancient coinage, and produced with the help of English radical Thomas Hollis in furtherance of the development of revolutionary thought in Britain, France and America

Lots 166 and 252
Lot 166: a clean, bright, and attractively bound copy of Adolfo Herrera's monumental work on proclamation medals, Medallas de Proclamaciones y Juras de los Reyes de España
Lot 252: an extraordinary run of over 150 issues of Bicknell's early bank note reporters, 1840–1843, bound in one massive volume

Lots 295 and 356
Lot 295: the rare plated version of the Chapman Brothers' Charles Morris sale of 1905
Lot 356: an exceptional copy of the small format Eckfeldt & Du Bois New Varieties of Gold and Silver Coins with the actual gold samples intact

Lots 412 and 478
Lot 412: the rare 1726 edition of Massachusetts laws, including many concerning coins and paper money, from the library of Eric P. Newman
Lot 478: Phil Carrigan's complete set of Stack's catalogue, including approximately 650 different catalogues issued between 1935 and 2011.
There are a variety of ways to participate in the sale. Bids may be placed via post, email, fax or phone, as well as online. Kolbe & Fanning use Auction Mobility as our third-party online bidding platform. Auction Mobility is an app-based platform allowing users the ability to participate in the sale through phones, tablets and computers. To register for the sale, just go to bid.numislit.com and sign up. Once you have set up an account, you may browse lots, place advance bids, or participate in the live sale online. Those wishing to participate on their devices can download the Kolbe & Fanning app through the Apple or Google Play Store.
The printed catalogue of Sale 153 has been mailed to active customers. A PDF of the printed catalogue has been posted to our main website at numislit.com for those who prefer that format. Bids placed via post, email, fax or phone must be received by July 12, the day before the sale, in order for them to be processed. Advance absentee bids may also be placed at any time online at bid.numislit.com; live internet bidding will be available during the sale itself through the same platform.
Kolbe & Fanning Numismatic Booksellers LLC is a licensed and bonded auction firm in the State of Ohio. For more information, please see the Kolbe & Fanning website at numislit.com or email David Fanning at df@numislit.com. To register for the sale, go to bid.numislit.com. We look forward to your participation.
To read the earlier E-Sylum article, see:
Kolbe & Fanning SALE 153 ANNOUNCED (https://www.coinbooks.org/v22/esylum_v22n25a02.html)

Volumes 9-10 (1896-97) and 11-12 (1898-99) of The Numismatist

Pioneer Publisher by Arlyn Sieber: The Story of Krause Publications' First 50 Years
To view the Iola Historical Society's listings, see:
https://www.ebay.com/usr/iola_historical_society?_trksid=p2047675.l2559
To read the earlier E-Sylum articles, see:
KRAUSE PUBLICATIONS PARTIAL LIBRARY SALE (https://www.coinbooks.org/v22/esylum_v22n18a04.html)
KRAUSE PUBLICATIONS LIBRARY BOOKS OFFERED (https://www.coinbooks.org/v22/esylum_v22n21a05.html)
MORE KRAUSE PUBLICATIONS LIBRARY BOOKS OFFERED (https://www.coinbooks.org/v22/esylum_v22n23a02.html)
Rob Rodriguez writes:
1792 SILVER AND NON-SILVER CENTER CENTS:


FURTHER STUDIES OF THE SILVER PLUG CONTAINED
IN THE MORRIS SO-CALLED SILVER CENTER CENT
On June 20, 2019, the research team of Robert Rodriguez, Tony Lopez, Stuart Levine, and Maureen Levine published a fifty page presentation on the Newman Numismatic Portal at, https://nnp.wustl.edu/library/book/538104 , that concluded the Morris 1792 Silver Center Cent is a genuine 1792 Judd-2 pattern cent; however, the plug is a fabrication that was drilled, inserted, and tooled AFTER the coin was produced and emitted by the United States Mint at Philadelphia.
Our research findings affirm the conclusion by Pete Smith, Joel J. Orosz and Leonard Augsburger, as published in the 2017 volume, "1792: Birth of a Nation's Coinage," and the conclusions of S. H. & H. Chapman in their April 1905 Catalog of the Charles Morris Collection of Coins and Medals. This presentation expands upon our findings in "1792 Silver and Non-Silver Center Cents: A Study," as published in The Newman Numismatic Portal, November 15, 2017, and in The E-Sylum, November 19, 2017.
Our new exhibits show that the Morris fabricated Silver Center Cent is an outlier from all Judd-1 examples, as well as the Judd-1a. Additionally, we provide comparisons which demonstrate the Morris specimen's silver plug design does not match the die characteristics of all known original struck examples. We also explain why we believe the Morris could not be a prototype for the Judd-1. Finally, we have gained new insights into the process of how the Morris coin was fraudulently transformed from a genuine Judd-2. We show the process by which six 1863 Indian Head Cents are transformed into silver center cents.

Fabricated Silver Center Indian Head Cents
In light of our research and that of "1792: Birth of a Nation's Coinage," Heritage Auctions delisted the Charles Morris and California specimens from their census of genuine silver center cents for the 2019 FUN auction catalog description of the Alan Weinberg specimen, Lot 4308. It states, "...recent research indicates their silver plugs are not original." The team believes our presentation provides new insights and understandings about the 1792 Silver Center Cent.
On June 27, I was interviewed by CoinWeek's Charles Morgan about our findings and this podcast will be appearing on its website.
To read the complete article on NNP, see:
1792 Silver And Non-Silver Center Cents: A Study (https://nnp.wustl.edu/library/book/538104)
To read the earlier E-Sylum article, see:
1792 SILVER AND NON-SILVER CENTER CENTS STUDY (https://www.coinbooks.org/v20/esylum_v20n48a18.html)
About the Book

The time has come that the Stone Mountain Numismatist has long awaited. A 1,600+- page book is now available that helps unlock the mystery of the "Counterstamped" Stone Mountain Coin's marketing uses--deciphering their incused die stamp codes, estimating the potential " Counterstamped Coin" population, estimating the actual number of coins die stamped and gives some idea of the total that exist today.
There were four Campaigns to sell the regular issued Stone Mountain Coins with the help of six major categories of "Counterstamped Coins" as marketing tools containing several varieties and different types of these rare incused coins. The book contains numerous "Counterstamped" Coin images and their deciphered uses from all four Coin Campaigns. There are new and exciting discoveries hidden for just short of a 100 years! Discover what these coins were all about while learning a short history of the regular issue Stone Mountain Coin, the giant granite Mountain Monument and the people that tried to make it happen.
About the Coin
The Stone Mountain Memorial Half Dollar is a Commemorative Coin made by the U.S. Mint as legal tender in 1925 and is of the standard weight and fineness of their regular issued silver counterparts. There were four coin Campaigns or Movements from June 3,1925 to March 31,1928 to market the 2,313,484 Stone Mountain Memorial Half Dollar coins received from the U.S. Mint by the Stone Mountain Confederate Monumental Association (SMCMA) or its agent the Federal Reserve Banking system in the first few months of 1925 and distributed to about 4,000 community banks before their national release date of July 3, 1925.
There were several methods used to raise funds to emblazon into Stone Mountain a giant Memorial granite carving to "honor the valor of the soldier of the south" of the Civil War. Selling the Stone Mountain Coin to the public is the most well-known fundraising method. The "Counterstamped" Stone Mountain Memorial Coin is a marketing tool used in several ways to help sell the regular issued Stone Mountain Memorial Half Dollar. The "Counterstamped" Stone Mountain Coin is a regular issued Stone Mountain Half Dollar punched with a metal die at specific and various locations on the reverse at a 1925 cost of $.03 to $.04 cents per coin to have initials and/or numbers stamped on it as well as the State abbreviation the coin represents. These die stamps were not punched at or by the U.S. Mint but were incused by others at the request of the SMCMA or its representatives.
Five of the six major Categories of the 1925 "Counterstamped" Stone Mountain Half Dollar Coins are incused and all six were used to market the regular issued non-counterstamped Commemorative Half Dollar. The net proceeds from the regular issued Stone Mountain Half Dollar purchase price of $1 from the SMCMA were used to help emblazon Stone Mountain with the giant Memorial granite carving. In the end it is believed there was not a community in the Southern States so remotely located as not to be aware of the regular issued Stone Mountain Coin or the "Monument to the Valor of the Soldier of the South" because of the publicity produced by the "Counterstamped" Coin.
About one of the Counterstamped Coin Categories of the Book

Image Courtesy of Bill Hatchett, A-Coin & Stamp Gallery, Inc., Jacksonville, FL.
Deciphering the Code on the Coin
Category: State Serial Numbered Contest Coin or Lavalier
Variety: Gold Lavalier
Type: Florida (FLA.)
Serial Number: 20 Represents Unit/County: Fernandina/Nassau Co.
Lady Recipient: Unknown
This is one of six Categories of Counterstamped Coins. It is commonly called a "Contest Coin" or a "Lavalier" also spelled Lavaliere or Lavalliere. It was awarded to young ladies married or not between the ages of fifteen and twenty five that sold the most coins according to the contest rules generally in a County but this varied. There were 1,200 (600 G.L and 600 S.L.) awarded in the Harvest Campaign, the Second Coin Movement. There are two Varieties, a Gold Lavalier for First Place and a Silver Lavalier for Second Place generally awarded as a County prize but not always as to make the contest as fair as possible.
The winning two ladies from each participating County/Parish/District and D.C Society went on to compete at the State (14) or D.C. level where the winning two Ladies from each entity (30 total) competed at the All-Southern Confederate Costume Ball in Atlanta, Georgia for the grand prize of a marble bust of themselves to be carved by the sculptor of Stone Mountain. The winner would also represent the South as the typical Southern Bell or Lady. The free all-expense paid trip to Atlanta and the Ball were also a reward to the Ladies for their work.
There are 15 Types of each Variety of Contest or Lavalier Coin or one for every Southern State (14) and the District of Columbia (D.C.).
The Lavalier below is FLA. No. 20 that represents the Gold Lavalier Winner of the Unit or Town of Fernandina and the County of Nassau in the State of Florida (FLA.). The Lady recipient is unknown. The State Serial Numbered Contest Coin or Lavalier is assigned the random number of the County/District/Society or Unit of their individual State's/D.C.'s Serial Numbered Auction Coin's randomly drawn. The State Serial Numbered Auction Coins are usually randomly drawn numbered coins from a receptacle by an uninterested third party and matched to the Accountants Alphabetical List of banking towns/cities called Units for most States or in the case of South Carolina and I surmise Tennessee for their Counties. In Missouri Districts were surmised used and Southern Societies were utilized in the District of Columbia. (D.C.)
About the Author
Charles Rogers is a graduate of Georgia Institute of Technology better known as Georgia Tech after which he served as an officer in the U.S.Army during the Vietnam War Era. He attended Graduate School of Business at the University of North Florida while beginning his engineering career. His engineering experience leads him to becoming a Real Estate Appraiser in Jacksonville, Florida and throughout the South as he earned the highest designations (MAI, SRPA, SRA) of that profession. He was President and owner of one of the most highly respected appraisal firms in Florida of commercial properties and an expert witness in litigation. His appraisal experience of simple and complex properties spans 40 years. He has been on the Board of Directors of Proclaim! International for 19 years. The ministry is a community of missionaries called to proclaim the gospel with creativity, humility and boldness, in obedience to the authority of Jesus Christ.
After retirement he capitalized on his love of numismatics setting out to write an article for a coin magazine that has turned into a book. He resides in Saint Johns, Florida with Martha, his wife of 53 years.
Book details:
Hardcover
8.5" x 11"
case wrap
Color
ISBN 978-0-692-19153-8
1,600+- pages
Price $125 plus tax and shipping
Order soon at:
www.counterstamped-stone-mountain-coins.com
Http://counterstamped-stone-mountain-coins.myshopify.com
ebay search Counterstamped Stone Mountain Coin Book or Item # 303202530647
crogers587@gmail.com
904-571-8623
Welcome to SILVERINGOTS.COM, a website dedicated exclusively to silver ingots produced by the United States Government. My name is Ken Conaway and I have been collecting United States Government silver ingots since 2008. Serious study began some time later, however after over a decade of research, I have as many questions as answers about these rarities.
Fine silver ingots were produced at United States Government facilities in Philadelphia, New Orleans, San Francisco, New York and Denver, from 1892 through 1984. In my ongoing effort to accurately date, chronologically organize and catalogue examples, I've all but exhausted efforts to locate Mint or Assay Office records that document any original production information. While useful in my research, those records would not help determine the number that might remain in existence today; I am confident that the silver spot run-ups took their toll on remaining population. At a silver spot average of less than $1.00 during almost the entire 93-year production run, 1892 through 1984, it is a wonder that any United States Government silver ingots exist today at all given the run-up of silver spot in 1980 to almost $50.
For my research over the years, I've used major auction archives including Goldberg, Heritage, Holabird-Kagin and Stack's Bowers, which provide information dating back to the early 2000's. I've paged through countless smaller auction company catalogs, and studied eBay, iCollector and WorthPoint completed listings. More recently, the Newman Numismatic Portal at Washington University in St. Louis now provides access to thousands of auction records and historical numismatic literature. (See https://nnp.wustl.edu/) And finally, I've gathered information from numerous coin dealers and the few fellow master collectors of United States Government silver ingots over the years. I catalogue every United States Government silver ingot that I can find information on or a photo of, dated after 1980. After that run-up to almost $50, numismatic value slowly began to overtake bullion value and I believe that random melt all but ended.
All of this to assemble information and build the registries you will find in SILVERINGOTS.COM under the individual Mints or Assay Office dropdowns. Every ingot pictured in SILVERINGOTS.COM is part of The United States Government Silver Ingot Collection of Ken Conaway, unless otherwise noted. All photos, registries and writings are protected by copyright and cannot legally be copied or republished without permission. Sign up below to receive notices of new articles and please enjoy your visit to SILVERINGOTS.COM
To visit the SILVER INGOTS web site, see:
https://silveringots.com/
To visit the ALL ENGLEHARD, see:
http://allengelhard.com/
Andrew writes:
We numismatists like nothing more than to study the items we own or are considering to work out where it fits into the grand scheme of things, some among us are often so bamboozled by the existence of an outlier that they go on to answer the question that Julius Sumner Miller would so often pose to kids like myself in the 1970's and 1980's - why is it so?
David Iverson has surely gone above and beyond the call of duty in answering those questions as they can be asked of the Jubilee Head series of British Commonwealth gold coins - his research into the sovereign series was edited by Steve Hill and published in 2015, and now in June of 2019 his research into the half sovereign series has been published.
David has now definitively identified each of the major obverse and reverse varieties in the Jubilee Head half sovereign set, and has provided us with a comprehensive social history that explains just how they came to be. The dedication to technical accuracy is clear, and is matched by the respect and class in which the research has been presented.
Research such as this generally unleashes a wave of demand for the items that it covers, so now is an excellent time to be active in the market for these coins.
To read the complete article, see:
David Iverson's Research Into Jubilee Head Half Sovereigns Now Published (https://www.sterlingcurrency.com.au/research/david-iversons-research-jubilee-head-half-sovereigns-now-published)
To download a copy of the research from the Sovereign Rarities website, see:
https://www.sovr.co.uk/pdfs/david-iverson-jubilee-hd-half-sovs.pdf
We're very pleased to announce that the United Kingdom chapter is now available for individual sale and as a free download to subscribers.
Special thanks to author Mark Irwin for tackling this large chapter which covers banknotes issued over the span of almost 300 years.
United Kingdom (Europe) This 54-page catalog covers notes issued by the Bank of England from 1725 to present, the Treasury from 1914 to 1927, the British Military Authority in 1943, and the British Armed Forces from 1946 to 1972. Published 27.06.2019.
Currently 281 chapters of The Banknote Book have been published as individual high-resolution PDF files. This represents a total of 5,805 pages covering 53,661 types and varieties.
For more information on The Banknote Book, see:
http://www.banknotenews.com/banknote_book/banknote_book.php
The Book is Back

Sold out for more than a year, the Sample Slabs second edition book is back in print, with the printed softcover available for immediate shipping. Increasing numbers of people requested printed books, so I ordered a second print run. No price increase - still $29 shipped.
To purchase the 620-page printed softcover, email me at davidschwager@hotmail.com. I will send you a PayPal invoice, or if you prefer, an address to mail a check.
Also available on eBay. As always, I also sell the printed book in person for only $19 check or cash. Find me at the Chicago ANA Wednesday 8/14 – Friday 8/16 and Long Beach Expo Thursday 9/5. Send an email and we can exchange phone numbers or otherwise make arrangements.
To purchase on eBay, see:
Slabs and Coins (https://www.ebay.com/str/slabsandcoins)
To read the earlier E-Sylum article, see:
BOOK REVIEW: SAMPLE SLABS, 2ND EDITION (https://www.coinbooks.org/esylum_v19n40a07.html)
As summer heats up, it is worth recalling the plight of the women adjusters in the U.S. Mint during the Civil War. Recently scanned by Roger Burdette from the U.S. National Archives, this letter from Philadelphia doctor C. H. Porter to President Lincoln, August 29, 1861, says it all:
The presence of the letter in the files of the Secretary of the Treasury suggests that it was not passed on to Lincoln. No reply is recorded here but may exist elsewhere in the National Archives. This letter is from record group 104 (U.S. Mint), entry 216 (Letters sent and received by the Secretary of the Treasury relating to the Mints), vol. 21, p. 317.
Link to National Archives & Records Administration papers on Newman Portal:
https://nnp.wustl.edu/Library/Archives?searchLetter=U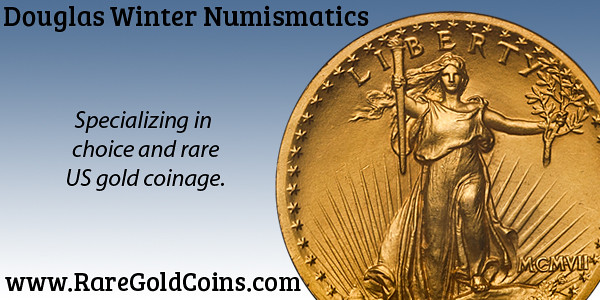 The John Reich Collectors Society has opened for access the John Reich Journals for 2015 and 2016, updating the run of this periodical on Newman Portal from 1986-2016. The Journal, edited by Brad Karoleff, is published 3 times annually and covers all aspects of Bust coinage, everything from die varieties to coverage of the latest auction sales.
The December 2016 issue features an article by Young Numismatist Garrett Ziss discussing literature purchases at the 2016 ANA Summer Seminar book sale. Included in Garrett's group was a deluxe copy of the Beistle half dollar variety reference, ex. Lester Merkin, a draft of a late-date large cent attribution guide sent from Jules Reiver to Armand Champa, and a copy of the Merkin auction sale catalog for September 1968 including significant bust coinage. All in all a nice group from the book sale.
The April 2015 issue features an important article by David Finkelstein discussing the workflow for handling gold and silver in the U.S. Mint in the 1793-1794 period. Several impediments prevented the coining of bullion in this period and Finkelstein's research is a well-researched overview.
Other organizations wishing to similarly update their back issues on Newman Portal should contact Len Augsburger at leonard.augsburger@wustl.edu.
Link to John Reich Journal on Newman Portal::
https://nnp.wustl.edu/library/publisherdetail/518721
Link to John Reich Collectors Society homepage:
https://www.jrcs.org/
Mali 10,000 Franc WBG CU61, Reunion 500 Franc overprinted 10 Nouveaux Franc WBG CU64, multiple images of Queen Elizabeth II on world banknotes,
Confederate $50 Montgomery note 1861, $5 Roxboro 1861 North Carolina PMG VF20, $10 Bank of North America 1860's punch canceled, City Bank, Green Bay Wisconsin 1863 $1 PCGS VF30 & $2 PCGS VF25, China Ming Note 13th Century PMG AU53, India 500 Rupee overprinted Burma 1937 PMG VF25, Zanzibar Specimen 20 Rupee 1928 PMG65.
This video is a highlight from International Paper Money Show. The IPMS has non-stop action for those who collect, investigate, buy, sell, and trade paper money and banknotes of the world. Participants can see world class competitive exhibits and attend lectures sponsored by the major bank note organizations delivered by the best researchers in the paper money industry. If you want to talk paper money you need to come to the IPMS!
The entire interview is available on the Newman Numismatic Portal at:
https://nnp.wustl.edu/library/multimediadetail/522852
An excerpt of the video is available for viewing on the Coin Television YouTube Channel at:
https://youtu.be/3V89TEFqlf4
Cool Coins, Currency & Collectibles IPMS 2019.
VIDEO: 12:54.
David Lisot, Interviewer, CoinTelevision.com, with Mark Anderson, Elaine Fung, Dennis Lutz, and Hugh Shull.
Martin Purdy of Upper Hutt, New Zealand writes:
I have a copy of Biggs, bought some 20 years ago.
1. Norman Biggs, "Apothecaries Weights: An Outline Catalogue" (White House Publications, 1994) - 32 pages ISBN 1898310017, 9781898310013
https://books.google.co.uk/books?isbn=1898310017
2. Daniel Vangroenweghe & Tillo Geldof, "Apothecaries' Weights (Pondera Medicinalia)" (Centre for the Study of Apothecaries' Weights, 1989) - 268 pages
https://books.google.co.uk/books?id=spCxHAAACAAJ
The symbol for dram or drachm (?) resembles a flat-topped "3", possibly relating to the fact that it was three scruples(?), but it also seems to resemble a script "z" - "z" was used in abbreviations (such as "oz" for "ounce") and even to indicate the word "and". The ounce, though, seems an extension of this: ? See also
http://www.textcreationpartnership.org/docs/dox/medical.html
P.S. The convention was sometimes used, for a final "i" to be written as "j".
An on-line catalog:
https://www.apothecariesweights.com/catalogue/
Also this descriptive page:
https://www.samhs.org.au/Virtual%20Museum/Medicine/
Apothecary_scales/Apothecary_scales.html
and this downloadable on-line 20-page booklet, posted about 4 months ago:
https://archive.org/details/CONA2019FebruaryPresentation
To read the earlier E-Sylum articles, see:
BEAUTIFUL AND UNUSUAL MONEY : Two Scruples Apothecary Weight (https://www.coinbooks.org/v22/esylum_v22n24a31.html)
NOTES FROM E-SYLUM READERS: JUNE 23, 2019 : More on Apothecary Weights (https://www.coinbooks.org/v22/esylum_v22n25a10.html)
Tom Uram writes:
To order Tom Uram's Society of Medalists exhibit brochure, see:
SOCIETY of MEDALISTS – Listing Booklet (https://pancoins.org/product/som-booklet/)
Bill Hyder writes:
David Alexander writes:
To read the earlier E-Sylum articles, see:
NEW BOOK: AMERICAN ART MEDALS, 1909-1995 (https://www.coinbooks.org/esylum_v13n43a05.html)
BOOK REVIEW: AMERICAN ART MEDALS, 1909-1995 (https://www.coinbooks.org/esylum_v14n40a06.html)
ON MEDALISTS AND MEDALLISTS (https://www.coinbooks.org/v22/esylum_v22n25a12.html)
Mr. 880's House Today
Max Hensley writes:
"Mr. 880" and the U.S. Secret Service
Ken Hallenbeck writes:
To read the earlier E-Sylum article, see:
MR. 880, AMERICA'S WORST COUNTERFEITER (https://www.coinbooks.org/v22/esylum_v22n25a28.html)
Inflatable Grandmas
David Powell writes:
The Coin Collectors Crying Towel
Dave Lange writes:
For more information, or to purchase, see:
New Vintage 1965 Coin Collectors Crying Towel Numismatic Mistakes (https://www.ebay.com/itm/New-Vintage-1965-Coin-Collectors-Crying-Towel-Numismatic-Mistakes/254274939340?hash=item3b33f7a9cc:g:A7kAAOSwn2xdCBSR)
To read the earlier E-Sylum article, see:
NOTES FROM E-SYLUM READERS: JUNE 23, 2019 ; Coin Shop Competition: Best Security Guard (https://www.coinbooks.org/v22/esylum_v22n25a10.html)
Mystery Numismatic Building
Pete Smith writes:
Dr. Craig Burns Contact Sought
Howard A. Daniel III writes:
Hubert Walker of CoinWeek.com writes:
To celebrate the 50th anniversary of the Apollo 11 Moon landing, the United States Mint has created a commemorative 2019 Proof Silver Dollar. We decided to celebrate even more by flying the coins to the edge of space. On June 23rd, the students of Earth to Sky Calculus launched this 99.9% silver dollar 102,034 feet above Earth's surface.
The silver dollar is curved and reproduces the helmet of astronaut Buzz Aldrin. Reflected in Buzz's visor are Neil Armstrong, the United States flag, and the lunar lander. The opposite side of the coin shows Neil's first footprint on the Moon.
Each coin comes with US Mint certificate of authenticity and a greeting card showing the silver dollar in flight.
For more information, or to order, see:
Apollo 11 Proof 99.9% Silver Dollar (https://www.earthtosky.store/product-page/apollo-11-99-9-silver-dollar)
What is Earth to Sky Calculus?
Earth to Sky Calculus is group of youths doing cutting-edge science in a little-explored realm 100,000 feet above our heads: the stratosphere. Several times a month, they send their experiments aloft using helium balloons to search for new life forms in the stratosphere and to monitor the effects of cosmic radiation on Earth's atmosphere. Their efforts are 100% crowdfunded. Small business, non-profits, and small businesses "own" this research and are responsible for its advance.
Our History

The club was formed in 2010. It grew out of a Calculus and Quantum Physics class that Dr. Tony Phillips had been teaching to his daughter and classmates since 5th grade. By the time these students entered high school in 2010, they were tired of being lectured to and wanted to explore Nature in a different, more hands-on way.
So they began launching helium balloons. At first no one in the group, not even Dr. Phillips, knew how to do this. They taught themselves through trial and error, flying increasingly larger balloons high into the stratosphere over the remote Sierra Nevada mountains in California where they live. Rookie mistakes and the "freedom to fail" led to the best kind of unscripted experiential learning: the kind that cannot be found in textbooks.
Fast forward to 2018: The group has launched more than 250 research-grade balloons, and the students of Earth to Sky Calculus are widely recognized as leading experts in this type of exploration. Even NASA has visited the group's launch site near Bishop, California to observe and learn from their procedures. Recent graduates of Earth to Sky have been accepted at Princeton, Berkeley, Stanford, Dartmouth, the Maritime Academy, UC Irvine, Babson College, Kings College (London) and other top-notch schools. Their college success is particularly remarkable considering the tiny size and remote location of their home town.
For more information about the group, see:
ABOUT US (https://www.earthtosky.store/about)
Surface. The outermost configuration of a solid or three-dimensional object, such as a numismatic or medallic item. Numismatics is the study of small surface area. The surface is everything – it carries the design, identifies the composition, provides the color and indicates the condition. The surface can be smooth, have detail, be textured, or can be treated – as with proof polishing – to indicate the intention of its designer. It can be colored, by enamel or patina. It can identify an anomaly should one have occurred in its manufacture. The surface is studied with a loupe or microscope to reveal its most discerning secrets. The surface reveals to those who can read it where and how it was made, as to whether it is genuine or false, expose its beauty or blemish, express its likeness or laxity. Enigmatic, revealing, captivating, informing, the surface of a coin or medal is the most important aspect of its existence.
Matte. A dull unburnished metallic finish without luster or sheen; an area of dead reflection. Matte surface, infrequently called mat surface, is produced by abrasive blasting with sand (or other grit abrasive), by matte dip (an acid that lightly etches the metal surface), or by matting tools (more often used in chasing). Matte finish is often used with proof surface for the contrast of reflectiveness – the main device is usually matte with the background or field in proof. Such dies are made by first masking the portion to have a proof surface, applying the matte dip to the area for the dead reflection, removing the masking material, then proof polishing the area to have the mirror surface. The contrast is quite startling. See reflectiveness, proof finish.
Matte finish on gold is called rose gold, this is not a color of gold, but a ruddy, matte finish of gold. It has no luster, but has the finish, it is said, of a rose petal.
Pebbled Surface. A background texture of raised dots or tiny hemispheres, each of which is called a BOSS. This form of texture can be made by modeling or by the use of the dapple tool in the negative model or in the die, or by a puncheon with an incuse cupped hemisphere. The Japanese developed this surface to a high degree for tsubas, they called this texture "fish roe surface" (nanako), where the bosses were as small as one-hundredth of an inch diameter. A pebbled surface is the opposite of dappled surface (where the dots are sunken indentations). See dapple tool, dapple surface.
Dappled Surface. A background texture of sunken dots or hemispheres. Such surface texture is made with repeated use of a dapple tool in the positive model or hub. It is the opposite of pebbled surface, raised dots or tiny hemispheres (which can be made with the same dapple tool in the negative model or die). The term for a single sunken indentation is a dapple; the term for a raised dot is a boss. A dappled surface is not considered an artistic texture (but more of a mechanical surface anyone can make).
Dead Reflection. A rough surface with virtually no reflective properties; matte surface. Rays of light are diffused and reflect off at all angles; opposite of mirror finish in which all rays are parallel from a very smooth surface. Dead reflection is created by abrasive blasting, or other matte producing techniques. See reflectiveness, matte.
Book lovers should be word lovers as well.
Looking for the meaning of a numismatic word, or the description of a term? Try the Newman Numismatic Portal's Numismatic Dictionary at: https://nnp.wustl.edu/library/dictionary
Or if you would like a printed copy of the complete Encyclopedia, it is available. There are 1,854 terms, on 678 pages, in The Encyclopedia of Coin and Medal Technology. Even running two a week would require more than 19 years to publish them all. If you would like an advance draft of this vital reference work it may be obtained from the author for your check of $50 sent postpaid. Dick Johnson, 139 Thompson Drive, Torrington, CT 06790.
John Lupia submitted the following information from the online draft of his book of numismatic biographies for this week's installment of his series. Thanks! This week's subjects are two infamous coin thieves. -Editor
Raptopoulos was a very famous coin thief in Athens, Greece in the late 19th century, celebrated for one of the greatest heists in coin history. He was compared to Timoleon Pericles Blasto the famous thief of the British Museum discovered and convicted in 1844. Raptopoulos was a very daring thief whose arrogance caught up with him sending him where he belonged, to prison. Raptopoulos robbed the Athens Museum of all the rarest coins in its collection and smuggled them into Paris selling them to the renowned firm of Messrs. Rollin & Feuardent.
Not content with making a killing in the market on stolen loot Raptopoulos drunk with arrogance decided to rob Rollin & Feuardent and flee elsewhere, probably to America, to resell the same stolen coins. Fortunately, he was caught. Below is just one newspaper clipping that published the story written by B. B. of the St. James Gazette newspaper of London, which circulated on the wire published in papers all over the world in 1888.
The American Architect and Building News, Vol. XXIII, No. 647, May 19, 1888, page 238.
The reporter apparently misspelled Raptopoulos as Raptoporilos. News-Palladium, Saturday, March 31, 1888, page 4.
To read the complete article, see:
RAPTOPOULOS (https://sites.google.com/a/numismaticmall.com/www/numismaticmall-com/raptopoulos)
* * * * *
The entire inventory of the Lupia Numismatic Library is for sale. Individual items will be available before the remaining archives are broken up into parcels sold at philatelic auctions in the U. S. and Hong Kong. Check NumismaticMall.com frequently as dozens of new items with estimates will be posted daily until everything is sold.
All inquiries will be given prompt and courteous attention. Write to: john@numismaticmall.com .
Hettie Anderson: Model for Saint-Gaudens Eagle and Double Eagle Obverse Designs
by Jeff Burke

Images by Chris Clements of Northeast Numismatics
Hettie Anderson modeled a magnificent Liberty striding forward, flanked by sun rays in the background. Hettie's beauty and talent as a numismatic model for Augustus Saint-Gaudens and Adolph Weinman is legendary. Despite not being the sole model for Saint-Gaudens' eagle and double eagle designs, Hettie clearly had an influential role in the process. How do we humanize this goddess of U.S. gold coinage? In fact, Hettie was a biracial professional working at a number of jobs in Manhattan to make ends meet. She combined her modeling work with other occupations while living in an apartment building on Amsterdam Avenue.
In March 2019, I purchased a 1923-D NGC MS65 Star Designation Saint-Gaudens double eagle. (See the obverse and reverse images.) As I examined the Liberty design, my interest was drawn once again to Hettie Anderson. By chance, Drew Christie, my brother-in-law, was visiting from Durham, New Hampshire. I told Drew about my idea for writing an article about Hettie. Drew exclaimed, "We have to make a visit to the Saint-Gaudens site!" Drew first visited the Saint- Gaudens National Historic Site in Cornish, New Hampshire, in 1982. I couldn't wait to join him on his second – and my first – trip to Aspet!
I first learned about Hettie Anderson when I came across a reference to her in Roger Burdette's Renaissance of American Coinage: 1905-1908: "…Harriet (Hettie) Eugenia Anderson, a young woman reportedly of mixed racial heritage from South Carolina (born in 1873), posed for the figure of Victory. It was the Victory head that eventually was proposed for the obverse of the cent and then used on the eagle coin." (p. 302).
Despite the current focus on establishing one definitive model for each of Saint-Gaudens' eagle and double eagle coins, Henry Duffy, Ph.D., curator of the Saint-Gaudens Historic Site, made the point that Saint-Gaudens' modus operandi was to use several models for a work of art or coin design. Hettie's significant role as a model for our nation's redesigned gold coins first came to light with publication of William E. Hagans' groundbreaking study, "Author Contends Black Lady Modeled for Double Eagle," Numismatic News, Feb. 26, 1991, pp. 54-56, in Robert R. Van Ryzin, Fascinating Facts, Mysteries & Myths About U.S. Coins, 2009, pp. 89, 234. Prior to this recognition, other models were given the lion's share of credit for posing for Saint-Gaudens' eagle and double eagle obverse designs.
Hettie posed for Saint-Gaudens at his New York City studio in 1897 for the figure of Victory. (Van Ryzin, Fascinating Facts, pp. 94, 235). When Drew and I, joined by my wife, Beth, visited Aspet in June 2019, a highlight of our trip was seeing an original Anders Zorn etching of Hettie Anderson with Saint-Gaudens during one of the 1897 modeling sessions. Henry kindly retrieved the framed drawing from archives for us, and we were able to have a close look at its remarkable details in the sunlight in front of the Visitor's Center. This particular etching was purchased in 1937 and signed at the bottom by Zorn.
Hagans had a personal connection to Hettie Anderson, "an African American, [who] was a first cousin to [his] grandmother, Jeannie McCampbell Lee (1890-1987). Both women were from Columbia, South Carolina." (William E. Hagans, "Saint-Gaudens, Zorn and the Goddesslike Miss Anderson," American Art, Vol. 16, No. 2 (Summer 2002), p. 81). William's grandmother reminisced to family members "how Miss Anderson had been an artists' model in New York City and that she posed for the winged allegory of Victory for the Sherman Monument…and for a gold coin designed by Augustus Saint-Gaudens." Id.
By the time Hettie posed for Victory, she had moved from South Carolina to Manhattan, where she found work as a dressmaker, according to the 1900 census. At the turn of the century she lived with her uncle and aunt, Joseph and Caroline Anderson, in a home they rented at 430 Amsterdam Avenue. The 1900 census taker noted that Hettie could read and write. Her race – in the 1900 and subsequent census records – is denoted as "white."
The Sherman Monument was dedicated in May 1903. Located in the Grand Army Plaza square at the southeast corner of Central Park, this monument opened to public acclaim with a frail Saint-Gaudens present for the ceremony. It is interesting to wonder if Hettie was in attendance for the unveiling of this statue. What did she think about the public fanfare, newspaper headlines and photographs of this gilded-bronze monument?
As of 1905, Hettie continued her work as a seamstress and had also found employment as a clerk, according to the New York census. She and her mother now shared an apartment at 698 Amsterdam Avenue, about twelve blocks north of the home she had shared with her aunt and uncle. Their relatively new apartment, built around 1900, was a brick building adorned by decorative cornices, with five stories and thirteen units. Hettie's Upper West Side location would have been about half a mile from Central Park, a pleasant walk on a sunny day. Coincidentally, I ended up living on the Upper West Side and working a few blocks from the Sherman Monument. I remember marveling at the gold leaf covering the monument on walks after work as a student minister at the Fifth Avenue Presbyterian Church in the mid-1980s. I resided in an apartment building at 82nd and West End, a 15-minute stroll from Hettie's 698 Amsterdam Avenue address.
Hettie traveled from Manhattan to Cornish to model Victory again for Saint-Gaudens in early 1906. (Hagans, "Saint-Gaudens, Zorn," p. 84). By this time, Saint-Gaudens had permanently retreated to his New Hampshire home as he battled terminal cancer. Saint-Gaudens would die the following year.
As I studied the exhibit "Carving His Own Path: Homer Saint-Gaudens" on my own visit to Cornish, I remembered the disagreement that Hettie Anderson had with Homer over the Victory bust that Saint-Gaudens had given her as a present. Homer wrote a letter to Hettie after his father's death to ask to borrow and replicate it. Her response came on January 13, 1908:
Homer later edited Hettie out of his father's unfinished memoirs. Although Homer did not record his rationale, Henry Duffy and other historians believe that he excised Anderson from the autobiography because she refused to let him copy the bust. Interestingly, a bronze cast of this bust, "inscribed 'to Hettie Anderson/Augustus Saint-Gaudens/1897,'" did appear in exhibitions that memorialized Saint-Gaudens's accomplishments in a number of cities after his death. This version of the bust appeared on display at the Metropolitan Museum of Art, about 1½ miles from where Hettie and her mother lived. The catalog for the Museum's 1908 Retrospective acknowledges "Miss Hettie E. Anderson" for the loan of this stellar work, listed as "no. 92 'Sherman Monument: First Sketch for Head of Victory.'" (Hagans, "Saint-Gaudens, Zorn," pp. 82, 86, 89).
With Hettie's likeness gracing one of the city's most striking monuments and passing through the galleries of the Metropolitan, might Hettie herself have sometimes visited these sites? Did the clients drawn to her skills in dressmaking recognize that her influence extended far beyond, shaping the coinage and sculpture of the day?
We can only imagine answers to these questions. What we know as fact is that Hettie continued to live with her mother, and together they moved to 170 Amsterdam Avenue for a time, as reflected in the 1910 census. Within five years, she and her mother returned to their home at 698 Amsterdam Avenue. They now lived with a "Benjamin Anderson," identified in the 1915 state census records as head of household. Hettie continued to work as a seamstress.

Courtesy of Shorpy.com
New York circa 1902. "Metropolitan Museum of Art." The Fifth Avenue addition to the original 1874 structure nearing completion. The pyramids of rough-hewn limestone blocks in the Beaux-Arts cornice, intended to serve as the basis for four sculptural groups, remain unfinished to this day.
By 1920, Hettie (or "Hattie," as the census recorded her name that year), had expanded her career and found employment as an attendant at the Metropolitan Museum of Art. Nearing her fiftieth year, she lived alone at the 698 Amsterdam Avenue apartment once shared with her mother.
1920 marks the last federal census to include Hettie Anderson. Later New York and federal census records shed no clues on her whereabouts. In September 2015, Greg Schwarz of the Saint-Gaudens site wrote that he and "a distant cousin of Hettie [had] been looking for Hettie's death record and burial site as well." (E-mail to Barry Popik from Gregory Schwarz, Sep. 6, 2015, courtesy of Barry Popik.) Schwarz continued: "[Hettie] lived at least until the late 1930s in Manhattan. We think that she probably died in the 1940s."
The 698 Amsterdam Avenue apartment that Hettie long called "home" remains, although the horses and buggies jostling outside when she took up residence long ago gave way to cars and buses. A picture of her pinkish-red brick dwelling, although a bit fuzzy, can be viewed on the New York City Municipal Archives Online Gallery (nycma.lunaimaging.com; type this code in the search box: block= 1241 AND lot= 35).
At Saint-Gaudens' New Hampshire retreat, vistas of the Green Mountains span the years between Hettie's time there and the experience of visitors today. Drew, Beth and I enjoyed a cool, beautiful day, with spring flowers in bloom and Mount Ascutney clear in the distance. No wonder Saint-Gaudens and his guests valued Aspet as a respite from the bustle of New York City.
We concluded our visit with a walk to the temple. This striking marble monument is the resting place for the Saint-Gaudens family ashes. Its peaceful location is edged by woods that lead to a flowing stream. The temple faces a broad meadow, multicolored with hues of wild grasses like a painter's canvas.
Sadly, Anderson's own gravesite and death records have not been located. But her legacy remains in sculpture and on Saint-Gaudens' ten- and twenty-dollar gold pieces. Her influence is also now fully acknowledged and documented – as, for example, in auction catalogs featuring double eagles. (See "Hettie Anderson, Model for Saint-Gaudens," The E-Sylum, Vol. 22, No. 2, Jan. 13, 2019).
Hettie Anderson was a star model in a demanding profession. A young, mixed-race woman from South Carolina became the enduring symbol of Liberty on coins that number among our nation's most captivating numismatic treasures.
Acknowledgements: I extend my thanks to Dr. Henry Duffy, who spoke to me by phone and in person at length. Henry guided me through federal and state census records painstakingly compiled by Gregory C. Schwarz (retired), Chief of Interpretation and Visitor services, Saint-Gaudens National Historic Site. Dr. Duffy also showed us the Zorn etching of Saint-Gaudens and Hettie. Librarians at the New York Public Library kindly provided me with historical records about the building at 698 Amsterdam Avenue in Manhattan. Roger Burdette, distinguished numismatic researcher and author, gave me research tips and other guidance to help with this article. Thanks also to etymologist Barry Popik and noted FUN presenter Ray A. Herz for sharing their research on Hettie Anderson with me. Finally, thank you to Beth Christie Burke for her assistance with this manuscript.
Hettie Anderson photo used with permission from the Saint-Gaudens National Historic Site: https://sgnhs.org/augustus-gaudens-cd-html/Models/Hettie.htm .
To read the earlier E-Sylum articles, see:
HETTIE ANDERSON, MODEL FOR SAINT-GAUDENS (https://www.coinbooks.org/v22/esylum_v22n02a20.html)
JEFF BURKE'S SAINT-GAUDENS DOUBLE EAGLE QUEST (https://www.coinbooks.org/v22/esylum_v22n15a26.html)
Chicago Coin Club Inducts Harry X Boosel Into its Hall of Fame
The Chicago Coin Club announces that the seventh person to be inducted into its Hall of Fame is author and hobby leader Harry X Boosel, "Mr. 1873." His Hall of Fame citation has been published on the club's Hall of Fame web page, www.chicagocoinclub.org/projects/hof.
Twelve Hall of Fame inductees have been selected. Each of the remaining five will be announced at the rate of one per month, August through December, during the Chicago Coin Club's centennial year, 2019.
The Chicago Coin Club was organized in 1912 as American Numismatic Association Branch No. 1, and reorganized under its present name in 1919. All are invited to join. To become a member you must attend a meeting and submit an application along with a membership fee of $20 ($10 for Junior membership). A first reading of your application will be held at this meeting, and a second reading at the next monthly meeting, following publication of your name in the club newsletter. (You are not required to be present for the second reading.) Upon membership approval, you will become a member.
The Chicago Coin Club holds monthly meetings in downtown Chicago, plus at major numismatic conventions such as Central States, with a speaker featured at every meeting except the annual auction, held at the November meeting.
Harry X Boosel joined the Chicago Coin Club on March 7, 1934 as member No. 239. During his 60-year membership he served as President 1951-52 and was Chairman of the 1937 ANA Convention (in Washington, D.C., while living there temporarily) and General Chairman of the 1966 Chicago ANA Convention. He received the Club's Medal of Merit in 1962 and its Literary Award in 1972. A frequent exhibitor, he was honored with eight Cabeen Exhibit Awards, and spoke before the club many times.
Mr. Boosel (August 17, 1912 – August 18, 1994) had a long career with the U.S. Government, starting as a file clerk in 1936 and retiring in 1972 as Chief, Office of Industrial Security, Defense Supply Agency. During World War II, he spent four years in the military, serving in the Army Counter Intelligence Corps and the Office of Strategic Services. His father had a good income and he lived at home for many years, enabling him to collect early U.S. proof sets at the age of 21.
Fellow club member Lee Hewitt (Hall of Fame No. 6) suggested that he collect the coinage of 1873 because of the many types produced that year. Rising to the challenge, Mr. Boosel wrote a series of articles on them for the Numismatic Scrapbook, March 1957 - December 1958, discovering that there were two varieties of the date: Closed 3 (original) and Open 3 (improved). These articles were reprinted as 1873-1873 (with the two date fonts) and the varieties added to the 13th edition of the Guide Book. He also shared his knowledge of 1873 issues at the 1986 ANS Coinage of the Americas Conference. And in 1959 he published the results of his study of Saudi Arabian gold discs, giving the reason for their issue and exposing recent counterfeits.
In 1943, while serving in the Army in Marquette, Michigan, Mr. Boosel came across the important 19th-century collection of Nathan M. Kaufman, on display in the First National Bank & Trust Company there, in a special room built specifically to house it (the most valuable pieces were held in two safes, which remained closed during the war). In 1970 he returned and was able to inventory and appraise the whole collection, which was finally sold at auction in 1978.
Over the years Mr. Boosel gave a great deal back to the hobby, serving as Governor of the ANA (in 1937, the youngest ever elected) in the 1930s and 1980s; Chairman, National Coin Week; and Governor and President, Central States Numismatic Society. He placed award-winning exhibits. The ANA presented him with its highest honor, the Farran Zerbe Award, in 1989. He was appointed to the Assay Commission in 1964 and elected a Fellow of the American Numismatic Society in 1987.
Mr. Boosel wanted to be called "Mr. 1873" because of his extensive study of the coinage of that year, to the eventual exclusion of almost everything else. He made a point of insisting that his middle name was "X" (no period), and refused to accept a Chicago Coin Club Cabeen Exhibit Award medal on which the engraver had added one; the club had another made, with careful instructions.
To read the complete article, see:
Hall of Fame – Chicago Coin Club – Member 7 Harry X Boosel (http://www.chicagocoinclub.org/projects/hof/m07.html)
To read the earlier E-Sylum article, see:
CHICAGO HALL OF FAME INDUCTS LEE F. HEWITT (https://www.coinbooks.org/v22/esylum_v22n22a17.html)
Also requiring a lot of time and energy at Stack's was the inventory of Josiah K. Lilly's vast gold coin collection, which his estate had asked us to do.
After Mr. Lilly's passing, the Indiana State Bank in Indianapolis was named the executor of his estate. The bank sent Mr. Lilly's vast rare book library to Indiana University in Bloomington. The Lilly home, Olmstead, which is now located near the Indiana State Museum, was given to the Museum as an additional gallery, with all the art and paintings included. The Lilly Collection of Revolutionary guns and armament together with his collection of some 5,000 miniature lead soldiers, dressed in the many uniforms of our nation, was given to his son, who opened a museum on Cape Cod, where many great items from Mr. Lilly's nautical collection found a home as well.
When we spoke to the Indiana Bank about the preparation of the inventory of the J.K. Lilly Gold Coin Collection we also provided a plan for the sale of the entire collection at public auction. We were advised after the inventory was completed that they would need, for estate purposes, a full appraisal of the coin collection. However, since we had been so close to Mr. Lilly during the formative years of his collection, the trust officer advised that we might not want to appraise the collection. He advised us that Indiana Estate law prohibited the appraiser from being the purchaser, agent for, or auctioneer of the collection.
With this recommendation, we elected to do the full confirmation of the inventory, prepare the necessary listings that would be required, and help them find an appraiser. At the time we thought of Hans Schulman of New York and Abe Kosoff of California. Hans specialized in foreign and ancient coins, while Abe was a U.S. specialist. Of course this worked in our favor as well, as both Hans and Abe were public auctioneers. If they did the appraisal, they would not be eligible to offer the collection for sale, removing two of our competitors if the collection went to auction. They both accepted the appraisal job and awaited our inventories to prepare their work.
Norman and I went to Indianapolis, and with the help of our index card files of each and every coin we acquired for the collection, we were able to verify for the estate that each coin that we had supplied was as I had last seen it at Eagle's Nest, Mr. Lilly's hobby house. We had to make several trips as we couldn't be away from all of our other duties for Stack's for extended amounts of time.
It wasn't till early fall that we completed our part of the job for the estate. I understand that Hans and Abe both went to Indianapolis to start working on a coin by coin appraisal. Some of the coins were so rare that Abe and Hans spent days and weeks trying to find background information for valuation. We were told that the appraisal would not be complete before the early part of 1968.
As 1967 came to an end, Norman, Ben and I tried to find someone who might be willing to acquire this collection intact. However, in 1967 millions of dollars were harder to find than tens of millions are today. So I decided to work with the Smithsonian to try to get the United States to acquire the collection to improve the National Numismatic Collections. I spent the latter part of the year discussing this with Dr. and Mrs. Stefanelli, the curators at the Smithsonian. Once they learned more about the "mystery collection," they wanted to investigate if the Congress of the United States would acquire the collection for the museum.
This year was very challenging and our lawsuit with the OSGO over licensing, offering major collections at auctions, working on the Lilly Estate and keeping up with clients and travel was very time-consuming. For me, it was a year that saw a lot of progress in my "growing up." As we moved into 1968, there were many more great things on the horizon.
To read the complete article, see:
Harvey Stack Remembers: Growing up in a Numismatic Family, Part 47 (https://www.stacksbowers.com/News/Pages/Blogs.aspx?ArticleID=Harvey-Stack-Numismatic-Family-Part-47)
To read the earlier E-Sylum article, see:
HARVEY STACK'S NUMISMATIC FAMILY, PART 46 (https://www.coinbooks.org/v22/esylum_v22n24a18.html)
This important picture, untraced for over a hundred years, is one of only three portraits by Reynolds of one of the founder members of the Royal Academy. It dates from 1756, and Martin Postle has pointed out that it shares considerable stylistic similarities with two other portraits by Reynolds from this period of his career, both now in the collection of the National Portrait Gallery: that of the artist's friend, Samuel Johnson, seated at a table very similar to that in Yeo's portrait; and that of the engraver James McArdell.
Yeo is depicted seated at work with a medal on the table. He was a leading medallist and engraver of coins and gems. His earliest work may well be the production of silver season tickets for entry to the famous Vauxhall Gardens, including the so-called Hogarth ticket, presented to Hogarth by Jonathan Tyers. Yeo first came to public notice in 1746, however, when given the significant commission to produce the official medal commemorating the battle of Culloden.
Later that year he produced another Culloden medal with an image of the Duke of Cumberland, taken from life, and on the reverse the Duke as Hercules trampling upon Discord. In 1749 Yeo was made Assistant-Engraver to the Royal Mint and was promoted in 1775 to Chief-Engraver. He was responsible for the patterns of a number of coins with the head of George III, and in 1770 he exhibited at the Royal Academy a gold proof from a die of a five guinea piece. Notable amongst his many medals were the Chancellors Medal made for Cambridge in March 1752 and the medal commemorating Captain Watson's voyage to China in April 1760.
Yeo was an active member of the Society of Artists where between 1760 and 1768 he was responsible for twenty-one exhibits, the first being a proof in copper of a medal of the Duke of Cumberland. Yeo joined the group of directors who broke away from the Society in 1768 to found the Royal Academy, and of the thirty-six founder members he was one of a very small group of artists who were not painters. In Zoffany's famous portrait of the Royal Academicians (Royal Collection) Yeo is prominently depicted with Zuccarelli both checking the position of the model who is to be painted.
Reynolds became the first president of the Royal Academy in 1768, but his association with Yeo went back much further as Yeo produced a special prized yellow lake pigment used by Reynolds and referred to in his ledger as 'yeo's yellow.' In the 1890s the portrait was purchased by Catholina Lambert, a prominent silk manufacturer in New Jersey, to hang in the castle which he built with a large art gallery to display his substantial collection.
Our reader adds:
To read the complete lot description, see:
Sir Joshua Reynolds, P.R.A. PORTRAIT OF RICHARD YEO (https://www.sothebys.com/en/auctions/ecatalogue/2019/old-master-day-l19034/lot.178.html)
During World War II, a serious shortage of nickel developed due, in part, to the amount of the metal used to manufacture massive magnetron magnets for radar. To ease this shortage, the U.S. Mint was required by Congress to find a suitable substitute for the nickel used to produce five-cent coins. The mint's metallurgists succeeded in coming up with an acceptable substitute alloy, based on silver. The mint was required to remove these nonnickel nickels from circulation after the war, so a small mint mark was placed on the reverse side, near the Monticello dome, to facilitate later recognition.
The war finally ended, and the U.S. Mint proceeded with the silver nickel retirement process, applied to coins returned by banks throughout the country. An obvious approach was to spread the mixed Jefferson coins on a moving belt and have personnel pluck coins identified by the tell-tale little mint mark. Just picture people with green eyeshades staring at this endless belt for 8 h a day. Needless to say, serious fatigue set in, resulting in an unacceptable rate of the silver coins going back into circulation. Mint management decided that there had to be a better way, putting out a request for fixed-price bids on a machine of unspecified design that would meet required productivity and error-rate criteria.
Enter Berkeley Scientific Company (a designer and manufacturer of high-tech instruments with loose ties to the University of California, Berkeley), which was acquired by Beckman Instruments. As chief engineer, I looked at the mint request, and while having no idea how to implement it, I figured, "How difficult can it be to separate two different alloys?" We submitted a bid with a fairly generous safety factor in the price, and we got the job.
For test purposes, the San Francisco Mint supplied us with two bags of nickels, one with silver nickels and another with regular nickels. We performed experiments to compare the two kinds of nickels, testing just about every physical parameter. Among those that I remember was the measurement of electrical resistivity by means of high-frequency eddy currents and the examination of acoustical properties when being rung like a miniature Chinese gong. The government metallurgists had done an amazing job of matching the two alloys. We could not find a difference large enough to reliably distinguish between the two, especially after the wear and tear of commerce through years of circulation.
We were about to reconcile ourselves to going the complex and expensive automated spectrometer route when I decided to try one more experiment. Fighting fire with fire, we obtained a liberated radar magnet, which, when provided with specially designed pole-pieces, furnished a very intense magnetic field, suited for use with a delicate torsion balance. We then measured the force on each type of coin. Voila! A small but definite difference was found.
Based on this finding, we machined a stainless-steel drum with holes in the side slightly larger in diameter than the coins. With the drum axis of rotation set at a 45° angle from the horizontal, it acted as both a hopper and feeder. When a coin reached an exactly vertical on-edge position during the rotation of the drum, only a very small force was needed to tip it. Radar magnet pole-pieces at this point provided this force, and the nickel-bearing coins tumbled into a chute. Silver nickels traveled on, where they fell into another chute. Besides the gear-motor drive, our machine had just one moving part.
The San Francisco Mint was sufficiently pleased with our machine that two more were purchased, by the Philadelphia and Denver Mints, thus equipping all three coin-producing mints in the U.S. with our coin sorter. One could say that we had achieved a monopoly.
Dave writes:
To read the complete June 2019 newsletter, see:
https://www.ieee.org/content/dam/ieee-org/ieee/web/org/geoactivities/life-members/june-2019-lm_newsletter.pdf
To visit the complete archive if IEEE Life Member newsletters, see:
https://www.ieee.org/communities/life-members/newsletter.html
Using powerful infrared light, researchers have found a way to tint metal without dyes or pigments – with scientific implications far beyond coin-collecting.
The Bluenose is pictured on the starboard tack, elegantly riding a brilliant froth of waves as it manoeuvres out to sea. But what really catches the eye is not the famous schooner – it's the sky behind it. Instead of a pale metallic sheen, that portion of the collector's coin is coloured like a vivid sunset that transitions from golden pink near the horizon to a deep blue by the time it reaches the top of the ship's main mast.
Amazingly, the effect was achieved without the use of dyes, inks or pigments.
"It's just pure silver," Iain Brooks, senior manager of applied research at the Royal Canadian Mint in Ottawa said as he cradled the hefty, five-kilogram coin with two hands.
The coin is both an art piece and a test of a surprising new technique dubbed "plasmonic colouring" that was developed by the Mint together with researchers at the University of Ottawa. It was created with the help of a picosecond laser, which can blast its target with precise, high-energy pulses of infrared light that last only one trillionth of a second. Researchers have discovered that by applying the pulses in just the right way, they can microscopically tailor a coin's metallic surface so that it transmits only certain wavelengths of light while absorbing others. In essence, instead of colouring a coin, the technique allows a coin to colour the light it reflects.
The made-in-Canada innovation could have a range of future applications from anti-counterfeiting strategies to medical sensors. But what has numismatists (collectors of coins, currency and medals) talking is the use of the technique as a tool for creating colourful coins without additives or coatings that would reduce the purity of the metal.
"It's groundbreaking," said Henry Nienhuis, president of the Royal Canadian Numismatic Association. "This pushes the envelope in the minting process."
The reaction is good news for the Mint, which is looking to generate revenue by issuing special coins that wow collectors with something no one has achieved before.
"We wanted to create interesting optical effects on coins," Dr. Brooks said. "And so we began experimenting."
After experimenting with test patterns on metal blanks, Dr. Guay and experts at the Mint tried silver coins. Their first efforts involved applying colour to silver coins that the Mint had previously issued. In one attempt, the laser was used on a $20 silver coin to tinge the wings of two butterflies with delicate shades of metallic purple and gold. At the same time, the team worked to overcome practical obstacles, including how to prevent the colours from fading once the silver oxidized.
By 2017, the scientists on the project were asked to submit ideas for a large-size collectors' coin that would showcase the technique. While watching the setting sun from his family's cottage on a lake near Smiths Falls, Ont., Dr. Guay suddenly had an idea. The smooth gradation in hue from red to blue in a sunset sky would be ideal for showing what the technique could do that was difficult with more conventional methods of colouring metal. The idea evolved into a design with the Bluenose in the foreground. Last year, a few samples were produced.
Because each coin needs to be worked individually with the laser – a process that takes about two hours for a piece of that size – it's unlikely that more than 100 of the five-kilogram Bluenose coins will be made. Specialized silver coins of that size are typically valued at more than $10,000. The Mint is tentatively planning to auction off a limited number at a charity event next year that would mark the upcoming centenary of the launch of the Bluenose. While the technique is not being considered for mass circulation coins, Mr. Nienhuis said he hopes it will eventually migrate to smaller collectible coins that can be bought at more modest prices.
"That's where I find it more exciting," he said. "I'm looking forward to seeing how [the process] is used in the future."
To read the complete article, see:
The colour of money: How the Royal Canadian Mint is using cutting-edge laser technology to give coins a surprising new look (https://www.theglobeandmail.com/canada/article-the-colour-of-money-how-the-royal-canadian-mint-is-using-cutting-edge/)
Queen Maxima of the Netherlands (L), honorary chairman of platform Wiser in Money Matters (Wijzer in Geldzaken), attends the opening of the exhibition Crazy about Money (Gek op Geld) at the Tax and Customs Museum (Belasting en Douane Museum) in Rotterdam, on June 25, 2019. patrick van katwijk / ANP / AFP
To read the complete article, see:
The Best Photos of the Day (http://artdaily.com/?date=06/26/2019&bfd=1)
Thousands of coins dating back to the Roman era could be the work of First Century counterfeiters, it has been claimed.
Archeologists from the University of Warsaw have been analysing the coins produced outside of the empire in today's Poland, Ukraine and Belarus and have concluded that they are fake.
Hundreds thousands of silver Roman denarii have been found in the areas inhabited by Goths and Vandals in the beginning of this era. Up until now, historians were convinced the coins came from the Empire itself.
But Prof. Arkadiusz Dymowski, who together with Dr. Kyrylo Myzgin is looking into the case told PAP: "It turned out that some of them are fake. The coins were silver plated or made of an alloy that was supposed to resemble silver."
On the eastern fringes of the Roman Empire, from the present day east Germany, through Poland, Ukraine and up to western Russia, denarii were used very commonly.
Dr. Myzgin said: "We believe that in the first centuries of our era, in the east of the Empire, the exchange of goods using money - denarii - took place more often than it was thought.
"In recent years, several workshops were discovered in Ukraine, in which false denarii were produced. We suppose that it is only a matter of time before we find them in Poland."
However, the everyday ancient shopper would have a hard time telling the real money from the fake. The coins were individual pieces of art, minted with hand-made stamps.
Therefore, the coins were slightly different in appearance and weight, even by 1-1.5 grams. These are too small differences to be easily captured by an ordinary coin user assessing the authenticity of the money he traded.
To read the complete article, see:
Thousands of Roman coins found across Europe and thought to be genuine are FAKE, say archeologists (https://www.thefirstnews.com/article/thousands-of-roman-coins-found-across-europe-and-thought-to-be-genuine-are-fake-say-archeologists-6520)
First Public Exhibit of Recently Discovered, Rare 1854-S $5 at ANA Show
The fourth known 1854 San Francisco Mint Liberty Head Half Eagle, discovered just last year and subsequently sold at auction for $2.16 million, will be publicly exhibited for the first time during the American Numismatic Association Chicago World's Fair of Money (www.WorldsFairofMoney.com), August 13-17, 2019. It will be a featured display in the Museum Showcase (booth #1829).
"As with other historic items I've happily loaned to the ANA for displays, I want to share this numismatic treasure with the public. It is an important, tangible artifact from the height of the California Gold Rush, and struck during the first year of operations at the San Francisco Mint," explained the coin's current owner, ANA Governor Brian Hendelson, president of Classic Coin Company (www.ClassicCoinCompany.com) in Bridgewater, New Jersey.
According to mint records, only 268 Half Eagles were struck in San Francisco in 1854.
The coin is graded PCGS XF45.
Its discovery was announced in April 2018 by Mark Salzberg, chairman of Numismatic Guaranty Corporation, who described it at the time as "like finding an original Picasso at a garage sale. It's the discovery of a lifetime; a previously unknown surviving example of one of America's greatest coins."
The submitter was an anonymous New England resident who thought the coin had to be a fake because only three 1854-S $5 gold pieces were known at the time. After it was authenticated as genuine, he consigned it to Heritage Auctions (www.HA.com) which sold it for $2,160,000 at the ANA 2018 Philadelphia World's Fair of Money.
The winning bidder was John Albanese, founder of CAC (Certified Acceptance Corporation) in New Jersey, and the next morning he was contacted by Hendelson who then purchased the coin from him.
"It was a tremendous opportunity to own this great 19th century gold rarity," stated Hendelson who subsequently submitted the coin to Professional Coin Grading Service for crossover service.
A commentary about the 1854-S Half Eagle on the PCGSCoinFacts.com reference website states: "If a poll were taken of knowledgeable numismatists as to which Half Eagle they would most like to own, the 1854-S would be a strong contender for top honors…."
One surviving example is in the Smithsonian Institution's National Numismatic Collection, and another 1854-S $5 is owned by the Pogue family in Texas. A third 1854-S Half Eagle was stolen in 1967 in a famous robbery at the Florida home of industrialist Willis duPont and is still missing. Authenticators stated that the recently discovered fourth example is not the duPont coin because of diagnostic differences, and Heritage officials said duPont himself waived any claims to the coin prior to last year's auction.
"I'm happy to share the 1854-S Half Eagle at the 2019 ANA convention for everyone to enjoy and to learn about the hobby and Gold Rush history," said Hendelson.
In addition to the 1854-S $5, the Museum Showcase will contain displays of rare items from the ANA Money Museum in Colorado Springs and other historic money on loan from other collectors and dealers.
The 2019 Chicago World's Fair of Money will be in Hall F of the Donald E. Stephens Convention Center in the suburb of Rosemont, Illinois, near O'Hare International Airport.
To read the earlier E-Sylum article, see: 1854-S HALF EAGLE DISCOVERY (https://www.coinbooks.org/v21/esylum_v21n16a13.html)
Of all great American coin rarities, the 1894-S dime stands high in the front rank. The appearance of one in the marketplace is always a cause for excitement. Over a long period of years Stack's Bowers Galleries has offered several, always to excitement and acclaim.
Now comes another—a coin that has been off the market for more than three decades and is fresh to most of the present generation of bidders. This coin is an old friend, so to speak, as Stack's sold it in January 1953 as a highlight in the F.S. Guggenheimer Collection, after which it passed through other hands to Los Angeles sports magnate Jerry Buss. It was last sold 31 years ago. Now at the forthcoming ANA World's Fair of Money in August it will cross the block again as part of the E. Horatio Morgan Collection, a private cabinet with many treasures. It has been graded Proof-63 by PCGS, a branch Mint Proof. Of the 24 coins minted (of which 19 were distributed), only nine can be traced today. Although Stack's Bowers Galleries has handled more than its share of rarities, it has been 12 years since they last offered an 1894-S dime. All eyes will be on the Rarities Night Session, Thursday, August 15, 2019 when this prize is presented for auction.
History of the 1894-S Dime
The fame of the 1894-S dime is well earned, as it has been studied and publicized in numerous books and publications over the years, beginning with an article in the August 25, 1895 San Francisco Call and continuing to the present day. In fact, this issue is so popular that it was ranked number six in 100 Greatest U.S. Coins by Jeff Garrett and Ron Guth.
Although 10 pairs of dies for coining dimes were sent from Philadelphia to the San Francisco Mint, the only production was a run of 24 coins on June 9, 1894, using just one die pair. Coins struck from these were prooflike in appearance, but were not mirror Proofs in the style that would have been made for the numismatic trade. Nevertheless, in later years collectors and dealers often described them as such.
Various theories as to why only 24 were made have been printed, but none have been supported by facts. It is said that Mint employees received some, and that others were placed into circulation at face value. Of the 24 1894-S dimes struck, five were submitted for assay. On June 9th, the day of the coinage, two coins were sent to the director of the Mint in Washington to be assayed, which was done soon afterward. On June 25th two dimes are listed as part of the coins assayed by the San Francisco Mint during the month of June 1894. Another specimen was sent on June 28th to the superintendent of the Philadelphia Mint to be reserved for the annual Assay Commission to review coinage of 1894 early in the next year. No other orders for coinage were forthcoming, so the mintage for that year remained at just two dozen coins and the net distribution was just 19 coins.
The Annual Report of the Director of the Mint, dated November 24, 1894, covered the fiscal year that began on July 1, 1893, and ended on June 30, 1894. The production of dimes for that period was 1,491,425 pieces totally. The Annual Report of the Director of the Mint for the next year, 1895, gave calendar year figures for 1894, including the production of just 24 dimes.
As for collectors, in 1894 there were relatively few numismatists who collected coins from the branch mints. Although Augustus G. Heaton's Mint Marks, published the year before, enjoyed wide sales, the concept did not really catch on until years later. Among the exceptions was John M. Clapp, a Pennsylvania oil man and Washington, DC financier, who in 1893 began ordering coins directly from each mint. On November 2, 1894, he wrote to San Francisco to order one example of each coin. Acting Superintendent Robert Barnett replied on the 9th, stating that "We have no coinage dimes 1894." During the year several others wrote or sent orders for 1894-S dimes and received the same response. This would seem to indicate that by autumn there were no 1894-S dimes on hand at the mint. If some employees had examples, this was not mentioned. It also gave no indication that coinage was expected.
By the turn of the 20th century, the 1894-S dime had been noted by Heaton in his update to i>Mint Marks in the March 1900 issue of The Numismatist, and a few collectors were known to have acquired examples, including John M. Clapp who had two. The fame of the dime only grew through mention in print and the publicity that accompanied the offering of specimens at major auctions. Over the years estimates of the number of 1894-S dimes extant have varied, but as of 2019 there are nine confirmed specimens known.
The 1894-S dime from the E. Horatio Morgan Collection will be presented in the Rarities Night Session of the Stack's Bowers Galleries Official Auction at the ANA World's Fair of Money, Thursday, August 15, 2019 at the Donald E. Stephens Convention Center in Rosemont, Illinois. For more information contact Stack's Bowers Galleries at 800-458-4646 or visit StacksBowers.com.
To read the earlier E-Sylum articles, see:
ARTICLE REPORTS 1894-S DIME DISCOVERY (http://www.coinbooks.org/v20/
esylum_v20n38a15.html)
ARTICLE ON 1894-S DIME DISCOVERY WITHDRAWN (http://www.coinbooks.org/v20/
esylum_v20n39a09.html)
After spending 12 years mute, Marie Heffernan coughed up a threepence (similar to this one) which had been unknowingly lodged in her throat all these years.
But her condition never improved and Marie spent her teenage years mute, with her strange condition leaving her socially ostracised.
"I was at St Anne's Catholic school in Dapto - that's since closed - and I remember one of the priests saying it was the 'work of the devil' and that stuck," she told the Illawarra Mercury in a recent interview.
"I ended up leaving school at 14 as I was just too traumatised."
She dropped out of school and took a job as a typist, but in 1984 the unthinkable happened.
She was 25 at the time, working at the Social Security department in Queanbeyan one Monday morning when she began to choke.
Marie coughed up blood and a black lump - which turned out to be a decades-old coin. It was a 1959 threepence, which had been long out of circulation.
A specialist discovered the coin had been lodged between her vocal chords for 12 years, preventing them from vibrating, according to the Mercury.
With the coin dislodged, Marie was able to start putting words together within a few weeks.
Now residing in Wollongong, the now Marie McCreadie has written a book about her experience, entitled Voiceless.
To read the complete article, see:
Incredible story of NSW woman who went mute for 12 years because of a coin in her throat (https://au.news.yahoo.com/nsw-wollongong-illawarra-girl-marie-heffernan-mute-for-12-years-because-old-threepence-coin-stuck-in-her-throat-104504456.html)
This week's Featured Web Site is a history of the third Philadelphia Mint building from the site of the Community College of Philadelphia.