---
More on the Clad Dime "Minus Its Cladding"

Paul Schultz writes:
I have seen a lot of corroded surfaces in my career, and the texture of the surface of that 1987 dime looks exactly like it was soaked in an acid or another corrosive solution (such as salty water, etc). Recall the old days of acid etching a dateless buffalo nickel, in which the flat date area could be read after etching, illustrating that etching a struck surface can retain or even enhance the original surface topography. An etched dime would be lighter due to material loss, rough, darkened, and still show the original image.
This coin could have been intentionally etched, or simply lost for a while in a street side snow bank where a lot of salt had been put on the road. If in doubt, look for pitting and darkness on the reeded edge that looks like the faces. The horizontal raised ridges are indicative of the rolling direction used in the manufacture of the original sheet/strip of clad metal. When rolled sheet or strip is etched, often intentionally for metallurgical microexamination, the rolling direction becomes obvious. It is due to metal flow, roll striations, crystal deformation, and slight differences in applied pressure on the sheet during the rolling process.
My first thought was post-Mint environmental damage. The lighter weight is consistent with both corrosion and the lack-of-cladding hypothesis. Having it weighed and getting better photos showing the true colors would help. But only examination by a specialist in errors familiar with lack-of-cladding errors could render an expert opinion. And as it happens, error coin expert and E-Sylum supporter Fred Weinberg weighs in as well. -Editor
Fred Weinberg writes:
The coin is not an error of any type - it's been buried in the ground for some time, or otherwise has been 'environmentally damaged' on the surfaces, due to where it's been in the past. It's not a clad error - and it didn't leave the US Mint looking like that...
Thanks, everyone. -Editor
To read the earlier E-Sylum article, see:
NOTES FROM E-SYLUM READERS: DECEMBER 30, 2018 : Query: A Clad Dime Minus Its Cladding? (https://www.coinbooks.org/v21/esylum_v21n52a11.html)
More on the 2 1/2 Coin Concept
Pete Smith writes:
Len Augsburger inquired about a token that states "The U. S. Needs a 2 1/2 C Coin." This coin is listed on the Newman Portal on page 14 of my book "Tokens and Medals of American Numismatists". I have examples in aluminum and brass.
When a Spanish 1 Real coin was worth 12.5 cents, there was a need for a 2.5 cent coin to convert the Spanish coin into U. S. coins. I am not aware that the Congress ever seriously considered a coin of that denomination.
There are thousands of brass tokens that are worth 2 1/2 cents in trade. This might suggest the need for a 2 1/2 cent coin. In practical usage, a business might offer something at the price of two for a nickel. The customer could take one and receive the token in change. The token kept the patron in the bar for his second drink rather than going across the street for his second drink.
I have done a bit of a search of relevant numismatic literature. I have not found any discussion of Boosel's attempt to promote 2.5 cent coinage.
Thanks. Sales tax payments could be another potential reason. Initially, many of these state taxes were denominated in mills, or tenths of a cent. That extra half-cent could pay (or be received in change for) a sales tax of 5 mills. But with different rates across the states, it would be hard to justify a single national coin denomination other than the economically nonviable one mill.
It's true that there are quite a few "half-nickel" good-for tokens, and that's a more likely explanation. But hopefully someday someone will turn up an article/letter/flyer or other material with Boosel's own words describing his thinking. If he took his own advice and wrote to his Congressman, then perhaps a letter exists somewhere in the National Archives. -Editor
To read the earlier E-Sylum article, see:
QUERY: BOOSEL'S 2 1/2 CENT COIN CONCEPT (https://www.coinbooks.org/v21/esylum_v21n52a08.html)
Jeremy Cheek to Speak at NYINC BNS Meeting
Regarding the British Numismatic Society meeting at NYINC, Peter Preston-Morley writes:
The meeting will take place in the Uris Room at the Grand Hyatt Hotel on E 42nd Street, on Saturday January 12th, at 4 PM.
Our speaker is the London-based numismatist Jeremy Cheek, the honorary numismatic consultant to the British royal collection housed in Windsor Castle, and author of the new Spink title Monarchy, Money & Medals. This is a rare opportunity outside the UK to not only learn about the background to the collection in its current form, but also to see images of some spectacular rarities in the British series from it.
All are welcome, and you don't have to be a member of the Society to attend.
What a great opportunity! I'm not attending the show this year, but those who are should definitely consider stopping by for the BNS meeting. -Editor
To read an earlier E-Sylum article, see:
NEW BOOK: MONARCHY, MONEY & MEDALS (https://www.coinbooks.org/v21/esylum_v21n47a04.html)
A Curious Coin of Persis

John Nebel writes:
I've been working on an article for The Numismatist on a very odd Persis 3rd cent. B.C. drachma and digging through the associated literature.
John included images of the coin and associated books. Thanks - we'll look forward to his article. -Editor
Query: What Do These Images Represent?
Jeffrey Wing writes:
Here are images of a coin pictured on a piece of currency. What can E-Sylum readers tell us about it? How old are these? Who are the people in the image? What does the animal represent?
Images of coins on paper money are an interesting specialty. There are many, many examples. Who can tell us about this one? Or better yet, provide images of an actual example of the pictured coin? This should be easy for some of you. Thanks. -Editor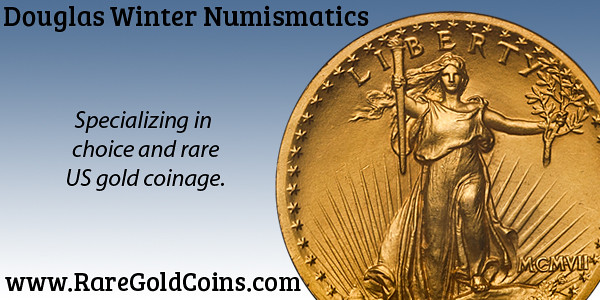 Wayne Homren, Editor


The Numismatic Bibliomania Society is a non-profit organization promoting numismatic literature. See our web site at coinbooks.org.

To submit items for publication in The E-Sylum, write to the Editor at this address: whomren@gmail.com

To subscribe go to: https://my.binhost.com/lists/listinfo/esylum

Copyright © 1998 - 2012 The Numismatic Bibliomania Society (NBS)
All Rights Reserved.

NBS Home Page
Contact the NBS webmaster