About Us
The Numismatic Bibliomania Society is a non-profit association devoted to the study and enjoyment of numismatic literature. For more information please see our web site at coinbooks.org
Subscriptions
Those wishing to become new E-Sylum subscribers (or wishing to Unsubscribe) can go to the following web page link
Membership
There is a membership application available on the web site Membership Application
To join, print the application and return it with your check to the address printed on the application. Print/Digital membership is $40 to addresses in the U.S., and $60 elsewhere. A digital-only membership is available for $25. For those without web access, write to:
Terry White, Treasurer
Numismatic Bibliomania Society
P. O. Box 634,
Canal Winchester, Ohio
43110
Asylum
For Asylum mailing address changes and other membership questions, contact Terry at this email address: terrywhite5475@yahoo.com
Submissions
To submit items for publication in The E-Sylum, write to the Editor at this address: whomren@gmail.com
BUY THE BOOK BEFORE THE COIN
Sale Calendar
Content presented in The E-Sylum is not necessarily researched or independently fact-checked, and views expressed do not necessarily represent those of the Numismatic Bibliomania Society.
New subscribers this week include: Dave Chandler of Lancaster, California; Paul Nugget, courtesy of John Brush; Thomas Contis, and Phillip Freshour. Welcome aboard! We now have 5,814 subscribers.
Thank you for reading The E-Sylum. If you enjoy it, please send me the email addresses of friends you think may enjoy it as well and I'll send them a subscription (but let me know if they are located in the European Union). Contact me at whomren@gmail.com anytime regarding your subscription, or questions, comments or suggestions about our content.
This week we open with numismatic literature at the New York International, highlights from the upcoming Kolbe & Fanning numismatic literature sale, and the loss of bibliophile Craig Smith.
Other topics this week include the Love Letter, the British Library's data science project, coin designer training, the Columbia & Washington medal, the Janice Ian collection, numismatics and sports, Clark Gruber territorial gold, Made Beaver tokens, gold dust as currency, and the bond that still pays 280 years later.
To learn more about Benjamin Collins's large cents, John Robinson's oriental coins, coin collecting on a budget, canneluring machines, the testoon of Mary Stuart, the 1859 Philippines Paris Mint 80 Reales pattern, Elder's Roald Amundsen token, Dennis Wegley, colorized silver eagles and Cheechako Money, read on. Have a great week, everyone!
Wayne Homren
Editor, The E-Sylum


Charlie Davis of Charles Davis Numismatic Literature writes:
David Fanning of Kolbe-Fanning Numismatic Booksellers writes:
For more information on the show, see:
http://www.nyinc.info/
Kolbe & Fanning Numismatic Booksellers are conducting our 151st auction of numismatic literature on Saturday, January 26, 2019. The sale includes material on ancient, foreign and U.S. numismatics, with the 500 lots offering a wide variety of books for the collector's consideration.
Some highlights include:

Lots 43 and 145
Lot 43: an attractive copy, bound in two volumes, of Cohen's classic 1857 work on Roman Republican coins
Lot 145: a fine set of Mazzini's five-volume Monete Imperiali Romane

Lots 182 and 233
Lot 182: an original set of Giulio Emanuele Rizzo's extraordinary Monete Greche della Sicilia
Lot 233: the majestic 1702 folio edition of Médailles sur les Principaux Événements du Règne de Louis le Grand, the foundational work on the medals of Louis XIV

Lots 277 and 377
Lot 277: George Francis Hill's massive 1931 catalogue of the Gustave Dreyfus collection of Renaissance medals
Lot 377: Howard R. Newcomb's copy of Henry Chapman's 1909 catalogue of the Andrew C. Zabriskie collection, with photographic plates and with Newcomb's invoices from the sale laid in

Lots 386 and 443
Lot 386: Benjamin Collins's original handwritten manuscript inventory of his outstanding collection of United States large cents, with additional notes by Collins on its disposition and further materials on the collection by John W. Adams and Del Bland
Lot 443: a complete set of the auction catalogues of B. Max Mehl.
Bidders may participate in the sale online or through more traditional means. Bids may be placed via post, email, fax or phone, as well as online. Kolbe & Fanning use Auction Mobility as our third-party online bidding platform. Auction Mobility is an app-based platform allowing users the ability to participate in the sale through phones, tablets and computers. To register for the online sale, bidders must go to bid.numislit.com and sign up. Once you have set up an account, you may browse lots, place advance bids, or participate in the live sale online. Those wishing to participate on their devices can download the Kolbe & Fanning app through the Apple or Google Play Store.
The printed catalogue of Sale 151 will be mailed this week to active customers. A PDF of the printed catalogue has been posted to our main website at numislit.com for those who prefer that format. Bids placed via post, email, fax or phone must be received by January 25, the day before the sale, in order for them to be processed. Advance absentee bids may also be placed online at bid.numislit.com; live internet bidding will be available during the sale itself through the same platform.
Kolbe & Fanning Numismatic Booksellers LLC is a licensed and bonded auction firm in the State of Ohio. For more information, please see the Kolbe & Fanning website at numislit.com or email David Fanning at df@numislit.com. To register for the sale, go to bid.numislit.com. We look forward to your participation.
To read the earlier E-Sylum article, see:
Kolbe & Fanning SALE 151 JANUARY 26, 2018 (https://www.coinbooks.org/v21/esylum_v21n51a03.html)
A Remembrance of Craig N. Smith
Craig and I became friends in the second half of the 1990s. His collecting interests were wide-ranging and he loved to learn everything about the items he acquired, whether they be early American maps and atlases, pinball machines, cars, vintage catalin clocks and radios, coins, or numismatic literature. We both grew up in Pasadena, California, though I was several years older, and for many years we engaged in frequent and often extended telephone conversations. We were simpatico.
Craig's spouse, Ruanne (Ron) Smith has kindly supplied additional commentary on Craig's interests: "he collected guns, knives, juke boxes, slots, trade stimulators, pocket watches and early gaming dice, too. The thing is, once he got interested, he bought every book he could find about the subject. So, he not only has a numismatic library, he has a library of many varied subjects. He was particularly interested in the history of the United States, including railroad expansion and creation of the intercontinental railway, California history, the Gold Rush era and has many books in these areas as well."
I met Craig and Ron Smith in early 2005. Upon landing in Seattle, I rented a car and drove north to the ferry terminal, landing shortly thereafter on Whidbey Island. From there I drove to the City of Freeland and to the Smiths' beautiful waterfront home. Adjacent to it was a large structure devoted to various collecting interests. Outside their home, their delightful dog Mel—perpetually holding two tennis balls in her mouth — was ever ready for a game of fetch. Inside was, of course, the library; many of Craig and Ruanne's smaller collectables adorned the living areas.
In less than a decade, the Smiths assembled a select but outstanding numismatic library, reflective of Craig's love of history and interest in American coins, and enhanced by Ron's interest in ancient coins and their shared appreciation of the book beautiful. Craig and Ron rarely traveled and most of their key acquisitions were made with little fanfare or notoriety. Only when the library was sold via public and mail auction in a June 2005 Kolbe sale, did their accomplishment become widely known.
Craig forged a friendship with Eric Newman and they shared information on pioneer gold coins, particularly those of dubious origin. His important collection of coins on the topic was sold anonymously in a June 2000 Bowers and Merena auction sale. Craig's United States coins were sold in a 2003 B & M sale.

Craig and Ron Smith in the early 1980s
The world is a poorer place without Craig Smith. His gusto for collecting and his thirst for information, if not publicly known, was still a force in enhancing our knowledge about all sorts of things. He will be sorely missed.
Three hundred lights on a Christmas tree. Three hundred snowflakes viewed from my window. Three hundred stars twinkling in the night sky. Three hundred, what a glorious number that can encompass so many things in the magic of this holiday season. Yet best of all is the three hundredth issue of the Love Letter arriving just in time for the holidays. In its infancy, this member correspondence was a scant half to whole page and arrived monthly. Through the years it evolved and grew to what it is today. This three hundredth issue is the culmination of forty six years since the Love Token Society was founded. In just four short years LTS will be celebrating its fifty year anniversary. Imagine if we could grow our membership to three hundred in time for the anniversary.
For more information on the the Love Token Society, see:
http://lovetokensociety.com/
The Newman Numismatic Portal announces the release of a new video from Morehead State (KY) senior Lianna Spurrier, Coin Collecting on a Budget. Lianna explores a number of approaches, from roll hunting to bargain bins to Coinstar machines, demonstrating meaningful collections that can be formed in various, inexpensive ways. The video will appeal to young numismatists, and even grizzled, old veterans may find themselves inspired to get back to the basics! Lianna will continue working on a series of videos, on behalf of Newman Portal, aimed at young numismatists.
Link to Coin Collecting on Budget on Newman Portal
https://nnp.wustl.edu/library/multimediadetail/529486?FromArchives=True
For the first time in more than two decades, an entire year's worth of copyrighted works will enter the public domain.
All music, literature and films released in 1923 will be freely available for you to adapt, remix and reuse as you see fit starting Jan. 1.
They include Cecil B. DeMille's "The Ten Commandments" and Robert Frost's "Stopping by Woods on a Snowy Evening," along with works from Aldous Huxley and Edith Wharton.
You can also expect Google Books to offer the full text of books from that period and the Internet Archive to add 1923 works to its online library.
Over the next couple of decades, you're going to see films like "Gone With the Wind," "The Wizard of Oz," "Casablanca" and "Citizen Kane," along with comic book characters like Batman and Superman, entering the public domain, Zerner pointed out.
"We are now living in a new world starting Jan 1. The clock is ticking," he said.
To read the complete article, see:
Copyrighted works are entering the public domain for the first time in 20 years (https://www.marketplace.org/2018/12/28/business/public-domain-day-2019)
The Alan Turing Institute and the British Library, together with researchers from a range of universities, have been awarded £9.2 million from the UKRI's Strategic Priorities Fund for a major new project. 'Living with Machines', which will take place over five years, is set to be one of the biggest and most ambitious humanities and science research initiatives ever to launch in the UK.
'Living with Machines' will see data scientists working with curators, historians, geographers and computational linguists with the goal to devise new methods in data science and artificial intelligence that can be applied to historical resources, producing tools and software to analyse digitised collections at scale for the first time.
In recognition of the significant changes currently underway in technology, notably in artificial intelligence, the project will use the century following the first Industrial Revolution, and the changes brought about by the advance of technology across all aspects of society during this period as its focus point.
Initial research plans involve scientists from The Alan Turing Institute collaborating with curators and researchers to build new software to analyse data drawn initially from millions of pages of out-of-copyright newspaper collections from within the archive in the British Library's National Newspaper Building, and from other digitised historical collections, most notably government collected data, such as the census and registration of births, marriages and deaths. The resulting new research methods will allow computational linguists and historians to track societal and cultural change in new ways during this transformative period in British history. Crucially, these new research methods will place the lives of ordinary people centre-stage, rather than privileging the perspectives of decision-makers and public commentators.
'Living with Machines' will take a radical approach to collaboration, breaking down barriers between academic traditions, bringing together data scientists and software engineers from The Alan Turing Institute and curators from the British Library as well as computational linguists, digital humanities scholars and historians from universities including Exeter, University of East Anglia, Cambridge and Queen Mary University of London.
The research methodologies and tools developed as a result of the project will transform how researchers can access and understand digitised historic collections in the future.
Adrian Smith, Director of The Alan Turing Institute, commented:
To read the complete article, see:
Living with Machines: The Alan Turing Institute and the British Library awarded £9.2 million for a major new project set to revolutionise research (https://www.bl.uk/press-releases/2018/december/living-with-machines)
For more information on the Alan Turing Institute, see:
https://www.turing.ac.uk/
To visit the Newman Numismatic Portal, see:
https://nnp.wustl.edu/
2018 International Coin Designer Training at Shanghai Mint participants
In early December the Chinese Mint held the first International Coin Designer Training program at its Shanghai branch mint, which brought together several prominent coin designers from Europe, the U.S., and China. These experienced coin designers and medallic artists shared their wealth of experience with artists and designers from China during several days of presentations and workshops.
Joel was invited to be one of the program instructors by Ms. Tina Deng of the Shanghai Mint. He is no stranger to China, having previously been there 25 years ago on a U.S. Air Force Art Program assignment.
2018 International Coin Designer Training instructors Erkki Vainio, Joel Iskowitz (with glasses), and Chinese coin designers.
Reflecting on the recent program, Joel said:
He added:
To read the complete article, see:
First International Coin Designer Training program held in Shanghai (http://news.coinupdate.com/first-international-coin-designer-training-program-held-in-shanghai/)
More on the Clad Dime "Minus Its Cladding"

Paul Schultz writes:
Fred Weinberg writes:
To read the earlier E-Sylum article, see:
NOTES FROM E-SYLUM READERS: DECEMBER 30, 2018 : Query: A Clad Dime Minus Its Cladding? (https://www.coinbooks.org/v21/esylum_v21n52a11.html)
More on the 2 1/2 Coin Concept
Pete Smith writes:
To read the earlier E-Sylum article, see:
QUERY: BOOSEL'S 2 1/2 CENT COIN CONCEPT (https://www.coinbooks.org/v21/esylum_v21n52a08.html)
Jeremy Cheek to Speak at NYINC BNS Meeting
Regarding the British Numismatic Society meeting at NYINC, Peter Preston-Morley writes:
To read an earlier E-Sylum article, see:
NEW BOOK: MONARCHY, MONEY & MEDALS (https://www.coinbooks.org/v21/esylum_v21n47a04.html)
A Curious Coin of Persis

John Nebel writes:
Query: What Do These Images Represent?
Jeffrey Wing writes: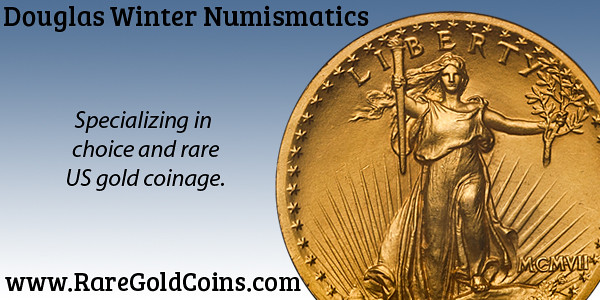 Inspired by the British Royal Society's medals commemorating explorer James Cook's voyages, Boston merchant Joseph Barrell commissioned the Columbia and Washington medal to be sent to the Pacific on the Columbia and Lady Washington in 1787. The bill of lading for the voyage lists 300 medals "to be distributed amongst the Natives on the North West Coast of America, and to commemorate the first American Adventure on the Pacific Ocean." Considered the first die-struck medal issued after American independence, the Columbia and Washington token received considerable attention in contemporary newspaper accounts.
In spite of this notoriety, the origin of the medal remains obscure. While Joseph Barrell probably was solely responsible for its production, neither he nor the newspapers thought to mention the designer, die-maker, or how many medals were struck in each metal used (pewter, copper, and silver).
Anne Bentley of the Massachusetts Historical Society writes:
Volume VI of Fairburn's Merchant Sail contains "Index of Vessels", an alphabetical register of all sailing vessels constructed in colonial and federal United States. His list of ships named Columbia contains none built in Plymouth in any year. The Ship Columbia he lists as built in 1773 in Scituate, Mass. He documents it as the Boston/New York consortium China trade vessel that left Boston in 1787 for the Northwest coast and then circumnavigated the globe before setting out again in 1790.
For her second voyage Columbia-Rediviva was registered by her owners as having been built at Plymouth in 1787. I find it very significant that "Previous documentation not shown" forms part of the record here: that indicates to me that she was rebuilt at Plymouth in 1787—not originally constructed there.
LEFT: HE745 .F3 1945 Fairburn, William Armstrong. Merchant sail. Center Lovell, Me. : Fairburn Marine Educational Foundation, 1945-55. 6 v. (xix, 4179 p.) : chart, tables ; 29 cm RIGHT: HE565.U7 S815 Ship registers of the district of Plymouth, Massachusetts, 1789-1908 / compiled by the Survey of the federal archives, Division of women's and professional projects, Works progress administration. The National archives, cooperating sponsor ... Boston, Mass. : The National Archives Project, 1939-

Merchant sail entries for the Columbia

From Ship registers...
To read the complete article, see:
Columbia and Washington medal (https://www.masshist.org/database/192)
To read the earlier E-Sylum article, see:
NOTES FROM E-SYLUM READERS: DECEMBER 30, 2018 : Query: Columbia & Washington Medal Ship (https://www.coinbooks.org/v21/esylum_v21n52a11.html)
THE COLLECTION OF COINS.
The collection of coins was begun in 1857—a boy's fancy — and became in later years a recreation from other pursuits. It has so continued, being taken up and dropped again many times; all save the oriental coins having been disposed of long ago. The foundation of the present collection was a number of coins found in a desk belonging to the collector's father, who brought them home from Batavia and Canton — not very many in all, but bringing with them the sentimental interest which all old-time-connected Salemites have for the Far East. The collection as it has taken form is intended to fully represent China and, fairly so, the countries immediately surrounding it; to illustrate the coinage of all countries where oriental inscriptions are found upon the coins, and, incidentally, the places and isles of the sea where Salem ships touched on their eastern voyages and which were familiar names in the counting rooms of the Salem merchants and in so many Salem homes.
Within this scope it is hoped to improve and enlarge the collection as opportunity offers. Just at present important additions are being made to the ancient coins of China. Many parts of the collection are thought already to be sufficiently full for the purpose intended and these groups will not be enlarged, only those of the Far East being much increased. The cabinet containing the collection is so planned that any drawer from among the one hundred and fifty which the base contains may be placed in the upright and sloping, glazed, top sections and changed from time to time at pleasure, without disturbing the coins themselves, and thus vary the portion of the collection publicly exhibited as desired. A number of oriental coins in the Essex Institute collection, including those received from the Salem East India Marine Society, have been incorporated in this collection. The arrangement of the coins in this list necessarily differs somewhat from the catalog of the books, being much more subdivided.
THE COLLECTION OF BOOKS.
This collection of books and papers has been gathered gradually during the past thirty years, a few have been owned longer, but the larger portion has been obtained within fifteen years. While the chief desire has been to make the series relating to the Far East the most complete, as many books and papers as possible dealing with oriental numismatics in a wider sense have been secured, omitting those relating to the Greek Asiatic rulers. It may appear to some that the Mohammedan countries are unduly represented in this collection, but this has been done purposely to supplement the collection of coins which only includes a comparatively small number from the countries represented by the books in this group.
Besides the books and papers of this collection, there have been added to the catalog the titles of articles on the subject in the books of the China library of the Essex Institute. This special library, now including some three thousand titles, was begun by the gift of a collection of eight hundred volumes on China by the late Thomas Franklin Hunt, and has been greatly augmented from the income of a fund bequeathed in memory of General Frederick Townsend Ward by his sister. This library contains sets of the Journal and Transactions of the Royal Asiatic Society and its China and North China Branches, the China Review and the Chinese Repository, besides many other serial publications printed in or treating of the Far East. It will be noted that from this collection many titles have been obtained.
This catalog is not a bibliography of oriental numismatics. It enumerates only such books and papers as are actually available in the Ward Memorial Room of the Essex Institute, where the cabinet of oriental coins is also kept. The collection of books now seems sufficiently large to make it desirable to print a catalog so that those who are interested in the subject may avail themselves of such assistance as it may supply and which the Essex Institute will gladly extend.
Acknowledgments are due to George Francis Dow, the secretary of the Essex Institute, for his valuable suggestions in regard to the form in which this catalog should be prepared and his constant aid in its preparation ; to Miss Alice G. Waters, the librarian of the Institute, and her assistants, for their many helpful courtesies to an inexperienced catalog-maker; to Henry A. Ramsden, Esq., of Yokohama, for his advice and great help in securing the important numismatic works in the Chinese and Japanese languages and for his valuable letters on the ancient coins of China; and to Mr. Rowland Wood, secretary of the American Numismatic Society, the compiler is greatly indebted for his advice in classifying the books and his assistance in preparing the notes, especially in the Mohammedan series, and for his constant interest.
To read the complete book, see:
Oriental numismatics : a catalog of the collection of books ... Robinson, John, -approximately 1829. (https://babel.hathitrust.org/cgi/pt?id=coo1.ark:/13960/t7np2n657;view=1up;seq=9)
Canneluring Machine. A mechanical device for applying a groove to the edge of blanks prior to their being struck; the groove usually contains ornamentation – engrailment – or lettering. Blanks are rolled under pressure between two grooved bars, one of which has lettering or design engraved therein. The lettering or ornamentation is imparted to the edge of the blank in its depressed groove while the edge is somewhat smoothed (the edge may then become slightly smashed by the collar when the piece is subsequently struck in the coining press).
The word comes from the French, canneler, a groove especially in a cylinder. An early canneluring machine for coining purposes was invented by Jean Castaing, thus some are called castaing machines. Modern upsetting machines accomplish a similar smoothing of the edge (but without the groove) and were undoubtedly derived from these early edge-treating machines. See edge, engrailment.
Book lovers should be word lovers as well.
Looking for the meaning of a numismatic word, or the description of a term? Try the Newman Numismatic Portal's Numismatic Dictionary at: https://nnp.wustl.edu/library/dictionary
Or if you would like a printed copy of the complete Encyclopedia, it is available. There are 1,854 terms, on 678 pages, in The Encyclopedia of Coin and Medal Technology. Even running two a week would require more than 19 years to publish them all. If you would like an advance draft of this vital reference work it may be obtained from the author for your check of $50 sent postpaid. Dick Johnson, 139 Thompson Drive, Torrington, CT 06790.
John Lupia submitted the following information from the online draft of his book of numismatic biographies for this week's installment of his series. Thanks! As always, this is an excerpt with the full article and bibliography available online. This week's subject is publisher F. M. Trifet. -Editor
Ferdinand Marie Trifet (1848-1899), was born in Paris, France, September 10, 1848, son of Alexander H. Trifet, a native of Belgium, and Ernestine de Villiers Trifet, a native of Guadalupe, West Indies.
He married on March 12, 1873, Ella F. Sias (1855-), of Ossipee, New Hampshire. They had two children : Grace A. Trifet (1876-), and Louis B. Trifet (1878-).
He came to the United States in 1851 and settled in Brooklyn, New York. In 1856 he went to South America and the West Indies, residing in Havana until 1859, when he returned to the United States. He lived in Washington. Baltimore, Philadelphia, and New York, but came to Boston in 1865, where he has since resided. He attended school in Havana and Washington, but most of his education was under a private tutor.
In 1866, at the age of eighteen, he began his business career as importer and dealer in foreign stamps and coins for collectors, now being the longest-established house in that line in America. As a stamp dealer he published The American Stamp Mercury since October-December 1867. The magazine changed its name to The American Stamp Mercury and Numismatist but went defunct in 1871. Tiffany No. 11.
He was a member of the so-called "Boston Gang" of stamp forgers creating fantasy stamps selling bogus as genuine. When Ebenezer Locke Mason, Jr., detected his forgeries and published warnings to collectors in Mason's Coin and Stamp Collector's Magazine, Trifet retaliated in Trifet's American Stamp Mercury and Numismatist, rudely describing Mason as "amusingly stupid," and regrettably "one of the high-pressure kind of human gas bags." This last remark is regrettable and most unfortunate insofar as a few uniformed American numismatists not knowing American philatelic history took Trifet's remarks as though they were worthy of merit and besmirched the name and dignity of Mason as a numismatist and philatelist.
He had a coin auction sale, Catalogue of a collection of American and foreign coins and medals... [Auction sale, Nov. 17, 1869].
In 1880 He lived in Malden, Massachusetts. In the Directory of the City of Malden, 1882, page 131 he is listed as living at 13 Seaview Avenue, Malden, Massachusetts. In 1879 publishing music was added to the stamp business, with the object of furnishing music to the masses of the people in large quantities at small profits. That success attended this undertaking is shown by the fact that Trifet Editions of music and music books were not figured by hundreds or thousands, but by hundreds of thousands and millions; one book alone, Harmonized Melodies, had, in 1899, consumed two hundred and seventy-five tons of paper.
Mr. Trifet became a member of Company G, of the Independent Boston Fusiliers, First Regiment, M. V. M., in 1869, and served eight years. During this service he held the consecutive positions of private, corporal, sergeant, first sergeant, and first lieutenant. He was commissioned first lieutenant of Company G Sept. 6, 1876, and was discharged June 7, 1877.
Lieut. Trifet joined the Artillery Company Sept. 29, 1879; was third sergeant of infantry in 1889 and adjutant in 1897. He received Masonic degrees in Joseph Warren Lodge, of Boston, in 1891, and was a life member of that Lodge. He received the Chapter degrees in St. Andrew's Royal Arch Chapter, of Boston, and he was High Priest of that body at the time of his decease. He was also a member of Boston Commandery, Knights Templars, of the several bodies of the Ancient Accepted Scottish Rite in Boston, Royal Order of Scotland, Fusilier Veteran Association, American Philatelic Association, and of other orders.
Lieut. Trifet died of a brain tumor at his residence, No. 39 Allston Street, Dorchester, Sept. 26, 1899. The funeral services were attended by a large delegation from the Ancient and Honorable Artillery Company.
To read the complete article, see:
TRIFET, FERDINAND MARIE (https://sites.google.com/a/numismaticmall.com/www/numismaticmall-com/trifet-ferdinand-marie)
* * * * *
The entire inventory of the Lupia Numismatic Library is for sale. Individual items will be available before the remaining archives are broken up into parcels sold at philatelic auctions in the U. S. and Hong Kong. Check NumismaticMall.com frequently as dozens of new items with estimates will be posted daily until everything is sold.
All inquiries will be given prompt and courteous attention. Write to: john@numismaticmall.com .
"I like old Canadian numismatic literature," said Roy, who also authors a regular column on the subject in The Canadian Numismatic Journal, the official journal of the Royal Canadian Numismatic Association (RCNA).
"I don't care if it's weird, obscure or doesn't have much apparent value; I like anything – even kid's books – and I pretty well don't throw anything away, especially Canadian coin catalogues."
The first catalogue he ever owned was The 1979 Charlton Coin Guide, which reached its 58th edition this year as Canada's oldest continuously published buying guide.
Today, he considers himself a "bibliomaniac," one of three different kinds of numismatic literature collectors.
"They like numismatic literature for its own sake. They get the same satisfaction out of a group of Charlton catalogues as other collectors would get out of a collection of half dollars."
Another type of literature collector, Roy said, is "the researcher," who values the information offered in the books.
"Their library might have some old, worn-out reprints of classic numismatic literature, or they might have photocopies stapled together from the library. These are the people who enjoy tracking a coin through a chain of auction catalogues to figure out its provenance."
In digging for information and publishing their findings, the researcher ensures the hobby's survival.
"They help build the hobby," Roy added.
The last type of literature collector is what he calls the "pure collector, who doesn't understand the benefit of the reference guide."
"They're always chasing that one coin they need for their collection, but they don't really show much of an interest in new reference books. They use reference books kind of like a checklist. A classic example is somebody who would pay $200 for a coin but wouldn't pay $20 for a new reference catalogue."
To read the complete article, see:
Literature an affordable offshoot to numismatics (http://canadiancoinnews.com/literature-an-affordable-offshoot-to-numismatics/)
Grammy Award-winning singer-songwriter, science fiction writer, activist, philanthropist, and coin collector Janis Ian is perhaps most widely known for her musical career as a teenager in the mid-1960s and into the 1970s. Two hit singles — "Society's Child" and "At Seventeen" — have in some ways defined her career and influenced many people from that generation, although Janis has been extremely active throughout her life (and remains so to this day) using her multiple talents for writing, acting, performing, and advocating many causes. Heritage Auctions has the privilege of offering her collection as a part of the January 9-14 FUN Signature Auction.
We asked Janis about her coin collecting, and she responded:
While many of the coins were ancients, Janis bought a few U.S. coins as well. They appear in this auction — a group of attractive, quality collector coins, scattered throughout the floor sessions including Platinum Night, and the Signature® Internet session. Collectors will find much to admire in this offering, whether it is a problem-free 1877 Indian cent in AU55 NGC, or a remarkably attractive AU58 NGC example of the scarce and underrated 1883 quarter eagle. A highlight of this collection is an 1801 BD-2 eagle, AU55 NGC, with the mysterious vertical spines in Liberty's cap. Others, who admire Janis Ian's work and talent, will bid on the coins as mementos, and love them for that reason.
David Lawrence Rare Coins (DLRC) is pleased to announce that world-renowned gold coin specialist Paul Nugget has joined the company as a new affiliate. Paul, a native New Yorker, will remain in the Empire State, serving his existing clients as well as helping DLRC serve a wider base of customers.
Nugget's interest in coins started at eight years old and has propelled him to be the renowned gold coin specialist that he is today. He took a break during adolescence but returned to the hobby after finishing school at Hunter College. After getting a job at a coin shop in July 1969, his knowledge and expertise grew and led to a career in professional numismatics that has lasted almost 50 years. Although Nugget's numismatic fluency covers all U.S. coins, he is most well-known for his specialty in U.S. gold coinage.
Having worked with some of the world's largest gold importers, one of the largest coin wholesalers, as well as the auction house, Stack's-Bowers, Paul has seen it all and been involved in trading over a billion dollars in U.S. gold coins. Having purchased and sold pieces of practically all classic U.S. gold coins ranging from 1795 to 1933, both federal and pioneer, he is widely known amongst those in the coin industry as one of the foremost experts in his field. While he has a general disdain for Morgan Dollars, his knowledge covers all realms of numismatics.
After venturing solo in the coin business in 2014 and following a brief period of retirement, Nugget decided to join forces with his former mentee and now close colleague, John Brush, the President of DLRC. Brush stated, "I worked with Paul for three years at my first full-time place of employment, Spectrum Numismatics, and Paul took me under his wing in my first week on the job. Not only did he give me a loupe that I still treasure, he was always there to offer support, knowledge, and advice." Brush continued, "Paul not only became a mentor to me, he also became a friend, and we have kept in touch as such over the years. When Paul first told me that he wanted to get back into the business, I immediately jumped on the opportunity and am thrilled to work with him again."
According to Paul, "David Lawrence was a unique opportunity for me to do something that was slightly different than my past professional stops. To work with a wider range of collectors and to assist with the collection of D.L. Hansen was a special opportunity, and I am excited to work with John and the fantastic team at DLRC."
Paul is also a long-time member of the PNG (Professional Numismatists Guild) as well as many other numismatic organizations, and both Nugget, in all his endeavors, and DLRC as a whole are known for their expertise in the hobby and have devoted themselves to the principles of the Professional Numismatists Guild (PNG): honesty, integrity, and reliability, and will continue to provide great value, high quality and unsurpassed customer service.
With Nugget's enthusiasm and over 50 years of experience, the DLRC will continue to make new advances in the Numismatic market as their offerings become more diverse and they are able to offer a deeper and more thorough variety of U.S. gold. Nugget and DLRC are committed to being there for every customer and will offer the best they can provide.
To visit the David Lawrence web site, see:
https://www.davidlawrence.com/
The popular image of a numismatist is a man sitting at his desk examining coins with a magnifying glass. Numismatists are not typically known for also engaging in strenuous sport. This quiz tests your knowledge of Numismatists also known for accomplishment in sport.
1. Who won the first gold medal at the 1896 Olympics in Athens?
2. In early Olympics there was an event called the "Plunge" that involved swimming a distance underwater. What numismatist took a silver medal in this event?
3. What living numismatist has scored ten perfect 300 games bowling?
4. What coin collector is in the American Bowling Congress Hall of Fame and the Professional Bowlers Association Hall of Fame?
5. What numismatist earned a Worlds Series ring in 1984?
6. What numismatic author scored seven holes-in-one golfing?
7. What coin collector was inducted into the International Game Fishing Association Hall-of- Fame?
8. What numismatist climbed 32 mountains greater than 14,000 feet?
9. What professional basketball player served on the Citizens Coinage Advisory Committee?
10. What member of the ANA Numismatic Hall of Fame was partial owner of the Texas Rangers baseball team?
11. What numismatist once owned the Los Angeles Lakers in the NBA?
12. Name two coin collectors who owned the Los Angeles Kings in the NHL.
13. Who owned the Indiana Pacers basketball team?
14. Who was captain of a national championship cycling team?
15. I am aware of a coin collector who has completed 37 marathons. Can you identify him or any collector who has completed more marathons?
To read the complete list, see:
Web Auction 6 – Stolen Lots (https://leunumismatik.com/9382hf3wj98fcwq0u721sdcc)
On January 28, Bonhams sale of Coins and Medals will feature a complete set of Clark Gruber & Co. Territorial gold coins minted in 1860-1861 in Denver, Colorado, which was amassed over several decades. This set includes the quarter eagles, half eagles, eagles, and the ultra-rare double eagles from both dates issued, 1860 and 1861. Multiples of certain dates and denominations are also part of the collection resulting in the largest grouping of Clark Gruber & Co. gold offered on the market for many decades with estimates ranging from $1,500 to $90,000.
A decade or so after the California Gold Rush began in the late 1840s, gold was discovered on the South Platte River, near the future city of Denver. Clark, Gruber & Co., a reputable bank and brokerage firm in the state, established a coinage facility and remained in operation through 1862. It was elbowed out of the coining business in April 1863 when it was turned first into a federal assay office, then 43 years later, into the Denver branch of the United States Mint in 1906.
To read the complete article, see:
Bonhams to offer an important collection of Clark Gruber & Co. Territorial gold (http://artdaily.com/news/110321/Bonhams-to-offer-an-important-collection-of-Clark-Gruber---Co--Territorial-gold#.XDFSh1xKiAs)
For more information, see: https://www.bonhams.com/auctions/25528/
Davissons Auction 38, Closing February 27th 2019
Davissons annual mail/internet auctions are the culmination of a year of purchases and consignments. The most appealing and interesting lots acquired over the course of the year are held for this auction.
A highlight of their 38th major auction is a group of some of the finest crowns of Charles I to appear on the market in one sale since the Tallent Sale in 2008. Many come with century old pedigrees from famous collections whose former owners, Montagu, Slaney, Lingford, Brooker, Rashleigh, Cooper, Paget, represent a "who's who" of 20th century numismatics, and some of these pieces were rated by their owners as among the finest.
The sale opens with choice gold—ancient, world, some choice English hammered, and early U.S. gold, including one of the great rarities in the US currency gold issues, an 1861 Dahlonega dollar from the John Jay Pittman collection.
The ancient section covers, in a compact but select offering, Spain, Sicily with some beautiful tetradrachms, Macedon and Thrace and the beauty of Hellenistic dies on large silver, classic silver of Asia Minor, and a fascinating section of seldom seen Roman Provincial issues, the Koinon of Macedon series. Of particular note is an offering of Alexander type tetradrachms from less often seen mints such as Sinope and Myrina, and a beautifully toned Lycian tetradrachm of Mithrapata. Roman Imperatorial portraits of Julius Caesar (ex LaRiviere), Antony and Cleopatra, and Octavian follow several beautiful Roman Republic denarii. The Imperial section includes an exceptionally fine Nero sestertius.
The British trade token offering is made up of the Dr. Harry Salyards collection, and is an exceptional group. Dr. Salyards is the editor of Penny-Wise, the long-running publication of Early American Coppers, Inc. He built his collection to represent the counties as D&H defined them and his eye for quality is evident in the tokens. His enthusiasm is also evident in the many detailed notes he made on many of the envelopes holding his tokens. The envelopes and their liners accompany each of the pieces.
A selective smattering of coins from an extended late 20th century collection of American coins provides an important section near the end of the sale. A couple of rare highlights are featured: in the beginning gold section the John Jay Pittman example of the extremely rare, and series key, 1861 Daholnega gold dollar and at the sale's penultimate point a well worn but very presentable silver example of a St. Patrick farthing are but two of the historic American coins in this section. It continues with some choice Colonial copper, and a select array of U.S. type. For the most part the coins are "raw" and cataloged using conservative British and European grading standards. (For example, the grade "AU" does not exist for most of our numismatic colleagues across the ocean.)
The auction closes with historic medals (including an example of the Manly medal of George Washington), and a few pieces of fine ancient coinage-inspired jewelry.
The entire sale is available online at www.davcoin.com. The sale is also available in a high quality printed catalog, free on request.
There are no buyer's fees in Davissons auctions. UK bidders may pay in British pounds directly to a UK account. Bids can be placed online at www.davcoin.com, via email, info@davcoin.com, or via regular mail: Davissons, PO Box 323, Cold Spring, MN 56320 USA.
Lot 10 Charles II. AV unite. Ex Michael S. Tallent Collection. Estimate: $10,000
Lot 36 SICILY. Leontini. AR tetradrachm. Estimate: $4500
Lot 71 Roman Republican. L. Plautius Plancus. AR denarius. Estimate: $1500
Lot 117 Charles I. AR crown. Ex John Brooker Collection (SCBI Brooker 274, this coin). Estimate: $16,500
Lot 157 Edward VII. AR halfcrown. 1905. The key silver currency rarity in 20th century English coinage. Estimate: $6500
Lot 164 Scotland. Mary Stuart. AR testoon. Estimate: $7500
Lot 213 Middlesex 290. London, Piccadilly. London Corresponding Society. Æ halfpenny. Estimate: $850
Lot 338 United States. William Pitt, the Elder. Repeal of the Stamp Act. AR medal. Estimate: $1000
Stack's Bowers Galleries is pleased to highlight another installment of the famous collector-numismatist Mr. Ray Czahor, to be featured in our auction held in conjunction with the 47th annual New York International Numismatic Convention (NYINC). The auction takes place at the Grand Hyatt Hotel, located on 102 East 42nd St. in New York City on January 11 and 12 for the floor sessions and January 14 and 15 for the Internet only sessions.
A long time collector, Ray has sought out the best examples, assembling impressive collections of many different types and time periods, primarily relating to the Philippines. The early machine struck Philippines coinage consigned to the 2019 NYINC auction reflects his decades long search to find pieces that met or exceeded his stringent criteria.
In the early days, the manufacturing process at the provincial mint of Manila was crude and rudimentary and showed much variation. Many issues are in less than desirable condition due either to prolonged circulation or other impairments. The overall quality of the pieces Ray acquired is a testament to his incredible patience, an attribute that is foundational in the formation of a transcendent collection. The lots discussed in this article give an excellent representation of the many fantastic pieces Ray spent years acquiring.
The early copper issues are of particular interest since these were used in daily transactions. Usually found badly corroded and worn, many of the pieces presented in the auction are attractive, problem free and vastly superior to most encountered on today's market.
The qualities that Ray valued: strong even strikes, good metal quality, fullness of details and overall nice appearance are evident in the coins featured in the auction.
To read the complete article, see:
Another Installment from the Ray Czahor Collection of Philippines (https://www.stacksbowers.com/News/Pages/Blogs.aspx?ArticleID=3234)
Lot 41290: 1835 Philippines 4 Quartos

Exceptional 4 Quartos of Isabella II
PHILIPPINES. 4 Quartos, 1835-MA F. PCGS VF-35 BN Gold Shield.
KM-15; Basso-46; Cal-Type 179 #713. Globes closely spaced. EXTREMELY RARE type in this state of preservation. Unusually well prepared planchet with minimal defects and a unusually bold strike leaving clear details. Bold complete legends and devices. Vastly superior to the other examples we were able to locate with far less in the way of planchet defects or striking deficiencies. Lovely smooth fields with rich patina. An example where the grade on the holder certainly does not reflect the overall quality. If not the finest example extent certainly one of the finest. A chance not to be missed as the opportunity to acquire such a tremendous highly sought after piece may not occur again for many years.
To read the complete lot description, see:
PHILIPPINES. 4 Quartos, 1835-MA F. PCGS VF-35 BN Gold Shield. (https://auctions.stacksbowers.com/lots/view/3-FM7VK)
Lot 41292: 1857 Philippines Pattern Peso

Proposed Gold Pattern Struck in Silver
PHILIPPINES. Pattern Peso Struck in Silver, 1857. Madrid Mint. PCGS SP-64 Gold Shield.
KM-Pn2(listed as a Real), Basso-75(72), Cal-unlisted. Plain edge. A pattern struck in silver for a projected gold peso which eventually became KM-142. Superior to the previous two records we were able to locate. The most recent being of an NGC MS-63 sold in the Auction World Co., Ltd Auction #13 July 14, 2018 Lot #1376 where it hammered for an impressive 1,200,000 Yen (approximately $10,676). The other example was graded NGC VF-30 in the Heritage CICF auction April 10, 2014 Lot #25628 where it hammered for $2,000-. The consignor notes that this was the only example he could recall seeing in 50+ years of collecting. An exceptional example with sharp devices and intricate details. Though this pattern is certainly not unique it is without a doubt EXTREMELY RARE and highly sought after and destined to be a highlight of any collection of Philippines. Deeply toned with hints of iridescence.
To read the complete lot description, see:
PHILIPPINES. Pattern Peso Struck in Silver, 1857. Madrid Mint. PCGS SP-64 Gold Shield. (https://auctions.stacksbowers.com/lots/view/3-FM7VV)
Lot 41295: 1859 Philippines Paris Mint 80 Reales Pattern

PHILIPPINES. Broadstruck Pattern 80 Reaux (Reales) Struck in Copper, 1859. Paris Mint. PCGS SP-66 RB Gold Shield.
KM-Pn16; Bruce-Pn5; Basso-81. Small date, large star. Intended patterns for gold coins. EXTREMELY RARE and probably UNIQUE. Struck without collar creating a dramatic error where the planchet is slightly out of round and bowed. Partial raised edges on either side. Boldly struck with clashed dies, sharp devices with reflective surfaces and splashes of attractive lavender, blue, purple and plenty of original mint red.
To read the complete lot description, see:
PHILIPPINES. Broadstruck Pattern 80 Reaux (Reales) Struck in Copper, 1859. Paris Mint. PCGS SP-66 RB Gold Shield. (https://auctions.stacksbowers.com/lots/view/3-FM7AV)
Lot 41302: 1894 Philippines Pattern Centavo

Exceptional 1894 Pattern Centavo
PHILIPPINES. Pattern Centavo Struck in Copper, 1894. Madrid Mint. PCGS SP-64 BN Gold Shield.
KM-Pn18; Basso-93; Cal-pg. 844. Bust of young King Alfonso XIII facing left; Reverse: Coat of Arms with half-wreath. Far less encountered than its larger denomination counterpart the 2 Centavos. Superior to the example sold in the Cayon auction December 11, 2012 lot #1140 where it hammered for 15,500 Euro (approximately $20,000) plus buyers fee. EXTREMELY RARE and highly sought after. Sharply struck displaying lovely mahogany surfaces with hints of cinnamon at the periphery. A choice pattern never intended for circulation, and seemingly spared from.
To read the complete lot description, see:
PHILIPPINES. Pattern Centavo Struck in Copper, 1894. Madrid Mint. PCGS SP-64 BN Gold Shield (https://auctions.stacksbowers.com/lots/view/3-FM7DB)
Lot 43816: 1834 Philippines Quarto

PHILIPPINES. Quarto, 1834-MA F. Ferdinand VII (1808-33). PCGS AU-50 Gold Shield.
KM-10; Basso-41b; Cal-Type 438 #1597. Large lion with tail curving over back. VERY RARE in this state of preservation. Our first offering of this one year type struck for Ferdinand VII. An astounding example, well struck with smooth brown fields. Likely undergraded, as we consider the flat areas on the lions and castles to be striking weakness rather than wear. A splendid example and probably one of the finest extent being light years ahead of what is normally encountered.
To read the complete lot description, see:
PHILIPPINES. Quarto, 1834-MA F. Ferdinand VII (1808-33). PCGS AU-50 Gold Shield. (https://auctions.stacksbowers.com/lots/view/3-FMPWA)
Lot 43821: 1859 Philippines 2 centavos Pattern

PHILIPPINES. 2 Centavos Pattern, 1859. PCGS SP-65 RB Gold Shield.
Basso-74; KM-Pn12. A real beauty. Sharply struck with copious amounts of blazing mint luster.
To read the complete lot description, see:
PHILIPPINES. 2 Centavos Pattern, 1859. PCGS SP-65 RB Gold Shield. (https://auctions.stacksbowers.com/lots/view/3-FMNNK)
Lot 43822: 1861 Philippines 2 Reales Proclamation Medal

PHILIPPINES. Silver Proclamation 2 Reales Medal for the Inauguration of the Manila Mint, 1861. PCGS AU-55 Gold Shield.
5.22 gms. Basso-96; Honeycutt-16. RARE. Struck to commemorate the opening of the Manila mint March 19, 1861. The Royal decree of September 8, 1857 was specific to the authorization of gold coinage. Obverse: Bust of Isabella II left; Reverse: Arms of Manila in wreath, legend around, date below. Well struck with lovely smooth grey tone highlighted with sunset hues in the peripheries. Plenty of underlying luster in the protected areas. A wholesome attractive example that rarely appears on the market destined for an advanced collection.
To read the complete lot description, see:
PHILIPPINES. Silver Proclamation 2 Reales Medal for the Inauguration of the Manila Mint, 1861. PCGS AU-55 Gold Shield. (https://auctions.stacksbowers.com/lots/view/3-FMPV0)
Moesia, Istros Silver Stater

Moesia, Istros. 450-300 B.C. AR stater (18.1 mm, 5.82 g, 6 h). Two young, male heads facing, the left inverted / IΣTPIH, sea-eagle left standing on dolphin left, which it attacks with its beak; AΠ monogram beneath dolphin. AMNG 417; SNG Copenhagen 195. EF, toned.
To read the complete lot description, see:
Lot 020. Moesia, Istros. 450-300 B.C. AR stater. From the D.Thomas Collection. (https://www.agoraauctions.com/listing/viewdetail/42483)
1799 Gilt Copper George III Proof Halfpenny

Great Britain. George III (1760-1820). Gilt Copper Proof Halfpenny, 1799. Laureate, draped bust right, rev. Britannia seated left, date below. S.3778. NGC PF 65 ULTRA CAMEO.
To read the complete lot description, see:
https://spink.com/lot/344000130
1912 Roald Amundsen Token

Roald Amundsen (1872-1928). Tribute Token in Silver, 1912. 31mm, 16.0 gms. Issued by Thomas Elder, NY. ROALD AMUNDSEN / NORWEGIAN EXPLORER (on banner) / REACHED / THE SOUTH POLE / DECEMBER 14, / 1911, rev. THE FIRST SAILOR / -TO- / TAKE A SHIP / THROUGH THE / NORTHWEST PASSAGE. / THE FIRST MEDAL TO HIM, / MARCH 12, / 1912, small E below. DeLorey 16. Extremely rare with only 5 pieces believed struck in Silver by Charles Hanson, Chicago. Iridescent toning. About Uncirculated.
To read the complete lot description, see:
Roald Amundsen (1872-1928). Tribute Token in Silver (https://spink.com/lot/344000895#)
1901-O Morgan Dollar

RARE 1901-O MORGAN SILVER DOLLAR WITH LIGHT GOLDEN TONING GRADED MS64 BY INVESTMENT RARITIES INC - THIS COIN IS VERY RARE AND HARD TO COME BY IN THE UPPER GRADES.
As with all grading services, grading standards may vary and this grading service's standards may or may not match other grading services' standards. Please bid accordingly
To read the complete lot description, see:
RARE 1901 O MORGAN SILVER DOLLAR (https://www.seizedpropertyauctions.com/RARE_1901_O_MORGAN_SILVER_DOLLAR-LOT4466.aspx)
1938 Canadian 10 Cent

NFLD 1938 - 10 Cent EF-40 ICCS.
To read the complete lot description, see:
NFLD 1938 - 10 Cent EF-40 ICCS. (https://auction.auctionnetwork.ca/NFLD-1938-10-Cent-EF-40-ICCS_i32253506)
Tromp L'oeil Engraving of French Paper Money

Nicolas Marie Gatteaux (after) [TROMPE L'OEIL OF PAPER MONEY AND OTHER PRINTED FINANCIAL EPHEMERA]
Engraving, coloured by hand, by Tardieu, after Gatteaux, circa 1792. Louis XVI style gold leaf frame. sheet size: 812 by 679 mm 32 by 26 3/4 in
To read the complete lot description, see:
Nicolas Marie Gatteaux (after) [TROMPE L'OEIL OF PAPER MONEY AND OTHER PRINTED FINANCIAL EPHEMERA] (http://www.sothebys.com/en/auctions/ecatalogue/2019/important-americana-n10005/lot.1602.html)
Colorized Silver Eagles

2018 1 Oz $1 Colorized SOLAR SYSTEM EAGLE Coin.
To read the complete lot description, see:
2018 1 Oz $1 Colorized SOLAR SYSTEM EAGLE Coin. (https://www.ebay.com/itm/2018-1-Oz-1-Colorized-SOLAR-SYSTEM-EAGLE-Coin/283318847350)
To see the Google image listing: https://goo.gl/images/JZvELh
U.S.-Brazil Epitácio M. Pessoa Medal

UNITED STATES & BRAZIL. President-elect Epitácio M. Pessoa bronze Medal. Issued 1919. Commemorating his Visit to the United States (77mm, 207.50 g, 12h). By P. Manship. Concordia flying right, holding olive branches and with eponymous banner trailing; view of the western hemisphere, prominently displaying the United States and Brazil, in background / Scroll inscribed TO / COMMEMORATE / THE VISIT OF THE / PRESIDENT ELECT / OF BRAZIL / EPITACIO / PESSOA / TO THE / UNITED STATES / OF AMERICA / MCMXIX in eleven lines; garlanded cornuacopiae above; allegories of trade standing facing, holding purse and caduceus (on the left) and scroll and scales (on the right); below, steam ship sailing right between two dolphins. Edge: Plain. Cf. Smithsonian no. 1965.16.84 (for an example presented to the museum by Paul Manship himself). Choice Extremely Fine. Yellow-brown surfaces, with high relief on the obverse; some minor spotting and roughness. A very rare and interesting piece of a desirable medalist. Far superior to the Smithsonian piece. $595.
Epitácio Pessoa served as the 11th President of Brazil from 1919-1922, coming to the presidency in an unusual manner. Former president Francisco de Paula Rodrigues Alves had won the 1918 election with an astounding 99.1% of the vote, but was stricken with the Spanish flu during 1918's global pandemic of influenza, was unable to be sworn in, and ultimately died in January 1919. His vice-president-elect, Delfim Moreira da Costa Ribeiro was sworn in, though health issues surrounded him as well. Having successfully negotiated for Brazil's interests at the Treaty of Versailles, Pessoa defeated Ruy Barbosa de Oliveira in a snap election to be Brazil's next president–with Delfim Moreira being relegated to vice-president–without Pessoa having even left France.
To read the complete lot description, see:
100499 | UNITED STATES & BRAZIL. President Epitácio M. Pessoa bronze Medal. (https://www.numismagram.com/product-page/100499)
Sweden Edlund & Nauckhoff Medal

SWEDEN. Carl August Edlund & Sigurd Nauckhoff bronze Medal. Issued 1939. Commemorating the 75th Anniversary of the Nitroglycerin Aktiebolaget (Nitroglycerin Corporation) (56mm, 68.97 g, 11h). By E. Lindberg. CARL AUGUST EDLUND • SIGURD NAUCKHOFF / NITROGLYCERIN AKTIEBOLAGET 1864–1939, busts of Edlund and Nauckhoff left / VINCIT VIS MEA SAXUM (my strength overpowers the stone), nude male left, pushing apart the rocky earth. Edge: BRONS 1939. Choice Mint State. Pleasing brown surfaces, with a light matte finish. Includes original roundelle. $165.
Known for inventing dynamite and bequeathing his fortune in order to fund what would become the Nobel Prizes, Alfred Nobel was a prolific inventor who held over 350 patents. In 1864, he founded the Nitroglycerin Aktiebolaget (Nitroglycerin Corporation), the world's first manufacturer of nitroglycerin. Over the years, the corporation was guided under the leadership of various managing directors, such as Sigurd Nauckhoff, serving from 1921-1944, and Carl August Edlund, succeeding him from 1944-1965. Following Edlund's tenure, the corporation's name was changed to Nitro Nobel, and was changed again in 1999 to Dyno Nobel Sweden.
To read the complete lot description, see:
100540 | SWEDEN. Carl August Edlund & Sigurd Nauckhoff bronze Medal. (https://www.numismagram.com/product-page/100540)
U.S.-Spain Christopher Columbus Medal

UNITED STATES & SPAIN. Christopher Columbus bronze Medal. Issued 1892. The 400th Anniversary of the Discovery of the New World/Quartercentenary (70mm, 179.65 g, 12h). By B. Maura y Montaner in Madrid. "Cristobal Colón descubrió el Nuevo Mundo el doce de Octubre de mil cuatrocientos noventa y dos, reinando en Castilla y Aragon Doña Isabel y Don Fernando," Columbus standing left in Santa Maria, head right, pointing out the sight of land; crew mates to right; in background, Nina and Pinta upon the sea / Columbus preparing to kneel right before Ferdinand and Isabella at their double throne; in background to left, Native Americans bearing gifts; "Cuarto centenario" in exergue. Edge: Plain, though a few light marks and a very minor rim nick are mentioned merely for completeness. Eglit 111; Rulau B2. Choice Mint State. Glossy chocolate brown surfaces, with a great deal of underlying luster. Very rare and attractive. $465.
In order to commemorate the 400th anniversary of the Columbian discovery of the New World, the Academy of Fine Arts of San Fernando established a competition for a work of medallic art. Bartolome Maura y Montaner produced one of the finest designs within the Quartercentenary series, Spanish or otherwise, though his initial work was not selected due an anachronism. The kneeling crew mate on the obverse of the above design had originally been a friar praying on both elbows and knees. As the historical record pointed to no ecclesiastic members aboard the voyages of Columbus, Maura y Montaner yielded and replaced the individual, leaving the remainder of the obverse and reverse virtually unchanged.
To read the complete lot description, see:
100419 | UNITED STATES & SPAIN. Christopher Columbus bronze Medal. (https://www.numismagram.com/product-page/100419)
U.S.-Germany Coolidge & Eckener Medal

UNITED STATES & GERMANY. Calvin Coolidge & Hugo Eckener bronze Medal. Issued 1924. Commemorating the Landing of the LZ 126 (USS Los Angeles) in Lakehurst, New Jersey (64mm, 98.46 g, 12h). By T. Isnenghi. DR H ECKENER PRESID C COOLIDGE / LAKEHURST 15 X 1924, half length busts of Eckener and Coolidge facing one another, clasping hands; between them, facing figure of Peace, holding palm frond / Airship flying left over the Atlantic Ocean; Statue of Liberty at a distance to left; to right, steam ship sailing left. Edge: Plain. Hans Kaiser Coll. 455.1, Button –; Westfälische Auktionsgesellschaft 58, lot 2718. Choice Mint State. Pleasing light brown surfaces, minor fingerprinting on the reverse. Extremely rare, with just one other specimen listed on CoinArchives (an inferior piece, which realized a hammer of €425 in 2011). $695.
Following the death of the Graf von Zeppelin in 1917, Dr. Hugo Eckener became the head of the company Luftschiffbau Zeppelin and oversaw post-war fundraising to expand upon its production, even serving as commander for the LZ 126 and LZ 127. Built as a part of the German reparations for their participation in WWI, the LZ 126, designated by the US Navy as the USS Los Angeles, was completed in August 1924 and flown to the United States later that October, landing at the US Naval Air Station in Lakehurst, New Jersey. The next day, Eckener, along with his crew, was received by President Calvin Coolidge at the White House.
To read the complete lot description, see:
100543 | UNITED STATES & GERMANY. Calvin Coolidge & Hugo Eckener bronze Medal. (https://www.numismagram.com/product-page/100543)
AFTER THE COLLAPSE OF the Roman Empire in the West (476 CE), the Eastern Empire, with its capital at Constantinople, survived for another 977 years. We call that empire "Byzantine", but it called itself Roman, or rather Romaion, because its language was Greek, and its faith was Orthodox Christian.
Much of the credit for this survival goes to Heraclius (or Herakleios), who began his career as a rebel against a brutal tyrant, and ended it by founding a dynasty that endured four tumultuous generations.
The complex coinage of Heraclius is mostly common and affordable, offering endless challenge and delight for collectors. In 1982, the late great numismatist Philip Grierson wrote, "…the coins are of such slovenly fabric that they have been little sought after by collectors (p. 85)." The growing number of enthusiastic Byzantine collectors,and the strong bids these coins often bring at auction, indicate how this has changed.
To read the complete article, see:
CoinWeek Ancient Coin Series – Heraclius: The Greatest Emperor You've Never Heard of (https://coinweek.com/ancient-coins/coinweek-ancient-coin-series-heraclius-the-greatest-emperor-youve-never-heard-of/)
H.B.C. "MADE BEAVERS"
Below is transcribed a letter that was sold on eBay, from the Hudson's Bay Co. It was an old mimeo (spirit duplicator, blue ink), apparently made in some quantity to answer questions about the tokens. This is probably circa 1940s or 1950s. Parts are illegible.
"The largest of these four brass coins represented one Made-Beaver, the unit of currency used in the fur trade for many decades. It was equal in value to the skin of an adult male beaver in prime condition. The other three represent 1/2, 1/4 and 1/8 made-beaver.
"Before these brass tokens came into use, a made-beaver was represented by a stick, a porcupine quill, an ivory disc, a musket ball, or anything else agreed upon between trader and trapper. The trapper would bring his furs to the trading post, and the trader would value them in terms of made-beaver. About 1900, a large beaver skin was worth 12 made-beaver. If the total value of the trapper amounted to 12 made-beaver, the trader would hand him 95 units of the currency agreed upon, and with these he would make his purchases from the trading post. In 1742(?), a beaver would buy 3/4(?) lb. coloured beads, 11/2 lbs. powder, 5 lbs. shot, 8 knives, 1/2 yd. broadcloth, ? lbs. tobacco, and so forth; while guns with a 4 foot barrel would cost 12 made-beavers.
"The coins were designed by George Simpson McTavish of Albany Fort in 1854. The design was sent London with the letters MB joined as the HB, thus MB (ed note: showing the letters joined together on the flat edges). but the die cutter interpreted the monogram as the letters N B joined by mistake, so N B went on the coins. E M stands for East Main, the district on the East Mainland of Hudson Bay.
"The tokens were still in use in some districts as late a 1910, when they were valued at about fifty cents. The North West Company also employed a beaver token, specimens of which are now very rare."
GOLD DUST AS CURRENCY
From "Rand McNally Guide to Alaska and Yukon," reporting on a trip down the Yukon River (1922).
"We soon pass the mouth of the Koyukuk River. Steamers of light draft take supplies to the far distant placer camp which is in the Arctic Circle. This has been known as the Koyukuk country and has been a good producer. In fact, it has always been a self-sustaining camp, no money from the outside being needed in its development, taking at all times enough gold dust out to run itself. Very little if any outside money or "Cheechako Money" as silver, gold, or paper is called, being used in the camp. Gold dust is the common medium of exchange."
Dick adds:
To read the complete articles, see:
cheechako (https://www.wordnik.com/words/cheechako)
Cheechako money (http://www.skagwaystories.org/2011/08/09/cheechako-money/)
In the years leading up to the Civil War, while America was encountering political and economic problems, it was becoming a golden era for numismatics. The panic of 1857 contributed to the hoarding of large cents, but the introduction of the smaller "Flying Eagle" cent boosted interest in new coin designs. The era also witnessed the talents of many now-famous private engravers, from Joseph Merriam to George H. Lovett.
By 1858, over a dozen coin dealers and firms established themselves in the larger northern cities, like New York, Philadelphia, Boston, and Baltimore. The demand for new medals commemorating events, historical figures, and politicians was at a high point. Die sinkers were commissioned by dealers and collectors to create hundreds of "fancy pieces" to fill collectors' cabinets. The fierce election of 1860 also saw the production of many politically themed medalets.
With the Mint Cabinet program featuring Washington rolled out by Mint Director James Ross Snowden, and culminating with the dedication ceremony in early 1860, it became clear that the Mint could also profit from the recent enthusiasm for new medals.
Beginning in 1861, the Mint started producing dime-sized silver medalets featuring George Washington and Andrew Jackson (other presidents would soon follow).
Though the medalets were first produced in silver and gold, Julian notes that in the 1870s, bronze examples were occasionally made. These "original" bronze strikes are actually more rare than their silver counterparts. Bronze strikings of most of the dies continued in the 1880s, and early restrikes were made after 1904. Restrikes continued throughout the 20th century. The restrikes have a different look and composition from originals. While originals were composed entirely of copper—with a bronzed finish—restrikes were produced in true bronze, having a composition of 90 percent copper and 10 percent zinc.
Restrikes produced as late as the 1970s are more yellow in color, and have a dull, sandblasted finish. These can still be acquired for only a few dollars, often finding their way into dealers' "junk" bins. NGC distinguishes these late 1970s restrikes from the earlier ones by using the language "modern restrike" and simply "restrike". The modern restrikes are far more common than the originals.
To read the complete article, see:
Paquet's Medalets Sold at the Philadelphia Mint (https://www.ngccoin.com/news/article/7017/Paquet-Medalets/)
When Grace Darling helped to rescue men from the SS Forfarshire, which struck the Farne Islands in 1838 en route to Dundee, The Times newspaper gushed, 'Is there, in the whole field of history or of fiction, even one instance of female heroism to compare for one moment with this?'
The Dundee ship's stern was swept away, carrying the captain, his wife and the cabin passengers to their deaths. A passing ship later picked up nine men in a lifeboat. The forward half of the vessel remained jammed and 11 survivors clambered on to the rocks. Two children were to die in their mother's arms before Grace Darling and her lighthouse-keeper father William could reach the survivors by rowing out in the rough seas.
Seven of the nine saved by the Darlings were from Dundee. An unprecedented amount of publicity followed. Medals and money were gifted to her and artists queued to paint her. Tragedy followed tragedy. Grace Darling died of tuberculosis in 1842, just four years after the rescue. She was only 25.
Morton & Eden auctions in London have just sold the Royal Humane Society gold medal and other awards, including one from the people of Arbroath, presented to the young heroine.
The medal marked two historic firsts: it was the first Royal Humane Society gold award to a civilian for life-saving at sea, and the first official British gallantry medal awarded to a female recipient.
Included in the lot was a gold presentation locket with engraved inscription, 'To Miss Grace H. Darling, from a few Gentlemen of Arbroath, to mark their sense of her brave conduct on the 7th September, 1838.'
This rare and historically significant group took £32,000.
To read the complete article, see:
Darlings' bravery commemorated in rare medal (https://www.thecourier.co.uk/fp/lifestyle/house-home/collectors-corner/777342/darlings-bravery-commemorated-in-rare-medal/)
The eurozone is moving to stop printing 500-euro banknotes, the violet-coloured bills that authorities fear are favoured by criminals, with most of the 19 nations in the currency bloc to halt issuing them next month.
"As of 27 January 2019, 17 of the 19 national central banks in the euro area will no longer issue 500-euro banknotes," the European Central Bank said on its website.
However, Austria and Germany will both continue printing the banknotes until April 26 "in order to ensure a smooth transition and for logistical reasons", the ECB said.
The 500-euro notes in circulation remain legal tender and can be used to make payments.
The ECB announced in May 2016 that it would halt issuing new 500-euro notes, saying at the time that it expected to do so around the end of 2018, due to "concerns that this banknote could facilitate illicit activities".
The largest denomination banknote in the single currency area is one of the world's most valuable bills, alongside the 1,000 Swiss franc ($1,017, 888 euros) note.
Because of its high value and portability, experts believe the 500-euro note had become prized by criminals for money laundering and even terrorist financing, earning the nickname "Bin Laden" in some circles.
To read the complete article, see:
500-euro note gets last print run (https://www.france24.com/en/20181231-500-euro-note-gets-last-print-run)
To read earlier E-Sylum articles, see:
ORGANIZED CRIME AND THE 500 EURO BANKNOTE (https://www.coinbooks.org/esylum_v13n31a22.html)
THE 500 EURO 'BIN LADEN' BANKNOTE (https://www.coinbooks.org/esylum_v16n15a26.html)
EUROPE TO DISCONTINUE 500-EURO BILL (https://www.coinbooks.org/esylum_v19n19a29.html)
BLACK MARKET PRICE OF €500 NOTE COULD RISE (https://www.coinbooks.org/esylum_v19n20a29.html)
The French government has owed Marie Verrier's family money for a long time. Almost 300 years.
All Ms. Verrier and her husband, Jean, have to do to claim the world's oldest government debt is prove they are the descendants of an obscure 18th-century lawyer.
The question is whether it's worth the effort: Three centuries of inflation and shifting currencies mean this debt yields just €1.20 a year, the modern-day equivalent of the long-defunct livres the bond was issued in.
"That [yield] would allow you to buy a baguette of bread once a year," said the 81-year-old Mr. Verrier from the couple's home in the Parisian suburb of Asnières-sur-Seine.
Bonds that never mature, or do so after a century or longer, aren't just museum pieces. The ultralow interest rates of the last decade have encouraged governments and corporations to borrow for increasingly long periods, with some even selling 100-year bonds now.
In some cases, long bonds have become collectors' items worth more than the would-be payout. Dealers in such bond certificates say that prices collectors pay for ultralong bond certificates could go for up to $5,000, depending on their age, rarity and historic importance.
Bob Kerstein, founder of dealership Scripophily.com, said he recently sold for about $700 a New Jersey Junction Railroad company bond from 1886 which was signed by the financier J.P. Morgan. Scripophily is the name of the hobby that includes old bond and stock certificates.

World's oldest bond still paying interest
In 2003, Yale University acquired the world's oldest debt still being honored: a 1648 corporate Dutch water authority bond written on goatskin. "Such bonds are like a postcard from a different time," said Geert Rouwenhorst, professor of corporate finance at Yale, who as part of a scholarly endeavor collected the payment, which runs at €11.35 a year, from the Dutch water board several years ago.
Because it was a bearer bond, where the debt is owed to whoever carries it, Mr. Rouwenhorst had to fly to Amsterdam and hold the strip of goatskin to receive the interest, collecting 26 years of back payments while there.
The Verriers don't physically own the 280-year-old bond known as the "Linotte rente," named after Claude-Henri Linotte, a 18th-century lawyer. Rather, they have a chest stuffed with letters and documents showing how their family descends from Linotte—and why they could potentially lay claim to the world's oldest government debt.
The Linotte rente has endured five French republics, two world wars and persistent, if unsuccessful, attempts by the French government to get rid of it. An economist at the Federal Reserve Bank of Chicago, François Velde, unearthed the debt during research in Paris in the 1990s and alerted the Verriers.
To read the complete article (subscription required), see:
The Bond That's Still Paying Interest, 280 Years Later (https://www.wsj.com/articles/the-bond-thats-still-paying-interest-280-years-later-11546603201)
The $3 Million $1,000 Bill

One of those $1,000 bills ended up in the Smithsonian. Another remained in a private collection for over 80 years; its first reported sale as a collectible item, rather than a piece of currency, was in the 1970s. The rest, presumably, were lost. ("I'd bet a lot of money that another one of these notes won't turn up," Treglia says. "Things are discovered all the time, but not of this magnitude.")
That single remaining note, dubbed the "Marcy Note" because it features a portrait of U.S. Senator (also secretary of war and governor of New York) William Marcy, is now up for auction with an estimate of $2 million to $3 million.
To read the complete article, see:
The $1,000 Bill That Could Be Worth $3 Million (https://www.bloomberg.com/news/articles/2018-12-20/the-1-000-bill-that-could-be-worth-3-million)
The Infamous Spencer M. Clark Portrait

In 1866, Spencer M. Clark, then Superintendent of the National Currency Bureau, made a daring decision: to print his own face on U.S. currency.
Clark, who served as Superintendent from 1862 to 1868, had no authorization from his superiors to do this. But U.S. paper bills were in flux because of the recent introduction of fractional money, and as the supervisor of the new bills, he was in a unique position to influence the design.
It was the third issue of that five-cent note that caught Clark's attention. Congress had asked for the note to honor William Clark of the Lewis and Clark explorations. But allegedly, the document that reached the Treasury specified only that the new bill should honor "Clark," without clarifying which one—and Spencer M. Clark, despite surely knowing Congress's true intention, seized the opportunity to print his own face on the bill.
To read the complete article, see:
A Treasury Official in 1866 Put His Own Face on U.S. Currency (https://www.atlasobscura.com/articles/treasury-official-us-bill-fractional-money-spencer-m-clark.amp)
Article Highlights CCAC Member Robin Salmon
Robin Salmon is following in some pretty big footsteps.
Although Salmon, the vice president of collections and curator of sculpture at Brookgreen Gardens, represents a different constituency, she was appointed to the U.S. Mint's Citizens Coinage Advisory Committee just after NBA legend Kareem Abdul-Jabbar resigned from the 11-member body.
In October, Salmon officially replaced Heidi Wastweet as the committee member specially qualified in medallic art and sculpture.
To read the complete article, see:
Brookgreen Gardens curator Robin Salmon joins U.S. Mint's commemorative coin committee (https://www.southstrandnews.com/news/brookgreen-gardens-curator-robin-salmon-joins-u-s-mint-s/article_aea57dec-0c5e-11e9-869e-47e0704b10f0.html)
Without Hard Cash, What's Left To Steal?

The trashing of cash is neither mean nor frivolous, nor are merchants adopting this policy because hard currency is increasingly viewed as uncool. By and large, retailers are giving the thumb's-down to the long green because employees will no longer have to waste time with coin-counting customers, or beg the manager to bring them a bunch of singles, or make runs to the bank to fetch cash. Nobody has to wrap a pile of filthy, microbe-drenched pennies at the end of their shift, hold bills up to the light to look for counterfeits, or even balance out the cash drawer.
In theory, there is nothing wrong with sending cash, an anachronistic entity, entirely to the sidelines. If criminals insist on pulling off old-school stick-em-ups, they're going to have to make do with stealing Slim Jims, Twinkies and Dos Equis. The 7-Eleven won't have any loot to stuff inside a pillowcase.
But inevitably the Law of Unintended Effects will rear its ugly head.
To read the complete article (subscription required), see:
In a World Without Hard Cash, What's Left To Steal? (https://www.wsj.com/articles/in-a-world-without-hard-cash-whats-left-to-steal-11546616752)