---
The latest addition to the Newman Numismatic Portal is an archival letter regarding conditions for women workers at the Philadelphia mint. Project Coordinator Len Augsburger provided the following report. -Editor
As summer heats up, it is worth recalling the plight of the women adjusters in the U.S. Mint during the Civil War. Recently scanned by Roger Burdette from the U.S. National Archives, this letter from Philadelphia doctor C. H. Porter to President Lincoln, August 29, 1861, says it all:
"Do not I beg of you throw this aside without reading it through. The object of my addressing you is in regard to the employees in the adjusting room of the U.S. Mint in this city. They are ladies, all respectable Ladies of reduced means. The rules are that the Ladies shall go to work at the early hour of 7AM, and shall work till 5:30 PM in a close room, without a breath of air and with a hot fire in the room, all the time, such weather as it has been here. Is it not an outrage that Ladies should be confined in such a manner, because they have the misfortune to be poor. Ladies are daily almost hourly taken sick and have to be carried home in carriages, and I consider it my duty as a medical man to protest against killing Ladies in such a manner. If you must employ females, do it under better rules, give the Ladies a change for recreation; let them have pure air and enough of it. Let me hear from you and believe me Respectfully Yours, C. H. Porter M.D."
The presence of the letter in the files of the Secretary of the Treasury suggests that it was not passed on to Lincoln. No reply is recorded here but may exist elsewhere in the National Archives. This letter is from record group 104 (U.S. Mint), entry 216 (Letters sent and received by the Secretary of the Treasury relating to the Mints), vol. 21, p. 317.
Link to National Archives & Records Administration papers on Newman Portal:
https://nnp.wustl.edu/Library/Archives?searchLetter=U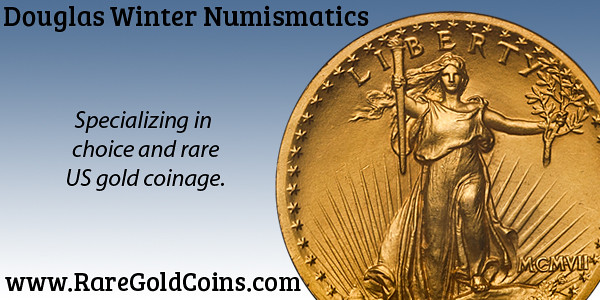 Wayne Homren, Editor


The Numismatic Bibliomania Society is a non-profit organization promoting numismatic literature. See our web site at coinbooks.org.

To submit items for publication in The E-Sylum, write to the Editor at this address: whomren@gmail.com

To subscribe go to: https://my.binhost.com/lists/listinfo/esylum

Copyright © 1998 - 2012 The Numismatic Bibliomania Society (NBS)
All Rights Reserved.

NBS Home Page
Contact the NBS webmaster