---
On Our 2,000 Subscriber Milestone
Andy Newman writes:
Congratulations on reaching 2,000 subscribers to The E-Sylum. That's an amazing testament to the importance everyone puts on the hard work you pour into the publication. Very impressive!!
Roger Siboni writes:
Just as I did at 1,000 followers, let me congratulate you on establishing and maintaining one of the first blogs I can remember. Before Instagram, before Twitter, before Facebook was funded..... Sometime after "The Well"....... Pretty amazing.
Thanks, everyone. It's been a long road, but has worked out quite well. I'm glad the publication is so well recieved - that's what keeps me going week after week.

NBS members should look for my article in the next issue of our print journal, The Asylum. I reminisce about my history with numismatics and technology, and I was actually online and writing about coins even before "The Well" came along, and using the same software platform. See the article for details.

I feel old. I'm going to take a nap now. -Editor
Ordering The $2½ & $5 Gold Indians of Bela Lyon Pratt
Allan Schein writes:
I have to compliment you on this week's newsletter. How you manage to compile so many details and bits of information while attending the ANA show is truly remarkable. My congratulations.
The show for me was probably the busiest I ever attended. So much running back and forth with regards to my new book, and visiting dealers so many of whom purchased copies. For me, sitting at the Central States table was great, but most dealers rarely get away from their tables for long. So paying them a visit allowed for many sales. I brought 101 books, including 17 hard cover editions, and went home with just one soft cover, retained for "show and tell". And I still spent most of the day Sunday packing orders for those who did not want to schlepp around the 2-pounder until they returned home. I could not have wished for a better response based upon the praise and compliments doled out by literally everyone that bought or just saw it.
It is currently available on eBay at the following link: www.ebay.com/itm/The-2-50-5-Gold-Indians-of-Bela-Lyon-Pratt-by-Allan-Schein-Gold-Indian-Book-/191945980550 .
We're all busy bees at these shows. Congratulations to Allan for the great reception for his new book. See the earlier E-Sylum articles for more information. -Editor
To read the earlier E-Sylum articles, see:
NEW BOOK: THE GOLD INDIANS OF BELA LYON PRATT (www.coinbooks.org/esylum_v19n31a07.html)
BOOK REVIEW: THE GOLD INDIANS OF BELA LYON PRATT (www.coinbooks.org/esylum_v19n32a09.html)
Currency of the Japanese Occupation of Malaya
Regarding Wong Hun Sum's book The Japanese Occupation of Malaya (Singapore) and its Currency,
Paul Neumann writes:
I possess a copy of the 1st Edition. Within book there is a notice that 2500 of this volume were printed. Mr Wong Hon Sum speaks English and would be ready to answer questions about the book.
Thank you. I had asked for more information on this book after excerpting a short review in a November 10, 2016 E-Sylum article. -Editor
To read the earlier E-Sylum article, see:
BOOK REVIEW: JAPANESE OCCUPATION OF MALAYA (SINGAPORE) AND ITS CURRENCY (www.coinbooks.org/esylum_v16n46a06.html)
The Complete Guide To Collecting Composer Coins, 2nd Edition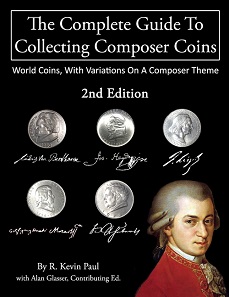 Here's another item related to an earlier book review. In our August 2, 2015 issue, Marc Ricard reviewed The Complete Guide To Collecting Composer Coins By R. Kevin Paul. Well, Ursula Kampmann published a review of the new 2nd edition in the August 18, 2016 issue of CoinsWeekly. -Editor
To read the complete article, see:
For collectors of coins featuring depictions of composers (www.coinsweekly.com/en/News/For-collectors-of-coins-featuring-depictions-of-composers/4?&id=4253)
For a free subscription to CoinsWeekly, see:
http://www.coinsweekly.com/en/Subscribe-to-CoinsWeekly-Newsletter/37
To read the earlier E-Sylum article, see:
BOOK REVIEW: GUIDE TO COLLECTING COMPOSER COINS (www.coinbooks.org/esylum_v18n31a08.html)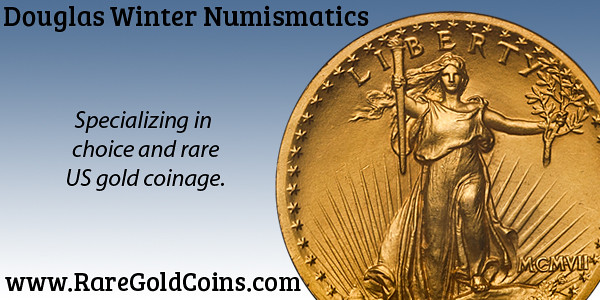 Wayne Homren, Editor


The Numismatic Bibliomania Society is a non-profit organization promoting numismatic literature. See our web site at coinbooks.org.

To submit items for publication in The E-Sylum, write to the Editor at this address: whomren@gmail.com

To subscribe go to: https://my.binhost.com/lists/listinfo/esylum

Copyright © 1998 - 2020 The Numismatic Bibliomania Society (NBS)
All Rights Reserved.

NBS Home Page
Contact the NBS webmaster