About Us
The Numismatic Bibliomania Society is a non-profit association devoted to the study and enjoyment of numismatic literature. For more information please see our web site at coinbooks.org
Subscriptions
Those wishing to become new E-Sylum subscribers (or wishing to Unsubscribe) can go to the following web page link
Membership
There is a membership application available on the web site Membership Application
To join, print the application and return it with your check to the address printed on the application. Print/Digital membership is $40 to addresses in the U.S., and $60 elsewhere. A digital-only membership is available for $25. For those without web access, write to:
Terry White, Treasurer
Numismatic Bibliomania Society
P. O. Box 634,
Canal Winchester, Ohio
43110
Asylum
For Asylum mailing address changes and other membership questions, contact Terry at this email address: terrywhite5475@yahoo.com
Submissions
To submit items for publication in The E-Sylum, write to the Editor at this address: whomren@gmail.com
BUY THE BOOK BEFORE THE COIN
Content presented in The E-Sylum is not necessarily researched or independently fact-checked, and views expressed do not necessarily represent those of the Numismatic Bibliomania Society.
No new subscribers to report this week. We currently have 5,814 subscribers.
Thank you for reading The E-Sylum. If you enjoy it, please send me the email addresses of friends you think may enjoy it as well and I'll send them a subscription (but let me know if they are located in the European Union). Contact me at whomren@gmail.com anytime regarding your subscription, or questions, comments or suggestions about our content.
This week we open with a call for articles for our print journal, a final reminder for the Kolbe & Fanning numismatic literature sale #151, four new books, two periodicals and the loss of a numismatic author.
Other topics this week include a new grant program promoting original research in American numismatics, new details on Harry Boosel's campaign for a 2 1/2 cent coin, Augustus Saint-Gaudens' birthplace, American numismatic pioneer Henry Davenport, atomic test chits, Syria's 50-pound coin, and an Operation Bernhard printing plate.
To learn more about Lincoln cents, paper payment tokens in Israel, NENA News, the Boston Masonic Temple half dollars, recoined sol undertypes, the early American medal display at Mount Vernon, cast doubles, Lafayette's George Washington mourning ring, and the Penickel, read on. Have a great week, everyone!
Wayne Homren
Editor, The E-Sylum


Writers Needed!
If you've always wanted to be published in an award-winning numismatic bibliophilic journal, now is your chance! There is still time to share your story about your latest find or well-worn treasure, research on your personal passion, or anything else of interest to your fellow NBS members. Please submit your story to nbsasylum@gmail.com by February 1 to be included in our spring issue.
If you have reminiscences of NBS happenings or members and want to contribute to our upcoming 40th Anniversary edition, please let me know so I can reserve space in our special summer issue. We would like to hear from all of our members—from founding members to more recent recruits. Deadline for that issue is April 1, 2019.
As always, photographs are always welcome—to accompany stories or just for fun.
I hope to hear from you soon!
Maria Fanning
Editor, The Asylum
FINAL REMINDER OF KOLBE & FANNING'S JANUARY 26 BOOK AUCTION
Kolbe & Fanning Numismatic Booksellers will hold our Sale 151 this Saturday, January 26, 2019, beginning at 12:00 noon eastern time. Featuring material from the libraries of over thirty consignors, the 500-lot sale covers ancient, foreign and U.S. numismatics.
Bids may be placed via post, email, fax or phone, as well as online. Bids placed via post, email, fax or phone must be received by Friday, January 25, the day before the sale, in order for them to be processed. Kolbe & Fanning uses Auction Mobility as our third-party online bidding platform. Auction Mobility is an app-based platform allowing users the ability to participate in the sale through phones, tablets and computers. To register for the sale, bidders must go to bid.numislit.com and sign up. Once you have set up an account, you may browse lots, place advance bids, or participate in the live sale online. Those wishing to participate on their devices can download the Kolbe & Fanning app through the Apple or Google Play Store.
Advance absentee bids may also be placed online at bid.numislit.com; live internet bidding will be available during the sale itself through the same platform. Bidders placing absentee bids will be able to tell immediately whether or not they have the current high bid. Bidders will also receive email notifications when they are outbid before the sale (users of the app may receive push notifications as well).
Kolbe & Fanning Numismatic Booksellers LLC is a licensed and bonded auction firm in the State of Ohio. For more information, please see the Kolbe & Fanning website at numislit.com or email David Fanning at df@numislit.com. To register for the sale, go to bid.numislit.com. We look forward to your participation.
To read the earlier E-Sylum articles, see:
KOLBE & FANNING SALE 151 JANUARY 26, 2018 (https://www.coinbooks.org/v21/esylum_v21n51a03.html)
KOLBE & FANNING SALE 151 HIGHLIGHTS (https://www.coinbooks.org/v22/esylum_v22n01a03.html)
MORE KOLBE & FANNING SALE 151 HIGHLIGHTS (https://www.coinbooks.org/v22/esylum_v22n02a02.html)
Whitman Publishing Releases New Third Edition of
A Guide Book of Lincoln Cents
Whitman Publishing has released an updated and revised third edition of its best-selling Guide Book of Lincoln Cents. It continues in the popular tradition of the Guide Book of Morgan Silver Dollars and other Bowers Series numismatic guides, which number more than two dozen volumes. The 320-page full-color book is available now, in January 2019, online (including at Whitman.com) and from booksellers nationwide for $19.95.
The new edition includes a thorough market analysis for each date and mintmark of Lincoln cent produced through 2018, in up to nine circulated and Mint State grades, plus Proofs. It features hundreds of photographs, and insight on error coins, patterns, related tokens and medals, and proposed Bicentennial designs.
Appendices new to the third edition explore the Citizens Coinage Advisory Committee's review of the 2010 Union Shield reverse, a snapshot of the Lincoln cent market in 1946, and how to get a new die variety listed in hobby publications such as the Red Book.
Generations of coin collectors have grown up with the Lincoln cent, America's longest-running coin series, first minted in 1909. Author Q. David Bowers, the nation's most widely published numismatic writer, provides a detailed study of this American classic, including history, grading, market values, and more. Each Lincoln cent is illustrated in full color, with high-resolution enlargements for important doubled dies and other varieties. Mintages, specifications, and retail values in multiple grades (including Brown, Red/Brown, and Red Mint State) add to the book's reference value. More than 750 photographs illustrate the text.
In the book's preface Whitman publisher Dennis Tucker calls the coins an evergreen series. "Many active hobbyists collect Lincoln cents," he writes. "So do people who don't consider themselves numismatists, but enjoy saving interesting coins. Among other currently circulating coinage only Washington quarters—specifically, the 1999 to 2008 State quarters—have matched their broad popularity."
On the technical and production side, A Guide Book of Lincoln Cents covers die preparation, the coining process, distribution, design modifications, Proofs, mintmarks, and other specialized topics. An appendix by specialist Fred Weinberg discusses errors and misstruck cents.
On the market side, the book explains how to specialize in Lincoln cents, and gives advice on determining authenticity, analyzing color and strike, being a smart buyer, realities of the marketplace, comparative rarities, Full Details, certification, establishing fair market prices, and more.
David W. Lange, Director of Research for Numismatic Guaranty Corporation, wrote the third edition's foreword. "No one captures the appeal of collecting coins like Bowers," he said. "To read A Guide Book of Lincoln Cents is to learn this series in depth and to fully appreciate the changing face of the Lincoln cent over more than a century."
A Guide Book of Lincoln Cents, 3rd edition
ISBN 0794846343
320 pages, full color
By Q. David Bowers; foreword by David W. Lange
$19.95 retail
To more information, or to order, see: https://www.whitman.com/store/Inventory/Detail/A-Guide-Book-of-Lincoln-Cents-3rd-Edition+0794846343
"Fascinating reading—Bowers has done an excellent job of putting all of the early minting information in one book, and is to be congratulated for the concise, interesting, yet easy-to-understand information that will be eagerly read by collectors of all coins."
— Professional coin dealer Fred Weinberg
"This book provides unique insight with its detailed facts and figures as well as notes, contemporary articles, and other documentation assembled by the most prolific numismatic author in our lifetime."
— Lincoln cent expert Charles D. Daughtrey
Bolivia (South America)
This 62-page catalog covers notes issued by the Tesoreria de la República de Bolivia (Treasury of the Republic of Bolivia) in 1902, Banco de la Nación Boliviana (Bank of the Bolivian Nation) from 1911 to 1928, and Banco Central de Bolivia (Central Bank of Bolivia) from 1929 to present. Published 18.01.2019.
Romania (Europe)
This 65-page catalog covers notes issued by the Ministerul de Finance (Ministry of Finance) from 1877 to 1952, the Banca Nationala a Romaniei (National Bank of Romania) from 1880 to present, the Banca Generalâ Romana (Romanian General Bank) in 1917, the Oesterreichisch-Ungarische Bank (Austro-Hungarian Bank) in 1919, and the Comandamentul Armatei Rosii (Red Army Command) in 1944. Published 04.01.2019.
For more information, or to order, see:
http://www.banknotenews.com/
Catalog of Paper Payment Tokens in Israel Written by Alex Golberg
The catalog collects payment notes from the following areas:
Municipalities and councils
Shops
Business companies
Restaurants
Security forces
Charitable institutions
Medical fees
Transportation
Cooperative societies
Farms and moshavim
The author cataloged approximately 1,700 items from the time of the Ottoman Empire until the mid-1980s Of the last century, when each note is displayed in real size and colors. Each note is presented with a price or, alternatively, an estimate of the degree of rarity. Printed in hardcover, it includes 282 full-color pages printed on chromo paper.
Limited edition: 100 books only.
Year of Publication: 2019
Language: Hebrew and English
Letter of payment forms from paper in Israel.
Written by Alex Golberg.
For more information, or to order, see:
http://www.isranumis.com/Product?product_id=91143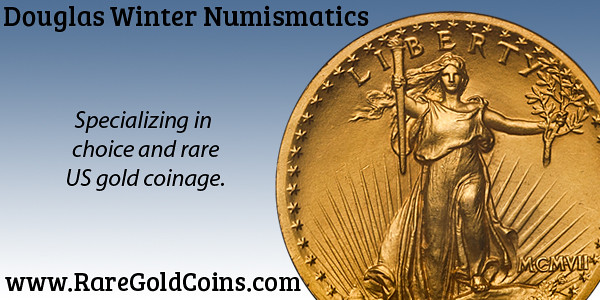 The new issue of Scripophily, the official publication of the International Bond and Share Society, has just been mailed to the 400 worldwide Society members.
The Ken Prag on the cover is the long-time scripophily dealer and collector who is selling his fabulous collection of stocks and bonds through Fred Holabird Americana. Max Hensley's article Cows and Capital is about financing the western livestock business in the period after the Civil War, primarily Texas. Donor Disappointment is about the pitfalls that await those who give their collections of stocks and bonds to libraries and archives.
Three issues of the magazine come with one year membership ($32) in the International Bond and Share Society. Memberships are now open for 2019 at the Society website. The next issue of Scripophily will be out in early April.
For more information on the International Bond and Share Society, see:
http://www.scripophily.org
Journal of Early American Numismatics, no. 2, Published by American Numismatic Society
The recently published Journal of Early American Numismatics (vol. 1, no. 2, December 2018) has now been mailed to subscribers. Gary Trudgen kicks off the issue by providing a definitive connection between the English counterfeiter "Mould" and Walter Mould of New Jersey copper fame. In a second article, Trudgen explores the struggle against counterfeit halfpence in colonial New York. Completing a numismatic hat trick, Trudgen has yet a third article in this issue, "Samuel Atlee's New York City Brewery and Mint." I have not checked but suspect the number of authors with three articles in a single issue (including the predecessor Colonial Newsletter) is slim to none. Trudgen's third article neatly ties the first two together, discussing the counterfeit coinage produced by the partnership of James F. Atlee and Walter Mould. From there David Gladfelter contributes a brief history of The Colonial Newsletter, beginning with the inaugural issue in October 1960.
The longest article is Christopher McDowell's "A New Look and Fresh Theory on the Origins of the Rhode Island Ship Medal." I look forward to reading this but will confess to not having yet done so, mainly because of the last article, John Kleeberg's "The Continental Dollar: British Medals or American Coins?" This topic has attracted much controversy as of late, so of course I had to read that one first. Kleeberg argues for an American origin, and I'm sure we haven't heard the last on this subject.
Julia Casey joins the editorial team with this issue, editor Christopher McDowell writes "Unlike the other people associated with this publication, Julia is probably unknown to most of our readers; however, she is the best numismatic researcher I know." The Journal of Early American Numismatics may be ordered from the American Numismatic Society. This is a peer-reviewed journal written to an academic standard and represents a high level of scholarship.
To read the earlier E-Sylum article, see: JOURNAL OF EARLY AMERICAN NUMISMATICS (https://www.coinbooks.org/v22/esylum_v22n02a07.html)
Greg Burns writes:
May 5, 1923 - October 21, 2017
Gunter W. Kienast, 94, died peacefully on October 21, 2017. He was born on May 5, 1923 in Germany, emigrated in 1956 and moved to Lincoln in 1982. He worked as an accountant, primarily in Cleveland, Ohio. He was an avid photographer and wrote a book, 'The Medals of Karl Goetz', in 1967, highlighting his photographic skills.
He is survived by his three children, Julie (Jeff) Blake of Boulder, Colo., Chris Kienast of Sheffield Lake, Ohio, Patricia (David) Thompson of Medina, Ohio, and two grandsons, Jeremy and Ryan Coyne. He is predeceased by his former wife, Margaret von Sehrwald, his sister Katja, and his longtime friend, Barb Chamberlain.
To read the complete article, see:
Gunter W Kienast (https://journalstar.com/lifestyles/announcements/obituaries/gunter-w-kienast/article_5687a2f4-bad6-559a-a48b-545d479ad9e8.html)
Why collect outdated editions of the Guide Book? Aside from the fun you'll have marveling at the antiquated pricing levels and grading systems, the books provide valuable pricing history that can guide collecting decisions today.
I recall the day I was walking through a coin show and spotted a special coin in a dealer's case—a Scott restrike of the Confederate half dollar. To me, it was the most interesting piece in the whole show, and I decided to buy it. But the $2,000 price tag gave me pause: Was I willing to spend that much on a single coin for my collection? I knew the dealer and asked if I could put a deposit on the coin while I slept on my decision, and he agreed. Back at home that night, I raced to my library and pulled out all of the old Red Books I could find. I grabbed a piece of paper and charted the price history of the coin. Not once did the value ever go down—year after year the value increased, at a fairly steady and impressive interest rate. Seeing the figures in black and white made it clear to me that I could easily justify my purchase as an investment. Mind you, I didn't have a wife to convince in those days, so it would have been an easy choice regardless. But the Red Book convinced me.
The next day I returned to the show and purchased the coin. Several years later I sold it along with the rest of my Civil War numismatic collection, where the coin realized $8,625. Those old Red Books helped me more than quadruple my numismatic investment.
To read the complete article, see:
Red Book recollections: Wayne Homren (http://news.coinupdate.com/red-book-recollections-wayne-homren/)
To read the complete lot description, see:
1861 Confederate States of America half dollar. Scott Restrike. Breen-8002. MS-62 (NGC). (https://auctions.stacksbowers.com/lots/view/3-AQLRT)
The Eric P. Newman Numismatic Education Society (EPNNES) today announces the creation of the Newman Grant program to financially assist numismatic authors and organizations pursuing original research in American numismatics. Newman Grants will be awarded annually with the first set of awards announced in May 2019.
EPNNES has previously supported the numismatic community through the creation of the Newman Numismatic Portal (NewmanPortal.org) at Washington University in St. Louis, and, prior to that, the Newman Money Museum. In addition, EPNNES has supported the American Numismatic Society (ANS) Graduate Seminar, and the American Numismatic Association (ANA) Summer Seminar through a matching program in conjunction with ANA Young Numismatist (YN) annual auction. EPNNES also provided direct assistance to numerous numismatic clubs and societies in November 2017.
EPNNES now widens its numismatic support to the larger community and invites Newman Grant applications from the public. Authors, researchers, and numismatic organizations are encouraged to apply for amounts between $1,000 and $5,000. Applications promoting original research in American numismatics will be preferred. Awards may be applied toward any related expense including but not limited to photography, reproduction services, travel, or publication. EPNNES intends to make approximately half a dozen grants per year.
The Newman Grant program will be administered for EPNNES by the Newman Numismatic Portal (NNP). Applications may be found on the Newman Numismatic Portal at https://nnp.wustl.edu/library/archivedetail/530553 and should be submitted to NNPCurator@wustl.edu . The application deadline is April 1, 2019, with the first set of Newman Grants to be announced on May 25, 2019, coincident with the late Eric P. Newman's birthday.
It is the hope of EPNNES that this program will continue the legacy of Eric P. Newman in a way that would reflect his high standards for numismatic research.
Newman Portal Adds the New England Numismatic Association (NENA) News
The NENA News, a publication of the New England Numismatic Association, has been added to the Newman Portal for the years 1949-2013. Current issues include coverage of local coin conventions, club news, dealer ads, and feature articles. These local publications often contain information found nowhere else - in this particular case one immediately notices in recent issues advertisements for NENA medals, indispensable information for the eventual cataloguer of the series. A random search of earlier issues uncovers interesting tidbits, such as this item from the March 1949 issue, by Maurice Gould (NENA President and ANA Governor):
"I recently picked up an 1864 half-dollar which was beautifully engraved 'Taken from the ruins of the Masonic Temple, April 6,1864' and on the reverse is engraved ''Boston Encampment K.T.' and the name of the party to whom it was issued. I dropped into the Masonic Museum, which is on the second floor of the Masonic Temple in Boston, and the Curator told me that they had four or five of these pieces in the Museum, which he showed me. These were donated by one of the members in Boston. The half-dollars are all dated 1864. and are in very fine to uncirculated condition. The Masonic Temple of Boston was destroyed by fire on April 6, 1864. Some U.S. half-dollars were found in the ruins of the fire and were engraved and issued as souvenirs by the Boston Encampment, Knights Templars, to some of its members whose names appear on the various coins."
Newman Portal acknowledges NENA Vice President Yale Lansky for his assistance with this project.
Link to NENA News on Newman Portal:
https://nnp.wustl.edu/library/publisherdetail/529533
Link to American Numismatic Biographies entry on Maurice Gould on Newman Portal:
https://nnp.wustl.edu/Library/PersonDetail/848
It is hardly news that a penny doesn't buy much any more. Or a nickel, for that matter.
But a Chicago man thinks he has a solution which would eventually eliminate the virtually worthless one-cent piece and help slow the inflation that is eroding the five-cent coin.
He is Harry X. Boosel, a longtime coin collector and coin historian, who is conducting a one-man campaign to get the government to adopt a 2 1/2-cent piece.
Sounds a little odd? Not the way Boosel tells it.
"What can you buy for a penny? The 2 1/2-cent piece divides the nickel exactly in half." said Boosel, who spent 36 of his 62 years as a federal Employee.
"When phone calls, stamps, cokes, coffee and other items sold in vending machines are raised, they could be increased in smaller increments."
This, he said, would help slow inflation.
Furthermore, his plan would end the chronic shortage of pennies which periodically plagues our country, he says.
Boosel, a former president of the Chicago Coin Club, has been carrying on his one-man campaign for the 2 1/2-cent piece for 20 years.
He has written letters pushing his cause to Presidents Eisenhower, Johnson, and Nixon and continually fires off what he calls "jabs" at the Treasury Department.
The usual reply - if he gets the courtesy of an answer - is that the change would be confusing, difficult for stores and vending machines to handle, and likely to meet public resistance.
Those replies don't deter Boosel.
To prove the point, Boosel has this year undertaken a new campaign - the adoption of the 2 1/2-dollar bill. He says it would divide the $5 bill evenly and would provide an alternative for the $2 bill discontinued in 1966 because of its unpopularity.
The Penickel

IT WILL COME as no news flash that a penny - in short supply these days - does not buy much anymore. Or a nickel, for that matter.
But there's a proposed solution that would eventually eliminate the virtually worthless one-cent piece and help curb the inflation that is eroding the five-cent piece. The idea: a 2 ½-cent piece.
A one-man campaign to get Washington to adopt just such a coin is being waged by a Chicagoan name Harry Boosel, a longtime coin collector, coin historian and retired federal civil servant.
His reasoning in support of a 2 ½-cent piece:
"What can you buy for a penny? The 2 ½-cent piece divides the nickel exactly in half. When phone calls, stamps, cokes, coffee or other items sold in vending machines are raised, they could be increased in smaller increments," and this might help slow inflation.
Furthermore, the Boosel plan would end the chronic shortage of pennies which plagues the country. And it would give shoppers a coin to use when they want to purchase only one item offered at, say, "two for 39 cents."
The idea is not really so odd. After all, the U.S. has had 2 ½-cent stamps and a $2 ½ gold piece in the past, and any consumer confusion over a 2 ½-cent piece could probably be overcome in time.
Our suggestion for a name for this coin half way between a penny and a nickel: penickel.
If Mr. Boosel succeeds in getting his proposal adopted by the government, it won't be an overnight victory for him. He has been pushing the idea for about 20 years.
To read the earlier E-Sylum articles, see:
QUERY: BOOSEL'S 2 1/2 CENT COIN CONCEPT (https://www.coinbooks.org/v21/esylum_v21n52a08.html)
NOTES FROM E-SYLUM READERS: JANUARY 6, 2019 : More on the 2 1/2 Coin Concept (https://www.coinbooks.org/v22/esylum_v22n01a10.html)
HARRY BOOSEL'S 1873 OPEN AND CLOSED 3'S (https://www.coinbooks.org/v22/esylum_v22n02a15.html)
How Spencer Clark Got His Portrait on Money

Benny Bolin writes:
To read earlier E-Sylum article, see:
LOOSE CHANGE: JANUARY 6, 2019 : The Infamous Spencer M. Clark Portrait (https://www.coinbooks.org/v22/esylum_v22n01a32.html)
Table Made With Coins
Tony Terranova writes:
1854 Wilkins Exchange Broadside

Pa: Pittsburgh 1854 #9 Wilkins Coin, Banknotes Dealer Printed Circular Cover
To read the complete lot description, see:
Pa: Pittsburgh 1854 #9 Wilkins Coin, Banknotes Dealer Printed Circular Cover (https://www.ebay.com/itm/39221812046)
Cash No Good At Coin Show
Bob Kebler writes:
Julia Casey writes:

From: https://en.numista.com/catalogue/pieces90028.html
Chip Howell writes:

From: https://www.coinsbook.net/coins/silver-coin-1-dicken-11651
Robert Laviana writes:
To read the earlier E-Sylum article, see:
QUERY: RECOINED SOL UNDERTYPE SOUGHT (https://www.coinbooks.org/v22/esylum_v22n02a16.html)
I was pleased to see an illustration of Warman's folder for Canadian small cents in the French language edition. This item is extremely rare, at least in the USA. I first spotted it on eBay about five years ago and immediately purchased it to complete my set of Warman's coin folders. The seller wrote back that it was a mistake to show the French version and that this was not available. I've been searching for it ever since, but the only current listings I can find are this one on Amazon:
https://www.amazon.com/Pieces-Canadiennes-Cent-1920-2012-canadiennes/dp/1440237980/ref=sr_1_1?ie=UTF8&qid=1547475431&sr=8-1&keywords=Pieces+Canadiennes+De+1+Cent+1920-2012
and this one on eBay:
https://www.ebay.com/itm/1920-2012-Pieces-de-1-cent-Canada-Complet-1922-1923-1924-1925-1926-Warmans/143060526637?hash=item214f12662d:g:aZYAAOSwg1JcHUH~:rk:1:pf:0
The eBay listing is for a completed folder, but even the empty one on Amazon is priced in three figures! Were there only ten copies printed?
I've checked the usual suspects for coin hobby supplies, and no one even mentions the French edition.
I'm hoping someone can supply me with this very recent coin folder at a realistic price.
Dave adds:
To read the earlier E-Sylum article, see:
NOTES FROM E-SYLUM READERS: JANUARY 13, 2019 : Albums for Canadian Small Cents (https://www.coinbooks.org/v22/esylum_v22n02a14.html)
With the opening of the new Clayton Hotel Charlemont comes two exciting new dining options, Gaudens Restaurant and Lockside Bar/Social, both of which are set to be fantastic additions to Dublin's culinary scene.
Gaudens Restaurant, named after the famed sculptor, Augustus Saint-Gaudens, who was born in number 35 Charlemont Street [one of three 18th-Century Georgian buildings], offers guests and visitors a stylish restaurant option with spectacular views of the iconic Grand Canal. The menu and design at Gaudens Restaurant include nods to Saint- Gaudens throughout.
This artists impression shows the three 18th-Century Georgian buildings with new developments behind.
Back in the Spring of 2017 I was contacted by our good friend Henry Duffy, Museum Curator, Saint-Gaudens National Historic Site, Cornish, New Hampshire, USA, who had heard that the Saint-Gaudens birthplace (35 Charlemont Street, Dublin) was to become a hotel and he wondered if it was true. After some enquiries I learned that there were no plans to demolish the birthplace and that the developers of the new hotel were amenable to suggestions as to how specific suites or conference rooms might be named after well known people who have an important attachment to the area.
And so it was that I suggested that Augustus Saint-Gaudens might be considered and in June 2017, I was invited to a time capsule laying ceremony at the hotel construction site. Derek Kerins and I attended, and the hotel management were delighted to accept the small New Hampshire State Medal with the portrait of Saint- Gaudens on the obverse and include it in the time capsule for opening 100 years from now.
Meanwhile, it is a fine tribute that this great sculptor and coin designer is remembered on his own doorstep in Dublin.
The Clayton Charlemont website lists a number of interesting tourist attractions that are within easy reach of the hotel and it includes the Shaw Birthplace. Perhaps in the not to distant future the hotel will proudly boast that it includes the Saint-Gaudens Birthplace within its own complex.
Ronan adds:
To read the earlier E-Sylum article, see:
HETTIE ANDERSON, MODEL FOR SAINT-GAUDENS (https://www.coinbooks.org/v22/esylum_v22n02a20.html)
War and Peace: American History in Miniature
Medals from the American Numismatic Society
Now on display in Mount Vernon's Donald W. Reynolds Education Center is a special temporary exhibition featuring 30 rare medals from the American Revolution and the early republic. War and Peace in Miniature: Medals from the American Numismatic Society is an unparalleled collection that highlights the remarkable heroes and events from the Revolutionary War and the new nation's diplomatic endeavors.
An interactive touchscreen next to the display of medals invites visitors to explore these meticulously-crafted objects in more detail. The touchscreen features high-resolution images of the front and back of each medal, as well as additional details about inscriptions and symbolism.
The exhibition also recalls Washington's own collection of medals. At the time of his death in 1799, he owned an unequaled assemblage of the new nation's medallic art—including the only full set of the Comitia Americana series—stored with other valuables and curiosities, probably in a small closet off his study.
Diplomatic Gifts

Gift-giving was an established part of 18th-century diplomacy. Both European states and American Indian nations expected that the new nation would continue awarding medals to retiring foreign ministers and prominent leaders. George Washington's administration faced the challenge of adapting monarchical practices to republican ideals.
Indian Peace Medals

As part of the 18th-century competition for Native American lands, trade, and military alliances, European powers presented Indian leaders with silver medals – the larger the medal, the more important the leader was thought to be. George Washington's administration continued this practice but tried (unsuccessfully) to introduce new imagery celebrating the virtues of civilization.
The Comitia Americana Medals

During the Revolution, Congress ordered gold and silver medals to honor ten commanders of six notable victories. The designs included portrait busts, allegorical figures, and battle scenes.
For more information, see:
War and Peace: American History in Miniature (https://www.mountvernon.org/plan-your-visit/calendar/exhibitions/war-and-peace-american-history-in-miniature/)
Cast Double. A medallic item with designs on both sides, as the obverse and reverse are cast separate then joined together; not single-sided. Cast double is, particularly, a numismatic term in that no other objects of equal size, shape and two-sidedness are joined together like medallic items. The two halves, called plates, can be solid, but are usually cast hollow and are soldered together. (The lead solder not only is the adherent holding the two plates together but also the drop-in giving the piece added strength). Medallic items are cast double as any casting – it is more suitable than diestriking (no diestriking equipment available, a size larger than can be diestruck with fewer needed than die making requires).
There are two kinds of double-sided medals:
Cast – When both halves of a medallic item are cast each side is called a plate; the item can remain hollow, or a metal drop-in can be added to make it somewhat solid.
Electroformed – When both halves of a medallic item are made by electroforming they are called shells; they also can remain hollow, or the drop-in metal added to strengthen it. When made of two electroformed shells this is technically a galvano medal.
Where two halves, made by any method, are brought together there is usually a seam visible around the edge. This is usually trimmed or chased to smooth it, and often buffed to make it as inconspicuous as possible. The fabricated item is then given a patina finish as one uniform medallic item.
A two-sided cast piece not joined, but of one uniform mass cast in a two-sided mold is termed double-sided and it is always cast solid.
Book lovers should be word lovers as well.
Looking for the meaning of a numismatic word, or the description of a term? Try the Newman Numismatic Portal's Numismatic Dictionary at: https://nnp.wustl.edu/library/dictionary
Or if you would like a printed copy of the complete Encyclopedia, it is available. There are 1,854 terms, on 678 pages, in The Encyclopedia of Coin and Medal Technology. Even running two a week would require more than 19 years to publish them all. If you would like an advance draft of this vital reference work it may be obtained from the author for your check of $50 sent postpaid. Dick Johnson, 139 Thompson Drive, Torrington, CT 06790.
John Lupia submitted the following information from the online draft of his book of numismatic biographies for this week's installment of his series. Thanks! As always, this is an excerpt with the full article and bibliography available online. This week's subject is Boston collector Henry Davenport. -Editor
Henry Davenport (1811-1898), was born on November 18, 1811, at Boston, Suffolk County, Massachusetts, son of Elijah Davenport (1773-1844), a prominent merchant, and Susan Ward Davenport (1781-1851). He was a direct descendant of Thomas Davenport of Dorchester who lived there in 1640. The Isaac Davenport House, Green Street, Dorchester is a historical site.
Davenport was one of the best-known mercantile men and mill owners in New England.
At the outbreak of the War of 1812, the Davenport family removed to Hallowell, Maine. Beginning in 1817 after his family returned to Boston he received his education at Hawkins Street School, Adams School, and Fort Hill School. In 1821, he attended the Boston Latin School. He graduated High School in 1827 receiving the Franklin Medal. In 1833, he worked for Dinsmore & Kyle, Commission Merchants, Baltimore, Maryland. In 1839, he worked at York Manufacturing Company, Boston, Massachusetts. In 1854, he became connected with the Pacific Mills, wool and cotton goods manufacturer, as an agent, and remained with them till his retirement from business on January 1, 1891.
He most probably began collecting coins and tokens no later than the 1830's. He is also most probably the same person described by Lyman H. Low as Captain Davenport as Lindesmith suggested in 1967, who, in 1837, acquired the 1785 Copper Confederatio (PCGS AU53 BN). That coin was subsequently acquired by J. N. T. Levick in 1864.
He was a buyer at the Henry Bogert sale at Bangs, Merwin & Co., New York, held on February 28, 1859.
On February 11, 1860, Dr. Winslow Lewis, Jeremiah Colburn, Judge John Phelps Putnam, and William Sumner Appleton incorporated the Boston Numismatic Society. In 1865, Davenport served as Treasurer, and later on Curator, and was also elected Vice-President. He was known to have owned one of the finest coin collections in New England.
In 1862, he was appointed by President Abraham Lincoln, as a member of the Committee of Examination of Coinage at the U. S. Mint, Philadelphia.
He was elected a member of the Genealogical Society of Boston in 1850. He was also a Life Member of the Horticultural Society, Massachusetts Institute of Technology, Archaeological Society, Roxbury Common Council, Primary School Committee of Boston, and Clerk of the Old South Society at Boston.
Davenport and J. N. T. Levick are known for having token restrikes made by the Scovil Manufacturing Company, of Waterbury, Connecticut, and Hard Times tokens engraved by Edward Hulseman.
In 1871, at a monthly meeting of the Boston Numismatic Society he exhibited his 1787 Massachusetts Cent.
He died suddenly of heart disease at the home of his son-in-law, Dr. Clement Cleveland on January 24, 1898, at New York. He is buried at Forest Hill Cemetery and Crematory, Jamaica Plain, Suffolk County, Massachusetts.
To read the complete article, see:
DAVENPORT, HENRY (https://sites.google.com/a/numismaticmall.com/www/numismaticmall-com/davenport-henry)
* * * * *
The entire inventory of the Lupia Numismatic Library is for sale. Individual items will be available before the remaining archives are broken up into parcels sold at philatelic auctions in the U. S. and Hong Kong. Check NumismaticMall.com frequently as dozens of new items with estimates will be posted daily until everything is sold.
All inquiries will be given prompt and courteous attention. Write to: john@numismaticmall.com .
Is it any coincidence that my 100th newsletter falls at the same time as the 100th birthday of my dear friend, mentor and fellow numismatist Carl Subak. Carl is nothing short of amazing. Born in Austria in 1919, he left sometime during or after the war (I can't remember exactly when). He endured some horrific events in his life like losing his beloved parents to the Nazis but he persevered. He met my father in the 1960's and showed him the the proverbial "ropes" of the numismatic world.
I remember him taking me out to lunch when I worked in London for a short time in the late 1990's. He was always a charmer and continues to be. Once I started working at HJB Ltd., Carl and I quickly refreshed our friendship and started to meet regularly for lunch at Italian Village. Carl always insisted on two things: a "Viertel" of red for he and I and spumoni for desert. Carl had his own table in a little nook and we would talk about what auctions were happening and who the big players were. He also told me of the days of long before my time when some of the big names in numismatics like Jacob Hirsch, Ratto and others were actively buying.
I spoke recently to his son Jon, also an accomplished numismatist, that he might actually be the first IAPN member to reach 100 years old. I am in awe of Carl. I'll see him on Sunday where we will celebrate his birthday in a small gathering of family and friends. Next week's newsletter will feature a nice photo of him. Oh, and by the way, Carl was still actively collecting Roman quinarii until about 1 year ago. I'm thankful for his friendship and wish him the happiest of all birthdays.
To visit Shanna's web site, see:
https://www.shannaschmidt.com/
A design created by a Moncton-born artist and teacher will be stamped into a limited-edition silver coin.
"As an artist, you're always creating and doing things, but this is on a bigger scale. It's like a little piece of history," said Adam Young in a telephone interview from his current home in Fogo Island, NL.
Last week, the Royal Canadian Mint announced the release of a $50 silver coin with Young's design called "Symbolic Canada." The January release also included several other new coins including one commemorating the 75th anniversary of D-Day.
Young's design features several icons of Canadian heritage, most notably a canoe and inunnguag (inuksuk) stack of stones. The design features trees and layers of stone symbolizing the Canadian provinces and territories, with ripples of water representing the ocean coastlines. The canoe pays homage to the indigenous peoples and early transportation.
Young said the design was inspired by symbols of Canada arranged in the shape of a maple leaf. The tip of the canoe paddle forms the stem of the leaf. The obverse side of the coin features an image of Queen Elizabeth II by Susanna Blunt.
He studied finance and art at Mount Allison University, and received his teaching degree from Crandall University.
While at Crandall, he met his future wife, Jennifer, who is from Joe Batt's Arm in Fogo Island, NL. The tiny community (pop. 778) is home to a world-renowned resort that has hosted such celebrities as David Letterman and Gwyneth Paltrow.
The Youngs moved to Fogo Island shortly after graduation in 2006 and work as teachers in a school that has 180 students from kindergarten to Grade 12. Adam teaches art and robotics. The couple converted an old barn as their home where they now live with daughters Isabella and Scout. Young took a year off to pursue his art and will return to teaching full-time in September.
His artworks are mainly landscapes featuring the brightly-coloured houses found along the Newfoundland coast in blues, reds and yellows, along with puffins, polar bears and cod.
"I live in the middle of it and we're surrounded by the ocean. People live in houses on the edge of the water, so if you were to come here and see it you would see my inspiration," he said. "After living in Moncton and Halifax, this is a pretty isolated place but I like it."
To read the complete article (subscription required), see:
Design by N.B. artist featured on new coin (https://www.telegraphjournal.com/times-transcript/story/100819895/moncton-artist-adam-young-coin-royal-canadian-mint)
1777 Battle of Germantown Medal

Battle of Germantown
BRONZE MEDAL, 1777
GERMAN / TOWN / OCTr. 4. 1777, in three lines, within wreath; engraved above inscription, 40 Rgt., rev., aerial view of the battle, a battery of cannon firing on Cliveden; engraved above, REWARD OF MERIT, in exergue, I.MILTON.F, 44.4 mm; pierced for suspension, the edge somewhat battered, otherwise fine
PROVENANCE
Glendining, 17 April 1964, lot 383 — John J. Ford Collection (Stack's, 23 May 2006, lot 164)
LITERATURE
Betts 556; Tancred 332; Eimer 772
CATALOGUE NOTE
This is an English medal commemorating the occupation and defense of Benjamin Chew's house Cliveden in Germantown, Pennsylvania, by troops of the 40th British Regiment under the command of Lieutenant Colonel Thomas Musgrave. Under withering fire, the regiment resisted Washington's troops which ultimately withdrew; the interior of the house was later described by a Hessian officer "as looking like an abbatoir." Chew (1722–1810) was a close friend of Washington whose 6th daughter, Harriet, married Charles Carroll of Homewood (the son of the last surviving signer of the Declaration, Charles Carroll of Carrollton).
The dies for the medal were cut by John Milton, who became the third engraver of the Royal Mint. Examples of the medal exist in both silver and bronze; the latter intended for enlisted men, some are engraved, as here, but more often not. The medals were struck into the nineteenth century as a regimental award medal, and this medal may date from that period.
To read the complete lot description, see:
Battle of Germantown BRONZE MEDAL, 1777 (http://www.sothebys.com/en/auctions/ecatalogue/2019/fine-manuscripts-printed-americana-n10002/lot.2046.html)
To read the complete lot description, see:
Battle of Germantown BRONZE MEDAL, 1777 (http://www.sothebys.com/en/auctions/ecatalogue/2019/fine-manuscripts-printed-americana-n10002/lot.2047.html)
Lafayette's George Washington Mourning Ring

(The Marquis de Lafayette)
MOURNING RING FOR GEORGE WASHINGTON
Pink gold and black-and-white enamel ring with engraved profile portrait by Saint-Mémin under glass
LITERATURE
Miles, Saint-Mémin 920; see fig. 5:21 for an illustration of the ring in the Smithsonian
CATALOGUE NOTE
A sacred relic, worn by Lafayette in memory of his "adopted father," George Washington. The bond between Washington and Lafayette and the nations they helped to make was perhaps best expressed by President John Quincy Adams in a farewell address for Lafayette delivered at Washington, 7 September 1825: "We shall look upon you as always belonging to us, during the whole of your life, and as belonging to our children after us. You are ours by that more than patriotic self-devotion with which you flew to the aid of our fathers at the crisis of our Fate; ours in that unshaken gratitude for your services which is a precious portion of our inheritance; ours by that tie of love, stronger than death, which has linked your name for the endless ages of time with the name of Washington."
This unusually small engraved oval portrait (ca. 16 x 13 mm) was accomplished by Saint-Mémin in 1800, and while loose copies are known, it must have been intended to be set in mourning rings. Ellen G. Miles records seven other mourning rings in Saint-Mémin and the Neoclassical Profile Portrait in America (1994). At the time of publication their locations were Yale University Art Gallery; a private collection (sold by Sloan & Co., 20 November 1977, lot 1444); Frank S. Schwarz and Son, Philadelphia; The Metropolitan Museum of Art; The Smithsonian Institution, Museum of American History; Dr. Joseph E. Fields; and unlocated.
To read the complete lot description, see:
(The Marquis de Lafayette) MOURNING RING FOR GEORGE WASHINGTON (http://www.sothebys.com/en/auctions/ecatalogue/2019/fine-manuscripts-printed-americana-n10002/lot.2028.html)
Atomic Test chits: 10C for One Beer, Fleet recreation Center, Aore Island (3), I.B.B.C. 5C Port Purvis, I.B.B.C. 10C Port Purvis, Coral Reef Tavern/Operation Crossroads 5C (2)`; On front: Joint Task Force One/Bikini Atoll/Crossroads/Army/Navy at left, 58 at top corners, 509 at bottom corners, on back: Task Group One.Five/Bikini/Kwajalein/Short Snorter, plane at left, island at right; On front: USA*USN Short Snorter/Atomic 1/shiip at bottom, on back: Bikini JTF--One, Ship in center/Crossroads; copy of previous note with Marshall Islands stamp and US 3c Commemorative, Postmark July 1, 1946; Marshall Islands C7 souvenir sheet, 44c Stamp w/Saratoga within larger illustration of Baker Day Atomic Bomb Test, 25 July 1946 (Cat=$4; Block of 4 Marshall Island 22c stamps w/article;Original Short Snorter on Joint Task Force ONE note; Photo cys of 4 Short Snorters on US $1 notes; Article on atomic test notes + arcle by Jonathan M. Weisgall, "Bikini 'Witch's Brew'"(5 pages). Several other cys. Unusual group and probably Very Scarce

10C for One Beer, Fleet recreation Center, Aore Island

Coral Reef Tavern/Operation Crossroads 5C

I.B.B.C. 5C Port Purvis, I.B.B.C. 10C Port Purvis

USA*USN Short Snorter/Atomic

Original Short Snorter on Joint Task Force ONE note
Chinese archaeologists have discovered the relics of an ancient coin factory after a heavy bout of rain caused an area of ground to collapse.
The large national mint, dating back over 2,000 years, was found at the end of 2017 in the city of Nanyang, central China's Henan Province, experts said earlier this week.
The workshop produced coin moulds as well as two kinds of coins, and could prove valuable in the study of coin-making and the economic system of the period, said Bai Yunxiang, a researcher with the Chinese Academy of Social Sciences.
Items unearthed include copper coins, copper smelting slags, pottery shards, animal bones, and a large amount of coin-mould pieces.
According to Yang Jun, a research fellow with China Numismatic Society, two inscriptions on the moulds suggest that they were used during the reign of Wang Mang, who established the short-lived Xin Dynasty (45 B.C.-A.D. 23).
Detection indicates the ruins cover 100,000 square meters, while only 75 square meters have been excavated.
To read the complete article, see:
2,000-year-old coin workshop excavated in central China (https://nation.com.pk/19-Jan-2019/bbc)
The British monetary system was undoubtedly complicated. A pound was divided into 20 shillings, a shilling into 12 pennies, or pence.
But the working classes, and even many middle-class folk, had little contact with pounds. Ordinary Victorians drew their wages and salaries, paid their rent, bought their groceries – in fact lived their lives – in shillings and pence.
A penny had real buying power, and two coins of even smaller value were in daily use: the halfpenny, pronounced hayp'ney, and the farthing, worth a fourth of a penny. (Farthing was a corruption of "fourthing.")
Using coppers required a special vocabulary. The sum of 2½ pence was called twopence halfpenny (pronounced tuppence hayp'ney), 2¼ pence was tuppence farthing, and 1½ pence was called, oddly, three haypence. If a woman wanted to buy a halfpenny's worth of tea she would ask for "a hayp'orth of tea."
Silver coins began with the threepenny piece, commonly called the thruppenny bit. Next came the sixpence and the shilling. The sixpence was a small coin, about the size of a dime. The shilling, as mentioned above, was worth 12 pence, and there were 20 in a pound.
The sixpence and the shilling had nicknames: tanner and bob, respectively. When Holmes summoned the Baker Street Irregulars in The Sign of Four they traveled to 221B by Underground. Wiggins, their leader, reported, "Got your message, sir, and brought 'em on sharp. Three bob and a tanner for tickets."
The florin was a silver coin worth two shillings. For some reason British people rarely used the word, preferring to say "two shillings."
The next higher silver coin was the half-crown, worth two shillings sixpence – two and six in everyday speech. Dr. Watson, in "A Scandal in Bohemia," commented that the King of Bohemia's notepaper "could not be bought for less than half a crown a packet."
The crown was worth five shillings. There is no mention of it in the Canon, which is not surprising because people avoided it. It was big and heavy, and not convenient to carry in the pocket.
Dividing the shilling into twelve pence made for complicated transactions. People had to become adept at reckoning in their heads. If a woman bought an article that cost four shillings fivepence and gave the shop assistant a coin worth ten shillings, she would mentally calculate how much she was owed in change: five shillings sevenpence.
On paper, the price of her purchase would be expressed as 4s. 5d. (The "d," symbol for the penny, was borrowed from a Roman coin called the denarius.) More simply, the sum could be called four-and-fivepence and written 4/5.
The basic gold piece was the sovereign, worth one pound or twenty shillings.
The word sovereign referred to the coin itself. "Three pounds" could mean that amount of money in any form – in notes, in coin, or written in an invoice. "Three sovereigns" specifically meant three gold coins, each worth one pound.
There was also a half-sovereign coin, worth ten shillings.
The slang term for the pound, quid, is still heard today.
Paper money was issued in ascending values up to £1,000. The notes were issued not by the British Treasury but by the Bank of England. A few other banks also had the authority to issue paper money.
To read the complete article, see:
In for a Penny, In for a Pound – British Money as Holmes Knew It (https://fourthgarrideb.com/2019/01/05/in-for-a-penny-in-for-a-pound-british-money-as-holmes-knew-it/)
British India Uniform Coinage - George VI 1943 One Rupee -
Sighting of a New Reverse for Business Strikes
Not much has been written or published about the George VI Rupee varieties, even though there is a lot of scope that can be covered. I will attempt to shed some light on one of the scarce dates in the George VI Rupee series, the 1943 and its Reverse that has Large 3 in date and without the Six-Leaf (Star) Lotus.
Ever since I saw the 1943 Rupee Proof examples in the Diana sale (Baldwins) back in May of 2008, it has intrigued me more than the other series of the Uniform Coinage. I have always been fascinated by the font style of the numerals in the original and restrike proofs of the 1943 Rupee. One look at it and it is clear beyond a doubt that, for whatever reason, the same fonts of the big and robust '3' specifically, were not used for the business/circulation strikes. The motive for that is still unknown, but which I shall try my best to uncover in the near future.
As a result, I started collecting varieties in George VI Rupees, which has turned out to be much more challenging than one can imagine. I came across a number of varieties in 1943 Rupee, mostly which have already been listed. However, I would like to point out one variety (obverse/reverse combination) that has not been listed in any of the older or recent books that have been published or for that matter sold in any of the public auctions here in India or abroad. Hence, it can undoubtedly be classified by the rather infamous and more often than not, wrongly used term, "unlisted variety", if you grant me the liberty, that is!
For the sake of simplicity, I will start by referring to the widely available and popular book among the Indian numismatists, the GK book, which has a 1943 Rupee variety listed as GK # 1271, i.e. Obverse C with Reverse II and large 3, which itself is seldom encountered. I bought a 1943 Rupee variety, mentioned as the same, from one of the seasoned dealers of British India in Mumbai last year. The thing with studying varieties and being a variety fanatic is that one starts to notice even the miniscule differences that usually go unnoticed by the masses and in this case, dare I say by the specialist as well. Therefore, as soon as I laid my eyes on this example shown to me, I knew something was different. For the first few minutes, I could not tell what eluded me. However, the memory of the Diana sale soon came to mind almost like the light bulb moment if you would, and at that very moment, the cherry-picker in me knew just what had to be done!
So without further ado, please have a look at the business strike of 1943 Rupee with Obverse C and Reverse that is only encountered in proof strikings*, let's call this Reverse V as it is a 'new' reverse for business strikes and does not have a classification of its own. The two primary differences between Reverse II with Large 3 and Reverse V is the font style of '3' in date and the dot/bead in the open lotus flower below.
1. The top and bottom strokes of '3' in Reverse II are almost aligned, which is unlike Reverse V, where the bottom stroke of '3' reaches further out than the top stroke, i.e. almost like an extended 3.
LEFT: Reverse II 1943 (Example 1)
RIGHT: Reverse II 1943 (Example II)
LEFT:Reverse V 1943 - Business Strike*
RIGHT: Reverse V 1943 - Proof Strike
2. Reverse II has a perfect round and raised dot within the 6 scalloped arcs and the Reverse V (proof reverse) has a hexagonal shaped frame to the raised dot within the 6 scalloped arcs.
LEFT:Reverse II Open Lotus - Business Strike
RIGHT: Reverse V Open Lotus - Proof Strike

Obverse C of the 1943 Rupee with Reverse V*
*From personal collection
Acknowledgements:
1. COINS OF BRITISH INDIA - 1835-1947 - By Gev Kias & Dilip Rajgor
Picture References:
- 1943 B Mint Rupee - Proof Restrike:
https://www.numisbids.com/n.php?p=lot&sid=482&lot=837
- 1943 B Mint Rupee - Business Strike
https://www.eBay.com
To read Arash's previous article, see:
BRITISH INDIA GEORGE VI QUARTER ANNA VARIETIES (https://www.coinbooks.org/v21/esylum_v21n12a18.html)
The Central Bank of the Syrian Arab Republic has released (26th December) new circulation-type 50-pound-denominated ($U.S. 0.08) coins which the bank has confirmed are introduced to replace the banknote of the same denomination.
The Central Bank indicated that the change from a banknote to the issuance of a coin is seen as the result of high inflation in the country where the purchasing power of 50 Syrian pounds has declined steadily. The denomination is viewed and utilised more like a fractional rather than a standard value of the currency in circulation. Quite often, prices indicate that little can be purchased for less than 50 pounds, and, as a result, consumers dislike the use of a banknote for transactions of this value.
The obverse side of the new nickel-coloured coins includes the national insignia of the Syrian Arab Republic which is placed in the centre. Below is the insignia of an eagle. Along with a shield are the years 2018 and 1431. Both years and shown in Arabic numerals. The reverse side depicts the country's Tomb of the Unknown Soldier, which is centred. On the left side is the text 50 SYP arranged in two lines with the equivalent shown on the right side in Arabic script. Below the primary design is the text FIFTY SYRIAN POUNDS and above the motif is the equivalent in Arabic script.
To read the complete article, see:
Syria: New 50-pound currency coin released into circulation, replacing banknote (http://news.coinupdate.com/syria-new-50-pound-currency-coin-released-into-circulation-replacing-banknote/)
When we think of World War II, we might think of bombers or tanks. But governments also looked for ways to defeat their enemies using espionage. When it came to crippling Great Britain, Nazi Germany sought to eliminate Britain's advantage of a relatively stable economy by flooding the country with fake currency.
Thus, Operation Bernhard was born. Over eight million forged notes of English currency were created during the war, but in 1945, when the Germans realized the futility of their position, they attempted to destroy the printing plates. Only one plate survives today, and can be seen at the International Spy Museum in Washington D.C
To read the complete article, see:
The Spy Tactic That Almost Destroyed WWII Britain (https://www.youtube.com/watch?v=WIBJ51ujSzg)
It was a moment to cherish as His Highness Sheikh Mohamed bin Zayed Al Nahyan, Crown Prince of Abu Dhabi and Deputy Supreme Commander of the UAE Armed Forces, received a portrait of the late Sheikh Zayed bin Sultan Al Nahyan. But this was not just another portrait of the UAE's founding father. It was a labour of love made of shredded banknotes worth Dh1 million, conceptualised by Mohammed Abdullatif Galadari, Director of Galadari Brothers, and executed by Emadeldin Abdelsalam, Khaleej Times artist.
When Galadari received in November last year a million dirhams -- in shredded banknotes -- he knew they were worth something. He conceptualised creating a portrait of the UAE's Founding Father to showcase sustainability.
But the shreds of the banknotes were too small -- the 'large' pieces being no bigger than 0.5cm -- and colours were limited as they came only in shades of red, orange, blue and brown for Dh100, Dh200, Dh500 and Dh1,000 notes, respectively.
"From the moment I received the gift of shredded banknotes, I knew I wanted to create a lasting legacy with it," said Galadari. "With 2018 being the Year of Zayed and given the founding father's determined focus on sustainability, the idea to create a portrait of Sheikh Zayed with these notes to showcase sustainability then became an obsession with me," he said.
That's when Emad stepped in to accept the challenge of painstakingly sifting through and sorting out thousands of shreds over days just to identify the right colours and patterns that would help him fashion this stunning artwork.
Armed with tweezers, the Egyptian expat worked with precision that would put a Swiss watchmaker to shame. One piece at a time, he placed the different-coloured shreds and deftly glued them in the right place.
Emad said the first few days were really a struggle, sifting through and sorting out thousands of shreds over days just to identify the right colours and patterns for Sheikh Zayed's eyes, the crease on his forehead and the cleft of his chiselled chin. Emad initially doubted if he could accomplish fashioning out the artwork.
Hours turned into days and days into weeks before there was a breakthrough. The artwork began to take shape and with moral support from Galadari and his colleagues, Emad continued with renewed inspiration to finish the project.
It was a real conquest as he finished the artwork in under a month. Emad said he worked for the project non-stop for 21 days, even putting some hours during his days off.
To read the complete article, see:
Sheikh Mohamed receives 'Dh1m' Sheikh Zayed portrait (https://www.khaleejtimes.com/nation/abu-dhabi/sheikh-mohamed-receives-dh1m-sheikh-zayed-portrait-)
To read an earlier E-Sylum article, see: INTERVIEW: MONEY ARTIST MARK WAGNER (https://www.coinbooks.org/v21/esylum_v21n40a14.html)
Erroneous Reporting on the 1943 Error Cent

South West News Service (SWNS), a global wire service, issued an article to its subscribers stating that the coin was expected to sell for the inaccurate estimate of $1.7 million. The correct estimate from Heritage was $170,000 to $200,000. The error was simply a made-up number by a staffer at SWNS based on an internet search result of a much rarer but similar coin.
SWNS admitted its error via email to Heritage Auctions on Jan. 8, 2019, shortly after erroneous stories appeared in prominent media outlets just two days before the coin was set to sell at auction. However, the mistake was not corrected before media outlets published articles around the world.
To read the complete article, see:
Media Error Draws Misleading Reports on Sale of 1943 Bronze Lincoln Cent (http://blog.greysheet.com/media-error-draws-misleading-reports-on-sale-of-1943-bronze-lincoln-cent/)
To read the earlier E-Sylum article, see:
MEDIA COVERAGE OF LUTES 1943 COPPER CENT (https://www.coinbooks.org/v22/esylum_v22n02a28.html)
French Jewelry Merges With Coins

Designing coins is a craft. So is designing jewelry. While it has been argued in the past that the line separating some medallic art from sculpture may be nebulous, the line between what constitutes a coin and what should be called jewelry has not been addressed. The jewelry manufacturer Boucheron and Monnaie de Paris, the French Mint, plan to address this latter issue through an unusual partnership between the two organizations.
The mint invited some of France's best craftsmen to design limited edition coins marketed to collectors in 2010 through its "Excellence a la Francaise" program. Baccarat, Cartier, Manufacture Nationale de Sèvres, and Van Cleef & Arpels collaborated with the mint through this program.
To read the complete article, see:
French jewelry merges with coins (https://www.numismaticnews.net/article/french-jewelry-merges-with-coins)
A Neat Medal

"Worth anything? Or should I hole it and wear it to coin shows?"
To read the complete article, see:
A Neat Medal (https://www.cointalk.com/threads/a-neat-medal.330956/)
Lydian Font

Lydian is a "humanist" sans-serif typeface. That means it gives the impression of being written by a human hand, but it doesn't have any of the characteristic flourishing strokes more commonly associated with calligraphy or popular serif fonts (the best known being Times New Roman). It has crisp, knife-cut-looking edges...
Lydian was created by designer and children's book illustrator Warren Chappell in 1938, and named for his wife Lydia. It was used on the cover of James Joyce's Finnegans Wake in 1939, and then on the classic children's novel Homer Price in 1943, but didn't really find its groove until after World War II.
To read the complete article, see:
This font you know from old pulp novels is all over new books (https://www.vox.com/the-goods/2019/1/17/18185389/lydian-font-book-design-nancy-drew-against-everything)
Drug Smugglers Use Torn Banknote

In the dead of night on December 21, 2017, a boat with three Australian men on board pulled up alongside an Asian boat 300 nautical miles off the coast of Geraldton, Western Australia.
"Money, money", a man aboard the Asian boat shouted.
An Australian man responded by pulling out half a Hong Kong bank note.
The Asian man then revealed the other half of the torn note, their edges matching perfectly. Its reunion signalled the go-ahead for one of Australia's largest drug deals.
To read the complete article, see:
The two halves of a torn bank note that sealed the biggest drug bust in Australian history (https://www.watoday.com.au/national/western-australia/the-two-halves-of-a-torn-bank-note-that-sealed-the-biggest-drug-bust-in-wa-history-20190117-p50s1q.html)
A row has broken out between the mayor of Rome and the Roman Catholic Church over what should happen to coins retrieved from the Trevi fountain.

Every year nearly €1.5m (£1.3m) is fished out of the famous landmark. It is traditionally given to a Catholic charity to help the destitute.

But now Mayor Virginia Raggi wants the money spent on the city's crumbling infrastructure instead.

The Catholic charity Caritas says the loss of income will hit the poor.

City councillors have approved the change and it is due to take place in April.

However, many Italians have taken to social media to ask the council to reconsider, the Ansa news agency reported.

The Trevi fountain, nearly 300 years old, is visited by millions of tourists every year.

The tradition of throwing coins was made famous by Frank Sinatra's Three Coins in the Fountain in the 1954 romantic comedy of the same name.

The fountain also featured in the 1960 film La Dolce Vita which saw actress Anita Ekberg wade through its pristine waters in a strapless dress.

To read the complete article, see:
Rome city council and Church row over coins from Trevi fountain (https://www.bbc.com/news/world-europe-46859168)

This week's Featured Web Site is the Royal Mint Museum.