About Us
The Numismatic Bibliomania Society is a non-profit organization devoted to the study and enjoyment of numismatic literature. For more information please see our web site at coinbooks.org
Subscriptions
Those wishing to become new E-Sylum subscribers (or wishing to Unsubscribe) can go to the following web page link
Membership
There is a membership application available on the web site Membership Application
To join, print the application and return it with your check to the address printed on the application. Print/Digital membership is $40 to addresses in the U.S., and $60 elsewhere. A digital-only membership is available for $25. For those without web access, write to:
Terry White, Treasurer
Numismatic Bibliomania Society
P. O. Box 634,
Canal Winchester, Ohio
43110
Asylum
For Asylum mailing address changes and other membership questions, contact Terry at this email address: terrywhite5475@yahoo.com
Submissions
To submit items for publication in The E-Sylum, just Reply to this message, or write to the Editor at this address: whomren@gmail.com
BUY THE BOOK BEFORE THE COIN
Sale Calendar
Content presented in The E-Sylum is not necessarily researched or independently fact-checked, and views expressed do not necessarily represent those of the Numismatic Bibliomania Society.
New subscribers this week include Michael Misczuk, courtesy of his brother John Misczuk. Welcome aboard! We now have 3,282 subscribers.
Thank you for reading The E-Sylum. If you enjoy it, please send me the email addresses of friends you think may enjoy it as well and I'll send them a subscription with your compliments. Contact me at whomren@gmail.com anytime regarding your subscription, or questions, comments or suggestions about our content.
This week we open with social media account updates from NBS, a numismatic literature sale from Kolbe & Fanning, a chapter on Hawaiian currency, and more.
Other topics this week include numismatic literature on ancient coins, numismatic database web sites, International Nickel Co. private patterns, the Carnegie Hero Fund centennary medal, numismatic job openings, the Chapman coin and medal cabinet, a fantasy Confederate ID tag, hunting scenes on coins and medals, a long-lost 1894-S dime, and Gene Simmons' "gold" coin.
To learn more about Instagram, Chief Coiner Franklin Peale's noisy sofa, NGC's Coin Explorer, auction catalog image-based search, Indian Peace Medals, Krause Publications cataloguer Colin R. Bruce II, medallist Luigi Badia, Albanian regimenal medals, whipper-ins, artist Santiago Montoya, and the Suicide Silver Dollar, read on.
By the way, we've had some good responses to Pablo Hoffman's numismatic Travel Quiz, but I'm running behind and will postpone publishing the answers. So you've got another week to try your hand at it. It's challenging and fun. For more information, see:
NUMISMATIC TRAVEL QUIZ (http://www.coinbooks.org/v20/esylum_v20n37a35.html)
Have a great week, everyone!
Wayne Homren
Editor, The E-Sylum


We've had our own Facebook page for some time, but now we've got a group as well. -Editor
Numismatic Bibliomania Society (NBS) Creates Facebook Group
The NBS has created a Facebook group, which is open to all. Anyone may join at the link given below, at which point NBS-related items will appear in the user's Facebook feed. This is intended as a discussion forum for all things related to numismatic literature. Similar Facebook pages for other coin clubs feature club and auction news, members' recent purchases, questions from newcomers, etc.
To visit the NBS Facebook group, see:
https://www.facebook.com/groups/1145253708909091/
Numismatic Bibliomania Society (NBS) Creates Instagram account
NBS member Kellen Hoard writes:
To view the NBS Instagram feed on the web, see:
https://www.instagram.com/numismaticbibliomania/
Here's the press release for Kolbe & Fanning Sale #147, closing October 7, 2017. -Editor
Kolbe & Fanning Numismatic Booksellers announce our Sale 147, which will be held on October 7, 2017. The 500-lot sale features selections from the libraries of William A. Burd and Q. David Bowers, among others, and covers ancient, foreign and U.S. numismatics.





Some highlights of the sale include:

Lots 20, 23
Lot 20: the deluxe three-volume Boutin reprint and reconstruction of the Pozzi collection
Lot 23: the complete Forni edition of the BMC Greek

Lots 109, 133
Lot 109: Schwabacher on Selinunt
Lot 113: a fine copy of the rare Stack's Galleries sale of the Clara Sobernheim collection of ancient coins and glass

Lots 137, 138
Lot 137: the Corpus des sceaux français du moyen âge, in three volumes Lot 138: the five-volume updated reprint of Belfort on Merovingian coins

Lots 287, 298
Lot 287: a fine bound group of early Bangs catalogues, ex the Fuld, Bass, and Bowers Libraries
Lot 298: Bowers's own copy of the combined presentation edition of the Bowers & Merena Norweb sales

Lots 357, 413
Lot 357: a bound volume of 32 U.S. catalogues from 1880, one of several bound volumes of 19th-century American catalogues from the library of Virgil Brand
Lot 413: John J. Ford's own bound copies of New Netherlands Coin Company catalogues.
Bids may be placed via post, email, fax or phone, as well as online. Kolbe & Fanning uses Auction Mobility as our third-party online bidding platform. Auction Mobility is an app-based platform allowing users the ability to participate in the sale through phones, tablets and computers. To register for the sale, bidders must go to bid.numislit.com and sign up. Once you have set up an account, you may browse lots, place advance bids, or participate in the live sale online. Those wishing to participate on their devices can download the Kolbe & Fanning app through the Apple or Google Play Store.
Bidding Platform Update
We are pleased to report that we have been working with Auction Mobility to improve our online bidding platform and, beginning with this sale, bidders will receive immediate email notifications if they are outbid and will be able to check the current status of their absentee bids at any time. The printed catalogue of Sale 147 has been mailed to active customers. A PDF of the printed catalogue has also been posted to our main website at numislit.com for those who prefer that format (the online catalogue may be truncated). Bids placed via post, email, fax or phone must be received by October 6, the day before the sale, in order for them to be processed. Advance absentee bids may also be placed online at bid.numislit.com; live internet bidding will be available during the sale itself through the same platform.
Kolbe & Fanning Numismatic Booksellers LLC is a licensed and bonded auction firm in the State of Ohio. For more information, please see the Kolbe & Fanning website at numislit.com or email David Fanning at df@numislit.com. To register for the sale, go to bid.numislit.com. We look forward to your participation.
Len Augsburger submitted this note on the recently closed medal exhibit at the Frick in New York. Thanks. -Editor
The exhibition of the renaissance medal collection of Stephen K. Scher, on display at the Frick Collection in New York, closed on September 10. While photography in the exhibit area was forbidden, there was no such prohibition in the museum shop, which I visited on the final day of the exhibition. Two books have been produced, including Currency of Fame: Portrait Medals of the Renaissance (the exhibit catalog) and The Pursuit of Immortality: Masterpieces from the Scher Collection of Portrait Medals, a hardbound, smaller format overview of the collection. The former is not yet listed in Frick Museum Shop online, while the latter is available at $19.95. Also produced was a chocolate medal, this too is not available for sale online; a call to the Frick Museum Shop at 212-547-6848 may procure a sample.
Much can be said of this exhibit. I was impressed with the technical aspects – coins and medals are problematic to exhibit, but the lighting and arrangement of the pieces in various displays was executed with superb effect. A useful video demonstrated how medal casting was performed while text descriptions neatly provided historical context. There were neither too many nor too few pieces on display, creating an experience digestible by both the general public and the advanced collector. The setting within the Frick was sheer elegance – it is hard to compete with a personal residence of the gilded age that has been meticulously preserved since the deaths of Henry Clay Frick (1919) and his wife Adelaide Childs Frick (1931). We are all in debt to Stephen Scher for making this magnificent exhibit possible.
To read the earlier E-Sylum article, see:
NEW BOOK: SCHER COLLECTION OF PORTRAIT MEDALS (http://www.coinbooks.org/v20/esylum_v20n30a06.html)
I'm pleased to announce the Hawaii chapter is now available for individual sale at US$4.99, and as a free download to subscribers. Hawaiian notes are exceedingly rare and this chapter is the first time detailed images of all the notes in full color have been assembled for the benefit of the collector community.
Hawaii (Oceania)
This 9-page catalog covers notes issued by the Department of Finance from 1880 to 1895. Published 15 September 2017.
Currently 256 chapters of The Banknote Book have been published as individual high-resolution PDF files. This represents a total of 4,069 pages covering 40,418 types and varieties.
Revisions to the following have been published in the past week:
China (added listings for B4034as, B4053as, B4054as, and Jidong Bank)
Cuba (added listings for BFX836ap - BFX842ap)
Georgia (repaginated listings)
Israel (improved illustrations for B444)
Moldova (improved illustrations for B118, B120)
Qatar (added listings for B105as, B106as1/2, B107as3, B108as3, B109as3, B110as2, B111as3, B218b)
If you've previously purchased any of the above chapters, you are entitled to free revisions of your content for a period of one year following your purchase. As always, subscribers are entitled to all revisions as long as your subscription is valid.
For more information on The Banknote Book, see:
http://www.banknotenews.com/banknote_book/banknote_book.php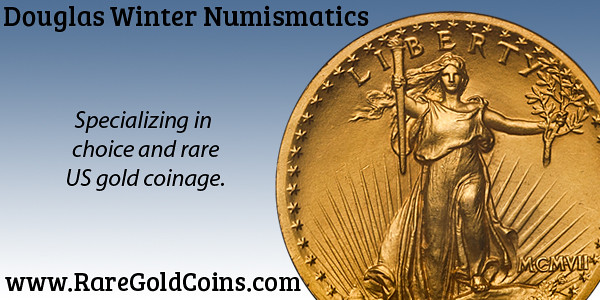 Pete Smith has published an addenda to the recent book by himself, Joel Orosz and Len Augsburger on the coinage and patterns of 1792. -Editor
Recently published by Ivy Press, 1792: Birth of a Nation's Coinage is the definitive study of the United States regular issue and pattern coinage of 1792. Awarded Book of the Year by the Numismatic Literary Guild at the 2017 ANA World's Fair of Money, this work is the ultimate reference on all things 1792, integrating historical investigation with in-depth technical analysis of the coinage.
A primary feature of the work is the extensive pedigree data for every example of 1792 coinage known to the authors, numbering nearly 200 distinct pieces. As with any book of this nature, some material is not included in the published version for space reasons, and ever-continuing market activity impacts pedigree studies. The authors have thus issued an addenda to the work, updated as of August 16, 2017, which is available at the Heritage web site and on the Newman Portal.
Link to addenda on the Heritage site:
http://www.ha.com/boanc-a
Link to addenda to 1792: Birth of a Nation's Coinage on Newman Portal:
https://nnp.wustl.edu/library/book/534795
To order the book, see:
1792: Birth of a Nation's Coinage (softcover). (https://coins.ha.com/itm/books/1792-birth-of-a-nation-s-coinage-softcover-w/i/960011813.s)
My numismatic library is second only to ancient coins in my collecting passion. I know many younger collectors prefer the convenience and cost of internet research, versus assembling and storing a research library of their own. That preference is perfectly understandable given the immense strides in digitizing many out-of-copyright numismatic works and auction catalogues. Personally, I prefer the hard copies. My preference is totally subjective, and not meant to disparage anyone's research methods. I simply love the tactile, visual and olfactory (yep - that old book smell!) experience of "curling-up" with an old numismatic book. Researching from PDFs on a computer monitor is too sterile for my taste and also a little hard on the eyes. Recently, I acquired the following additions to my library:
1. Bahrfeldt, Nachträge und Berichtigungen zur Münzkunde der Römischen Republik, vols 1 and 2. Max Bahrfeldt wrote a highly important series of articles, published over 20 years in the Numismatische Zeitschrift, updating and correcting Babelon's Description des Monnaies de la Republique Romaine. Later issued in 3 volume offprint book form, or ocasionally excerpted originals of the articles. In the past month, I was very fortunate to obtain volumes 1 and 2 of this elusive set. Each contains many high quality plates of rare varieties and rare types of Roman Republican coins that were unknown to Babelon. I'm now anxiously searching for volume 3 to complete the 3 volume set.
2. Cohen, Description Generale des Monnaies de la Republique Romaine (1857). This early, seminal "handbook" of Roman Republican coinage set the stage for future work. Most interesting to me are the amazing plates of etchings by Dardel, the 19th Century master, an example of which appears below. These etchings, which were state-of-the-art at the time for numismatic books, are detailed enough to match an actual coin. Cohen used many privately held collections as the basis for this work. Conceivably, it's possible to provenance a coin in these plates.
3. Grueber, Coins of the Roman Republic in the British Museum (1st ed; 1910). This is a beautifully-bound upgrade of my 1970 reprint set. The plates in the 1st edition are considerably sharper than the later reprint, though the reprint's plates are useable. While dating and mint arrangement of BMC is obsolete, Grueber's dense historical notes and the plates remain extremely useful.
4. P&P Santamaria, Signorelli Collection Part I (1951) - Greek Coins and Aes Grave. This scarce catalogue completes my assemblage of all three Signorelli Collection sales. The Part 1 sale is particularly important to me for the aes grave (aes grave are often included in Greek parts of old catalogues). I had given-up finding this scarce catalogue and recently submitted the Part 2 and 3 Roman sales to my bookbinder. I had to contact her to "stop all work" while I competed for this final part of the set. I'll now have her bind all three together.
5. Smyth, William, Descriptive Catalogue of A Cabinet of Roman Family Coins Belonging to His Grace the Duke of Northumberland (1856). This is the book that launched the fortunate string of events described in the thread "New Old Provenance." It's an important book when used in concert with the 1982 Sotheby's auction catalogue of Roman Coins from Alnwick Castle. It was published by the Duke himself in small numbers for private circulation. It contains remarkably detailed coin descriptions that attempt to describe condition as well as type in the absence of any plates. Weights are given in grains for each coin which aid in confirming provenance. Below is a photo of the written inscription "With the Duke of Northumberland's Compliments" presumably by the Duke's private secretary. Please share your recent numismatic library additions! (Cited from: https://www.cointalk.com/threads/library-additions.300589/)
To read the complete article, see:
Library Additions (Cited from: https://www.cointalk.com/threads/library-additions.300589/) (https://www.cointalk.com/threads/library-additions.300589/)
The Musical Mint Sofa
Official Misconduct of Franklin Peale (1853), just uploaded to the Newman Portal, details charges leveled against the 19th century Chief Coiner of the Mint by Richard S. McCulloh, the former melter and refiner. Peale was in particular accused of using Mint workmen to equip a trumpet mechanism with a sofa, "designed to terrify children and disturb the nerves of female visitors." More seriously, Peale was charged with lining his own pocket in the production of award medals contracted to the Mint. Although a public domain document, copies of Official Misconduct are uncommon, and we are grateful to Roger W. Burdette for providing these scans.
Link to Official Misconduct on NNP:
https://nnp.wustl.edu/library/book/536010
Last week I discussed several numismatic database web sites from a list I'm compiling for the Newman Numismatic Portal. Here are some great additions suggested by readers. Thanks, everyone! -Editor
Paper Money Databases
Don Cleveland of Australia writes:
Martin Kaplan writes:
Thanks! Both are good ones and I've added them to the list. -Editor
NGC Databases
David Lange of Numismatic Guaranty Corporation writes:
Sorry for the omission. All of these databases are hosted on the NGC web site, ngccoin.com. While NGC itself is already on my list as a third-party grader, it does make sense to list these sub-sites separately. I would include the NGC Gallery as well. I've added them to my list and the direct links are below for readers to explore. Thanks! -Editor
NGC Coin Explorer
NGC VarietyPlus
NGC Gallery

ANS Databases

David Hill is the Francis D. Campbell Librarian at the American Numismatic Society, and he supplied these databases. -Editor
MANTIS: The ANS Collection Database: MANTIS serves as the online home for the ANS's permanent collection. Hundreds of thousands of records, related images, and other contextual data are constantly updated while new records are added regularly.
OCRE: Online Coins of the Roman Empire: Online Coins of the Roman Empire (OCRE), a joint project of the American Numismatic Society and the Institute for the Study of the Ancient World at New York University, is a revolutionary new tool designed to help in the identification, cataloging, and research of the rich and varied coinage of the Roman Empire.
CHRR: Coin Hoards of the Roman Republic: Coin hoards of the Roman Republic Online is a database of Roman Republican coin hoards mainly from the period 155 BC to AD 2. This database began life as a personal research database constructed by Kris Lockyear using a combination of published data and Michael Crawford's personal archive now housed the in the British Museum.
CRRO: Coinage of the Roman Republic Online: Coinage of the Roman Republic Online aims to provide in effect an online version of Michael Crawford's 1974 publication Roman Republican Coinage (RRC), which is still the primary typology used for the identification of Roman Republican coin types.
PELLA: Coinage of the Macedonian Kings of the Argead Dynasty: PELLA is a research tool designed to present the catalog of the individual coin types of the Argead kings from Alexander I (ruled 498–454 BC), the first of the Macedonian kings to strike coins, down to Philip III Arrhidaeus (ruled 323–317 BC), the last of the titular kings to do so. Included as well as are the numerous posthumous civic and successor coinages struck in the names of the kings.
ENL: Dar al-Kutub, Collection of the Egyptian National Library: The Egyptian National Library's catalog of 6,500 numismatic pieces – coins, glass weights, dies, medals, etc. - is the third major catalog of Islamic numismatic material held at the ENL, formerly the Khedivial Library, Egypt's most important library. This project is a result of the cooperation of the Egyptian National Library and Archives and the American Numismatic Society with funding from USAID through the American Research Center in Egypt.
Art of Devastation: A Web-based Catalogue of First World War Medallic Art: The Art of Devastation is a research tool designed to help in the identification, cataloguing, and contextualization of the abundant and varied types of non-monetary numismatic items issued during and immediately after the First World War (1914-1918). These items include art medals, commemorative medals, and tokens, but do not include military decorations.
MANTIS: The ANS Collection Database
OCRE: Online Coins of the Roman Empire:
CHRR: Coin Hoards of the Roman Republic
CRRO: Coinage of the Roman Republic Online
PELLA: Coinage of the Macedonian Kings of the Argead Dynasty
ENL: Dar al-Kutub, Collection of the Egyptian National Library
Art of Devastation: A Web-based Catalogue of First World War Medallic Art:

To read the earlier E-Sylum articles, see:
A LIST OF COIN DATABASE WEB SITES (http://www.coinbooks.org/v20/esylum_v20n37a11.html)
A LIST OF COIN FORUM WEB SITES (http://www.coinbooks.org/v20/esylum_v20n31a14.html)
A LIST OF COIN BLOG WEB SITES (http://www.coinbooks.org/v20/esylum_v20n30a28.html)
Together with Sixbid, Ex-Numis, the expert in finding lost provenances of ancient coins, has developed a new feature that gives the bidder absolute security about where his coin stems from. Every provenance from the catalog that pre-dates the year 2000 can be linked directly with the relevant Ex-Numis database entry.
Since 2016, Ex-Numis has offered private collectors, museums, and coin dealers a professional research into provenances. A sophisticated program uses leading-edge digital image recognition technology to search the Ex-Numis archive that currently contains more than a million illustrations of ancient coins. This gigantic archive stores the material from auction catalogs dating from the late 19th century up until the year 2000.
Künker in Osnabrück is the very first auction house to provide his customers with the opportunity to access the Ex-Numis archive in order to check for themselves the provenance of the coins offered in Auction 295. Every provenance from the Künker catalog that is registered in the Ex-Numis archive will be linked directly with the relevant archive picture so that the customer can see for himself that the information is in fact correct.
This feature is currently expanded. Descriptions, estimates, and results are added one by one. As a special service, Ex-Numis plans to not only record the result but also to compare this with the inflation-adjusted hammer price.
This particular feature will exclusively be available to Sixbid users.
To check out the new feature, visit the current Künker Auction 295 offering coins from the ancient world at https://www.sixbid.com/browse.html?auction=3994&category=104034 Further information on the services of Ex-Numis can be obtained from the website https://www.ex-numis.com.
If you want to research into the provenances of your own collection, just go to the site https://www.ex-numis.com/page/how-to-and-pricing.html to learn more about how to and pricing.
1. Lot 940 from auction catalogue Künker 295 stems from the following auctions: Lanz, Munich 70 (1994), no 180, Bank Leu, Zurich 22 (1979), no 296 and the John Eustace Ryan collection, Glendining, London (1951), no 1819.
2. Links direct each user immediately from the provenances to the Ex-Numis archive. Additional details like description, estimate, price realized and inflation-adjusted hammer price will be available soon.
Image-based search is an important technology which has made many advances in recent years. Ex-Numis is the first firm we're aware of to apply it to numismatics. This is a great service to buyers and sellers alike, particularly given recent changes to antiquities laws which require ancient coin sellers to document their holdings. -Editor
To read the earlier E-Sylum articles, see:
EX-NUMIS ENABLES COIN AUCTION SALE SEARCH BY IMAGE (http://www.coinbooks.org/esylum_v19n05a07.html)
FINDING PEDIGREES THROUGH EX-NUMIS (http://www.coinbooks.org/v20/esylum_v20n35a08.html)
What's the state of numismatic publishing today? Coin collectors are spoiled! Or at least it feels like we are when it comes to photographs in numismatic books, compared to fifteen or twenty years ago and more. Full color, high resolution, and visual perfection are the order of the day for 21st-century hobbyists.
In Whitman Publishing books, coin collectors are used to seeing beautifully preserved Mint State coins—well-struck examples that illustrate types, dates, and die varieties with crisp detail and generous eye appeal.
Earlier this year, though, we took a road less traveled.
In February 2017 I put out a call for "problem coins" to illustrate some of the educational warnings author Kenneth Bressett gives in his new Whitman Guide to Coin Collecting. I asked hobbyists for high-resolution photographs of PVC damage, bag marks, scratches, edge bumps, nicks, dents, and other problems caused by poor handling or storage.
The call for cull coins quickly spread throughout the hobby community. Publications like Coin World, Numismatic News, The Numismatist, E-Sylum, Coin Update, Mint News Blog, Scott Barman's Coin Collectors Blog, and Coins Weekly helped get the word out.
When Numismatic News editor Dave Harper saw our request for damaged coins, he remembered a painfully educational experience. "There are many problem coins out there," he noted in his column. "Collectors cannot be collectors for long without encountering them." He recalled a 1940-D Washington quarter he bought when he was a child. After he got the coin in the mail he took it out of its stapled 2×2 holder—and that's when he saw the deep gouge in its rim. The seller had a "no returns" policy for coins removed from their holders, so Harper was stuck with the damaged quarter. "Problem coins are educational," he wrote in his column. "I was educated by one. I expect other collectors have been, too."
In the new Whitman Guide to Coin Collecting, author Ken Bressett—longtime senior editor of the Guide Book of United States Coins, known as the "Red Book"—tells about the dangers of storing coins in polyvinyl-chloride (PVC) holders; the correct ways to handle coins; proper storage and display; and ways to avoid damage to our collections.
Instead of simply telling about the risks and dangers, we decided to show them.
I talked with dozens of collectors from across the United States and Canada, and all together they shared photographs of more than 300 coins.
Bob Evans, Bill Fivaz, Phil Iversen and Syd Martin were among those responding to the call. Thanks for everyone's help. Be sure to read the complete article online - there are some hair-raising tales of damage done over the years to otherwise highly collectible and valuable coins (both accidental and deliberate).
To read the complete article, see:
Good photos of bad coins: An example of crowdsourcing and numismatic publishing (http://news.coinupdate.com/good-photos-of-bad-coins-an-example-of-crowdsourcing-and-numismatic-publishing/)
To read the earlier E-Sylum articles, see:
IMPERFECT COINS SOUGHT FOR WHITMAN PROJECT (http://www.coinbooks.org/v20/esylum_v20n09a06.html)
NEW BOOK: WHITMAN GUIDE TO COIN COLLECTING (http://www.coinbooks.org/v20/esylum_v20n30a02.html)
Researcher Roger Burdette is investigating the International Nickel Private Patterns as described in the press release below. I was not familiar with these. Can anyone help? Contact Roger at the address below. -Editor
Numismatic research historian Roger W. Burdette is currently examining the private pattern coins and related pieces made by International Nickel Company (Inco) in 1964-65. As part of this research he requests the assistance of any collectors who might own or know of the whereabouts of Inco pieces similar to the following images:
This includes metal discs approximately the diameter and thickness of a U.S. quarter having engraved numbers and letters similar to the 18% Nickel Silver piece illustrated.
Arrangements can be made to travel to examine significant collections. Collectors with interesting Inco items can contact Mr. Burdette at "accurateye@aol.com."
Life can turn on a dime.
For a mystery man living in the Black Hills of South Dakota, an incredibly rare, slim dime has made him a millionaire twice-over, although he's not planning on joining the jet-set just yet.
His remarkable story dates back to the mid-20th century, when his father, a 35-year military man and World War II veteran, retired from the service and became a commander in the San Francisco Police Department. In that lofty position, he often mingled with the moneyed men of the Bay area, socializing and doing favors for his friends.
One of those high-brow businessmen, a banker, once presented him with a dime that carried a storied start. The banker gave his own daughter three of the same dimes, one of which she purportedly invested in an ice cream cone purchased on a San Francisco street corner. But for the police commander, it was simply 10 cents and without a thought, he tossed the plastic-wrapped coin in his cedar chest where it would sit for several decades.
Fast-forward to 1964, when the commander's 11-year-old son was exploring all the accumulations of his father's life stored in that same cedar chest. When the young boy came upon the specially wrapped dime and inquired about it, his loving father dismissed it as a novelty and said simply, "You can have it because it don't mean nothing."
So the boy shoved it in his own cardboard shoe box with his other sacred mementos. It remained there, cloaked in darkness, through his two tours in Vietnam with the 101st Airborne's Screaming Eagles, through five wives, the birth of five kids, and a 35-year over-the-road trucking career that spanned the U.S. and Canada.
Then in August, our mystery man, married five years to a fifth wife he adores, was rummaging through his Black Hills trailer home on a lonely weekend with little to do. That sunny summer day, he re-discovered his personal treasure trove filled with coins collected in his past and he decided to see if any had a value worth worrying about.
His initial online searches yielded some promising results for a 64-year-old guy earning 10 bucks an hour, all while eyeing his monthly earnings, lest he exceed the maximum that his Social Security allows.
Then he stumbled on the forgotten dime that would change his fortunes and his life, should he desire to alter the simple life he loves.
There, wrapped in plastic from so long ago, was the exquisite and exceedingly rare 1894-S Barber dime. And it didn't take the mystery man extensive research to reveal he had struck the mother lode.
And our Black Hills mystery man held in his hands only the tenth 1894-S Barber dime known to still exist on the planet.
He says his first reaction to learning the value of the coin his father had conveyed to him when he was just a boy was an expletive that began with the word, "Holy."
Then he got serious. Posting the rare coin online on a reputable private website favored by serious numismatists, he had a buyer in days. Arrangements were made for the Florida buyer to fly to Rapid City and have the coin authenticated.
Our mystery man talked to his banker, who agreed to open his financial institution's doors at 8 a.m., well before tellers and customers arrived. When he met the prospective buyer, he discovered the man was accompanied by an expert appraiser, who spent nearly an hour examining the coin and testing its metallic composition before proclaiming it, "original, brilliant, uncirculated and in mint condition."
To the simple seller's dismay, once the coin had been authenticated and he had signed a confidentiality agreement precluding him from identifying the purchaser, three men marched into the bank with suitcases filled with $100 bills.
The total purchase price: $2.4 million in cash.
"You can't imagine how much money that looked like," the startled mystery man said. And recognizing the Federal Deposit Insurance Corp. only insures bank deposits up to $250,000, he added, "You cannot imagine how many banks I've visited in the last couple of weeks making deposits."
Well, that's a great story. But is any of it true? Not a single numismatic expert is quoted and that photo invites many questions. -Editor
To read the complete article, see:
Local man's life changed by rare coin sold for millions (http://rapidcityjournal.com/news/local/local-man-s-life-changed-by-rare-coin-sold-for/article_4a1bc9d6-f156-5cc3-a3d7-169db649a3f9.html)
On 'Continental Dollar' Origins
Bill Eckberg of Florida writes:
To read the earlier E-Sylum article, see:
GORNY & MOSCH FALL AUCTIONS 249-251 : Lot 3483: 1776 Continental Dollar in Tin (http://www.coinbooks.org/v20/esylum_v20n37a24.html)
Indian Peace Medal Article Published
John Sallay of Boston writes:
Thanks. John also notified several members of Medal Collectors of America, and at least one hs already subscribed and ordered the issue. -Editor
On Marketing Coin Books
Ginger Rapsus writes:
Ken Berger writes:
To read the earlier E-Sylum article, see:
THE MYSTERIES OF MARKETING COIN BOOKS (http://www.coinbooks.org/v20/esylum_v20n37a12.html)
On Marketing The Hobby to Adults
Dick Johnson writes:
Mind you, Dick is "old school". Believe me, I considered editing his note to refer to "blogs/Twitter feeds" and "spouses" rather than "wives", etc. But despite the increasing number of female collectors in our hobby, numismatics does remain a primarily male realm. So there may be something to be said for the approach. I wouldn't stress a "get out of the house" theme, as that could apply to just about any activity. Rather, like Dick, I would highlight the positive intrinsic benefits of numismatics, such as learning, goal-seeking and investing. -Editor
To read the earlier E-Sylum article, see:
INTRODUCING PEOPLE TO COIN COLLECTING (http://www.coinbooks.org/v20/esylum_v20n37a21.html)
Smiling Jackson Lookalikes

Regarding this "Motion Picture Money' stage note, last week I wrote:

Gary Hart; Charleton Heston
David Klinger writes:
William Rice writes:

Chuck Woolery; Paul Harvey
Jeff Starck writes:
Michael Sanders writes:
Hmmm. All of these are good candidates. I started thinking Paul Harvey, but now I guess my vote goes to Chuck Woolery. Must be the game show host vibe. Thanks, everyone. -Editor
To read the earlier E-Sylum article, see:
$20 'MOVIE MONEY' BILL PASSED IN MISSOURI (http://www.coinbooks.org/v20/esylum_v20n37a33.html)
Neil and Joel Shafer submitted these great stories about the late Krause Publications cataloguer Colin R. Bruce II. Thanks! -Editor
Neil Shafer writes:
Joel Shafer writes:
Howard A. Daniel III of Virginia writes:
To read the earlier E-Sylum article, see:
COLIN R. BRUCE, II (1939-2017) (http://www.coinbooks.org/v20/esylum_v20n37a09.html)
Dick Johnson submitted these recollections about the creation of the Carnegie Hero Fund 100th Anniversary medal. -Editor
Your editor was modest in his reply in last week's E-Sylum. It was because of him that led to a chain of events resulting in this medal. Wayne had been in frequent contact with the Executive Director of the Carnegie Hero Fund, Douglas Chambers, at the time. They were dissatisfied with the quality of the Carnegie Hero Fund Award Medals currently manufactured. Chambers asked Wayne for a recommendation of a medal manufacturer that could meet their standards.
Wayne suggested two firms and mentioned my name to assist in this project. Douglas contacted me, in our conversations I pointed out how one medal maker was better than the other of the two Wayne recommended, Greco Industries. Making the Hero Award Medals was tricky because of the required raised letters of the name on the reverse of each recipient, requiring individual insert dies and individual name inserts.
Douglas wanted to inspect the plant before his final decision. He asked that I attend the first meeting as well. Hugo Greco, proprietor of Greco Industries in Connecticut gave his finest presentation as he conducted Douglas through the process. The discussions revealed the Carnegie Hero Fund wanted two medals, a revision of their award medal, and a 100th anniversary medal.
Hugo and I both recommended a special patina finish for the anniversary medal. We were unaware that a board member of the Fund was a coin collector. He wanted a proof finish. We were overruled. Actually a proof finish is easier to make, thus less costly. We recommended a talented new sculptor who had been raised and trained in Italy, Luigi Badia, to create the models for both Carnegie Medal versions. Douglas accepted our recommendation. Later he gave Greco Industries the order, who commissioned medallist Badia right away.
After the medals were made and delivered the three of us, Hugo, Luigi and myself were invited to attend the Centennial ceremonies in Pittsburgh. Hugo couldn't make it, but Luigi, I and our wives did. The two-day affair culminated with a banquet. Historian David McCullough was the banquet speaker.
I have fond memories of that event. At the banquet table was Wayne and his wife Dee, Luigi and his wife Kandy, and my wife Shirley. Also at our table was David McCullough's brother. David visited our table, where each of us had a chance to chat with him.
Now in regard to the Anniversary Medal to answer Ron Thompson's inquiry in last week's E-Sylum. The medals were not solid silver and not silver clad, but heavy silver plated. Cladding has to be done on the strip before it is blanked and struck. Platting occurs after the piece is struck. There is no edge lettering on this medal identifying composition, which is legal. If it were solid silver it would have to be so indicated. Identifying clad pieces composition is optional but usually indicating the amount and thickness of the silver.
The only edge marks are a serial number. The medals were marketed in the coin field by Cytbercoins of Pittsburgh. They tell me the entire run of 500 have been completely sold out but there is some discussion for a reorder of the medal.
A lengthy article on the Carnegie Medals with many photos and more details was in the October 2006 issue of The Numismatist.
To read the earlier E-Sylum article, see:
NOTES FROM E-SYLUM READERS: SEPTEMBER 10, 2017 : Silver-clad Carnegie Hero Fund 100th anniversary medal (http://cbt.coinbooks.org/v20/esylum_v20n37a14.html)
David Schwager submitted these thoughts in response to recent articles and topics on the current collecting landscape. -Editor
Thank you for mentioning one of my CoinWeek articles (Coin Grading Service Special Labels in the Postmodern Era) in the last E-Sylum. I have to give credit for the term "postmodern era" to my editor, Charles Morgan, who mentioned it when he assigned the article to me. See also the Charles Morgan / Hubert Walker piece "For Coins this is a Postmodern Era (or R.I.P. the Modern Era 1932 - 1982)."
You described the middle part of the article as a capsule history of an aspect of the grading industry, and that was my goal, with the help of generous sources at ANACS, NGC, and PCGS. The full story of coin grading, however, has not been told. Michael Schmidt, better known as Conder101 on web forums, wrote the impressive Third Party Grading / Certification Services and Slab / Certificate Varieties in 2003, but the book is out of print and 14 more years of history have passed since its publication. (The book is nearly impossible to find, but the ANA library has a copy. I would love to buy one.) I hesitate to mention that someone should write a book on the history of coin certification for fear that readers will suggest that I become that someone. Cataloging 700+ varieties of sample slabs was enough work without trying to learn about every holder and label every made.
Let me also echo some of Dave Harper's points on recruiting middle-aged collectors rather than children. I wrote a CoinWeek piece on this subject "Your Kids Don't Want Your Coins but I Know Someone Who Might." The 50 year old engineer or executive is a better prospect to become a member of our brotherhood than the pre-teen, but finding and nurturing this potential collector is more difficult than attracting children. Recruiting this prospect takes not broadcasting or selling, but gentle one-on-one effort, with the understanding that most will politely decline to take up a new hobby. The article concludes,
To read the complete CoinWeek articles, see:
For Coins this is a Postmodern Era (or R.I.P. the Modern Era 1932 - 1982). (http://coinweek.com/modern-coins/for-coins-this-is-a-postmodern-era-or-r-i-p-the-modern-era-1932-1982/)
Your Kids Don't Want Your Coins but I Know Someone Who Might. (http://coinweek.com/recent-articles-video/kids-dont-want-coins-know-someone-might/)
To read the earlier E-Sylum article, see:
COIN GRADING SERVICE SPECIAL LABELS (http://www.coinbooks.org/v20/esylum_v20n37a16.html)
Dennis Tucker of Whitman Publishing forwarded this job announcement for a full-time Associate Editor. Interest, anyone? -Editor
WHITMAN PUBLISHING SEEKS FULL-TIME ASSOCIATE EDITOR
Focused, creative, and detail-oriented editor sought.
The associate editor will work on books in the antiques-and-collectibles and American history fields. This is an on-site position in our Pelham, Alabama, office.
A degree in a subject related to publishing (e.g., English, communications, writing) is required.
For some projects, the associate editor will assist other editors. For other projects, the associate editor will fulfill all editorial duties, from macro to micro: project management, copyediting, photo research, working with an artist to develop an appropriate book design, editing spreadsheets and converting their data to composition-ready Word files, proofreading laid-out pages, etc.
To be considered, the applicant must have all of the following qualifications:
-- Demonstrable command of grammar and mechanics, along with an ear for clear and fluent writing
-- Expertise in Microsoft Office products in a PC environment
-- Proficiency in Chicago style, or experience adapting to different style guides
-- The ability to work quickly under deadline pressure, sometimes on multiple projects at once, without sacrificing quality
-- A calm, tactful, and confident demeanor
-- A high threshold for the inevitable tedium and frustrations of editorial work
Any of the following, though not essential, would be viewed as a plus:
-- Experience as a full-time, on-site editor
-- Experience copyediting books for a recognized publisher
-- Technical-writing experience
-- A strong background in U.S. history, world history, or the Classics
-- A high level of cultural literacy
-- Proficiency applying Microsoft Word styles to produce compositor-ready files
-- Proven ability to work with a variety of authors, from novice to highly experienced, and from good-natured to cantankerous
-- Understanding of basic U.S. copyright rules
-- Indexing experience
-- Experience creating e-publications, or expertise in HTML/XHTML
-- Adroitness with marcom
-- Photo-research experience (i.e., finding and acquiring high-quality, print-worthy images with little or no budget)
-- An active interest in numismatics and/or philately
-- Fluency in written Spanish
-- Knowledge of Mexican and/or Spanish / Spanish-American history
Qualified applicants will take a rigorous copyediting test, along with tests of essential Word and Excel skills. Applicants may also be asked to create a brief sample of the kind of writing frequently needed in the course of the job (captions, instructions, book-jacket copy, etc.).
Please email your resume and cover letter to dennis.tucker@whitman.com, or mail to
Whitman Publishing
Attn: Mr. Dennis Tucker, Publisher
1920 Dresden Drive NE, Box 191884
Atlanta GA 30319
To read the complete article, see:
This is a great opportunity for the right person. Please pass the word along to those in your networks who have have the talent and interest. -Editor
Here's another numismatic job opening, this one in New York City at the American Numismatic Association. John Graffeo, the Internet Archive scanning technician who digitized much of the ANS auction catalog holdings is heading west, leaving an open position. The ANS published this job opening by email on September 12, 2017. -Editor
After three years at the ANS—first as an intern, then as a part-time cataloger, and finally as a scanning technician—John Graffeo will be leaving the ANS. We hate to see John go, but he will still be contributing to the Newman Numismatic Portal after he is established in his new home in Denver.
Though he was located at the ANS, John was actually employed by Internet Archive. IA has now posted a job description for this position. If you or someone you know has an interest in applying, please follow the instructions on the Internet Archive site.
Here's a picture I took of John at his workstation at the ANS in February 2016. -Editor
To read the complete job description, see:
Digital Scanner (https://internetarchive.applytojob.com/apply/jobs/details/ZdNQLZJpVF?)
Accession Number. A registration number employed by museums to identify newly acquired items. Formerly, museum registrars or curators would apply such numbers with paint or India ink or otherwise mark the accession number on the edge or reverse of a medallic or numismatic item, although modern museums now consider the practice defacing the objects. The accession number remains permanently on the item while the property of the museum. Should the item ever be sold, or deaccessioned, the number is usually not removed, and such items have been observed in the numismatic market that have passed through several hands. (In one case, a medal purchased with one museum's accession number has been donated in a collection to another museum.) Had the item been stolen from the museum it is, of course, an obvious indication of ownership. Most such accession numbers can be removed professionally, but in the process the original lacquer, if any, is destroyed and the piece must be relacquered. Compare collector's mark. See also NUMBERING SYSTEM.
In the 21st century many museums have made a listing of their holdings available on the internet, usually with illustrations. Since the accession number identifies each specimen, the knowledge of this number can enable anyone to obtain the illustration (and often the description) of the specific specimen. Their entire holdings of medals and most all coins are on the American Numismatic Society's internet site for example. These can be accessed by accession number or keyword in the description.
CLASS 11.3
Looking for the meaning of a numismatic word, or the description of a term? Try the Newman Numismatic Portal's Numismatic Dictionary at: https://nnp.wustl.edu/library/dictionary
John Lupia submitted the following information from the online draft of his book of numismatic biographies for this week's installment of his series. Thanks! As always, this is an excerpt with the full article and bibliography available online. This week's subject is the father of the famous Chapman brothers, Henry Chapman Sr. -Editor
Henry Chapman Sr. (1827-1907), was born on June 17,1827, son of William Chapman () and his second wife Eliza Portens (), at Dublin, Ireland. He emigrated to America in 1848. He married Jane Hudson (1827-1891). They had two sons, Samuel Hudson Chapman (1857-1931), and Henry Chapman, Jr. (1859-1935).
The preeminent American numismatic and philatelic dealers in the last quarter of the nineteenth century to the mid twentieth century were the Chapman family, which was the first American dynasty that spanning 80 years. The family became involved in the American numismatic market beginning with Henry Chapman, Sr., who originally had been in the tea market and made the switch into the specie and money exchange brokerage market about 1868.
The specie and money exchange brokerage market in America emerged in the beginning of the eighteenth century coetaneous with Queen Anne's Act. Specie and money exchange brokers always acted in the dual role of specie broker and coin dealers. Collectors looking for the best specimens always got them from these brokers paying a nominal premium. This is largely how coin dealers operated from about 1700 to 1840 when the economic market became more complex following the progressive developments brought about through the industrial revolution. These changes brought about changes in silver, gold and copper prices, which in turn brought about changes in American Federal coinages. As the types and designs changed more collectors emerged wanting to amass sets of the previous older type coins as well as the foreign coinages circulating in America most of them as current and all available through specie and money exchange brokers.
Henry Chapman, Sr., saw the lucrative possibilities in being a specie broker and coin dealer and wasted no time developing his business. We find a notice from a correspondent of Mason in his Mason's Coin and Stamp Collectors Magazine with the initials H. C., which very well might be Henry Chapman, Sr., in the December issue of 1868, on page 100. The notice reads ; "H.C. wants 1856 nickel cent, in exchange for cent of 1793 fair condition." If this is our Henry Chapman, Sr., he already knew the rarity of the 1856 Flying Eagle Cent and that it would be fair to trade in exchange for a 1793 Cent in fair condition. The trade is certainly fair in December 1868.

Robert Chapman Patent; Chapman Brothers Coin Cabinet
The next known mention is of the Chapman brothers, i.e., Samuel Hudson Chapman and his younger brother Henry Chapman, Jr., in the numismatic industry is the filing of their patent on April 23, 1872 for a coin cabinet. The inventor appears to have been one of Henry Chapman, Sr.'s, half brothers from his father William's first marriage to Deborah Penrose, the fourth of six sons, Robert Chapman (1807-). Robert designed it as a Printer's Case-Stand for holding type in drawers, which also had a tilt out compartment for keeping matrices.
This cabinet was easily modified into a coin cabinet by Henry Chapman, Sr., who was a bit of an inventor himself and held a patent on a water extractor and as we shall see for a malt processor for drying brewer's grain. Henry Sr., apparently used this coin cabinet to sort and store his inventory as a specie broker and coin dealer. Since he saw his sons interest in the business the modified cabinet he designed was given to them for the patent to keep them in the business.
The Chapman Brothers published their first coin catalog on September 12, 1878. This catalog contained 12 pages and a cardboard stock cover that had an illustration of their patented coin cabinet on the back cover.
To read the complete article, see:
CHAPMAN, HENRY (https://sites.google.com/a/numismaticmall.com/www/numismaticmall-com/chapman-dealership)
* * * * *
The entire inventory of the Lupia Numismatic Library is for sale. Since neither the Chapman Family Correspondence Archive as a whole nor that of Hiram Edmond Deats could find an institutional or private buyer they shall, unfortunately, be broken up into parcels and sold from the NumismaticMall.com.
Every item in the Deats and Chapman Archives will be sold to anyone bidding a fair market price. Individual items will be available before the remaining archives are broken up into parcels sold at philatelic auctions in the U. S. and Hong Kong.
Check NumismaticMall.com frequently as dozens of new items with estimates will be posted daily beginning August 21, 2017 until everything is sold lock stock and barrel. Many treasures and surprises will be found, so keep looking.
All inquiries will be given prompt and courteous attention. Write to: john@numismaticmall.com.
2017-09-17 UPDATE: John Lupia reports that
This ANS press release announces the winner of the 2017 Huntington Award. -Editor
The American Numismatic Society Awards its 2017 Archer M. Huntington Award for Excellence in Numismatic Scholarship to Dr. Roger Bland.
The Trustees of the American Numismatic Society (ANS) have voted to award Dr. Roger Bland the 2017 Archer M. Huntington Award in recognition of his outstanding career contributions to numismatic scholarship. The award ceremony will be held on Friday, 20 October 2017 at 6:00 P.M. at the American Numismatic Society, 75 Varick Street, floor 11, in New York City. The event will include the Silvia Mani Hurter Memorial Lecture by Dr. Bland, entitled "How Coin Finds are Changing the face of Roman Britain: the Contribution of the Portable Antiquities Scheme," which will be preceded by a reception in his honor.
Roger Bland retired in 2015 as Keeper of the Departments of Prehistory & Europe and Portable Antiquities & Treasure at the British Museum. He was formerly a curator in the Department of Coins and Medals and was seconded to the Department for Culture, Media and Sport from 1994 to 2003. Dr. Bland founded the Portable Antiquities Scheme, a project to record all archaeological objects found by the public in England and Wales, and is responsible for the operation of the Treasure Act. He is Visiting Professor at the University of Leicester, Vice President of the Royal Numismatic Society and a Fellow of the MacDonald Institute for Archaeological Research, University of Cambridge. He was President of the British Numismatic Society from 2011–16.
Dr. Bland completed his Ph.D. on The Coinage of Gordian III from the mints of Antioch and Caesarea at University College London in 1991 and has since published more than 200 books and papers on numismatics. Among the many honors and awards conferred on him are the Royal Numismatic Society Silver Medal in 2014, the French Numismatic Society's medal in 2013 and the President's medal of the British Academy in 2016. He was made an Officer of the British Empire in 2009.
"Dr. Bland's research and published work on Roman Britain and its coin hordes has set new standards for numismatics and archaeologists," says the Chairman of the Society's Huntington Committee, Dr. Jere Bacharach. "The committee was particularly impressed by Dr. Bland's ability to combine outstanding research with a heavy load of administrative work. The quality of his scholarship made him an obvious choice for this prestigious award. All of us in the numismatic community are indebted to him for his numerous contributions to our field of study, and we are delighted to present him with the 2017 Archer M. Huntington Award."
The lecture will begin at 6:00 P.M. It will be preceded by a reception at 5:30. RSVP required to membership@numismatics.org,?or 212-571-4470. ext. 117.? Government issued photo I.D. required for entry.
A subscription dinner will be held following the event at a nearby restaurant. Pre-registration is required. Contact membership@numismatics.org for details.
The Archer M. Huntington Award, first presented to Edward T. Newell in 1918, is conferred annually in honor of the late Archer M. Huntington, ANS President from 1905 to 1910, in recognition of outstanding career contributions to numismatic scholarship. The medal was designed in 1908 by Emil Fuchs to commemorate the 50th anniversary of the founding of the American Numismatic Society.
To read the complete press release, see:
Dr. Bland Receives 2017 Huntington Award (http://numismatics.org/huntingtonaward2017/)
Here's one silver dollar most collections lack: with only five made, the suicide spy dollars are more rare than 1804's. -Editor
Dinosaur bones and George Washington's fake teeth are nice, but how about a tiny suicide syringe hidden in a silver dollar and designed for spies working in enemy territory?
What about a piece of the wreckage of an American spy plane that President Dwight D. Eisenhower claimed didn't exist until its pilot was paraded in front of the cameras by the Soviet Union?
These are some of the new items that will be on display at the International Spy Museum, one of the hottest museum tickets in the nation's capital.
The museum on Wednesday announced it has been bequeathed the world's largest private collection of espionage artifacts, more than 5,000 pieces — tripling the number of the facility's accumulated treasures. The donation came from former businessman and author H. Keith Melton, who has scoured the world for decades acquiring a massive collection of spycraft items.
It includes weapons, escape and evasion devices, artifacts used for concealment and cipher machines. Also: clothing worn by famous Cold War spies, disguises, secret writings, covert listening devices, radios hidden in other objects and spy cameras.
Melton told a small group of reporters that one of his goals was to help recognize the intelligence field's historical significance, and to disentangle it from global politics.
"We have very credible adversaries and we should never be dismissive of them," said Melton, a Naval Academy graduate who became a successful McDonald's franchise owner in Wichita, Kansas, and began collecting.
Although he collected for 45 years, Melton, a founding board member of the Spy Museum, moved into high gear after the Berlin Wall came down in 1989 and the Soviet Union collapsed soon afterwards.
Melton won't say how he acquired many of the items, such as the hollowed out silver dollar that contained the suicide syringe.
Reportedly only five were made at a biological weapons operation at Fort Detrick, near Frederick, Md., and contained saxitoxin. That deadly neurotoxin is found in shellfish; President Richard M. Nixon banned its military use in 1969.
Francis Gary Powers had one of the coins with him when his U2 spy plane was shot down on May 1, 1960, during a CIA mission over the Soviet Union. That coin is on display at a counterintelligence museum in Moscow.
So how do they know if the poison still works? -Editor
To read the complete article, see:
Move over James Bond, spy museum's collection just got a lot bigger (http://www.mcclatchydc.com/news/nation-world/national/article173112001.html)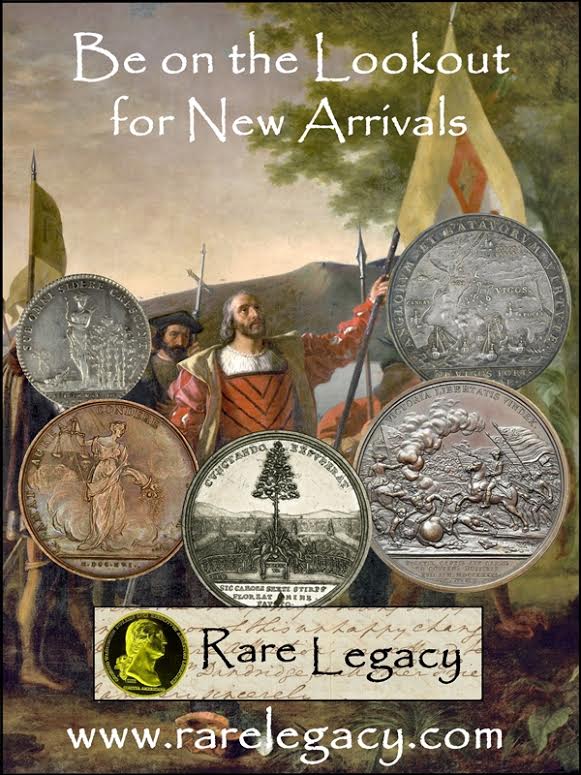 Believe it or not, there are millions of coins in circulation right now that are worth far more than their face value. We've rounded-up some of the most valuable US, UK and European examples to give you an idea about what to look for when you're home and away. Study them well and make sure you double- and triple-check your change in future.
To read the complete article, see:
Got any of these? Small change that's now worth a fortune (http://www.msn.com/en-us/money/personalfinance/got-any-of-these-small-change-thats-now-worth-a-fortune/ss-AAqimyT)
Dennis Tucker also forwarded the slide show, with the following comments. -Editor
I found this bit of "numismatic fake news" interesting: The article's text says:
Obviously this is just a filled die and not an "error coin"---not worth much, if anything, to a numismatist. And of course while Kansas has a government, and might even occasionally release statements, it doesn't have a "state mint."
The article floats some other misleading ideas (e.g., 1955 doubled-die cents and 1943 "copper pennies" are found in circulation). But it's still fun to see coins being ballyhooed in non-numismatic circles.
Are there other numismatic mistakes or misstatements in the piece? Have a look and let us know. -Editor
Here's a selection of interesting or unusual items I came across in the marketplace this week. Tell us what you think of some of these. -Editor
1746 Lucerne Merit Medal in Gold

Switzerland / Switzerland Lucerne 1746 Merit Medal Gold only known in silver by J. Brupacher. Two lying, wild men with sword and palm branch hold the crowned city-label, decorated with palm and laurel branches, on decorated cartouche / city view, above it Madonna and Child enthroned on clouds and putto with laurel wreath. Wiel. 166, Haller 1090, SM 816. 39 mm, 34.5 g. Of the greatest rare specimen with fine tint, excellent. It is an unknown gold strike
The "Wild Man" talers are an interesting series and this "Wild Man" medal is something I hadn't seen before. The elaborate and intricate scenes are common for coins and medals of the day. -Editor
To read the complete lot description, see:
Switzerland / Switzerland Lucerne 1746 Merit Medal (https://www.muenzenonline-auktion.ch/catalogDetail/detail/e-live-auktion-no.7-1504085985/Luzern-1746-1504091004)
1921 Belgium Socialist Newspaper Token

Description: One 1921 Belgium Ghent Token 5 Francs Socialist Newspaper.
Anyone starting a collection of socialist newspaper tokens? -Editor
To read the complete lot description, see:
1921 Belgium Ghent Token 5 Francs Socialist Newspaper (https://www.invaluable.com/auction-lot/-1-c-115426EB8A)
General Motors Pontiac Medal

Description: PONTIAC GENERAL MOTORS MEDAL
To read the complete lot description, see:
Lot 463: PONTIAC GENERAL MOTORS MEDAL (https://www.invaluable.com/auction-lot/-1-c-B194691BC7)
I hadn't seen this piece before. When was it made? 1950s? I know the name Pontiac comes from the Indian Chief, but what does "Chief of the Sixes" mean? Six-cylinder engines? I located the following listing online. -Editor
That's "W & H" for Whitehead & Hoag. -Editor
To read the complete item description, see:
1950s Pontiac 'Chief of the Sixes' Token (http://www.tias.com/6859/PictPage/3924073345.html)
Frisco S & M Theatre Token

Description: FRISCO S & M THEATRE TOKEN
Video arcade token? Peep shows? -Editor
To read the complete lot description, see:
Lot 554: FRISCO S & M THEATRE TOKEN (https://www.invaluable.com/auction-lot/-1-c-F204F30823)
David Lange of Florida submitted these two interesting mystery items for readers. Can anyone help? -Editor
I have a couple of requests for information about mystery items:
Treasure Albums

Ebay has been offering several of these rolled out cents commemorating "Treasure Albums - Originators of the Album Concept in Coin Collecting." Curious, I acquired this elongate on various dates of Lincoln Cents ranging from 1944-57, and most examples are well toned. The address in Riverside, CA includes a Zip Code, so it can't be earlier than about 1964. I suspect it dates from the mid-late '60s, but I can't find any information, and I don't know of any coin albums by that name. There was a line of plastic coin albums published by Ticker and Treasure in 1963-65, but that company was in Chicago.
H.M.L. 1955 Double Die Cent Envelope
The other mystery item is a 2-inch square paper coin envelope imprinted in red for a 1955 Double Die Obverse (DDO) cent. I acquired a stack of almost 50 pieces, but I don't know who produced it or what the "H.M.L. No." is. It's difficult to imagine a dealer having so many of this scarce variety, but the text appears to have been some sort of inventory control information.
I'm hoping someone can shed light on one or both of these items.
Tuesday, September 12, 2017 was the meeting night of my Northern Virginia Numismatic social group Nummis Nova. Howard Daniel and I were the hosts. We'd chosen Legal Seafoods at the Galleria in Tysons Corner. I arrived around 6:15 to a nearly full house.
I took one of the empty seats between Roger Burdette and Mike Packard. Robert Hoppensteadt and Howard were across from us and soon Julian Leidman took the last seat on the end next to Robert.
We had three guests with us, although one of those was actually a former regular, Bill Eckberg. He'd retired to Florida a few years back, and was in town visiting after evacuating with his wife ahead of the approaching hurricane. It was great to see him and chat for a while.
Wayne Herndon's guest was a banknote dealer visiting from Israel. Gene Brandenburg and Dave Schenkman brought their frend Mike Tresansky. Rounding out our party were Ron Abler, Eric Schena, and Steve Bishop.
I didn't have any numismatic items to display, but I passed around some literature - the newest Kagin's sale catalog, and the latest issue of Bo Tales, the official publication of the Original Hobo Nickel Society.
Here are some photos of our group.

My dinner - the Salmon Bowl
From left clockwise: Wayne Herndon, Wayne's guest, Eric Schena, Dave Schenkman; Jon Radel, Ron Abler
Roger and I had a good discussion about his current research into the International Nickel Company private patterns. Ron Abler and I discussed the Newman Numismatic Portal and his work to provide images from his Centennial medals book for the NNP image database.
Coin-Covered Siamese Tobacco Pipe
Howard's building a retirement home in Port St. Lucie, FL. It fortunately survived the hurricane well, although the new landscaping was now a mess. He passed along this interesting coin-encased pipe. I'd never seen anything like this.
Howard adds:
Eric Schena's Italian World War I Service Medal
I didn't get a chance to speak to Eric Schena, who was seated at the other end of our table, but I saw his exhibits passed around. He writes:
Steve Bishop's Selections
Steve Bishop has wide-ranging collecting tastes. His displays for the evening included toned and slabbed Morgan dollars, medals and Russian coppers. He provided these images. Thanks!

1880-CC Morgan PCGS MS64 Toned

1887 Morgan NGC MS65 Toned

Ralph Waldo Emerson Plaque by Brenner
Excellent plaque. Brenner was a master of portraiture.

1907 Schurz Plaquette by Brenner

1756 SPM 1 Kopeck Overstruck
I couldn't see the details in the restaurant's dim light, but the undertype shows clearly in the photos.

1796 EM 5 Kopecks NGC MS63BN
A beautiful coin. Thanks, Steve!
Fantasy CSA ID Tag
Dave Schenkman passed around this interesting item. Even in the dim light I suspected it was a counterfeit because of the poor date. But I couldn't make out the markings in the other side. I got a better look at the end of the evening. Dave explained the piece, a fantasy Confederate ID tag, and told me about an article he'd once written about them (which he kindly provided for publication here - see the article following this one).
Here are some more images of the group.
Facing camera, left to right: Mike Tresansky, Steve Bishop, Bill Eckberg, Jon Radel, Ron Abler; Back to camera: Dave Schenkman, Eric Schena, Wayne's guest, Wayne Herndon.
From the far end of the table, looking up. from left, clockwise: Mike Tresansky, Steve, Bill, Jon, Ron, Mike Packard, Roger; Julian, Robert, Howard, Wayne Herndon, Wayne's guest, Eric, Dave, Gene.
Before leaving I spoke for a bit with Wayne Herndon. My sons Chris and Tyler have been working part-time for him at his Wizard Coin Supply warehouse.
It was another great night of numismatic fellowship, although I didn't manage to get around the table to mingle as usual. The food and drinks were excellent, and I'm glad our choice worked out. Many thanks to Howard for handling the legwork. 'Til next month!
MODERN FANTASIES PLAGUE HOBBY
David E. Schenkman
"If it looks too good to be true, it probably is." Most of us have heard this saying at one time or another, and never is it more pertinent then when contemplating the purchase of an exotic token or medal relating to the Civil War. In recent years this segment of the hobby has been plagued with fantasy items.
Pieces similar to the example illustrated herein have been around for two or three years now. I first encountered one when it was offered in a numismatic auction, described as a "Rare Confederate ID Tag. Engraved on the reverse of a well worn 1861 New Orleans Mint half dollar. Pierced at the top for suspension. The coin is slightly dished."
Following the description, the cataloger commented as follows: "collectors always have to be wary of hand engraved items because of the obvious opportunity for chicanery. However, the engraving on this piece appears to be period. It has been examined by several `experts' in Civil War dog tags and the like, and the consensus seems to be that this is a genuine piece made as an id tag in the post-war period."
Although the auctioneer was fooled at first, after publication of the catalog he determined that the piece was not genuine and withdrew it from the sale. Since that time many, many collectors have been deceived by these "CSA ID Tags."
It is easy to understand why fantasies such as this are so attractive to collectors. They look old and are extremely deceptive. And, practically no Civil War era metallic items exist from the Confederate States, so they are quite desirable.
Imagine yourself at an antique mall or flea market, wandering down the aisles, when suddenly you spot a dirty coin holder. Picking it up, you are reading the inscription when the owner comes over. You ask him about it and he replies that he recently purchased it in an estate sale (some of the stores I've heard are much more elaborate than that). He doesn't know much about coins and tokens, but needs money and will sell it for just ninety dollars. You quickly pay him and walk away, thinking that you've made the buy of a lifetime.
During the past two years I've received several letters and phone calls from the purchasers of pieces such as this. In some cases I haven't been able to convince them that they have been taken. People seem to believe what they want to believe, and I guess it isn't easy for anyone to come to grips with the fact that he's been cheated.
The illustrated piece was donated to the Token and Medal Society's reference collection by Robert L. Williams. It is an 1860-O silver dollar (actually it is a counterfeit coin, as are all those I've examined) with the letters CSA on the reverse, across the eagle's shield. Around the eagle it reads, in incuse script, LT. COL DORSEY PERACLER / 1 ST NORTH CAROLINA REGIMENT (the surname might be PERADEN or something similar).
The maker of the fantasies punches a crude square hole in them, near the edge. I assume his intent is to give them the appearance of authenticity, since they are supposed to be soldiers' identification tags. Obviously his strategy works. Last year I was sent one of these items by a coin collector who had purchased it for sixty dollars at an antique show. He became suspicious after reading a column I wrote in another publication, and wanted me to authenticate it. The inscription on the piece is COL. JOSEPH MAYO JR. / C.S.A. / 3 RD . VA. INF. I was amused to see, when I examined it closely, that Miss Liberty is smoking a pipe. It is faint, and can be easily overlooked, but it definitely is there.
A small hoard of silver coins has been uncovered in the playground of a school on the grounds of a medieval castle in Northumberland, England. Thanks to Phil Mernick on London for passing the story along. -Editor
From Viking silver to Roman bronze, amateur treasure hunters in Europe locate all kinds of buried treasures with their metal detectors. Now, a new hoard is making headlines: As the ChronicleLive reports, the caretaker of a primary school in Northumberland, England used his own electronic device to find a stash of Medieval-era silver coins buried underneath the school's playground.
The discovery occurred at Warkworth Church of England Primary School, in the tiny village of Warkworth. The school sits near a well-preserved medieval castle, which was once owned by the House of Percy, a powerful noble family.
"The collection was found in the playground by the caretaker who had asked to metal detect and was granted permission," Fred Wyrley-Birch, director of Newcastle auctioneers Anderson & Garland, who will auction off some of the coins, told Mental Floss. "The hoard was then declared a treasure trove, and was valued and authenticated by The British Museum." The cache consists of 128 silver coins forged during the 15th and early 16th centuries, a period of transition in England from the Medieval era to the Renaissance era. It includes groat and half-groat coins, which date back to the reigns of monarchs King Edward IV and King Henry VII, and nine coins from the 1460s associated with Charles the Bold, Duke of Burgundy. Together, they're worth £11,000 (nearly $15,000 US).
The British Museum didn't opt to purchase the silver currency, so the primary school caretaker and the landowner, the Diocese of Newcastle, agreed to split the buried treasure. On Wednesday, September 13, Anderson & Garland will sell 66 coins at auction, all of which belong to the Diocese.
"The collection is a rare opportunity to buy interesting coins that have been underground for 500 years," Wyrley-Birch says. "Most types of treasure troves are kept for the nation and placed in a museum, but for unknown reasons, this one has been given back."
To read the complete article, see:
English School Caretaker Discovers Medieval Coin Hoard Buried in Playground (http://www.msn.com/en-gb/news/uknews/english-school-caretaker-discovers-medieval-coin-hoard-buried-in-playground/ar-AArQw9h)
This lengthy press release on the Hirsch auction 333 highlights several interesting coins and medals featuring hunting scenes. -Editor
The hunting prince
Why do so many Baroque coins and medals refer to hunting? This question comes to mind due to the Hirsch Nachf. sale 333 on September 21, 2017, in which the collection of a hunter (and collector) will be auctioned off. It contains a large It contains a large variety of Baroque hunting scenes .
The Baroque prince: Instantly we visualize a grand castle with an impressive state bed at a central location, a carefully arranged garden setting with expensive banquets and even more expensive ballets staged, intrigues, hoop skirts, not to mention the beehive wigs that make their wearer appear to be even taller. And all the time we forget that the whole Baroque court community was keen to leave all that ceremonial behind and go for a ride through nature as a hunter and a huntress.
((01 – Lot 3157. Habsburgs. Ferdinand II, 1619-1637. Triple jagdtaler 1626, Breslau. Rv. The emperor with plume hat riding l., behind him hunters and two hunting dogs at the gates of Vienna. Extremely rare. Very fine to extremely fine. Estimate: 20,000 euros. From Hirsch Nachf. sale 333 (September 21, 2017).))
When this triple jagdtaler featuring the portrait of Ferdinand II was minted, the small hunting lodge that Louis XIII had built in Versailles was only three years old. All over Europe, the princes were pursuing the battue to take their mind off things. On their own or with a small entourage, they engaged in a privilege that distinguished the nobility from the common people.
For the large game was a prerogative of the high nobility. The lower clergy and the bourgeoisie were allowed to shoot a hare or a roebuck, but the wild boar and especially the deer was for the sovereign alone.
((02 – Lot 3286. Stolberg. Johann Martin, 1638-1669. 2 ducats 1646, Rottleberode. Av. Deer standing l. at a column. Extremely rare. Very fine to extremely fine. Estimate: 7,500,- euros. From Hirsch Nachf. sale 333 (September 21, 2017).))
From very early on, the stag thus became one of the animals which were frequently depicted on coats of arms, for instance on this coin of Johann Martin von Stolberg-Stolberg. The counts of Stolberg already showed a stag in their coat of arms prior to 1429.
((03 – Lot 3166. Austrian Estates. County of Sporck. Franz Anton, 1679-1738. Gold medal 1723 of 1 1/2 ducats. Av. St. Hubert kneeling in front of a deer, flanked by a horse and two hunting dogs. Rv. Eagle, a hunting horn around its neck as well as the medal for St. Hubert. Extremely rare. Extremely fine. Estimate: 5,000,- euros. From Hirsch Nachf. sale 333 (September 21, 2017).))
And so the stag became something like the quintessential hunting pleasure, as we can see on this medal that was commissioned by Franz Anton, Imperial Count of Sporck. It features St. Hubert, patron of both the hunt and the huntsmen. St. Hubert is said to have converted as he saw a cross standing between the antlers of a stag he was just chasing.
Franz Anton von Sporck was a keen hunter himself, who had brought the parforce hunt to Bohemia on his return from the court of the Sun King. For himself and his descendants he paid Emperor Leopold I 120,000 gulden for the right to kill eighteen pieces of game – half stags, half wild boars – in the imperial hunting district near Lissa every year. He admitted his ruler friends, who accompanied him on the hunt, in his Order of St. Hubert. Its members belonged to the hunting elite of Europe: Emperor Charles VI, King Frederick August II of Poland and King Frederick William I of Prussia were decorated with Franz Anton von Sporck's Order of St. Hubert.
((04 – Lot 3183. Hesse-Darmstadt. Ludwig VIII. Jagdtaler 1751, Darmstadt. Av. Stag chased by hunting dogs. Rv. the handler of the hunting pack galloping. Very rare. Almost extremely fine. Estimate: 7,500,- euros. From Hirsch Nachf. sale 333 (September 21, 2017).))
Parforce hunting was therefore not only a princely pleasure, but also a status symbol that brought ruin on more than one ruler. One of these was Ludwig VIII von Hesse-Darmstadt, who entered history not only as the hunting landgrave; he also initiated the most extensive coinage featuring hunting motifs.
((05 – Lot 3169. Hesse-Darmstadt. Ludwig VIII, 1739-1768. 2 ducats no year (around 1750), Darmstadt. Av. Parforce hunt for a twelve-pointer. Rv. The twelve-pointer being caught by three hunting dogs. Very rare. Extremely fine to FDC. Estimate: 10,000,- euros. From Hirsch Nachf. sale 333 (September 21, 2017).))
Ludwig, too, was enthusiastic about parforce hunting, as we see on this double ducat: The stag is being hunted by the dog pack that is pushed by the whipper-ins with their whips.
((06 – Lot 3178. Hesse-Darmstadt. Ludwig VIII, 1739-1768. Hirschtaler no date (around 1750), Darmstadt. Av. Deer in front of Kranichstein Castle. Rv. Stretched deer hide (= deer skin) with allusive saying regarding cuckolded husbands. Very rare. Extremely fine. Estimate: 4,000,- euros. From Hirsch Nachf. sale 333 (September 21, 2017).))
We do not see the prince himself on these coins. He rides further back, at the head of the courtly hunting party, through a staged landscape. To him, the act of hunting is not only sport and pleasure, but also a Baroque artistic synthesis that appeals to as many senses as possible.
The elaborate hunting music that accompanied the event was of course an indispensable element in this context. The prince becomes active only when the deer is run down and surrenders. Then it is the privilege of the ruler to kill it...
((07 – Lot 3184. Hesse-Darmstadt. Ludwig VIII, 1739-1768. Double jagdtaler 1765, Darmstadt. Av. Parforce hunt in front of Dianaburg Castle. Rv. Standing thirty-two- pointer. Rare. Very fine. Estimate: 2,000,- euros. From Hirsch Nachf. sale 333 (September 21, 2017).))
...or grant it amnesty, as happened to the royal thirty-two- pointer, who went down in hunting history as the "Battenberg stag". The animal was captured alive on November 11, 1763. A specifically designed car then transported it to a park near Darmstadt, roughly 200 km away, where it was shot in 1769 a year after Ludwig VIII had passed away.
((08 – Ludwig von Württemberg after the hunt at Bebenhausen. Oil painting, Württembergisches Landesmuseum. Photo: KW.))
In addition to parforce hunting, the hunt with the help of fences was extremely popular in Baroque times. It posed less stringent demands on the royal hunter's fitness. Prior to the hunt proper, assistants marked out a small, manageable area with wooden fences and covers made of cloth. The game was driven there. The court ceremonial laid down in every detail who was actually allowed to shoot it – usually, that was the sole privilege of the prince, providing he did not have a visiting dignitary of equal rank from abroad.
((09 – Detail of the painting above. Photo: KW.))
At the scene of the kill, in the presence of the noble hunting party, the killed animals were gralloched and disemboweled.
((10 – Detail of the painting above. Photo: KW.)) The intestines were given to the dog pack.
((11 – Lot 3254. Saxony. Medal 1719 on the wedding of Electoral Prince Friedrich August with Archduchess Maria Josepha of Austria. Av. Artemis as huntress with spear, quiver, and hunting dog. Rv. Water hunt in front of the Dresden cityscape. Very rare. Extremely fine to almost FDC. Estimate: 5,000,- euros. From Hirsch Nachf. sale 333 (September 21, 2017).))
Such hunts were an integral part of virtually every major Baroque festivity, including the wedding between the Saxon successor to the throne, Friedrich August, and the daughter of Emperor Joseph I, which was celebrated in Dresden.
The festive event lasted seven days. Each day was devoted to a particular deity that inspired the relevant pleasure the court was enjoying. Diana's day was dedicated to the hunt, more specifically to a special form of the courtly hunt that was particularly pricy: the water hunt. The whole court community went on a lavishly equipped ship for such a water hunt. In Bavaria, a replica of the Venetian bucentaur had been built for this very purpose. An expensive purchase, but to August the Strong, money was probably no object, either. From aboard the safe vessel, the wedding company was now shooting at the stags and the wild boars, which were driven into the water by the beaters.
The hunt was a costly enterprise not only for the prince. It was a great burden for his subjects, for the game devastated the fields of the peasants. If a furious farmer killed such a pest, he was facing a fine, imprisonment and / or corporal punishment. Adding to this was the socage. Individual farms were obliged to keep and train hunting dogs. Others had to produce the wooden elements for the hunt with fences, or serve as drivers, which was not completely free of danger, by the way. During the 1848/9 revolution it became clear to see how much people actually hated the princely hunt. Using axes and scythes, peasants attacked and plundered the forestry offices. They burnt down the lists of socage services stored there, and virtually organized their own battues to get rid of the loathed wild boars and deer.
The assembly meeting in St. Paul's Church took account of this concern to the peasant population when it abolished the princely privilege and granted the landlords the right to hunt on their own grounds.
((12 – Lot 3164. Habsburgs. Franz Joseph I. Gold klippe 1898 on the hunt on the occasion of the 50th reigning anniversary. Unique. FDC. From the personal possession of Franz Joseph I. FDC. Estimate: 2,500,- euros. From Hirsch Nachf. sale 333 (September 21, 2017).))
And so it was quite a political demonstration that the Austrian Emperor Franz Joseph I, who rose to power on December 2, 1848, initiated a large-scale revival of the hunt.
((13 – Hunting trophies of Emperor Franz Joseph I in his summer retreat in Bad Ischl. Photo: Ilya Kuzhekin. CC-BY 3.0.))
And the vast amount of hunting trophies that astound the visitor of the imperial villa in Bad Ischl are by no means a mere curiosity, but a demonstration of the power and the conservative attitude of the ruler. This is a far cry from modern, responsible hunting.
All coins and medals illustrated here form part of the Hirsch Nachf. sale 333 on September 21, 2017. They stem from the collection of a keen collector and huntsman. The auction is available online e.g. at Sixbid: www.sixbid.com/browse.html?auction=3966
For more information please contact the Hirsch auction house staff at info@coinhirsch.de or visit the Hirsch website: www.coinhirsch.de .
This Stack's Bowers blog article by Chris Chatigny (published September 13, 2017) discusses and interesting siege piece from the 1873 Spanish civil war. -Editor
Spain hosts a diverse group of constituent regions, which over the centuries (and even to the present day) have sometimes jockeyed for independence. This World Coin of the Week from our October Collectors Choice Online Auction reflects one such revolutionary moment, the Cantonal Revolution of 1873. The desired outcome would have been a group of highly autonomous Cantons and can be likened to a radical form of federalism - radical in the sense that it advocated for the redistribution of wealth. This revolution began in July of 1873 in the southeast region of Cartagena. Government forces besieged the city, with the fledgling revolution capitulating just six months later in January of 1874.
During the siege, the revolutionary government requisitioned silver and minted coinage. Two types were minted, a 2 ½ Pesetas (10 Reales) and a 5 Pesetas (20 Reales). The piece described here is the larger of the two. The design is rather simple, though well produced given its status as siege coinage. The obverse features a central design of a small five petaled flower above "SETIEMBRE / 1873" the outer inscription states: "CARTAGENA SITIADA POR LOS CENTRALISTAS" (Cartagena besieged by the centralists). The reverse displays a similar central design: a small five petaled flower above "CANTONAL." The outer inscription states: "REVOLUCION" above two rosettes and "CINCO PESETAS" below. This example has the added interest of rotated dies (130 degrees).
To read the complete article, see:
Spain Cantonal Revolution Coinage (http://www.stacksbowers.com/News/Pages/Blogs.aspx?ArticleID=2681)
A coin and note collector braved the streets of London last night to get his hands on some of the first £10 notes - and he's already doubled his money.
First in the queue was Seamus O'Dwyn, from Surrey and he has already made more than £250 from selling the new plastic tenners.
The 49-year-old coin and note collector arrived at 6.30pm last night to make sure he was able to pick up a bundle of the new notes which features author Jane Austen.
He said: "I wanted to be one of the very first people in the country to touch them. I've already sold 26 on eBay at £19.50 each to buyers in place like Australia and Singapore."
He claims that most of the buyers are from overseas and that there isn't much demand in the UK.
The cash fanatic also plans to give some notes away to charity too.
He was one of hundreds of people who queued up at the Bank of England this morning, with the doors opening at 8am.
To read the complete article, see:
NOTE WAY!Man queues for hours to get hands on first new £10 notes – and makes £250 within hours by selling them on (https://www.thesun.co.uk/money/4462392/new-10-plastic-bank-of-england-queues/)
We now have some new Jane Austen polymer £10 banknotes in stock.
We will load them onto the site under B415.
B415 AH prefix unc £15 + £1 post - if you require 2 notes + £2 post recorded (no matter what the computer says)
B415 AH different prefixes, but, matched serials per pair £35 + £2 post recorded.
We have recorded the following prefixes so far:
AA, AE, AH, CA, CB
Please report what prefixes you see. Buying AA01 and any mid prefix 01's
It seems that many in the huge queue at the Bank of England yesterday expected to get AA01 prefix notes, this has not been the case for over ten years!
We hope to get some AA01's in due course and will email when we do so.
We will of course, advise when the Scottish polymer £10 notes become available - if you want us to hold your order to marry them all up together, let us know.
To visit Pam's web sitee, see:
http://britishnotes.co.uk/
The Queen will be presented with the first new tenner - with serial number AA01 000001. Prince Philip will be given the second and Theresa May the third.
Collectors will be on the hunt for very low serial numbers - those beginning AA01. The lowest number of the new £5 note issued to the public, AA01000017, sold for £4,105 at a charity auction last year.
Popular serial numbers for the new £10 note are expected to be the birthday of Jane Austen, 16 121775, and her death, 18 071817.
To read the complete article, see:
Everything you need to know about new plastic £10 note - including which serial numbers could make you a tidy profit (http://news.sky.com/story/everything-you-need-to-know-about-new-plastic-10-note-including-which-serial-numbers-could-make-you-a-tidy-profit-11033303)
For most of the world's population, bank notes are an everyday part of their lives, and few give a second glance at the notes in their pockets. For those of us who ardently collect bank notes as an activity, we admire and value them as part of an amassed collection. In my case, I routinely write about bank notes as part of my activities, concentrating on the designs of these instruments of currency which take on a very different meaning to the countries these bank notes are issued from. Bank notes and coins often carry the task of ambassador for their respective countries when taken outside their borders, and governments are well aware of this. Our notes, for the most part, carry messages of strength, artistry, culture, financial and political stability, and national pride, as well as honouring personalities living and passed. This is done to great effect most of the time. However, one talented artist has concentrated on the framework of bank notes to use in his own artwork, and has done so admirably.
Contemporary artist Santiago Montoya has taken the use of bank notes in art to a new level. Utilising their colour, design, and patterns, he has created larger designs and familiar motifs using elements of specific bank notes.
As a collector of bank notes, what immediately catches your eye are the more familiar ones. Yet in addition to those U.S. dollars and Chinese renminbi are the more obscure (and sometimes long-ago) notes issued in such countries as North Korea, Brasil, Cuba, Indonesia, or Latvia. Part of the joy of viewing these pieces from the standpoint of a bank-note enthusiast is being able to identify the many notes used in a particular display or work. Montoya's eye is very keen in regard to using a specific note to achieve the most effective outcome, especially for a composite of a more familiar image, and this is most apparent with his creation of world maps. The results—derived from the manipulation of the notes, their repeated "re-contextualising," the amassing together of notes of a particular colour, and the addition of the element of gradient colour shifts—form a unique and innovative concept. This conjures new images of many already familiar designs or sights, such as (but not limited to) flags, maps, or portraits.
To read the complete article, see:
The art of money: When bank notes become the focal point of creativity (http://news.coinupdate.com/the-art-of-money-when-bank-notes-become-the-focal-point-of-creativity/)
To read the earlier E-Sylum articles, see:
SANTIAGO MONTOYA'S MONEY-INSPIRED ART (http://www.coinbooks.org/esylum_v15n49a25.html)
LONDON SHOW OF ARTIST SANTIAGO MONTOYA'S MONEY MOSAICS (http://www.coinbooks.org/esylum_v19n09a37.html)
Half a dozen men crowd round one of the many small colourful wooden shacks off a main street in Hargeisa, Somaliland, shouting and arguing over the quality of khat – a mild narcotic that has been likened to both coffee and cocaine – that they've just been hastily handed by the vendor.
Customers quickly come and go, grabbing bundles of the green leafy, legal plant that they deem good enough before punching digits into phones and disappearing as quickly as they came. "We need to do everything quickly, and paying with cash here is slow," Omar, one of the khat sellers says as he chews on the green leafy plant himself. "It keeps people calm if they can get their khat quickly."
No cash is transferred, and there's not a credit card in sight. But customers haven't got their daily khat fix for free; they've paid using their mobiles, transferring money on the sandy Somali street in seconds with little more than a mobile phone and a few numbers.
There are not many things tiny Somaliland can claim to be a world leader in, but cashless payments might be one.
This shift away from cash is in part due to the rapid devaluing of the Somaliland shilling, the breakaway self-declared republic's own currency which now trades at around 1 USD to 9,000 shillings. A few years ago it was just half that. Somaliland broke away from Somalia in 1991 at the start of the country's deadly civil war – a conflict that has continued in different forms to this day.
The shilling also experienced a turbulent beginning. Introduced in 1994 it was widely used to finance weapons and the region's war against armed groups, before later being printed on demand by officials to further political aims in the breakaway republic, resulting in an almost constant devaluing of the currency year by year.
With denominations of 500 and 1,000 being the most common, just paying for a few groceries can require a wad of notes, while a medium-sized transaction requires a bag stuffed with the currency.
As for moneychangers who make their living exchanging US dollars and euro to shillings on the street, wheelbarrows are often used to move the piles of notes from one street to the next.
With no internationally recognised banks, no formal banking system and ATMs somewhat an alien concept, two private companies – Zaad which was launched in 2009, and the newer e-Dahab – have filled the void creating a mobile banking economy where money is deposited through the companies and stored on phones, allowing items to be bought and sold with personalised numbers.
To read the complete article, see:
The surprising place where cash is going extinct (http://www.bbc.com/future/story/20170912-the-surprising-place-where-cash-is-going-extinct)
The other day, I bought a book on Native American women healers, a Three Stooges DVD and a scarf at the "Changing Hands Rummage Sale" at Unity Church on Prince Street. My purchases cost $6. I paid with a 20 dollar bill.
I was surprised when David Mercer, who was manning the metal cash box, pulled out a counterfeit detection pen to make sure my money was real.
I had never seen such high security at a rummage sale. Mercer said that you can never be too careful. "In my mind, that's an easy place to pass counterfeit money," he said. "Somebody can buy two or three dollars worth of stuff with a fake $20 and they've made $18 on the transaction, plus the knick knacks."
Turns out, numerous news reports from across the country describe people using counterfeit money at next-to-new sales. In one particularly sad example in Spokane, a counterfeit $100 was used earlier this summer at a sale that was raising money to help a woman pay for cancer treatment. Unity Church was trying to raise money to pay for a new boiler. "I didn't want to see our church get hit," said Mercer, who has been a member of the church for decades
Last week my wife participated in a neighborhood garage sale event. She does this periodically, and sometimes brings large bills to me to look at. We've never been stiffed, but I too have read many reports of scumbags shoving counterfeit notes at garage sales and even Girl Scout cookie tables. I'm glad to hear some venues are arming themselves for battle. -Editor
To read the complete article, see:
Erica Bryant: On the lookout for counterfeit money (https://www.usatoday.com/story/news/2017/09/01/erica-bryant-lookout-counterfeit-money/624638001/)
The business mind of Gene Simmons is always turning.
In the latest venture by the legendary Kiss front man, Simmons is offering people 150 unreleased songs, a figurine of himself, a giant faux gold coin and other memorabilia inside a 17'' by 25'' vault. The price: a cool $2,000. But it doesn't end there, oh no.
For $25,000, a fan could buy the vault and also receive a Skype call with Simmons and sit in on a studio session. Have $50,000 laying around? That will get you everything listed above except Simmons will personally deliver you the vault to your home (and of course hang out for a while).
Simmons told TheStreet in an interview that retail is largely broken, hence he wants to go directly to consumers.
When not getting the word out on the vault, Simmons is a founding partner of emerging restaurant brand Rock & Brews, which has more than 20 locations across the country. He is the mastermind behind the gold mine that is Kiss merchandise, which boasts an astounding 5,000-plus branded items.
To read the complete article, see:
Why Kiss Rocker Gene Simmons Will Deliver You 150 New Songs Inside a Vault (https://www.thestreet.com/video/14304491/why-kiss-rocker-gene-simmons-will-deliver-you-150-new-songs-inside-a-vault.html)