Welcome to NBS
The Numismatic Bibliomania Society (NBS) is an educational association founded in 1979 to support and promote the use and collecting of numismatic literature. Numismatic literature includes books, periodicals, catalogs and other written or printed material relating to coins, medals, tokens, or paper money, ancient or modern, U.S. or worldwide.
This Week's E-Sylum
September 13, 2020
This week's Complete E-Sylum »
E-Sylum Archive | E-Sylum Subscription Page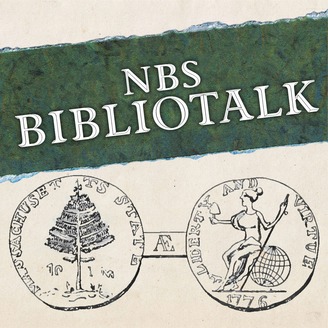 NBS PodCast
NBS commissioned Lianna Spurrier to produce a quarterly podcast for NBS. Below are NBS Bibliotalk Podcasts to date:
Episode 1 - Louisville vs. Lawrenceville
Episode 2 - 300 Linear feet of Books
Episode 3 - The ANS Library, with David Hill
Episoed 4 - A Gengerke Set, with Dan Hamelberg

NBS Podcasts are also on Apple Podcasts, Google Podcasts, and Spotify.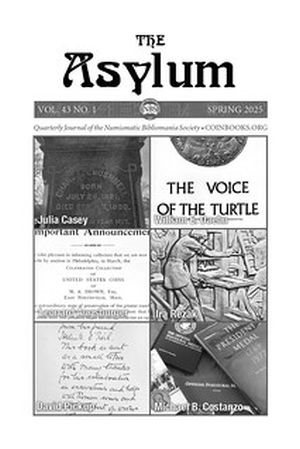 V38N2 Table of Contents
Summer 2020
The Asylum Special Issue: "Evolution of a Numismatic Library" To help all numismatic bibliophiles through this stressful time, we are offering The Asylum's Summer 2020 Special Issue, "Evolution of a Numismatic Library, Part 1" free to everyone. Download your copy of this special theme issue and share our love of numismatic literature.
Click on the Cover above or the link below for free PDF:

Free PDF of Asylum V38N2 Summer 2020
Martin Gengerke has made his book on ANA Auctions Open Source and available for download by NBS Member at no charge. The book can be found on the Resources Page. The book will also be placed on the NBS Wiki so that NBS members can add information to the book.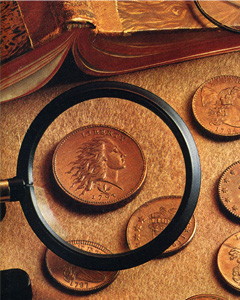 Photo from the cover of Louis Helfenstein Collection of Large Cents (August 14, 1964). Catalog image courtesy of Dan Hamelberg.
Announcements
Sponsors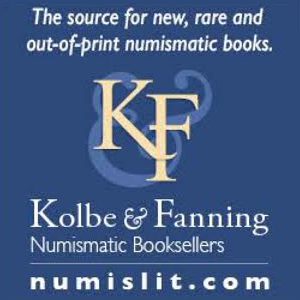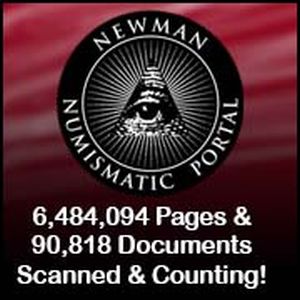 To become a sponsor of the NBS web site and/or The E-Sylum, contact Wayne Homren
whomren@gmail.com