Welcome to NBS
The Numismatic Bibliomania Society (NBS) is an educational association founded in 1979 to support and promote the use and collecting of numismatic literature. Numismatic literature includes books, periodicals, catalogs and other written or printed material relating to coins, medals, tokens, or paper money, ancient or modern, U.S. or worldwide.
Numismatic Bibliomania Society
The E-Sylum - Thin Version - 2022
These issues of The E-Sylum have all the same articles as the regular edition, but the articles are shorter (often MUCH shorter) with a "Read More" link leading to the complete article. Perfect for the reader who wants to ski, the issue and find the articles that are of interest.
Content presented in The E-Sylum is not necessarily researched or independently fact-checked, and views expressed do not necessarily represent those of the Numismatic Bibliomania Society.
Volume 24 - >>Click Here<< for list of 2021 "Thin" Editions
V25 Thin Editions
| | | |
| --- | --- | --- |
| Volume Number | Issue Number | Full Issue By Date |
| 25 | 01 | January 2, 2022 |
| 25 | 02 | January 9, 2022 |
| 25 | 03 | January 16, 2022 |
| 25 | 04 | January 23, 2022 |
| 25 | 05 | January 30, 2022 |
| 25 | 06 | February 6, 2022 |
| 25 | 07 | February 13, 2022 |
| 25 | 08 | February 20, 2022 |
| 25 | 09 | February 27, 2022 |
| 25 | 10 | March 6, 2022 |
| 25 | 11 | March 13, 2022 |
| 25 | 12 | March 20, 2022 |
| 25 | 13 | March 27, 2022 |
| 25 | 14 | April 3, 2022 |
| 25 | 15 | April 10, 2022 |
| 25 | 16 | April 17, 2022 |
| 25 | 17 | April 24, 2022 |
| 25 | 18 | May 1, 2022 |
| 25 | 19 | May 8, 2022 |
| 25 | 20 | May 15, 2022 |
| 25 | 21 | May 22, 2022 |
| 25 | 22 | May 29, 2022 |
| 25 | 23 | June 5, 2022 |
| 25 | 24 | June 12, 2022 |
| 25 | 25 | June 19, 2022 |
| 25 | 26 | June 276 2022 |
| 25 | 27 | July 3, 2022 |
| 25 | 28 | July 10, 2022 |
| 25 | 29 | July 17, 2022 |
| 25 | 30 | July 24, 2022 |
| 25 | 31 | July 31, 2022 |
| 25 | 32 | August 7, 2022 |
| 25 | 33 | August 14, 2022 |
| 25 | 34 | August 21, 2022 |
| 25 | 35 | August 28, 2022 |
| 25 | 36 | September 4, 2022 |
| 25 | 37 | September 11, 2022 |
| 25 | 38 | September 18, 2022 |
| 25 | 39 | September 25, 2022 |
| 25 | 40 | October 2, 2022 |
| 25 | 41 | October 9, 2022 |
| 25 | 42 | October 16, 2022 |
| 25 | 43 | October 23, 2022 |
| 25 | 44 | October 30, 2022 |
| 25 | 45 | November 6, 2022 |
| 25 | 46 | November 13, 2022 |
| 25 | 47 | November 20, 2022 |
| 25 | 48 | November 27, 2022 |
| 25 | 49 | December 4, 2022 |
| 25 | 50 | December 11, 2022 |
| 25 | 51 | December 18, 2022 |
| 25 | 52 | December 25, 2022 |
NBS Sponsors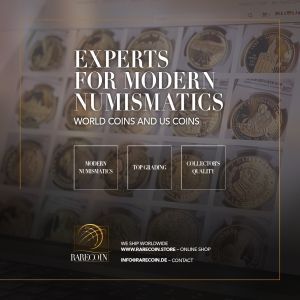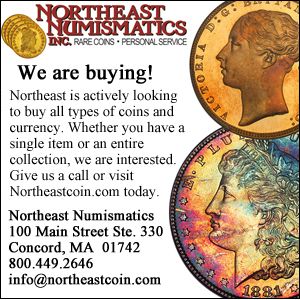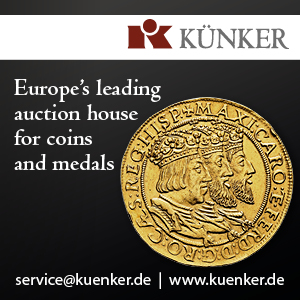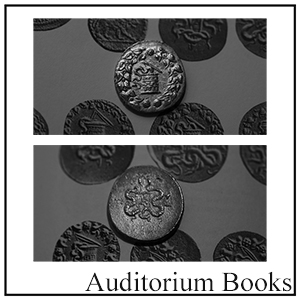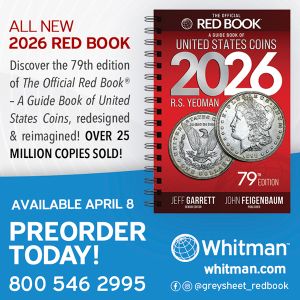 To Become a sponsor of the NBS web site and/or The E-Sylum, contact Wayne Homren